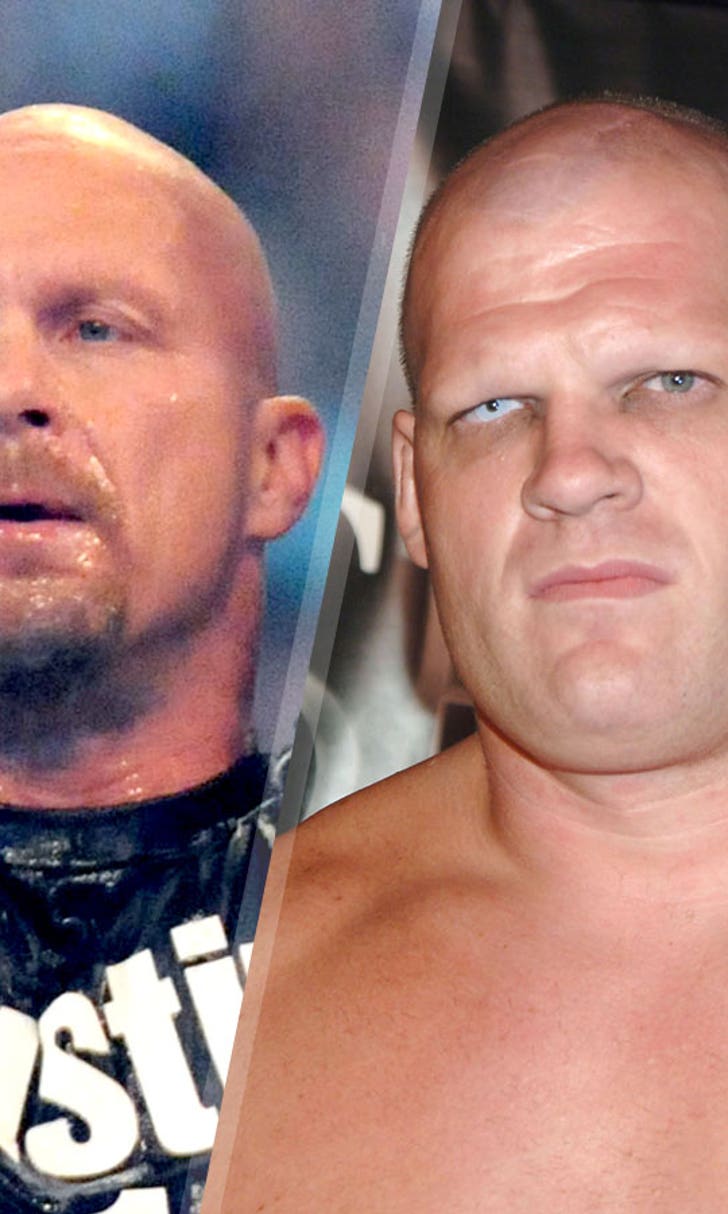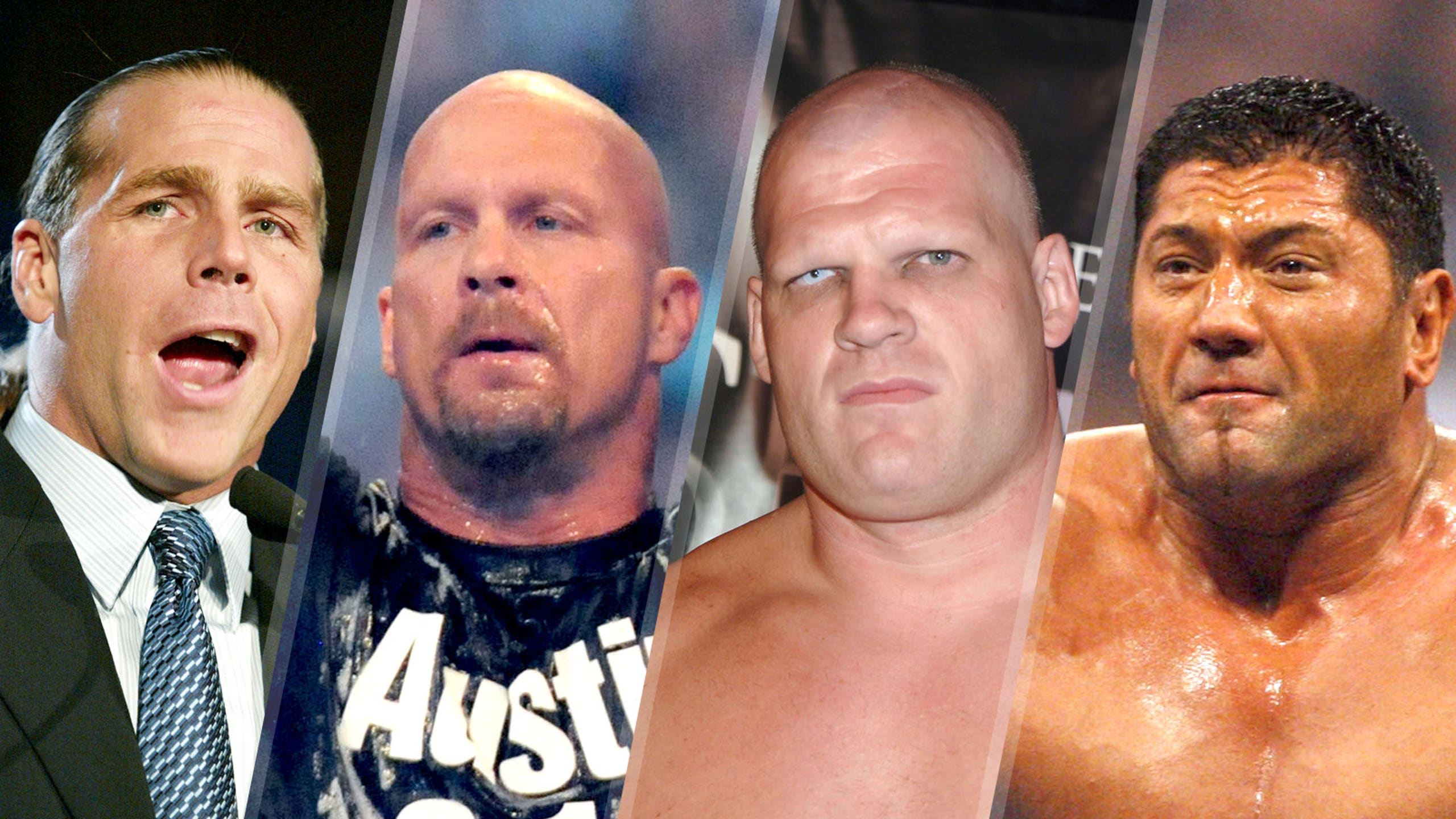 Jim Ross' Royal Rumble highlights and memories
BY Jim Ross • January 15, 2016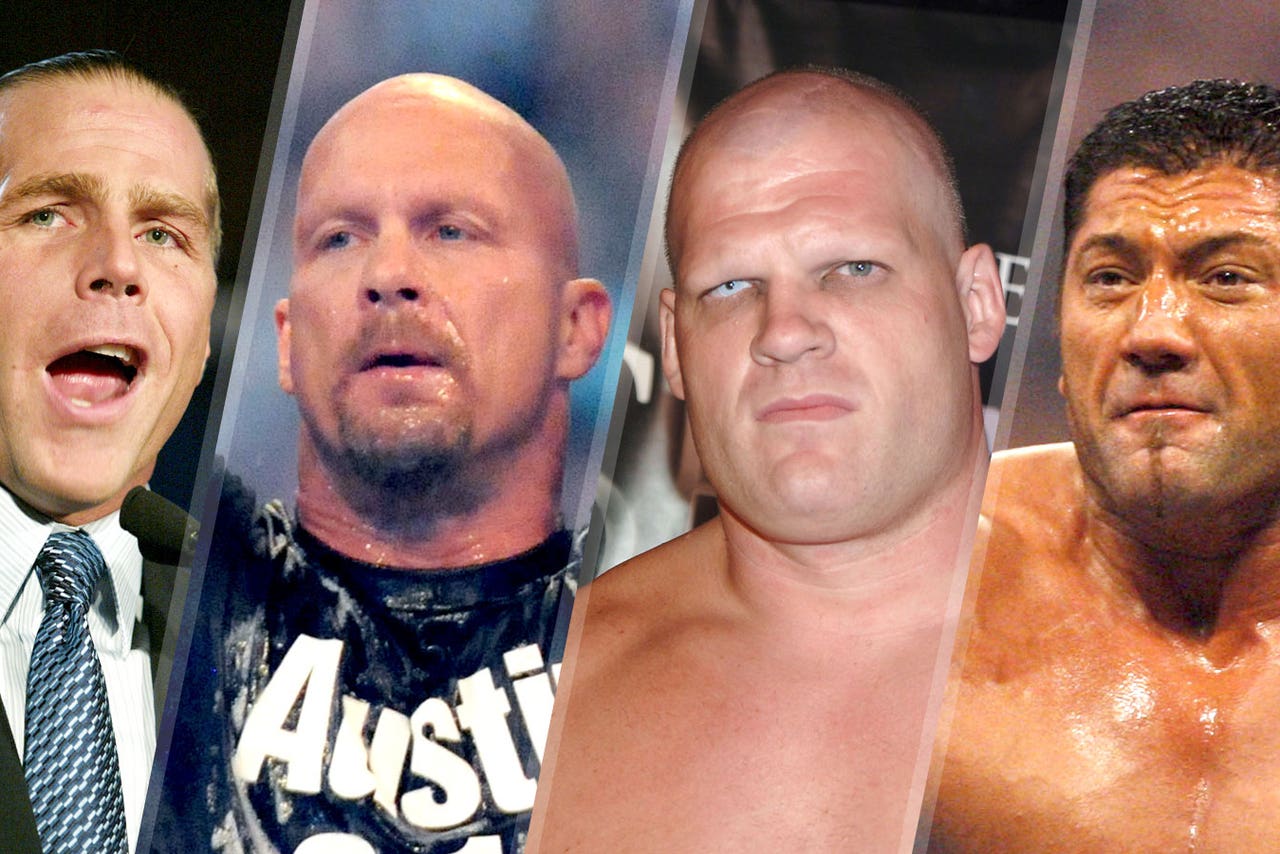 During my illustrious career in WWE, I had the privilege of broadcasting 13 Royal Rumble events beginning in 1994 on Radio WWF with the late, great Hall of Famer, Gorilla Monsoon. This event is a star-maker to say the least as some of WWE's most celebrated talents made their first major career mark at Royal Rumble events.
Plus, the Rumble ties directly into WrestleMania as its winner the past several years has earned an automatic title match with the WWE champion at the company's biggest event of the year. This year's Royal Rumble will come from the sold-out Amway Arena in Orlando, Fla., the rumored host city for the 2017 WrestleMania event, on Sunday, Jan. 24 on the WWE Network. 
Here are my top 10, Royal Rumble memories: 
10. 2002/Atlanta: HHH eliminates Kurt Angle to win the Royal Rumble match to continue their rivalry ... Ric Flair and Vince McMahon had a surprisingly solid street fight that saw Flair finally win a match with his Figure Four leg lock ... RVD made his Rumble debut ... Y2J, the villain, actually cheated, to pin The Rock to retain the WWF Title ... and then this happened ... Maven, straight out of Tough Enough, eliminated The Undertaker in the Royal Rumble match!  
9. 1997/San Antonio: Marked the first time that I wore a cowboy hat on a broadcast as Vince McMahon and Jerry Lawler also wore hats for this cowboy-themed event deep in the heart of Texas. Vince McMahon liked me in a hat so much that the hat became a part of my regular TV persona. By the way, my longest "tenured' hat was a 200X Resistol which was a 1999 Christmas gift from Steve Austin that I accidentally left in a cab in Boston in 2011, ironically, en route to broadcast the Royal Rumble there. My favorite hat was never retrieved. The highlight of the '97 Rumble was Shawn Michaels coming home to regain the WWF Title vs. Sycho Sid with 60,525 looking on. Steve Austin and Bret Hart heated up their personal issue when Hart eliminated Austin but the referees did not detect it and subsequently Austin returned to the ring to eliminate Bret, Undertaker and Vader to throw fuel on the Rattlesnake-Hitman fire. This would would lead the Hall of Famers to WrestleMania 13 in Chicago, where the famous "double turn" would go down, truly launching Stone Cold to the next level and beyond. 
8. 2011/Boston: Not only did I lose my treasured hat on this trip but 2011's Royal Rumble was my last one for WWE. This was a challenging event as it was the four-man Rumble match that lasted a grueling 1:09:49 before Alberto Del Rio surprisingly won. John Morrison may have "stolen" the match with an amazing Parkour-like leap from the ring to the barricade. Another highlight was the surprise entry of veteran stars, Kevin "Diesel' Nash and Booker T., which the crowd loved. Edge defeated Dolph Ziggler w/Vickie Guerrero in a exceptional, pro wrestling match. Yep, that Dolph Ziggler. 
7. 1994/Providence: With Vince McMahon working alongside the Million Dollar Man Ted DiBiase, who I helped prepare for the show, on TV, Gorilla Monsoon and I manned the radio side of the broadcast. This was likely one of the most enjoyable WWE PPV I worked because, primarily, I got to utilize the theater of the mind to collaborate with the WWE Hall of Famer who was a confidant and mentor to me, and we were left on our own devices to deliver the goods. My arrival in WWE in 1993 wan't universally welcomed by all folks but Gorilla and Bobby Heenan took me under their wings and helped navigate my journey in a new land. My memory of working with Gorilla on Radio WWF will always be special. By the way, the Rumble had two winners, Bret Hart and Lex Luger, who is my guest on the Ross Report Podcast this week on podcastone.com.
6. 2005/Fresno: Batista marked his turf by winning the Rumble match as the future Bond villain won a controversial main event that elevated him to the next level. Edge and Shawn Michaels had a marvelous opening match, which is a prime example of why having a strong first bout on all PPVs is essential as it sets the tone and challenges others to "follow that!" Muhammad Hassan had immense antagonist angst in the  '05 Rumble match but it was never fully realized going forward. Mr. McMahon legitimately blew out both quadriceps that required surgery to repair them. The Chairman directing traffic while sitting in the ring was a memorable sight to say the least. 
5. 2003/Boston: This was the first Rumble under the "WWE" brand and not the long-standing "WWF" banner, plus it was the RR "coming-out party" for Brock Lesnar, who won his first Rumble match when he eliminated The Undertaker. The prized recruit also eliminated The Big Show, who was coincidentally managed by Brock's current-day advocate, Paul Heyman, in a Royal Rumble qualifying match early in the evening. Kurt Angle defeated Chris Benoit via submission to retain the WWE title in a tougher-than-a-$2-steak dynamic wrestling bout.
4. 2004/Philadelphia: Compelling show in the City of Brotherly Love that was headlined by the wire-to-wire Rumble match win by Benoit, which set up the Canadian for his biggest, professional opportunity that would be against HHH and HBK at WrestleMania 20 in Madison Square Garden. The HHH vs. Shawn Michaels world title bout with last man standing rules ended up in a brutal draw. Yes, a draw and it worked, too. It also marked the first time I broadcast a major event with Taz, who was a SmackDown regular while I was on RAW during these brand separation shows. This was Taz' first Rumble match as a broadcaster and he was stellar.
3. 2000/Madison Square Garden: An amazing show in the "World's Most Famous Arena" in New York City, headlined by The Rock eliminating The Big Show to win the Rumble match, which propelled The Great One to the 2000 WrestleMania. Taz made his WWE in-ring debut by shocking many when he upset Kurt Angle via submission in 3:15 to end the gold medalist's undefeated steak. While one of my favorite memories of the 2000 Rumble is the tables match between those Damn Dudleys and the Hardy Boyz, I'd speculate that Jerry "The King'"Lawler would tab the Miss Rumble 2000 as his fav as he had a plethora of puppies to document. Conan O'Brien's Andy Richter was a Miss Rumble judge. I also had a mischievously good time with The King when I over-enunciated his real-life son Brian's ring name of Grand Master Sex-ay, which many fans still chuckle about. HHH and Cactus Jack had a classic street fight for the WWE Title that stands the test of time. On a side note, there was the "disturbing" sight of Mae Young's 'puppies' that is a visual that has yet to leave my memory.  
2. 2001/New Orleans: The Crescent City embraced Steve Austin's record-setting third Royal Rumble victory that still stands. Kane also made more Rumble memories when he had evil intentions for comedian Drew Carey but the price wasn't right as Carey was able to eliminate himself as the Big Red machine tallied a then-record 11 eliminations. I'm often reminded of this soundbite that I had that night,  "Kane's a carnivore and Drew Carey's a pork chop!" Ivory, aka Lisa Moretti, arguably the one of the most underrated WWE Divas, defeated Chyna for the Women's, not Divas, title which was a championship that Chyna never wanted.
1. 1998/San Jose: This event had the greatest poster as it depicted the back of Stone Cold's head and neck dotted with nails. It also marked the beginning of Iron Mike Tyson's WWE relationship as the boxing icon was an Austin enemy until showing his true colors at the '98 WrestleMania after the Texas Rattlesnake won the WWE title from Shawn Michaels. "Stone Cold's Going To WrestleMania!" was heard being extorted. This was also a landmark event for HBK as he narrowly escaped with a casket match victory, thanks to Kane's interference along with HHH and Chyna, to retain the WWE title vs Undertaker. Unfortunately, it was at this event that HBK seriously injured his lower back when he landed on the casket after being thrown out of the ring by the Deadman. This loaded event also featured The Rock vs Ken Shamrock in a lost classic plus Mick Foley parlayed all three of his TV personas in this match as we saw Cactus Jack, Mankind and, finally, Dude Love in action before the night concluded. Once again, Kane impacted the Royal Rumble with his physicality towards his "brother" The Undertaker.
Honorable mention: 2006 when Rey Mysterio broke the size barrier and won the Rumble after more than one hour in the ring in a performance that Rey dedicated to the late Eddie Guerrero. 2008 Madison Square Garden when John Cena returned from injury to elicit one of the loudest ovations heard in all the years that WWE has been promoting MSG while winning the Royal Rumble match. 2009 Randy Orton became a "made man" when he won the Royal Rumble match. Roman Reigns 12 eliminations in the 2015 Rumble, which set in play Reigns' current promotional push. 2010 Edge's surprise return after a seven-month absence from injury en route to winning the Rumble match and taking him to the WrestleMania main event status. 2008 Mike Adamle's WWE broadcasting debut. (OK ... just kidding.) Taker defeating HBK in 2007 in San Antonio was also big as it in essence set up two, magnificent WrestleMania bouts between Michaels and the Deadman at WM's 25 & 26 that fans still discuss.
The Royal Rumble has been a tremendous launching pad for WWE performers over the years notwithstanding an impactful place for talents to return to action or to make their WWE debuts. Who gets the exclusive, Rumble treatment Jan. 24 on the WWE Network?
Jim Ross on Twitter @JRsBBQ, listen to him on the Ross Report Podcast, and see him live at RINGSIDE: An Evening with Jim Ross. JR's products are also available online at wweshop.com,americansoda.co.uk and beyondtheropes.co.uk
---