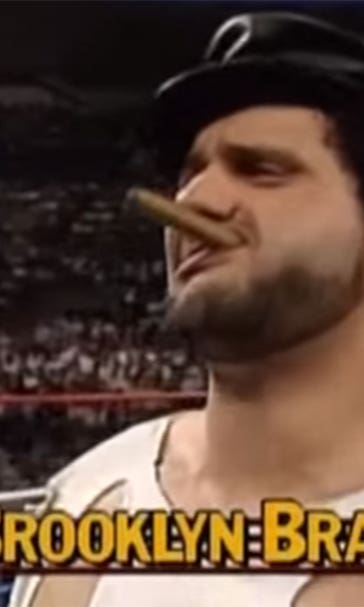 Brooklyn Brawler released by WWE after more than 30 years
May 11, 2016

The Brooklyn Brawler has been released by the WWE after more than 30 years with the organization, Pro Wrestling Insider reported Tuesday.
The wife of Bobby "The Brain" Heenan, who once managed the Brawler, confirmed it on Twitter.
The Brawler was one of wrestling's most beloved jobbers —€" guys who mostly served to lose and make the stars look good. A native of Bensonhurt, he began wrestling under his name, Steve Lombardi, in 1983 before becoming a popular heel as the Brawler beginning in 1989. He played other roles in his career, but his biggest wins were as the Brawler.
He's been semi-retired since the late '90s but still showed up on occasional episodes of "Raw" and at a handful of events. Behind the scenes he produced and performed various jobs at events, as Rolling Stone documented in a 2015 interview.
Lombardi told Rolling Stone "you're always worried about job security," but said, "I knew I was diligent about what I do, so I really wasn't too worried." The 55-year-old told the magazine he dislikes the jobber label, and said despite all the losses, he sees his career as a success.
"Not every senator becomes a president, ya know what I mean? My goal was to have steady work for the rest of my life."
The WWE released several other performers last week.
" #Memories are something no one can ever take away from you "

— Brooklyn Brawler (@brawlerreal) May 10, 2016
---