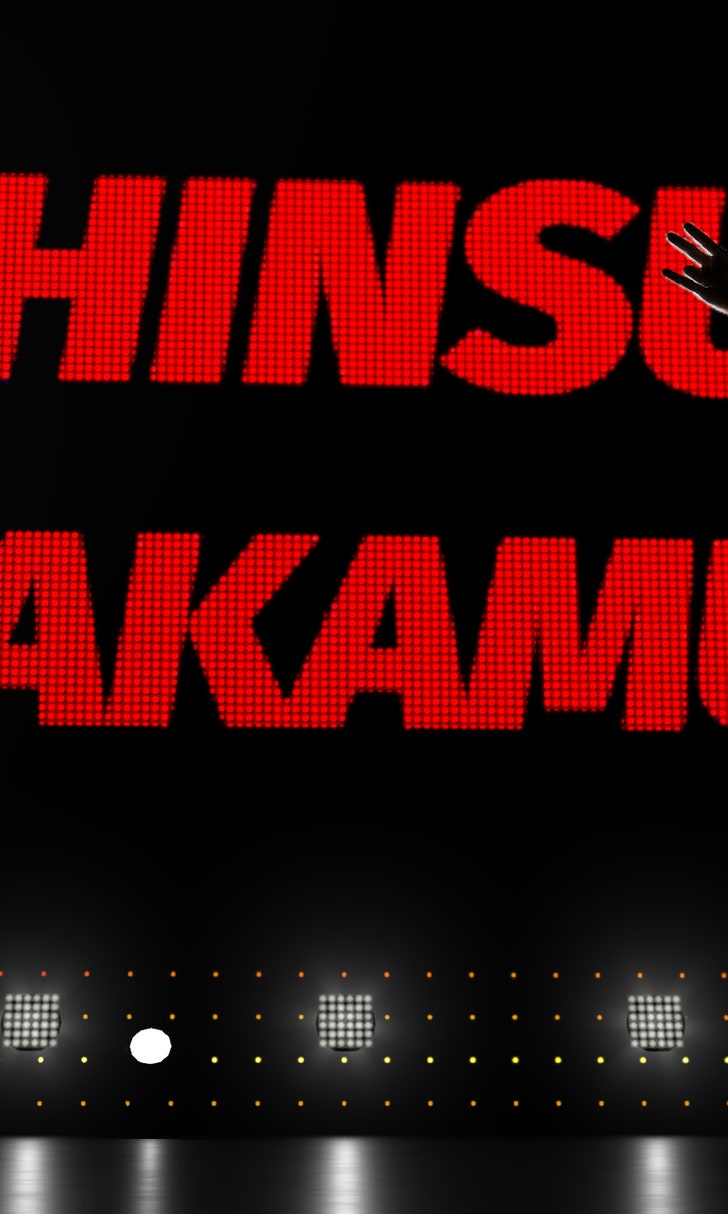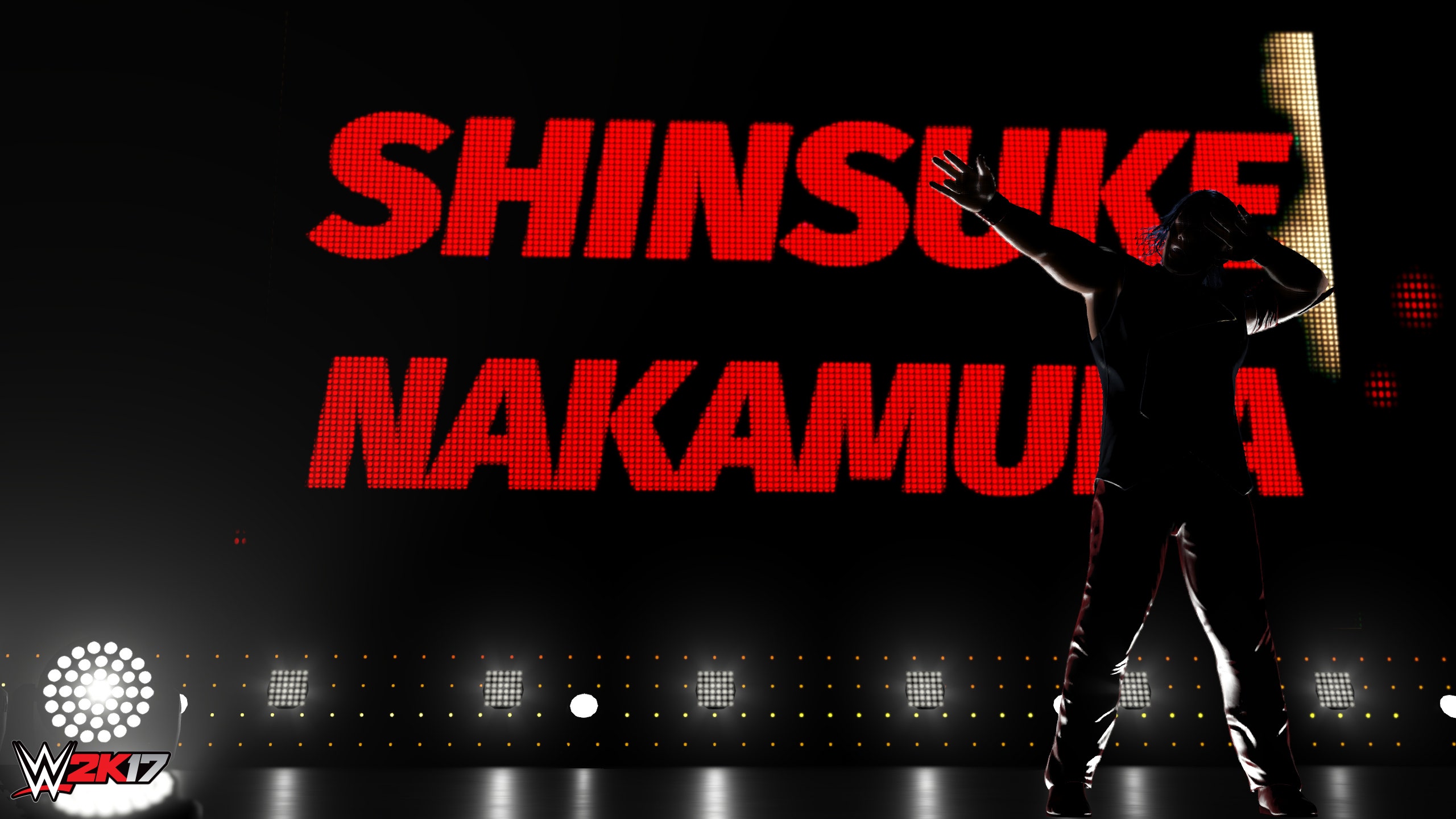 7 takeaways from a hands-on demo of WWE 2K17
BY foxsports • August 21, 2016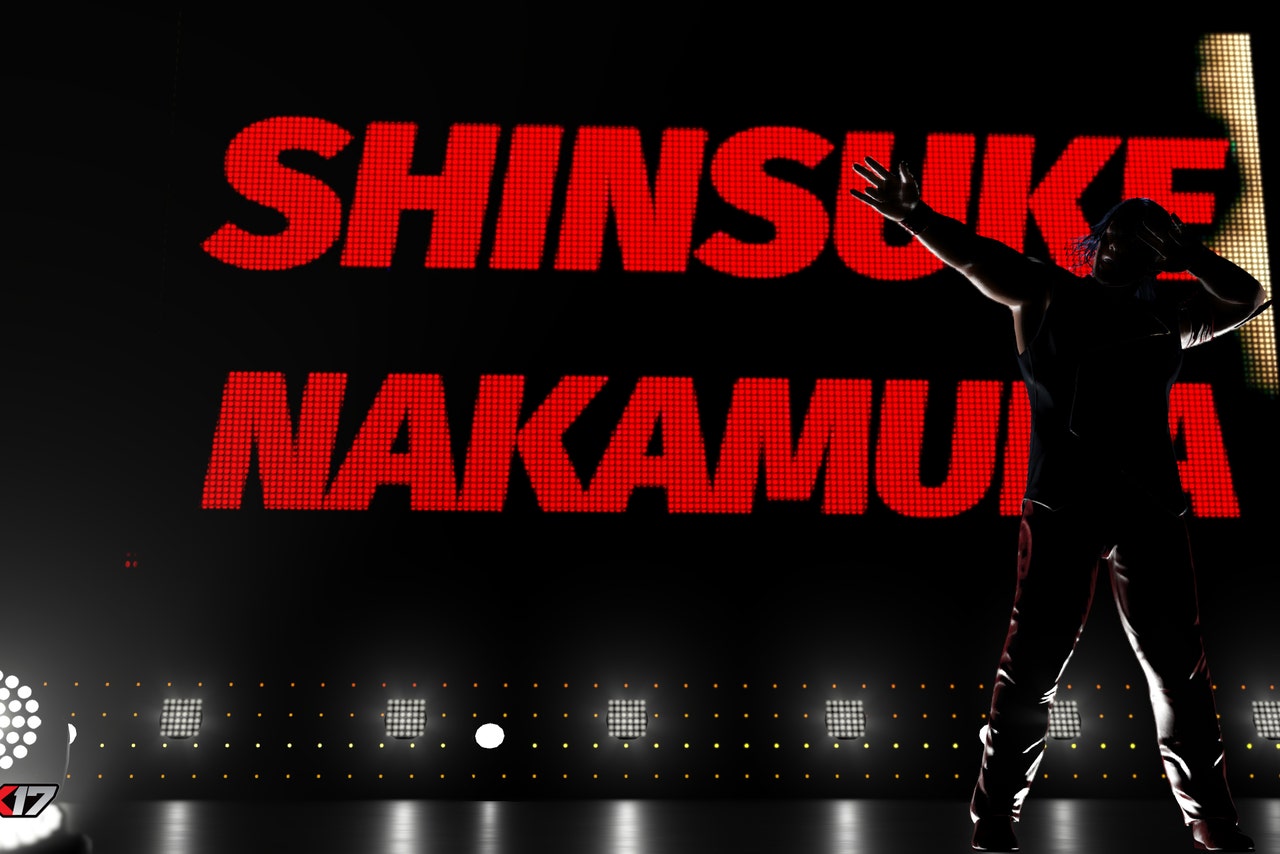 WWE 2K17 won't be released until October 11th, but Fox Sports got the chance to try out the upcoming game - which features Brock Lesnar as the cover star - at an event in New York just before SummerSlam. Here are seven things we learned after playing an early build of the game on PS4.  
Fan opinion has been split over 2K's move to bring its WWE series closer to a simulation, and 2K16 suffered from its abundance of mini-games. Each match used to open with a slow and repetitive chain wrestling competition before you could get into the flow of trading strikes and moves - but in the half-dozen matches I played, I never once managed to trigger chain wrestling (which is still in the game, but toned down significantly). Allowing players to get straight into the action is a huge step in the right direction, and though the widely criticized submission system was the same in the build I played, 2K announced that it is adding a secondary submission system that will be more of a classic button-mash.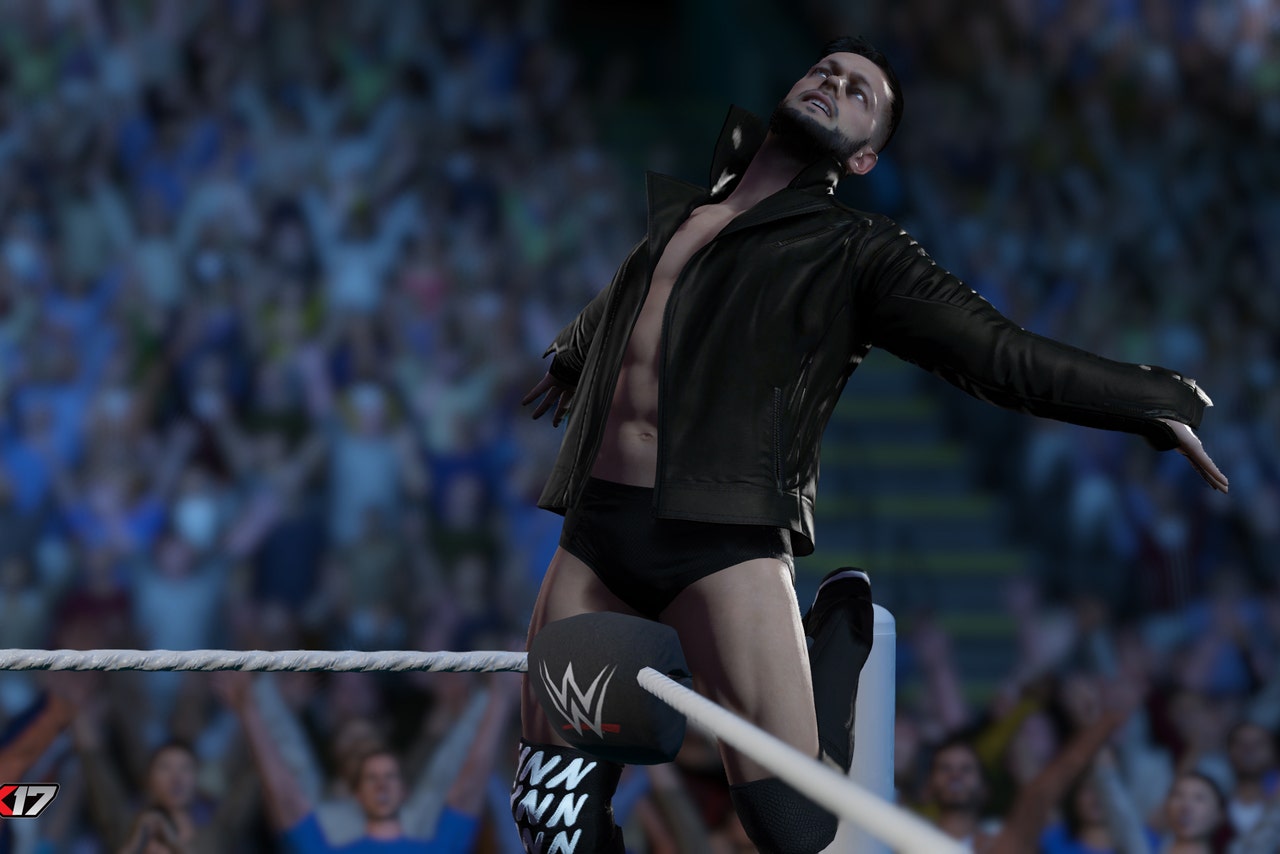 Shinsuke Nakamura is one of the major additions to the 2K17 roster (and is a part of the NXT edition), and you can tell 2K spent a lot of time not only on Nakamura's character model - which looks great - but also recreating his unparalleled entrance. I usually skip through entrances after I've seen them once, but I'll be willing to watch Nakamura's each and every time.
There were seven WWE stars playable in the build I spent time with: Alberto Del Rio, AJ Styles, Dean Ambrose, Finn Balor, Kevin Owens, Seth Rollins and Nakamura. Owens seemed to be nearly identical to his 2K16 self and was slightly off in terms of realism (his beard just looks a little... strange), but the rest of the wrestlers have never looked better.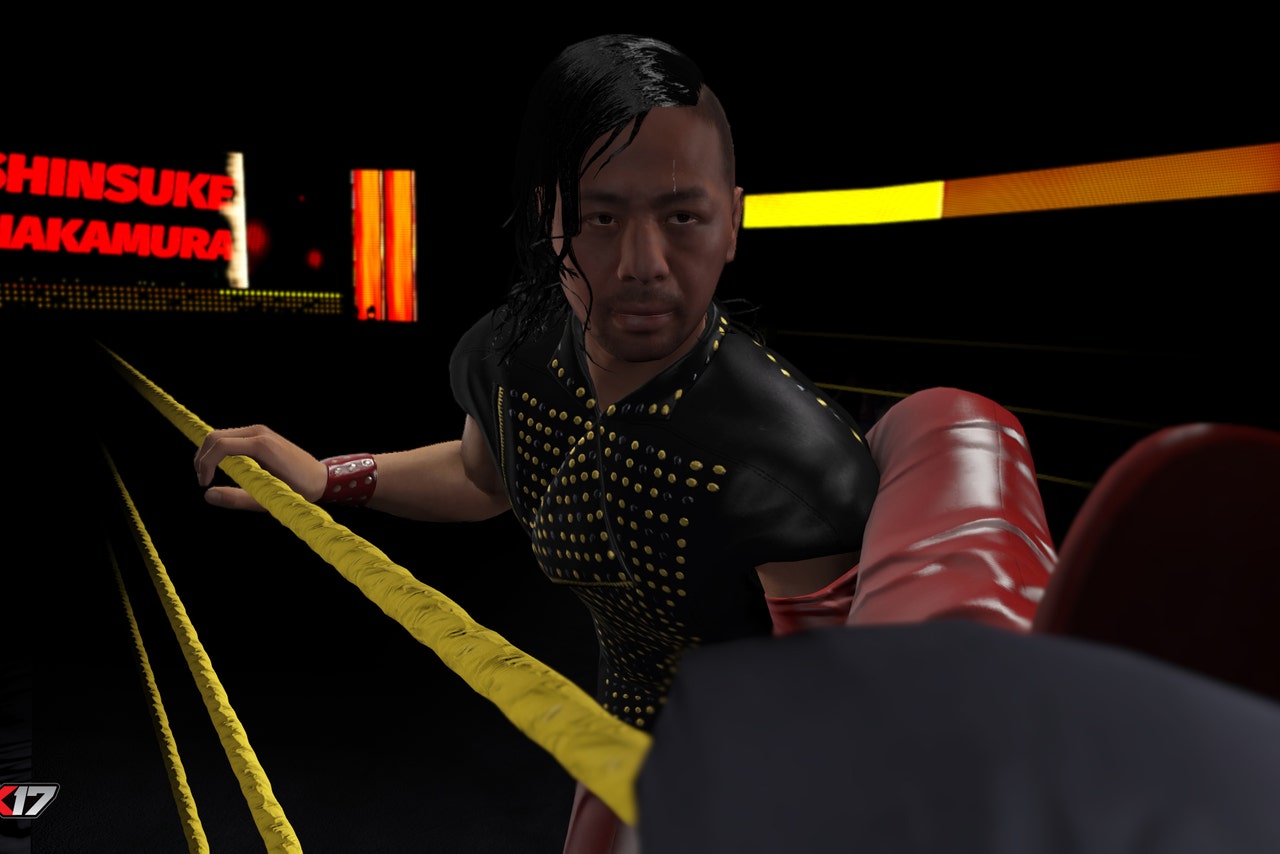 It's been a whirlwind year for WWE. The roster has been overhauled and then split across two shows in the last month, which makes it difficult for the people making 2K17 to incorporate those changes in their development cycle. 
Michael Cole, John Bradshaw Layfield and Jerry "The King" Lawler, who may be making his final 2K appearance after being moved off SmackDown, are back at the commentary desk.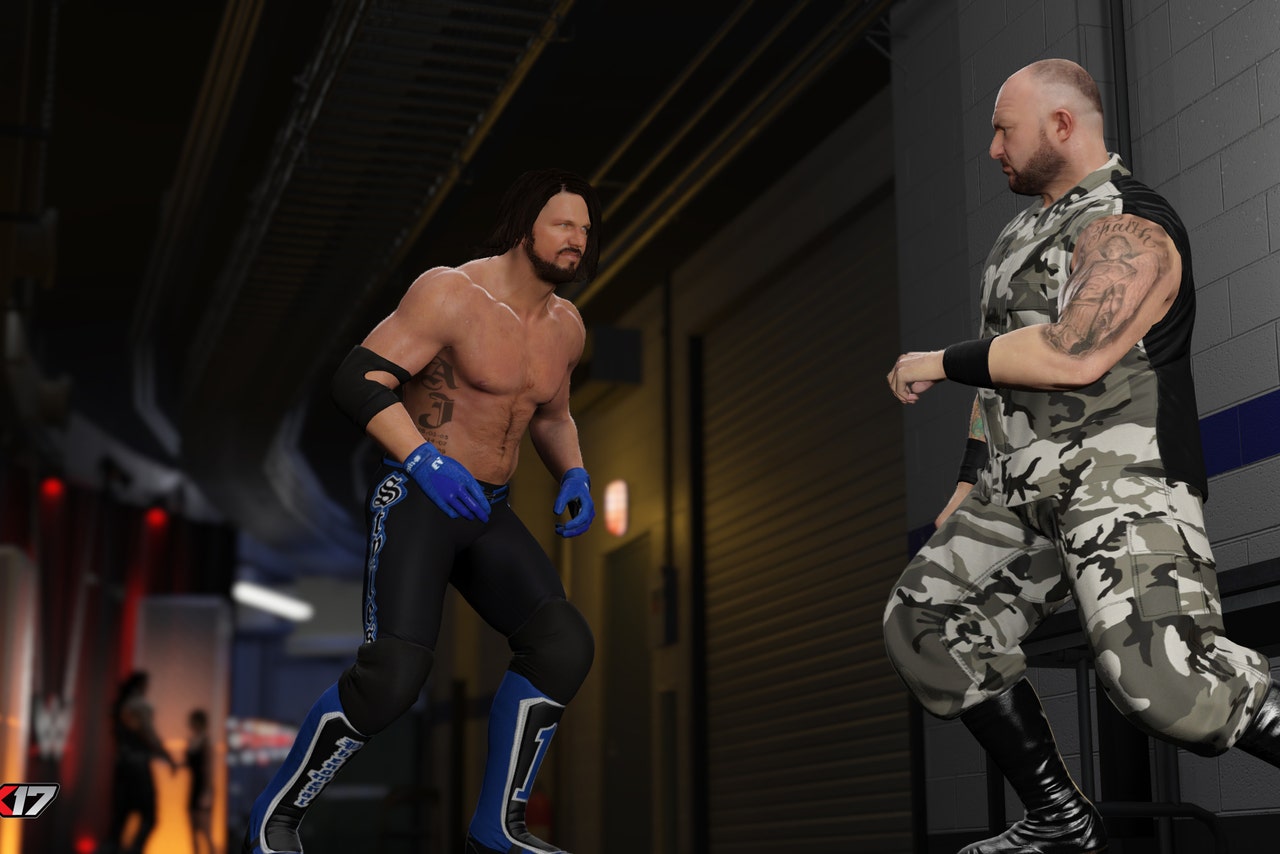 Ladder matches always have the potential to be great, but a lot of times players spent more time fiddling with the exact placement of the ladder than they should have. Ladder placement has now been streamlined - there are a few set positions you can place the ladder around the ring instead of being able to drop in anywhere, and there's a new mini-game for grabbing the briefcase that's kind of like the arcade classic "Breakout." It's difficult to explain, but it's a definite upgrade.
You will now have the ability to start matches backstage - or take fights from the ring to the hallways behind the curtain, which should please fans of older generations of WWE games. Backstage matches are set in a long hallway with multiple rooms you can throw your opponent into, including Mr. McMahon's office (where a virtual McMahon will watch the brawl in shock).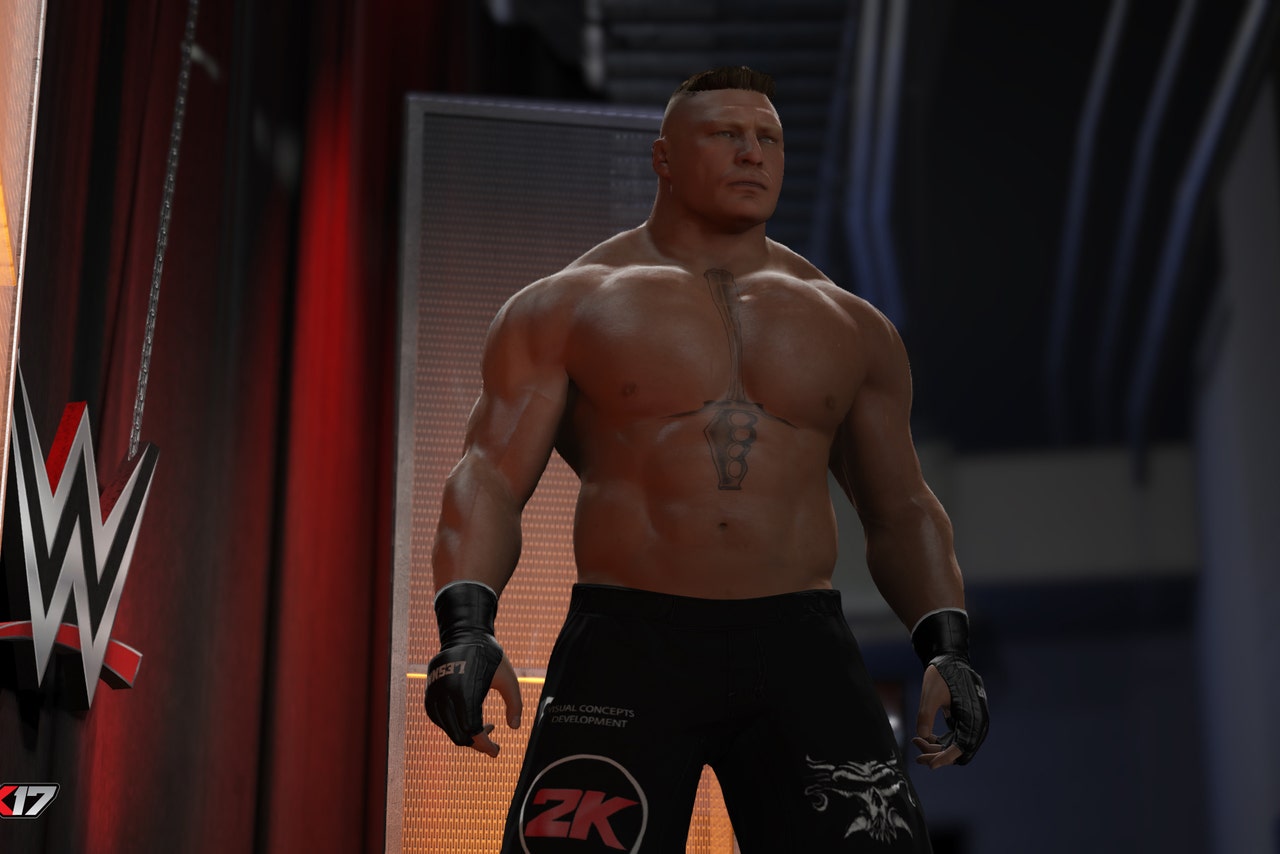 ---