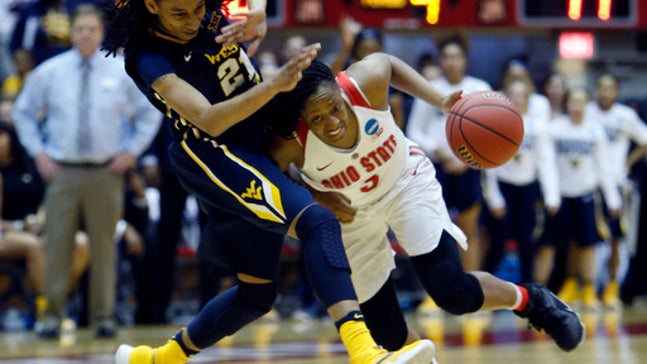 TIPPING OFF: Tennessee back in the Sweet 16.
Published
Mar. 21, 2016 3:21 a.m. ET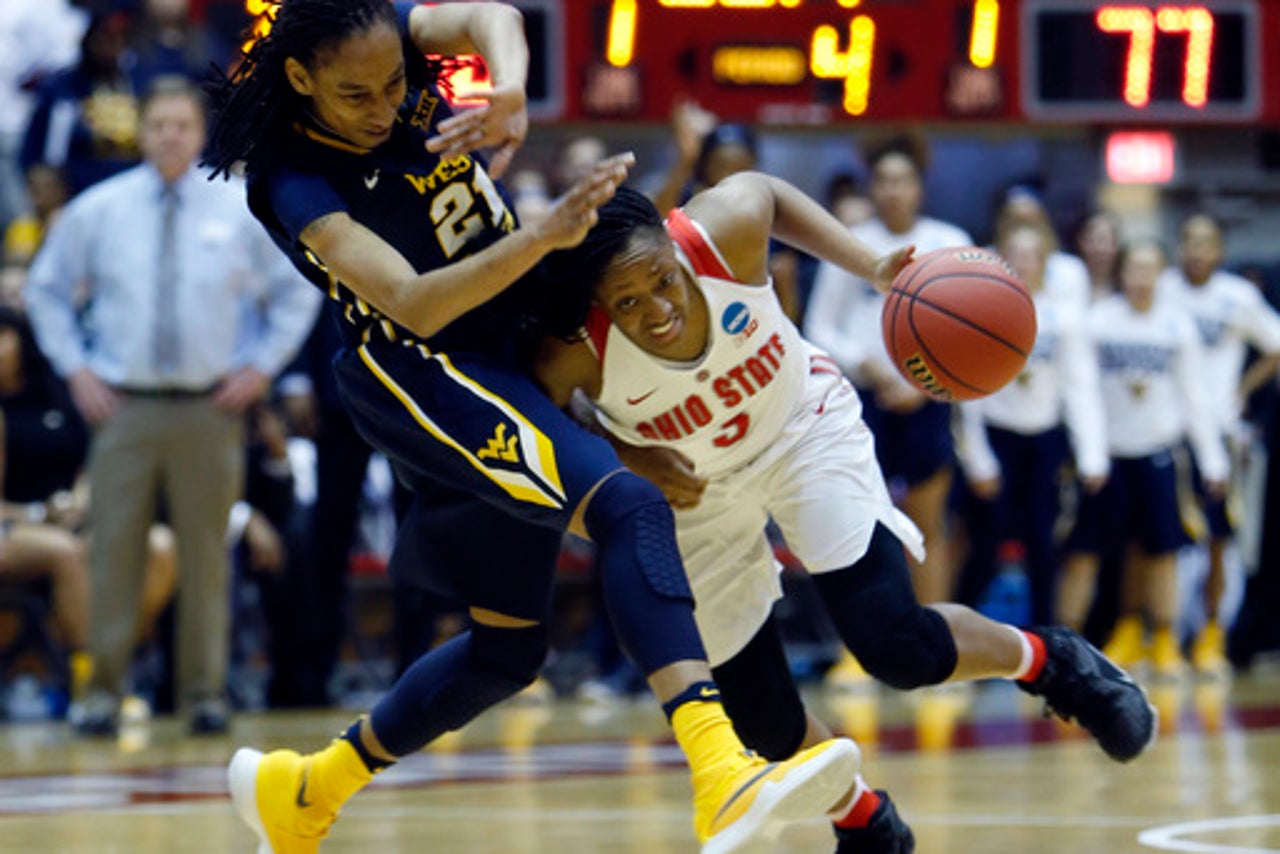 Tennessee is back in the Sweet 16.
Any other year that would be a foregone conclusion. This time it was definitely unexpected.
The Lady Vols entered the women's NCAA Tournament with the most losses in program history and its worst seed, and then barely survived the first round. Up next was host Arizona State. Playing on the Sun Devils' home floor Sunday posed no real problem for the seventh-seeded team, which won by 75-64.
''Getting this win is huge for us,'' Tennessee guard Diamond DeShields said. ''It's just another chance for us to keep moving forward, another chance for us to prove people wrong, another chance to pursue our ultimate goal.''
Now the Lady Vols will face Kelsey Mitchell and Ohio State. The Buckeyes sophomore guard put on a show Sunday, scoring 45 points in the 88-81 win over West Virginia. It was the fourth-highest individual effort in NCAA Tournament history.
''She's obviously very difficult to guard,'' Ohio State coach Kevin McGuff said. ''She handles the ball and has got speed and quickness like nobody else in college basketball. West Virginia's a great team. They're a really good defensive team, but think we were able to play in transition and just play with enough spacing to give her opportunities to drive the ball.''
As expected, top-seeds South Carolina and Baylor both easily advanced as well as Oregon State. Six of the eight host teams moved on, including Syracuse, which is playing in its first Sweet 16.
DePaul was the other visiting team to win Sunday, beating Louisville 73-72 on the Cardinals' home court in a wildly entertaining game.
Here are some other tournament tidbits from Sunday.
NOT MUST-SEE TV
Baylor's next game will be in the Sweet 16 against Texas A&M or Florida State.
But when the Aggies and Seminoles play Monday, Baylor coach Kim Mulkey doesn't plan to be glued to a television set watching that game.
''I probably honestly will be out in my yard, and I'll check in and see who is leading,'' Mulkey said after the Lady Bears' 84-52 victory over Auburn on Sunday night to get to their eighth straight Sweet 16. ''I've got enough time to spend in the film room. I'm not going to sit there and watch a basketball game. ... It's our off day and I'm going outside.''
As the No. 1 seed in the Dallas Region, the Lady Bears will have to go only about 100 miles from campus for the next round.
---
ATTENDANCE: Opening round attendance was down 300 fans per game from the previous year with the 16 sites averaging 4,413 people. Syracuse was below that average, but still drew very well. The announced attendance for Syracuse's opener was 2,445 - more than double the Orange's average.
---
BAYLOR REMATCHES
While settling an older score Sunday night, Baylor's potential NCAA Tournament rematches got altered with Louisville losing.
When the 64-team bracket came out, there was a potential path for Baylor to avenge its last five NCAA losses with a championship run.
The Lady Bears won their second-round game against Auburn, still the last unranked opponent to win in Waco - in the 2003 NIT final.
Louisville, which beat Baylor in the Sweet 16 of the 2013 NCAA Tournament, was the No. 3 seed this year in the Dallas Region, where Baylor is the top seed. The possibility of a regional final matchup ended with the Cardinals' 73-72 home loss to DePaul, a team Baylor beat in November.
A possible Sweet 16 opponent is Texas A&M, which was a Big 12 rival of Baylor when beating the Lady Bears in the NCAA Dallas Region final five years ago.
Baylor and three-time defending national champion Connecticut could play in a national semifinal - the game in which UConn beat the Lady Bears in 2010.
If the Lady Bears get to the national championship, they could potentially face Notre Dame, which beat them in regional final games each of the past two years. Baylor capped its 40-0 national championship in 2012 with a win over the Fighting Irish.
---
AP Basketball Writer Stephen Hawkins in Waco, Texas contributed to this report.
---