Virginia Tech Hokies
Virginia Tech Hokies
Romero, No. 7 Florida State top No. 17 Virginia Tech 82-54 (Jan 22, 2017)
Published
Jan. 22, 2017 3:44 p.m. ET

BLACKSBURG, Va. (AP) Leticia Romero and No. 7 Florida State were already comfortably ahead. The third quarter left no doubt about the outcome.
Romero scored 18 points, the Seminoles took the lead early and pulled away in an 82-54 victory over No. 17 Virginia Tech on Sunday.
Shakayla Thomas added 17 points and Brittany Brown 13 for the Seminoles (19-2, 7-1 Atlantic Coast Conference), who made 12 of 16 shots in outscoring the Hokies 27-14 in the third quarter to win their sixth in a row against ranked opponents. Florida State outscored the Hokies 49-22 after halftime.
''We got in transition,'' Seminoles coach Sue Semrau said of the third quarter, when a 33-22 halftime lead more than doubled. ''We rebounded. I think in the first half, they had nine offensive rebounds and that was a little uncharacteristic of what we do, which credit them. They are a great offensive rebounding team.''
The Hokies also shot just 38.2 percent from the field, missing 34 of 55 attempts.
''They're great penetrators and they can all shoot, so we knew that our help and our team defense had to be really solid,'' Semrau said. ''. I think we switched out on them a lot and I think they were expecting a hard hedge. Then sometimes we'd go back to the hedge. It was hopefully to keep them off balance.
''But that's really where we pride ourselves is defensively.''
Chanette Hicks had 18 points and Sidney Cooks scored 16 with 11 rebounds for the Hokies (16-3, 3-3), who committed 28 turnovers, leading to 33 points for the Seminoles. Florida State, by contrast, turned it over just 12 times, leading to eight points for the Hokies.
The Hokies made waves with a 15-0 start, but have stumbled badly since.
''The second game in a row where I thought we really just lost our composure of what we were trying to get accomplished,'' first-year coach Kenny Brooks said. ''But first and foremost, you give Florida State credit. They're ranked No. 7 in the country for a reason. I think they're probably even a little bit better than that.
''They're extremely talented, they're extremely deep. And they just kept coming in waves at us.''
Florida State trailed 7-6 early, but responded with a 10-3 run and was never threatened after that.
BIG PICTURE
Florida State: The Seminoles are a veteran team now 7-0 in road games. They are physical, play good defense and lost 78-76 to No. 1 Connecticut, which has won 87 games in a row. Their other ACC loss came 70-61 at home against N.C. State when the Seminoles shot just 34.5 percent from the field.
Virginia Tech: The Hokies have made great strides under Brooks, but a 25-point loss at No. 15 Duke and a 28-point loss at home to the Seminoles suggest that Brooks has much work to do for the Hokies to live up to their early success.
BENCHES
The Seminoles outscore the Hokies 24-3 off the bench, led by Chatrice White will 11 points. Kendyl Brooks, the coach's daughter, accounted for Virginia Tech's only points off the bench, hitting a 3-pointer, but she missed her other five field goal attempts.
UP NEXT
The Seminoles stay on the road, playing at Georgia Tech on Thursday.
Virginia Tech plays at state rival Virginia on Thursday night.
---
---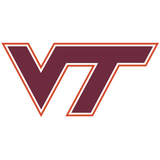 Get more from Virginia Tech Hokies
Follow your favorites to get information about games, news and more
---