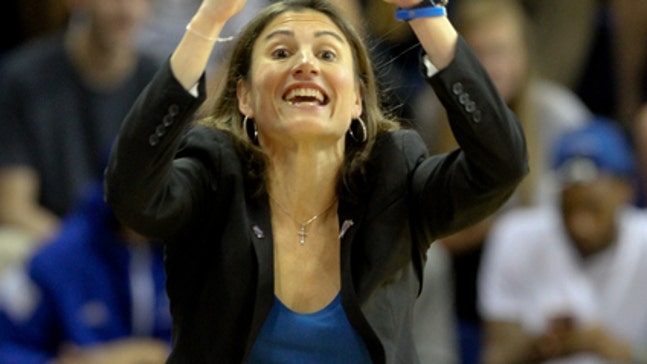 Resilient Kentucky prepares to begin NCAA Tournament
Published
Mar. 18, 2016 8:31 p.m. EDT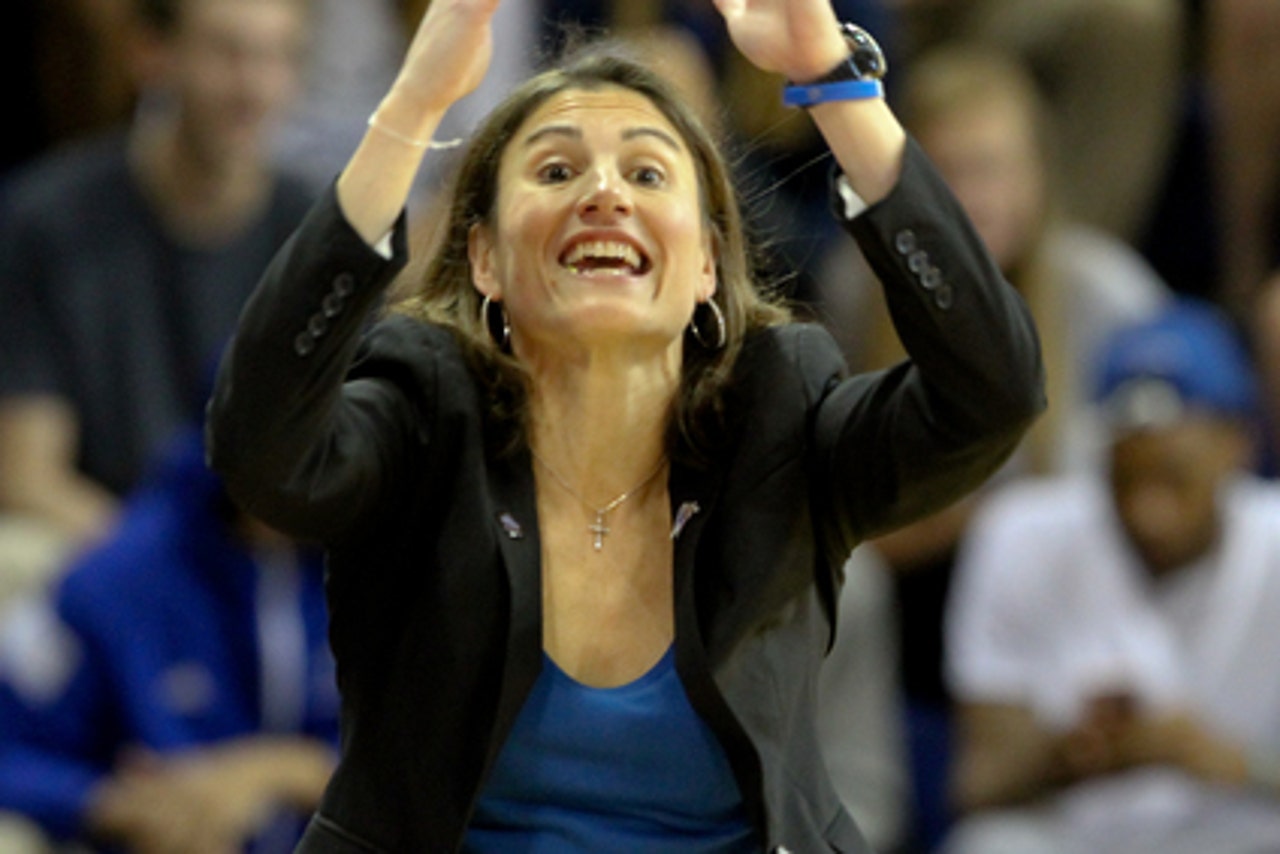 LEXINGTON, Ky. (AP) Kentucky believes it is in a good place entering the NCAA Tournament, beyond the obvious advantage of playing at home.
The early season departures of four Wildcats loomed over the program, followed by a 2-5 midseason slump before they recovered to win eight in a row down the stretch. They reached the Southeastern Conference Tournament semifinals, where South Carolina dealt them a 30-point loss.
The Wildcats (23-7) still received a third straight No. 3 seed for Saturday's first-round game against No. 14 seed UNC Asheville (26-6). The winner moves on to Sunday to face the winner of the matchup between No. 6 seed Oklahoma (21-10) and 11th-seeded Purdue (20-11).
If they hold serve at Memorial Coliseum, a bigger potential reward awaits Kentucky a few blocks away at Rupp Arena, home of the men's program. The Wildcats could get two more games in their quest to reach the Final Four - an achievable goal for a team that has been able to find a way to get it done despite the turmoil.
''All that is why we're a team right now,'' said senior guard Janee Thompson. ''We had a lot to go through. We hit some walls, we hit some adversity, but we're peaking at the right time. We're ready to play.''
Thompson's 12.6 points per game rank second on the team to junior guard Makayla Epps (16.5) - the duo comprises Kentucky's main scoring threats. Several newcomers, including forward Evelyn Akhator and guards Maci Morris and Taylor Murray have become significant contributors.
Kentucky has won 14 of 16 at home and is a formidable challenge for UNC Asheville, winners of five straight including the Big South Conference Tournament.
''We've just got to make sure we take advantage of it,'' Wildcats coach Matthew Mitchell said of his team's home-court prowess. ''I'm in a situation where I have to keep them focused on Asheville.''
That's because the Bulldogs boast a few strengths as well.
Junior guard and Big South Player of the Year Chatori Major (13.9 points) leads the Bulldogs. Tianna Knuckles is next at 12.3 per contest while forward K.J. Weaver (6.5) is their top rebounder.
And having improved from 9-22 last season to win more games than the previous three combined, UNC Asheville coach Brenda Mock Kirkpatrick believes her team is eager for more success.
''There have been a lot of challenges, but that makes the success that much more rewarding,'' she said.
Leading off are Oklahoma and Purdue, which meet in the tournament for the first time since the Sooners won 74-68 in 2009.
The Boilermakers were on the tournament bubble in late February before winning four of five. They begin as a double-digit seed for the first time in program history but are healthy for a change and prepared to face a Sooners squad that has won three of four.
Purdue features a strong guard tandem in senior and Louisville native April Wilson (14.6 points) and Ashley Morrissette (13.1). Oklahoma counters with an inside-out threat of forward Kaylon Williams and guards Peyton Little and Maddie Manning.
''They have inside presence and they have outside presence,'' Purdue coach Sharon Versyp said of the Sooners. ''We've got to make sure we do a good job that way, and then transition defense is always something. But the biggest thing at the end of the day is rebounding.''
TOURNAMENT TIDBITS
Oklahoma: The Sooners playing in their 17th straight NCAA Tournament, the fifth-best active streak in Division I. The Sooners are 5-3 as a No. 6 seed.
Purdue: The Boilermakers have won at least one tournament game in 22 of 24 appearances and haven't lost in the first round since falling to Notre Dame in 1996. But two of their three losses to Oklahoma have come in the NCAA Tournament, including the 2009 Oklahoma City Region final.
UNC Asheville: The Bulldogs bussed five hours to Lexington, but estimate that they've taken longer trips to Liberty University and Longwood. The Bulldogs often sleep on the bus but have also passed the time with impromptu talent shows. Weaver boasted that on the way over she played ventriloquist with center Kelli Fisher as the dummy and added, ''We won, so it must have been good.''
---