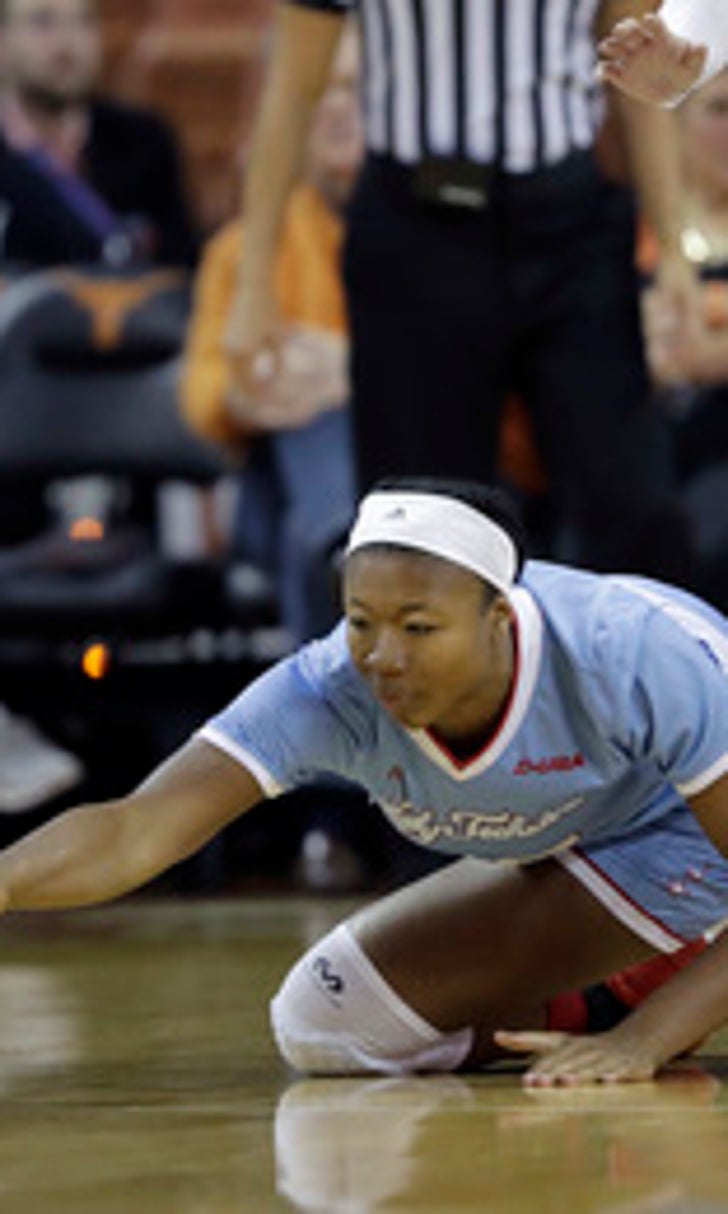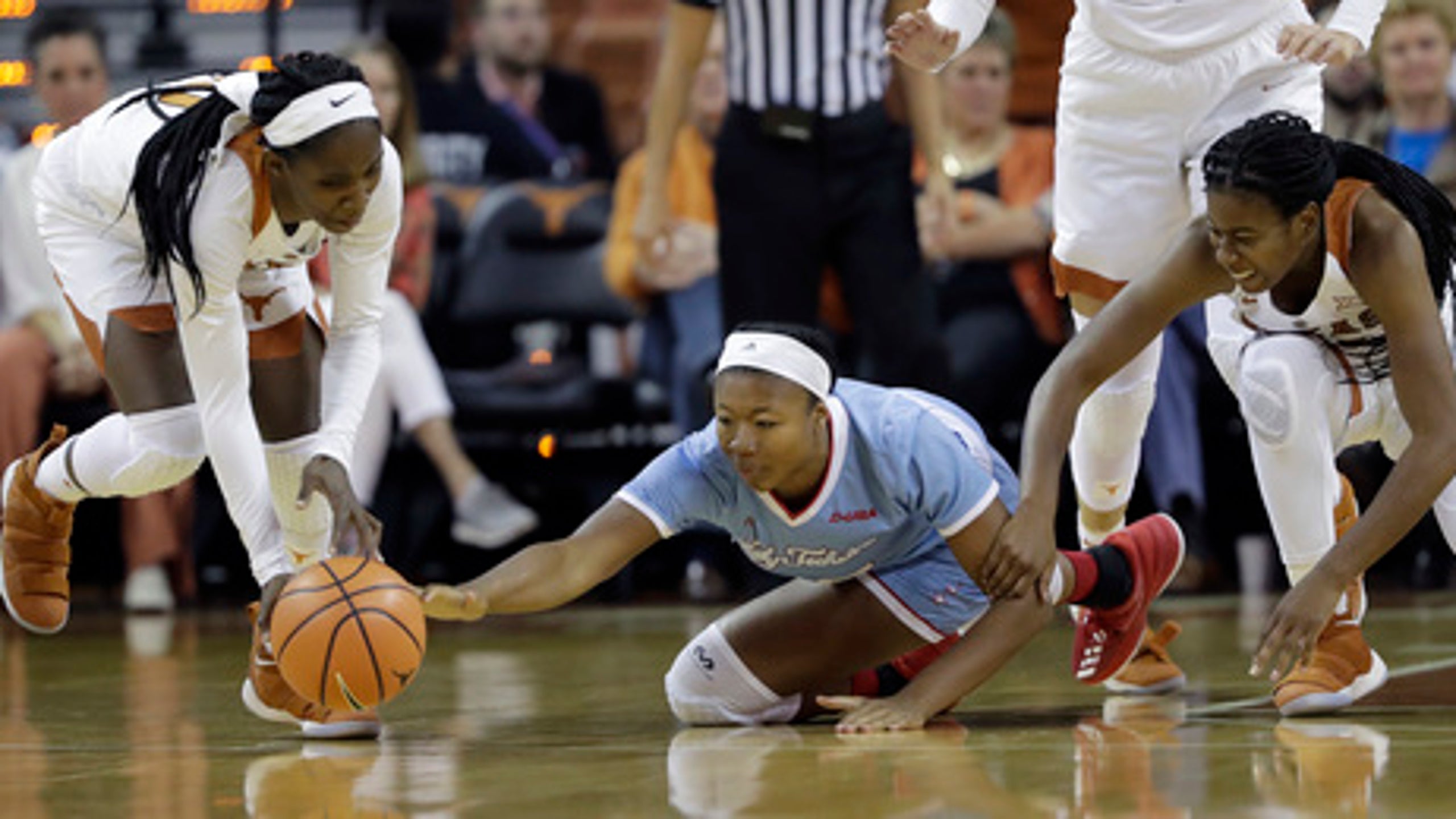 McCarty leads No. 2 Texas past Louisiana Tech (Nov 30, 2017)
BY AP • November 30, 2017
AUSTIN, Texas (AP) There is not much Brooke McCarty does wrong for No. 2 Texas, except maybe decline open shots sometimes.
McCarty had 15 points, five assists and five steals to lead the Longhorns to an 88-54 victory over Louisiana Tech on Thursday night. McCarty, a senior point guard who was Big 12 player of the year last season, converted her first six shots, including three 3-pointers.
She shoots with more than 50 percent accuracy overall and on 3s this season and averages 13.7 points a game.
''She needs to shoot sometimes when she doesn't,'' coach Karen Aston said. ''Sometimes she passes up open threes. But I do think that that she's really enjoying the way this team is sharing the ball.''
Indeed, as adeptly as McCarty shoots, she thinks like a point guard.
''When my teammates are open, I like to give them the ball,'' said McCarty, who averages 5.5 assists. ''That's what it's all about, sharing the ball.''
Something else McCarty does is selflessly work with Alecia Sutton, her understudy at point guard who struggled last season as a freshman after missing most of her senior year of high school with a torn ACL in her left knee.
''I've learned to be a poised point guard, make my teammates better,'' Sutton said. ''She's one of the hardest workers on the team. I try to keep up with her.''
The results were evident on Thursday, when Sutton produced 10 points, five rebounds and five assists.
Guard Lashann Higgs, another improved player, scored 13 points on 6-for-8 shooting for Texas (6-0). Ariel Atkins had eight points, seven assists and three blocks. Olamide Aborowa scored eight of her 11 in the fourth quarter.
Taylor Stahly led Louisiana Tech (4-3) with 13 points, including three 3-pointers. Maria Delgado added 10 points.
Tech never offered any resistance, falling behind 37-9 early in the second quarter. The Longhorns asserted themselves in the first quarter by forcing eight turnovers - all on steals - that they turned into 10 points.
McCarty had four steals during that stretch, with the tenacious defense enabling Texas to grab a 10-0 advantage in fast-break points in the first quarter.
Tech finished with 22 turnovers, and Texas produced 29 points from them.
''You gotta credit Karen,'' Tech coach Brooke Stoehr said. ''She's done an unbelievable job of putting together a roster that's very deep, very talented. They play extremely hard.''
BIG PICTURE
Louisiana Tech: The Lady Techsters have a serious issue with turnovers during their three defeats this season. They committed 29 at Auburn and 21 against Niagara before the 22 on Thursday. The Longhorns made 15 steals. One pass went through a Tech player's hands and hit a referee in the face.
''This group has to figure that out,'' Stoehr said. ''It's something we focus on every single day. We have to understand the value of possession. You can't allow yourself to get sped up when you are playing against longer, more physical, athletic players.''
Texas: The Longhorns have nine former high school all-Americans, with a 10th - Joyner Holmes - returning on Dec. 23, so Aston can, and does, leave freshmen Rellah Boothe, Chasity Patterson and Destiny Littleton on the bench if they don't meet expectations on and off the court. Aston complains about their lack of defense in particular. All three are known for offensive prowess but they have not shot well so far.
In fairness, Aston benched starting center Jatarie White, a junior, at the beginning of each half against Tech.
''Coach's decision,'' Aston said.
THEY MEET AGAIN, FINALLY
Texas broke an eight-game losing streak against Louisiana Tech Thursday in their first meeting since March, 1993. Four of those Tech victories were in Austin. Tech ranks second (1095) and Texas fifth (1043) in NCAA Division I all-time victories in women's basketball. Tech is 8-3 against Texas.
MISSING PLAYERS
Texas was without Kierra Lang, starting point guard in 2016-17 and a candidate for that role this season. She missed her third straight game with a knee injury.
Jada Underwood, a Texas sophomore forward who has become a key reserve, missed the game with a migraine headache. Reserve forward Khaleann Caron-Goudreau is out with a sprained right foot.
UP NEXT
Louisiana Tech hosts Clemson on Monday.
Texas is at Georgia on Sunday.
---