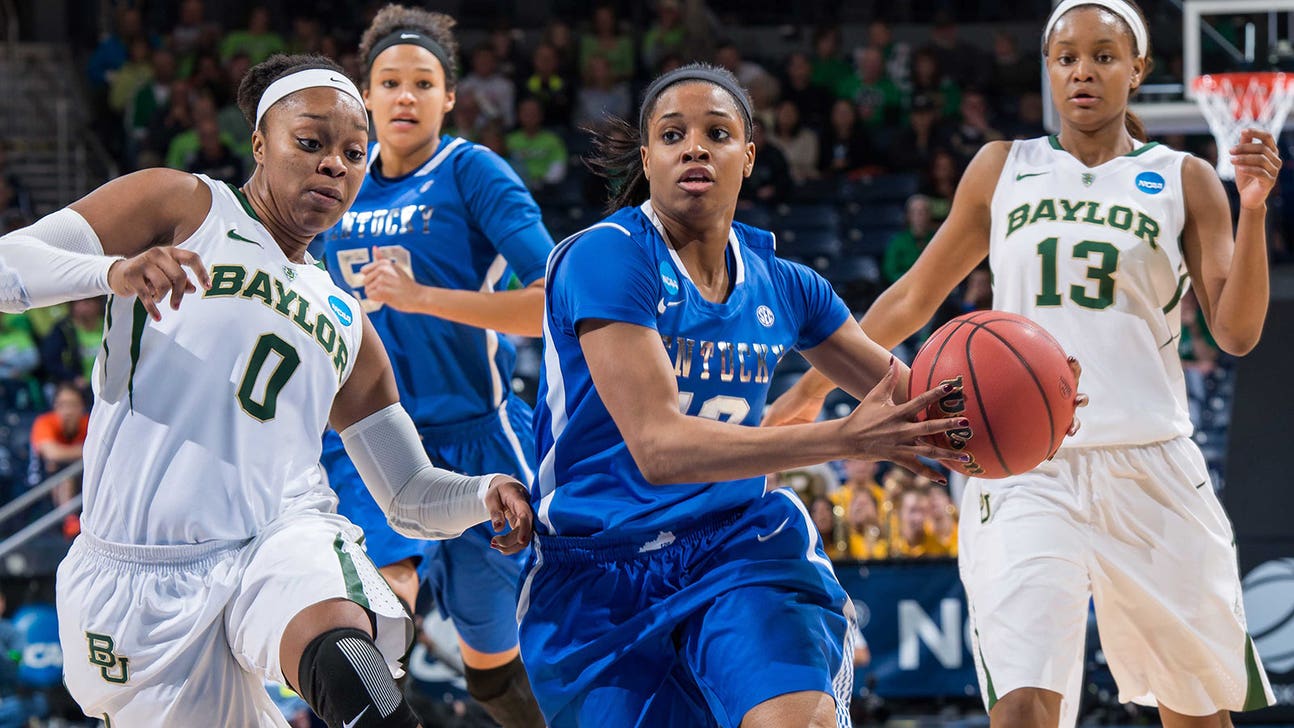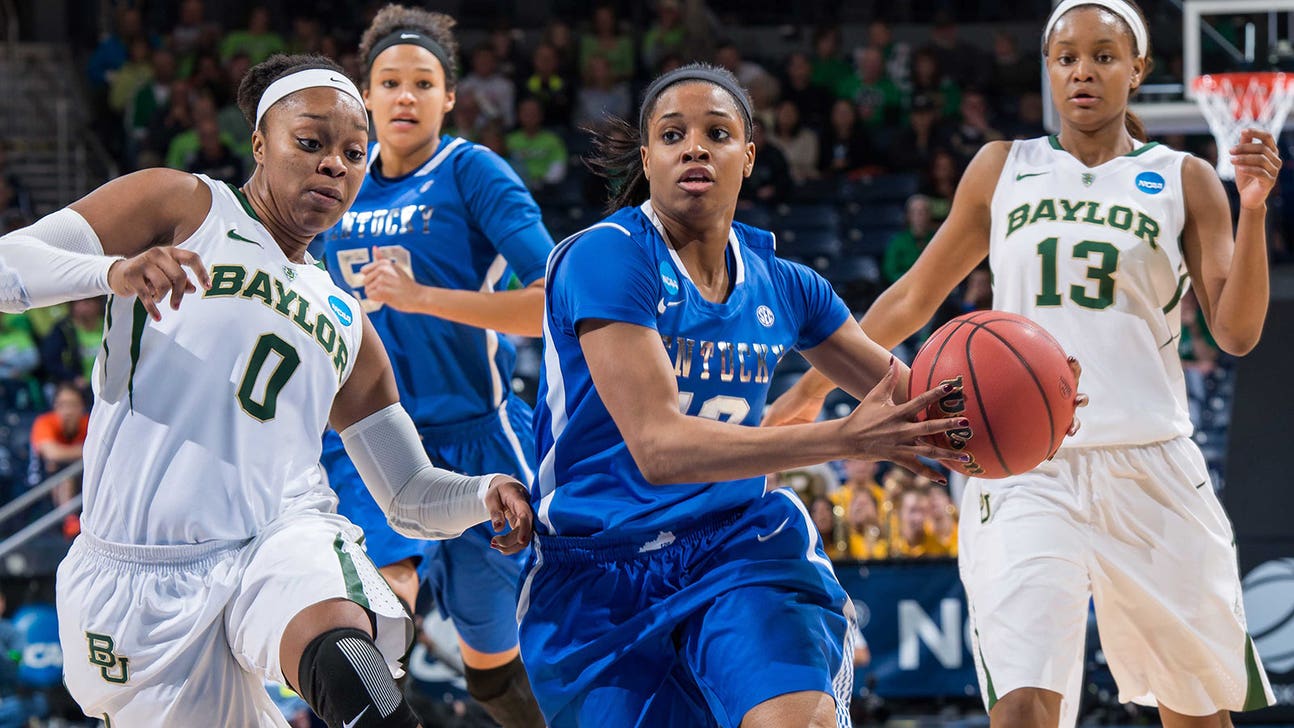 Broken thumb sidelines Kentucky guard Bria Goss 4-6 weeks
Published
Dec. 15, 2014 10:13 p.m. ET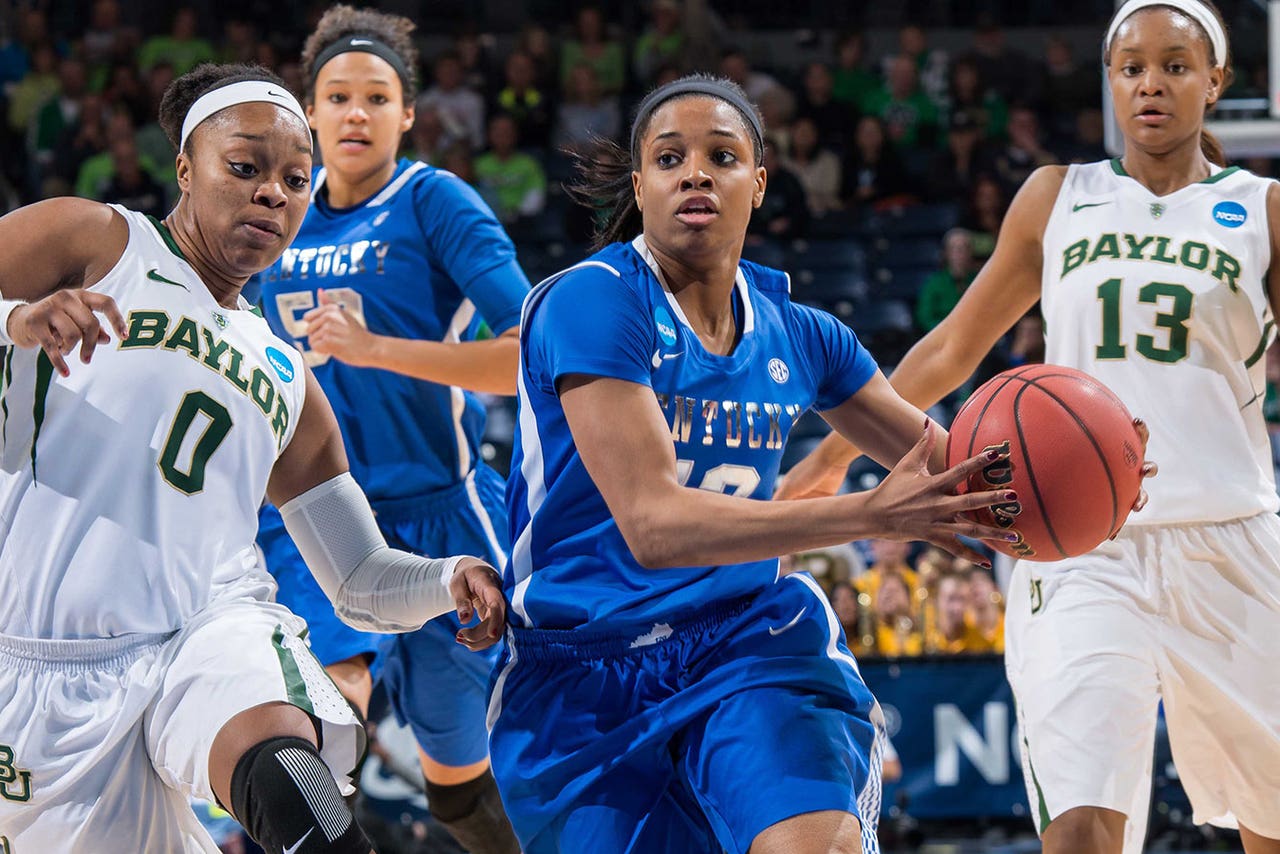 Kentucky coach Matthew Mitchell has announced that senior guard Bria Goss will be sidelined for 4-6 weeks because of a broken left thumb.
Goss had started 102 of 117 games for the No. 8 Wildcats (10-1) including 17 straight. She played just three first-half minutes with the thumb taped in Sunday night's 71-55 victory over Belmont after injuring it during shootaround.
The 5-foot-10 Indianapolis native is averaging 7.4 points and 3.1 rebounds per game.
Mitchell said in a release that the team is thankful Goss' injury wasn't season-ending. He said, ''we hate that Bria is out but we all need to work hard so when she returns, we are stronger than ever.''
Kentucky visits No. 13 Duke on Sunday.
---