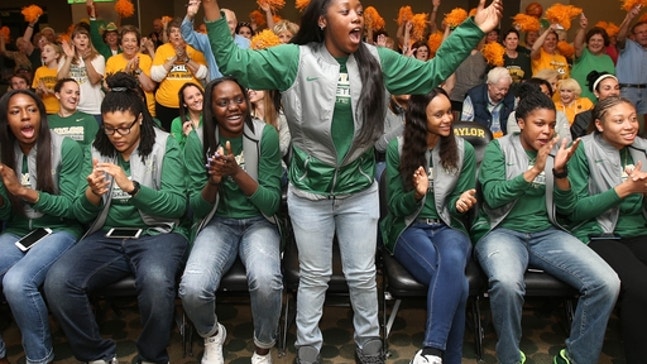 Baylor women more than Nina and Niya with Alexis healthy
Published
Mar. 16, 2016 7:27 p.m. ET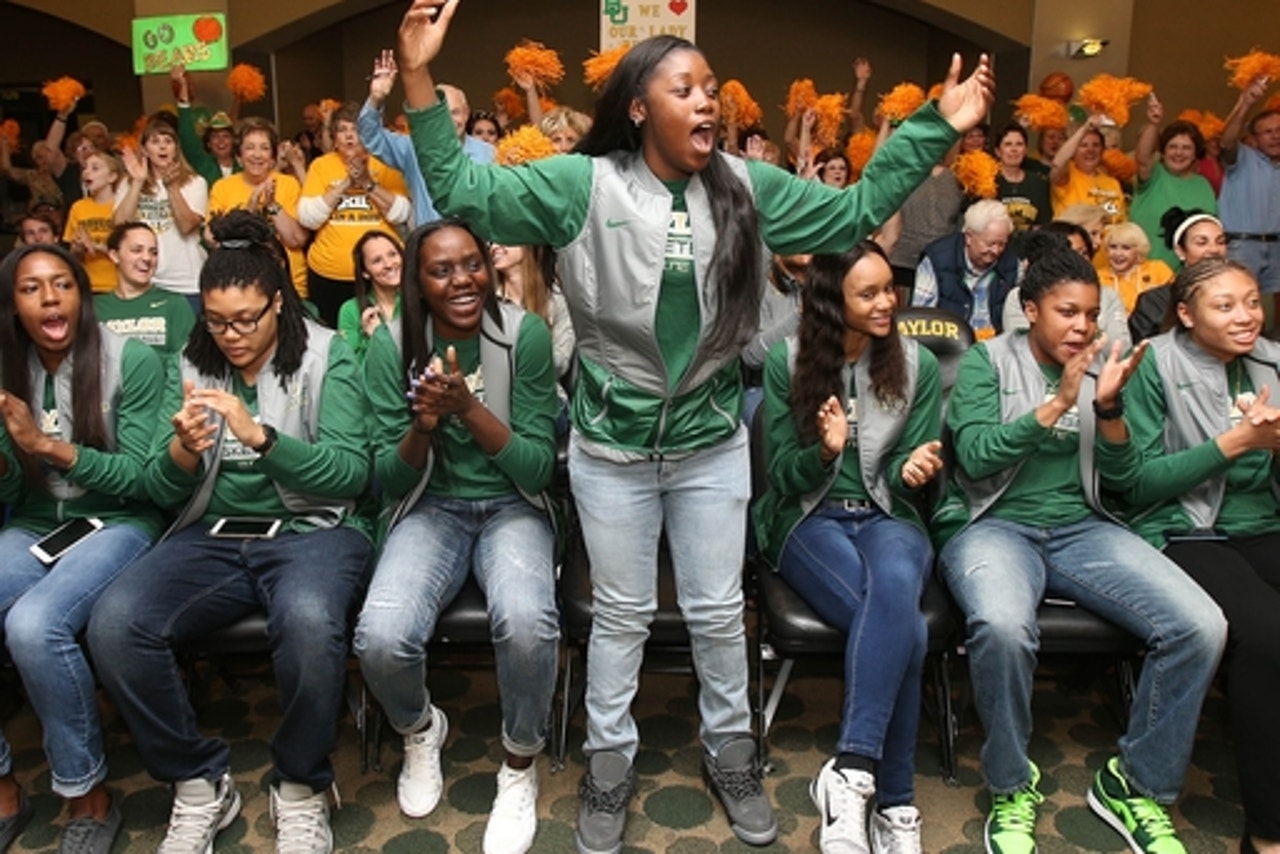 WACO, Texas (AP) Baylor is more than Nina and Niya this time around in the NCAA Tournament. Alexis Jones is back.
''Our duo has turned into a trio,'' said three-time All-Big 12 forward Nina Davis, who with national assists leader Niya Johnson helped the Lady Bears reach regional finals the past two seasons.
And a pretty good trio with former Duke transfer Jones healthy and getting ready for her first NCAA game with top-seeded Baylor after being the MVP of the Big 12 Tournament that the Lady Bears won for the sixth consecutive season.
''She's so talented,'' coach Kim Mulkey said. ''For her to blend into this team with all the talent we already had speaks volumes to her being super intelligent and figuring it out and working her way into being a great player here.''
Jones, whose only NCAA appearance was as a freshman with Duke three years ago, is Baylor's second-leading scorer as a junior at 14.6 points per game, one less than Davis. In the Big 12 tournament, Jones had 19 points and 11 assists in the semifinal game and added 16 points and eight assists in the championship.
Baylor (33-1) is home against Idaho (24-9) on Friday for its NCAA opener in the Dallas Region.
When Baylor made its run to the regional final last year, losing to Notre Dame for the second year in a row, Jones was finishing her redshirt season after transferring back to her home state. But it's just as well that she had to sit out since she was still rehabbing and getting back from surgery on both knees.
Her last game before this season had also been against Notre Dame, for the Blue Devils late in her sophomore year when she tore the ACL in left knee. Jones had already been playing with a microfracture in her right knee, and had that repaired in another surgery after leaving Duke.
''I'm just happy to be finally back a part of it and not sitting out this year,'' Jones said. ''I'm getting back in the flow of the game, and as the season kept going, I'm just getting back into it, and just trying to get back to where I was at.''
For Jones, there were admittedly ups and downs as she got back after 21 months between games, with surgically repaired knees and on a team with already established standout players.
Now, at the most important time of the season, Jones seems to be playing her best.
''I think she's just now is very comfortable and you're seeing the true Alexis Jones now,'' Mulkey said.
''Her defense is better, her assist to turnover ratio is better. Shooting the ball, Alexis is a baller,'' the coach said. ''She can do all that, but when you get healthy, you start feeling good about yourself.''
Jones was a Parade All-American after winning a Texas state title at Irving MacArthur, the same high school where former Lady Bears All-America guard Odyssey Sims played. She chose Duke, which had always been one of her dream schools.
Mulkey and the Lady Bears were still interested when Jones decided she wanted to come home.
''I think she may be still under the radar a little bit, but she knows that, and it doesn't bother her,'' Davis said. ''She's just going to give her heart and soul. She's a presence on the offensive end, but her defense is also one of a kind. ...Now that she's finally fully healthy again, I just excited to see how much better she can get.''
---