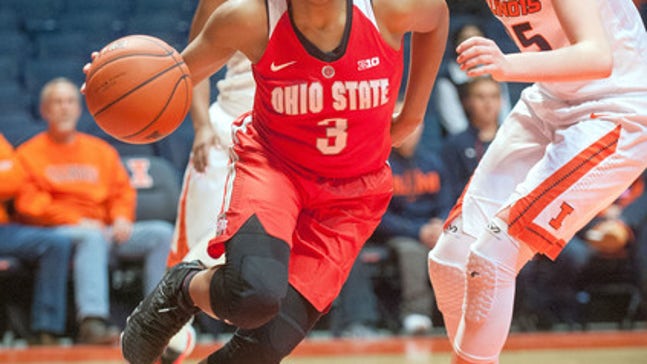 Alston scores 24, No. 7 Ohio State women beat Illinois 80-70
Published
Feb. 1, 2016 11:18 p.m. ET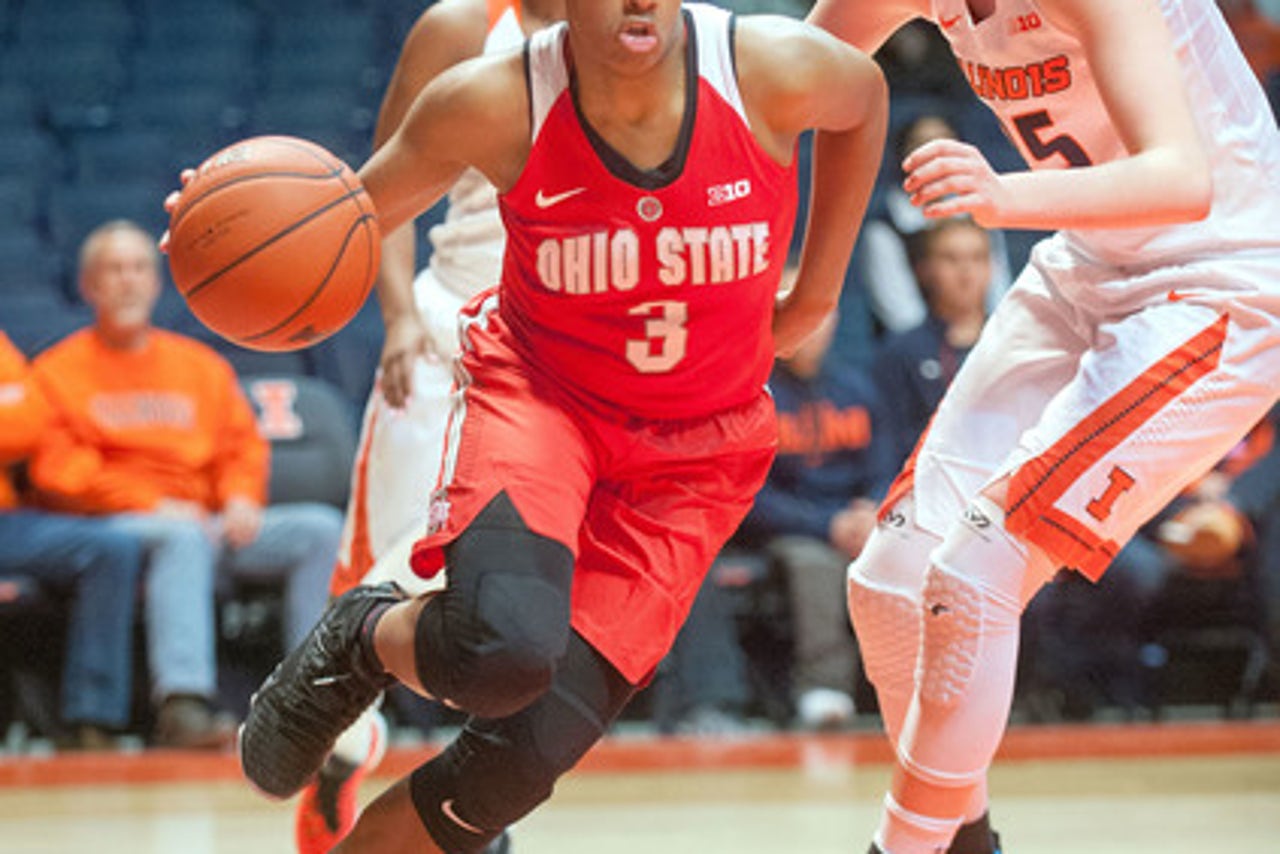 CHAMPAIGN, Ill. (AP) Ameryst Alston scored 24 points, Kelsey Mitchell had 22 and No. 7 Ohio State beat Illinois 80-70 on Monday night for its fifth straight victory.
The Buckeyes (17-4, 9-1 Big Ten) shot 44 percent from the field and struggled to pull away from the Illini (8-13, 1-9) until Mitchell's seven fourth-quarter points silenced Illinois.
Illinois center Chatrice White had 26 points and 10 rebounds. Sophomore guard Brooke Kissinger scored a career-high 15 on five 3-pointers.
Ohio State built a 49-41 lead at halftime behind an 11-0 run late in the second quarter. But the Illini stormed back, holding the Buckeyes' high-scoring offense to 10 points in the third period. Illinois regained the lead at 52-51 on a 3-pointer by redshirt senior Kyley Simmons.
UP NEXT
Ohio State hosts Wisconsin on Thursday.
Illinois hosts Northwestern on Thursday.
---