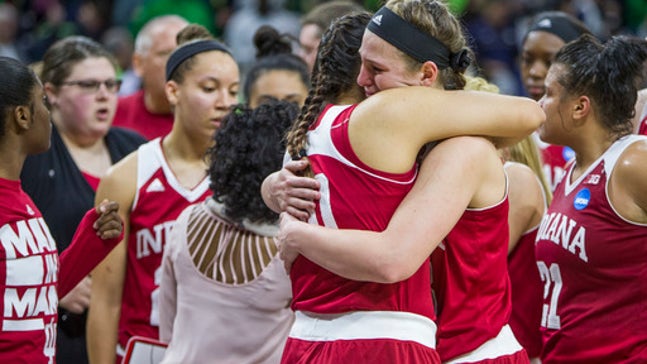 Allen scores 22, leads Notre Dame to 87-70 win over Indiana
Published
Mar. 22, 2016 12:16 a.m. ET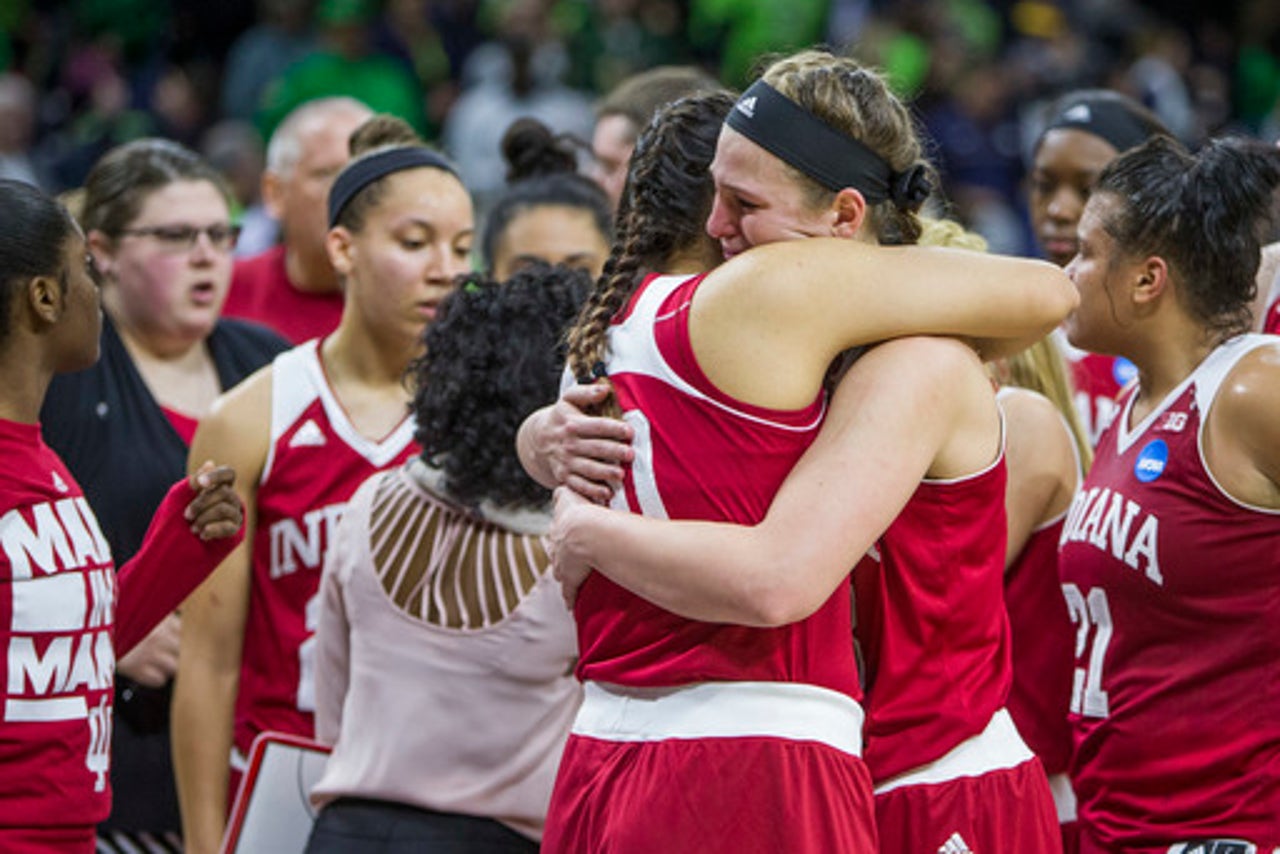 SOUTH BEND, Ind. (AP) Lindsay Allen scored a season-high 22 points, Brianna Turner added 18 points and 10 rebounds and top-seed Notre Dame finally broke away from ninth-seed Indiana with a 15-2 run that started late in the third quarter to beat the Hoosiers 87-70 on Monday night in the second round of the NCAA Tournament.
The Hoosiers (21-12) used a 12-1 run, led by three baskets by Alexis Gassion and a pair by Amanda Cahill, to cut the score to 56-54 on a basket by Lindsay Leikem with 2:47 left in the third quarter. But the Irish quickly regained control with a layup by Arike Ogunbowale and a basket by Allen when she stole the inbounds basket by Leikem. Madison Cable then hit a pair of free throws after being fouled hard by Karlee McBride, the younger sister of former Notre Dame standout Kayla McBride, to give the Irish (33-1) a 60-54 lead.
They never looked back.
---