Mid-Eastern Athletic
Mid-Eastern Athletic
Freshmen duo lead No. 9 Maryland past Coppin State 93-36
Published
Nov. 9, 2018 9:48 p.m. ET
COLLEGE PARK, Md. (AP) — Taylor Mikesell and Shakira Austin face lofty expectations to make key contributions for No. 9 Maryland this season. The two freshmen are not backing down from the challenge.
Mikesell started and scored 18 points, Austin added 12 points and 21 rebounds and No. 9 Maryland opened the season with a 93-36 win over Coppin State on Friday night.
"Shakira and Taylor have been more than ready and prepared since they stepped foot on campus," Maryland coach Brenda Frese said. "That goes with all of the experience they had leading up to this time and also the responsibility that they wanted to embrace and have on their shoulders.
"Both of them are extremely talented and they are going to help us a lot and just really make us a tremendous team as we put all of these pieces together."
Stephanie Jones had 17 points and 12 rebounds, while Kaila Charles scored 11 as the Terrapins won after going 26-8 last year — its worst record since 2012-13. Maryland was then eliminated by North Carolina State in the second round of the NCAA Tournament.
The Terrapins returned four of their top five leading scorers — Blair Watson, Brianna Fraser, Jones and Charles, who led the team with 17.9 points and 8.1 rebounds per game.
Mikesell scored 10 points in the opening quarter, paving the way for an early 31-13 lead.
Coppin State (0-2) has just three players that were on the roster last season — Chance Graham, Maraiyah Smith and Oluwadamilola Oloyede. Freshman E'Mya Price made the biggest impact and led the Eagles with 11 points. Graham managed nine points and 13 rebounds.
Coppin State had few answers for the Terrapins' taller frontcourt and was outrebounded 71-39.
"We have so many weapons inside and out," Charles said. "We need to be able to utilize that so we can be good as a team and go far."
Maryland was never threatened and a late free throw by Austin provided a 48-20 lead at the break. The Terrapins scored 27 points off 20 Eagles turnovers in the game.
Frese was able to rotate players freely in the second half and her team continued to overwhelm Coppin State. Another 3-pointer by Mikesell increased the margin to 75-32 with 8:22 left in the game.
The Terrapins improved to 15-0 all-time against the Eagles.
"Brenda always has her team very well prepared," Coppin State coach DeWayne Burroughs said. "They came out and knocked out a bunch of shots. We did not make any shots and turned the ball over quite a few times. They came out and played like a Top 10 team."
KEEP SHOOTING
Maryland went just 8 for 28 from 3-point range, but Frese was not overly worried about the missed attempts. The Terrapins have sharp-shooters up and down the roster and Frese is confident they can routinely make shots from beyond the arc. ... Maryland also had 20 assists and just eight turnovers.
BIG PICTURE
Coppin State: The Eagles suffered their second straight lopsided loss after falling to No. 25 West Virginia 78-37 loss on Tuesday. However, the tough nonconference schedule should have them battle-tested for lesser-caliber opponents in the Mid-Eastern Athletic Conference.
Maryland: The Terrapins won at least a share of the Big Ten championship in each of their first three seasons before finishing second last year. Maryland not only has the firepower and depth to compete for a conference title again, but could also be primed for a deep run in the NCAA Tournament.
UP NEXT
Coppin State: Hosts UMBC on Wednesday.
Maryland: Hosts Dayton on Sunday.
---
---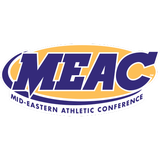 Get more from Mid-Eastern Athletic
Follow your favorites to get information about games, news and more
---