German Shepherd Rumor wins Best in Show at 141st Westminster Dog Show
February 15, 2017
A German Shepherd named Rumor won Best in Show at the 141st Westminster Kennel Club Dog Show in New York's Madison Square Garden on Tuesday.

Rumor was a sentimental favorite of the crowd, having finished second in 2016.

This marked the end of a drought for the breed, which had last won in 1987.

Rumor was the nation's No. 1 show dog last year. But she fell short when a German shorthaired pointer named CJ won in a surprise, and it was thought that Rumor would retire.

Asked about the chances of 5-year-old Rumor adding to her 103 career championship ribbons, handler and co-owner Kent Boyles said entering Westminster 2017, "I have no idea. ... You never know.

"Really good competition," Boyles said, adding that he was "pretty nervous."

The crowd was on Rumor's side and it roared with approval when she was crowned champion after coming so close.

It sounds like Rumor's future will involve families of her own,

Q. Where are you going to put that enormous Best in Show rosette, and what lies ahead for Rumor?

A: "(Big grin), it's going in the living room, and Rumor has romance in her future, and puppies!" Boyles said.

Rumor's official name is  GCH CH Lockenhaus' Rumor Has It V Kenlyn. And now she is a champion of the biggest show.

Rumor was one of seven dogs to advance to the Best in Show competition.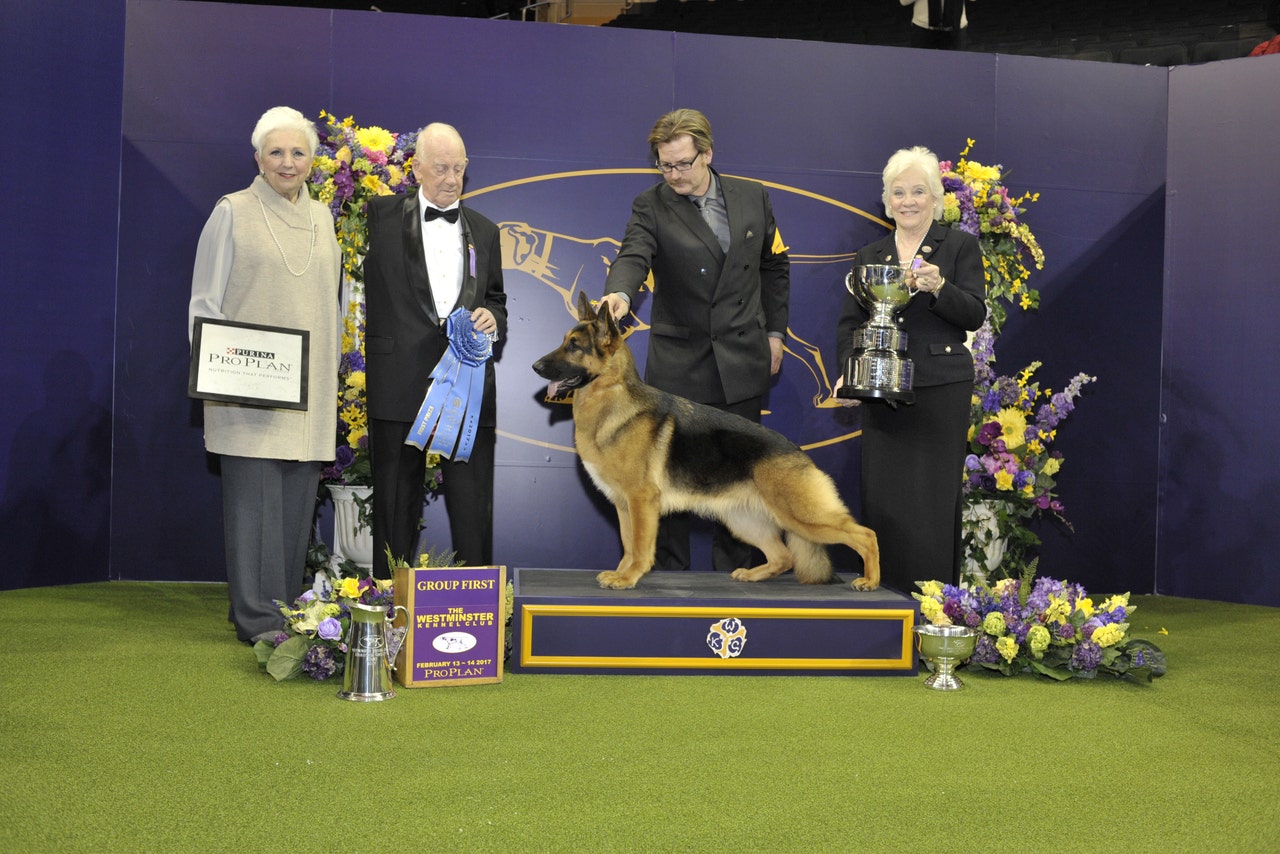 The rest represented in the final seven were a Boxer, Norwich Terrier, Irish Setter, Norwegian Elk Hound, Pekingese, Miniature Poodle and a German Shepherd.

The victory earned Rumor the prestigious Westminster trophy. Additionally, as part of her championship she earned a Trans-Atlantic cruise during the next year.

An Irish Setter took Reserve Best in Show, second place.

For Group Stage results from Day 2, click here.


---