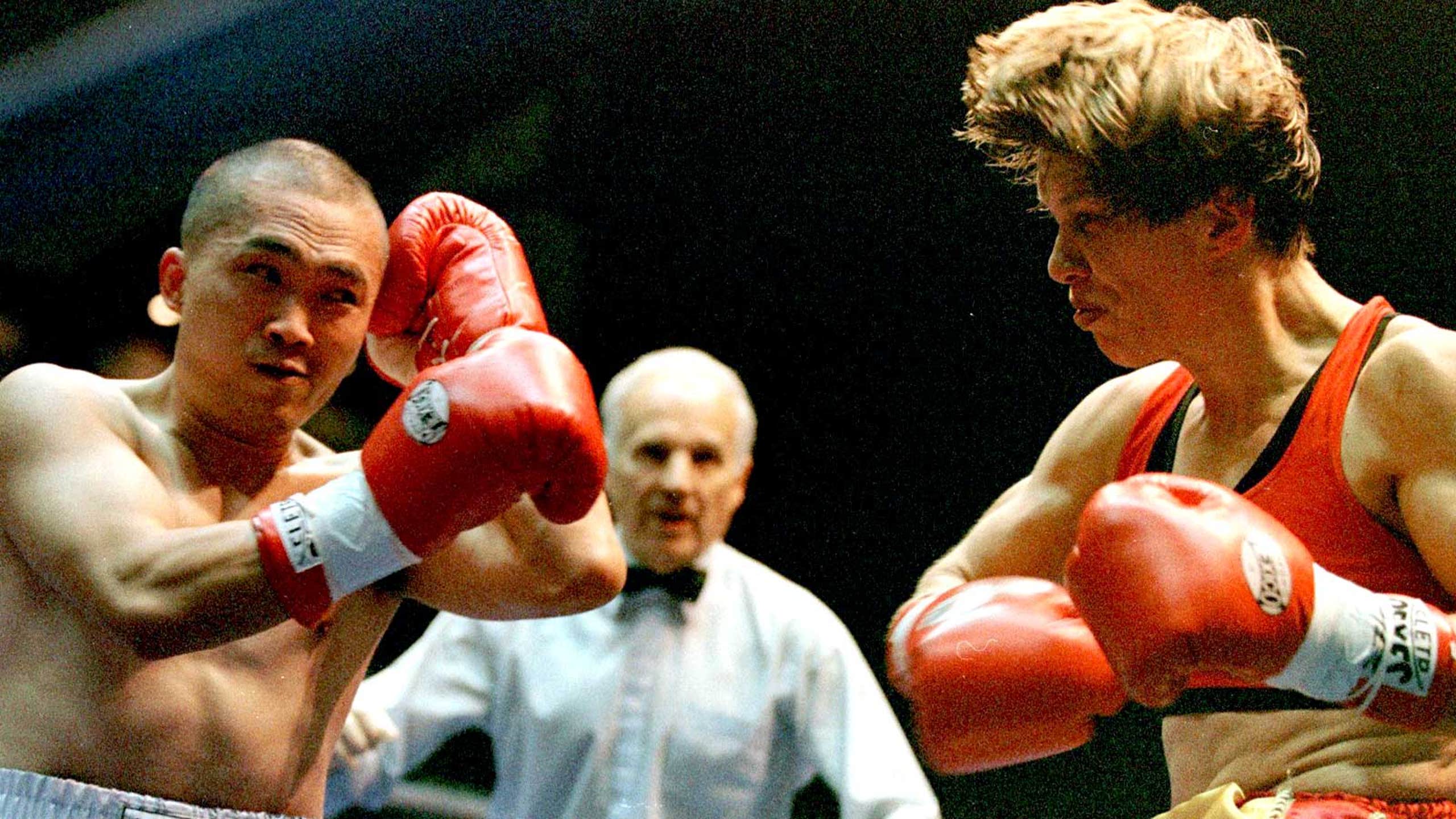 When a man fights a woman, everyone loses
BY foxsports • December 19, 2013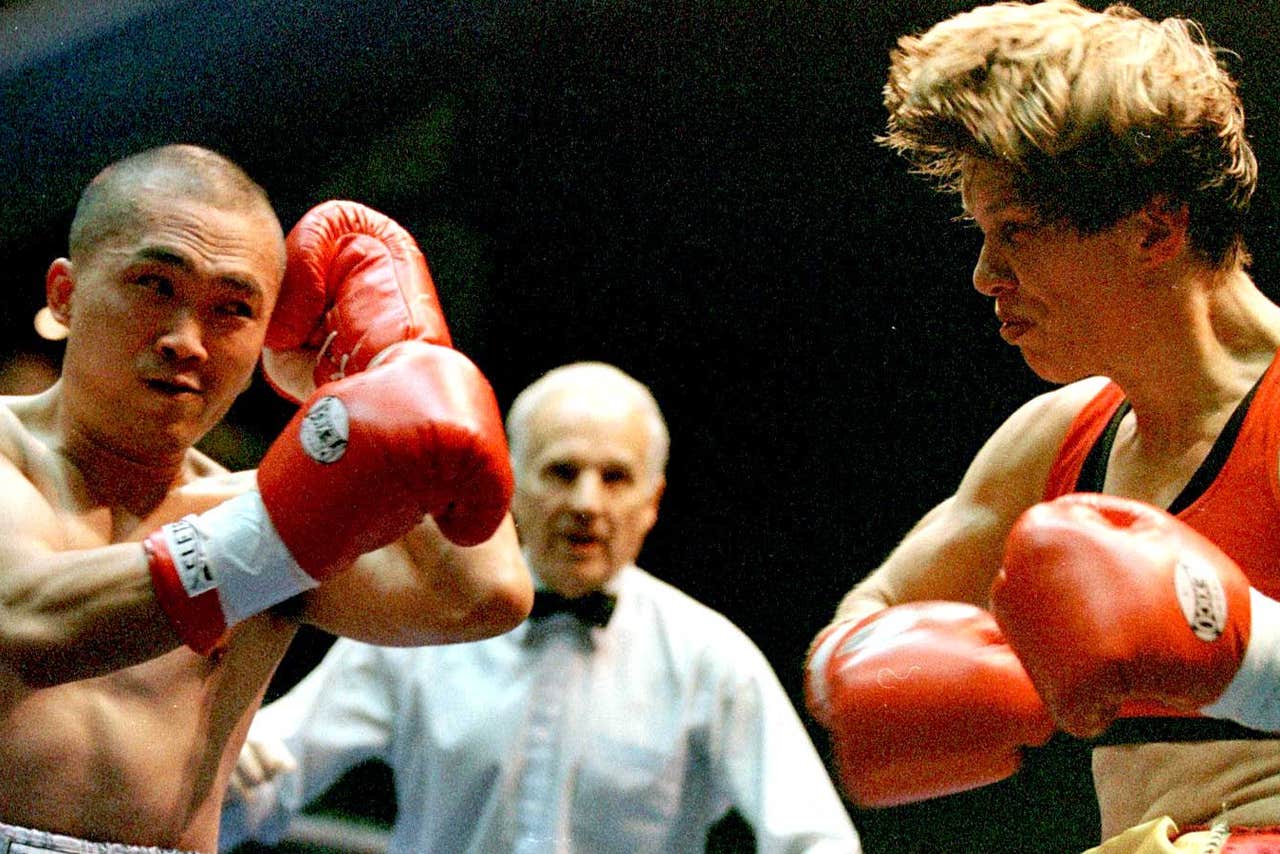 Some things are just wrong: slavery; racial prejudice; a man fighting a woman, sanctioned or otherwise. But especially sanctioned.
Never thought I'€™d be writing about this again --€" but Shooto, the Brazilian MMA organization, intends to stage a freak show this weekend in Rio de Janeiro by having the first-ever man vs. woman professional fight between Emerson Falcao and Juliana Velasquez, who is making her pro MMA debut.
Wrong, wrong, wrong. On so many fronts.
Apparently, no rules specifically prohibit a man from fighting a woman.
It has turned my mind back to an event I covered in Seattle in 1999, when a '€˜Man versus Woman' boxing bout took place there.
It was in the worst possible taste: Boxing, not just a man, was the loser in Seattle in the first licensed mixed-gender fight.
It was a lightweight fight which carried disturbing heavyweight undertones.
Margaret McGregor, a 36-year-old professional boxer and landscaper, made history when she beat Loi Chow, a man, over four rounds at the then Mercer Arena in Seattle. This was the first sanctioned contest of its type.
There has not been one since. And if this bout goes ahead on Saturday in Rio, it is surely bringing the sport into disrepute.
Fourteen years ago, the eight minutes of boxing --€" four two-minute rounds --€" were consigned to the dustbin.
I can remember calling at the time for governments, sanctioning bodies and boxing commissions insisting that such contests be outlawed.
Back in 1999, women's boxing was having a resurgence. That month, Mia St. John, a licensed fighter and mother of two, was to be seen cupping her bare breasts with a pair of gloves on the cover of Playboy.
Two days earlier Laila Ali, the daughter of Muhammad Ali, had made her ring debut in New York state and dispatched her opponent to the canvas in 31 seconds, leaving her set for a lucrative career in the sport.
This is fighting, not tennis. In the 1970s, pitching Billie Jean King against a man, Bobby Riggs, was a novelty within tennis. But it did not involve blows to the head or violent intent.
However, the 'mixed singles' match between McGregor and Chow was a diabolical farce, and set a dangerous precedent.
Fight fans at the venue admitted that more women than usual had attended and, moreover, the consensus among the paying public was that, worryingly, they had been entertained.
But there remain good reasons to shun mixed contests, and many women would have been sleepless in Seattle simply contemplating the endorsing of a man hitting a woman.
At the time, statistics indicated that every nine seconds, a woman was facing domestic battery in America.
In Seattle alone, 16,000 women had sought help each year through emergency shelters.
McGregor knew this only too well. She was abused 10 years earlier in her first marriage by her then-husband. After one heated argument, her husband had battered her face beyond recognition.
These are despicable acts, but facts. One suspects that be mirrored in some quarters and homes in Rio, where there is a toll-free hotline for reporting domestic abuse.
The world should never have to witness a man and a woman fighting each other again. Licensed or otherwise. It'€™s nothing more than a freak show --€" and an immoral one at that. Let'€™s hope that sense prevails, and this ill-conceived, badly-conceived idea hits the dust before the bell tolls on Saturday night.
---
---