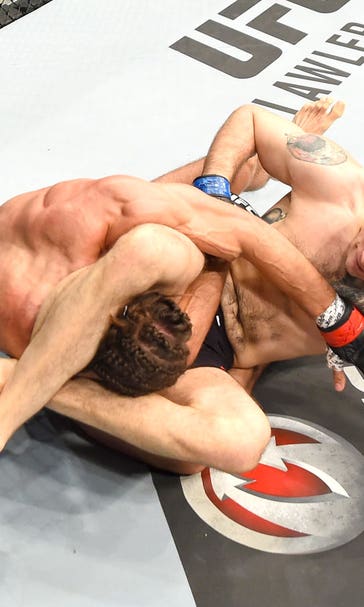 WATCH: Tamdan McCrory submits Josh Samman after 6 year absence from the UFC
December 19, 2015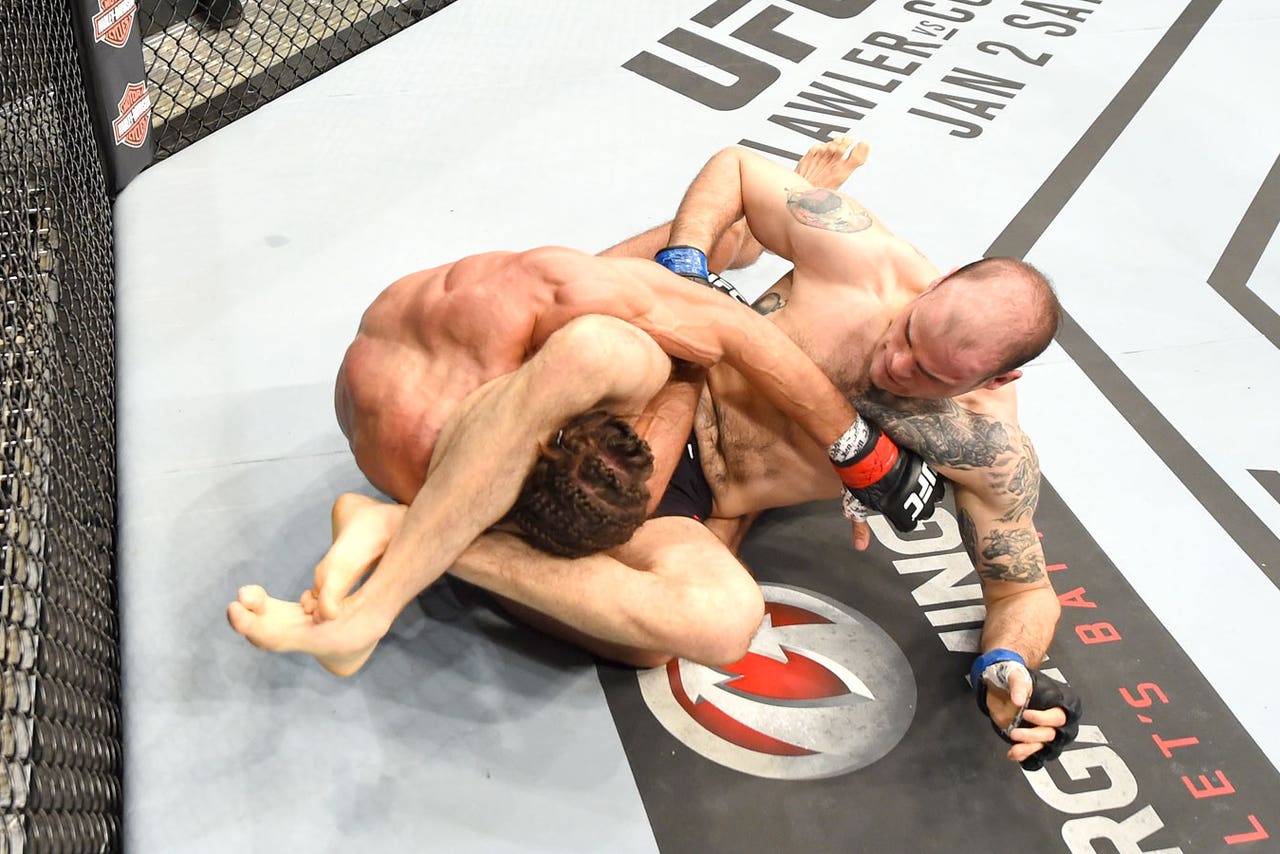 Following a six-year absence from the UFC, Tamdan McCrory returned to the Octagon on Saturday night and looked better than ever with a third-round submission victory over Josh Samman.
McCrory displayed serious Brazilian jiu-jitsu on the ground, whether he was on the top or bottom, as he made Samman work for every single position he got during the fight and kept fishing for submission after submission.
Finally in the third round after battering Samman with punches, McCrory finally locked on a triangle choke and with his vice grip tightening, the New Jersey native knew he was about to put a stop to the fight.
With Samman gurgling under his breath as the oxygen began to disappear, McCrory tightened up the hold and got the tap with just 50 seconds remaining in the final round.
"I could have done a little bit better but a win's a win and you've got to be gracious no matter what," McCrory said after the win.
"I'm looking forward to a little bonus in my check."
McCrory become a very interesting addition to the middleweight division with knockout power and a serious ground game following his first Octagon win since defeating Ryan Madigan back at UFC 96 in 2009. 
The last time McCrory appeared in the UFC was all the way back at UFC 101, when he was still fighting at welterweight. He ended up taking five years off from fighting before finally decided to make another run in 2014.
McCrory earned his way back to the UFC with a pair of victories and then put on a grappling clinic while taking on Samman in Orlando.
---
---