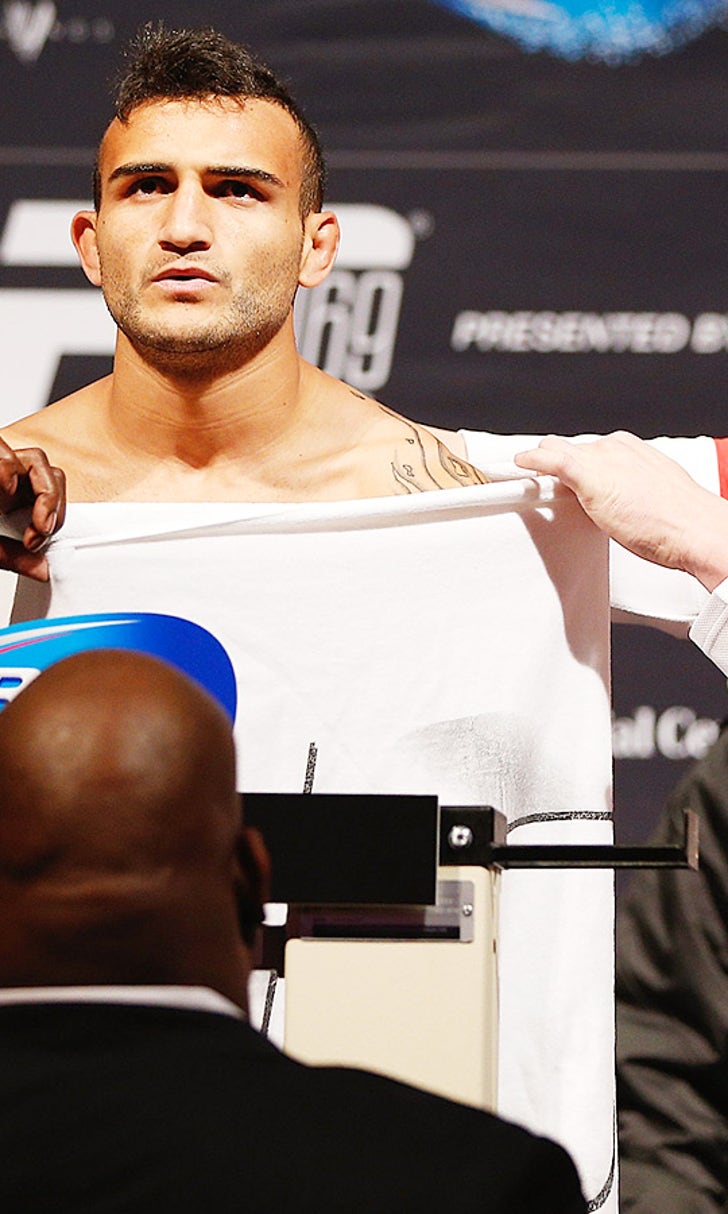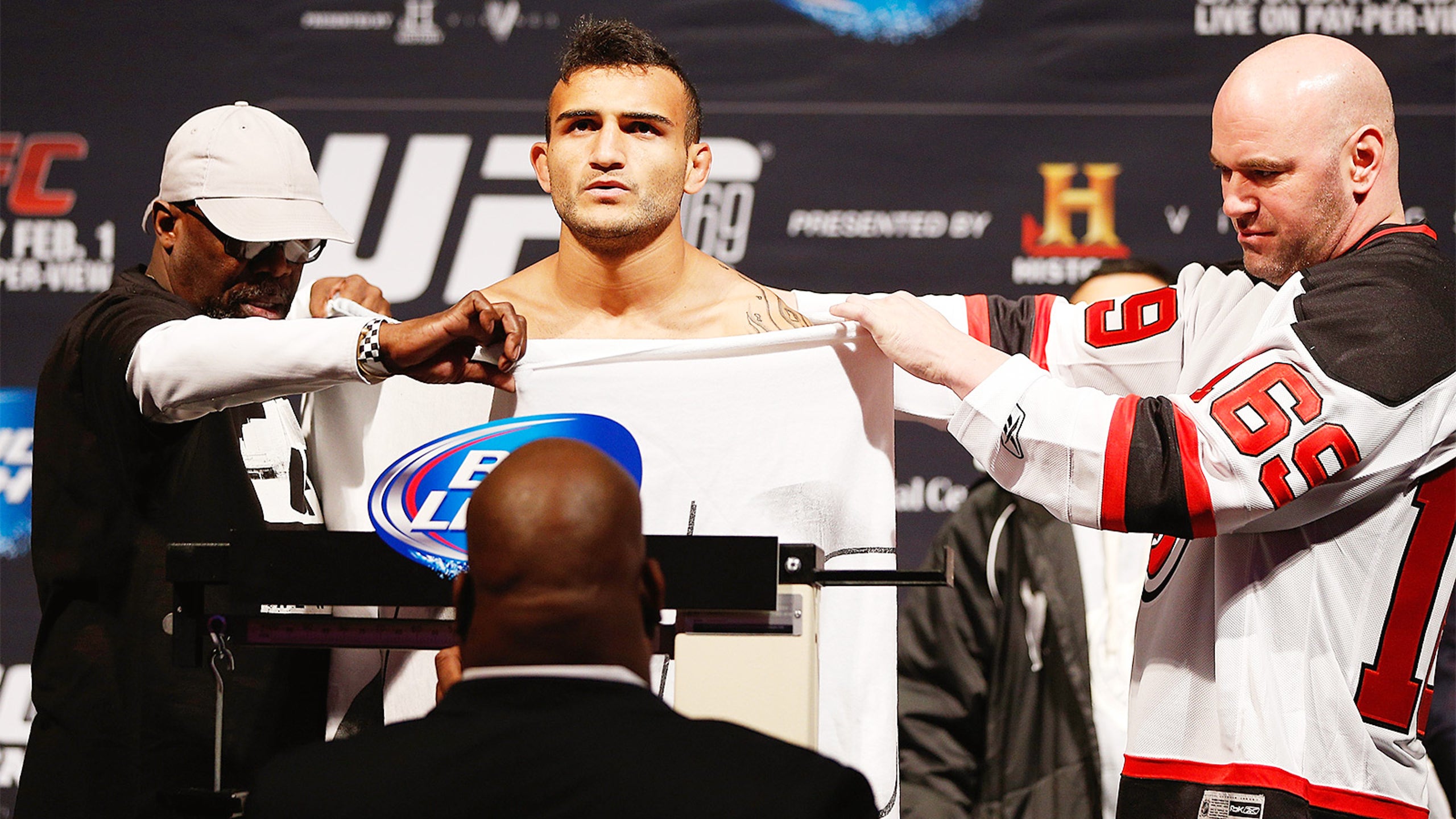 'Wasted talent' John Lineker and crew need to buck up and face their weighty issues
BY foxsports • February 18, 2014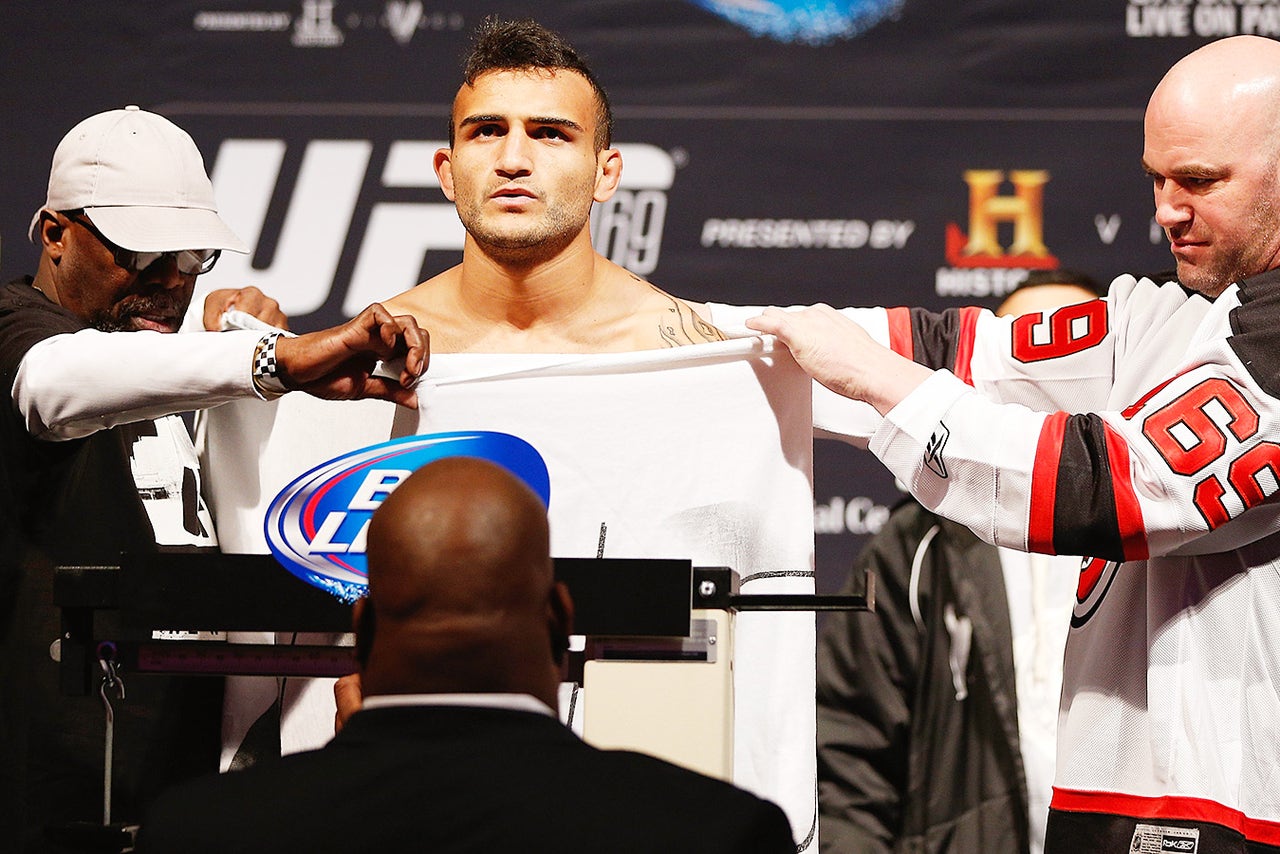 There's nothing more demoralising than hearing of a wasted talent. Here's arguably the greatest culprit on the UFC roster right now: John Lineker. I was staggered this week when Mike Dolce revealed to me that he had assisted John Lineker in cutting 11 pounds in weight in just two weeks, having advised the Brazilian after his failed weight cut in Manchester. And even more shocked to hear that Lineker's team ignored the opportunity to take Dolce's advice ahead of UFC 169. What were they thinking ? Talk about throwing it all away, or rolling the die.
Dolce, son of horse breeder who grew up around jockeys cutting weight while most kids had their heads stuck in Marvel comics, remains convinced that Linker could have taken his opportunity at UFC 169 in New Jersey, and could be thinking about fighting Demetrious Johnson right now in a division where contenders are being fast-tracked into the fight for gold. Dolce said he was not consulted ahead of UFC 169, where the Brazilian missed weight - for a fourth time - and went on to lose on points to a very smart performance by the pocket rocket, Russian cop Ali Bagautinov.
"After Manchester [where Lineker fought Phil Harris], Dan Lambert, the owner of American Top Team contacted me and said that Lineker and his team wanted to work with me and would I be open to that…"
"I said 'absolutely'. I love Dan, he's one of the true class acts in the sport and I started working with Lineker. As soon as I put him on my programme he lost 11 pounds in just under two weeks, which is a massive amount of weight, and which shows you how improperly he was training his body - and eating."
But then the bombshell. "Unfortunately Lineker and some of those around him felt confident in how it worked, they thought that they could do it without me so they chose to move on."
"I believe that they didn't want to pay me my rate so we chose not to continue working together. That was in December. We move forward just a few weeks later to February, and he goes out there and he struggles once again on the scales. He looked absolutely horrid weighing in, he could barely make the limit of 126 and he went out and under performed against a tough guy."
"If Lineker did what he was supposed to do, if he followed my programme like so many other athletes have, he would have made the championship weight of 125 pounds on his first try and I believe he would have won that fight and I believe he would be fighting for a world title now. It's unfortunate to see such a terrible decision on his part and his teams part to not do what they knew would be best."
Lineker is small for bantamweight, and he is arguably caught, like Frankie Edgar is, between two divisions. But it's time his team realised they have a champion in their midst, because he has apocalyptic power in his dukes. Alex Davis, his manager, told me a couple of years back to watch out for his  boy.
And he's right. Lineker is a talent. But they are on the way to ruining it. Simple tweaks are what Dolce has told me Lineker requires.
Listen to what Kenny Florian told me about his weight cut to 155 and 145 back in 2011. Remember, he'd been - in his own words - "a flabby middleweight" in TUF way back when in 2005.
"Knowledge of nutrition has become absolutely vital if you are to progress as a fighter and stay at the top. It's huge. It's the fuel that enables you to train, win fights, and then recover. I have two nutritionists who advise me, and I do a lot of reading around the subject," KenFlo told me, admitting to an OCD approach to calorific intake.
 "At this level, you should not have left any stone unturned. It shouldn't matter how powerful your opponent looks, what reputation they may have, when you step into that Octagon, if you are 100 per cent prepared, physically and mentally, you can win." It's time Lineker's team heeded those words to the letter. Bottom line is that they are throwing away the gold, when it could be pouring through his hands.
---
---