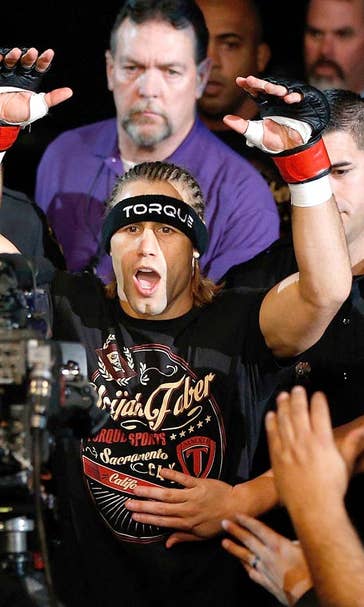 Urijah Faber taps out Alex Caceres at UFC 175
July 5, 2014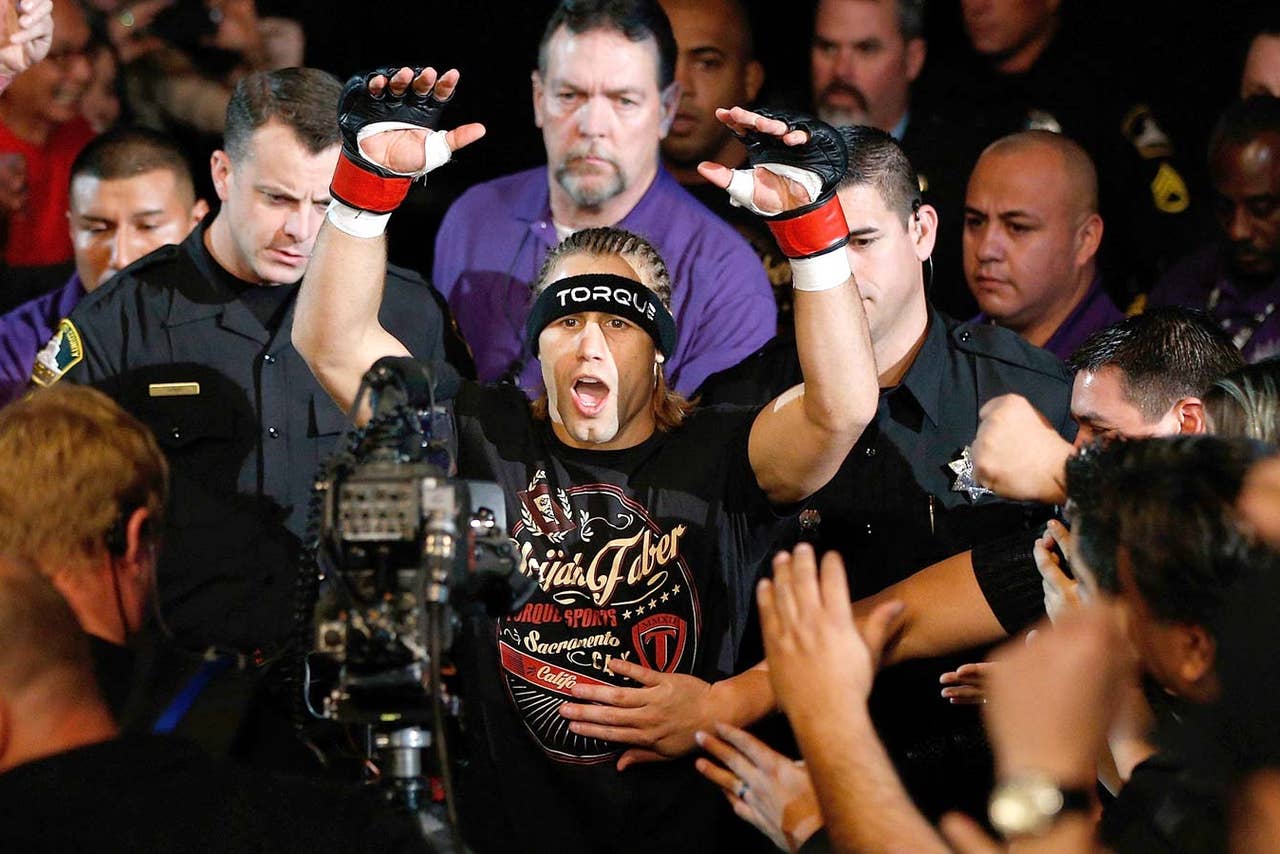 LAS VEGAS -- It's back in the win column for the "California Kid."
Five months after his UFC bantamweight championship TKO loss at the hands of Renan Barao, Urijah Faber overcame a tough challenge at the hands of upstart Alex Caceres, finally stopping him in the third with a rear naked choke submission.
The end came at 1:09.
The finish came during a scramble, as Caceres gave up his back to get off the ground, and Faber sunk in his choking arm while trapping Caceres' left arm. Caceres was checkmated and tapped.
Prior to that, however, the former Ultimate Fighter cast member had given Faber all he could handle. Faber had been a 10-to-1 favorite, but Caceres (10-6, 1 no contest) had his best moments in the second round, landing a straight left early as well as a side kick late that were both impactful strikes. 
His biggest problem was an inability to stop Faber from getting inside and taking him down. Faber relentlessly went after his legs, and managed to drag him to the mat six times during the bout. Caceres managed to stalemate him for most of the first and second, until Faber made a veteran adjustment in the third to end it.

"Enough pressure, guys will make a mistake and that's what you've got to do," Faber said. "He's a young guy, he made a mistake and I took advantage of it."
Faber, ranked No. 2 among bantamweight division contenders, is now 31-6 overall.

---
---