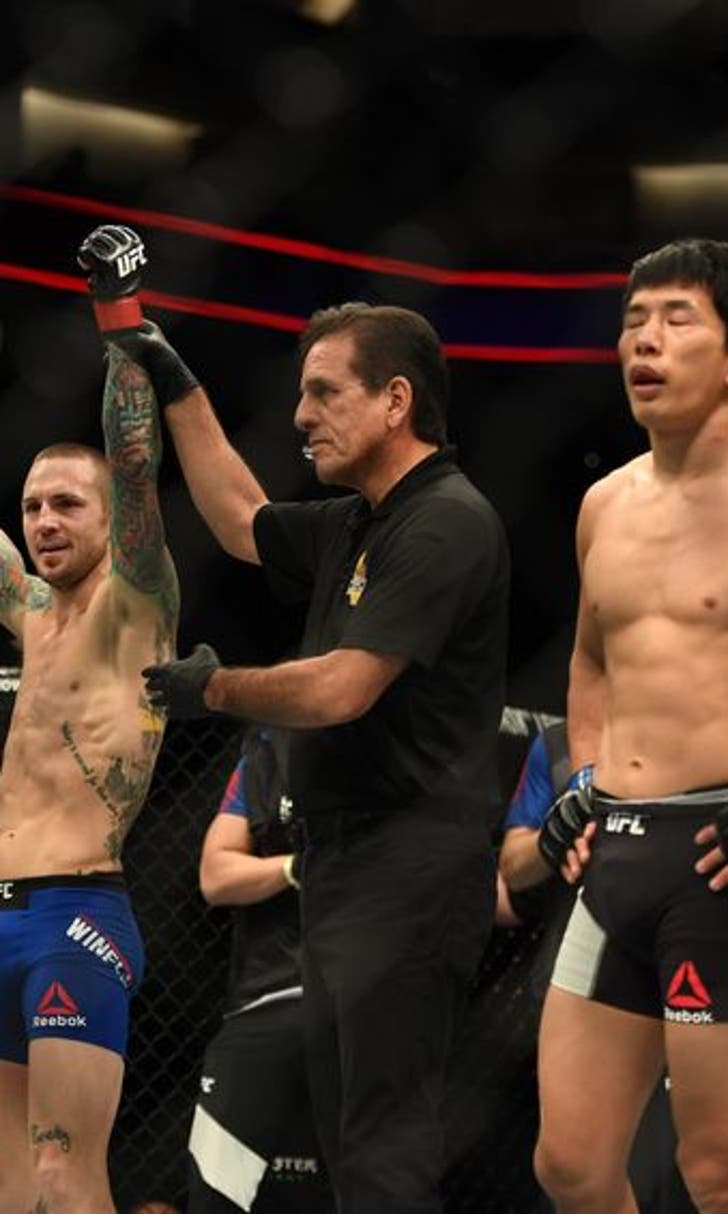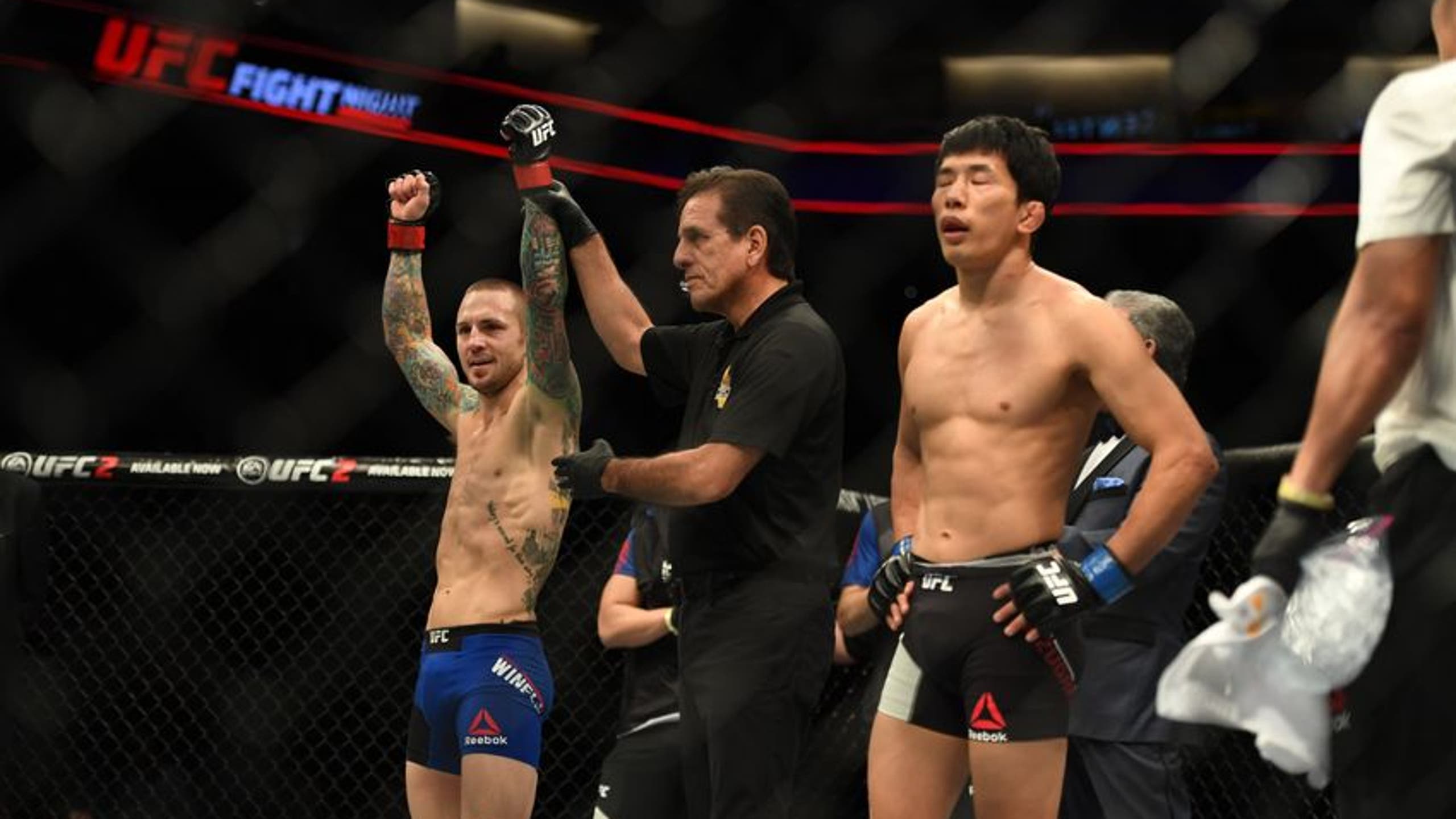 UFC Sacramento Results: Eddie Wineland Wins by TKO
BY Fansided and Farzin Vousoughian/FanSided via Cage Pages • January 14, 2017
Eddie Wineland, Hector Sandoval, and Sultan Aliev come away victorious in the UFC Fight Pass portion of UFC Sacramento.
Eddie Wineland dominated the featured prelim for UFC Sacramento on UFC Fight Pass. Wineland defeated Takeya Mizugaki by TKO in the first round.
For Wineland, this is not only his second consecutive win. He has won each of his last two bouts by TKO as he continues to climb the ladder in the UFC bantamweight division.
Since his year-long absence, Wineland has gone undefeated. He's improved his record to 23-11-1 and is 5-5 in his UFC career. Wineland earned Performance of the Night honors in his last bout on in July and hopes this TKO has earned him another.
Mizugaki, on the other hand, continues to struggle. Mizugaki started off his UFC career with a 6-2 record, including a five-fight winning streak. Now, he has fallen in four of his last fights, including his loss to Wineland. The losing skid began at UFC 178 in 2014 when he fell to Dominick Cruz. He's lost by TKO in the first round in each of his last two fights, the first coming at UFC 202 against Cody Garbrandt.
Hector Sandoval picked up a win over Fredy Serrano by unanimous decision, receiving a 30-27 scorecard from a pair of judges in a one-sided match. After losing his last fight at UFC 201 to Wilson Reis, which snapped a string of four consecutive wins, Sandoval rebounded tonight with his first UFC victory. He is now 13-1 in his career, 1-1 during his time in the UFC.
Serrano is 3-2 in his MMA career, losing his second straight fight. He began his career with a 3-0 record, with his last two victories occurring in the UFC. But his last two fights, the first coming against Ryan Benoit at UFC 201, has created his first career-losing streak.
Sultan Aliev started off the night in Sacramento with a split decision win over Bojan Velickovic. Aliev now holds an impressive record of 14-2 while Velickovic drops to 14-4
More from Cage Pages
This article originally appeared on
---
---