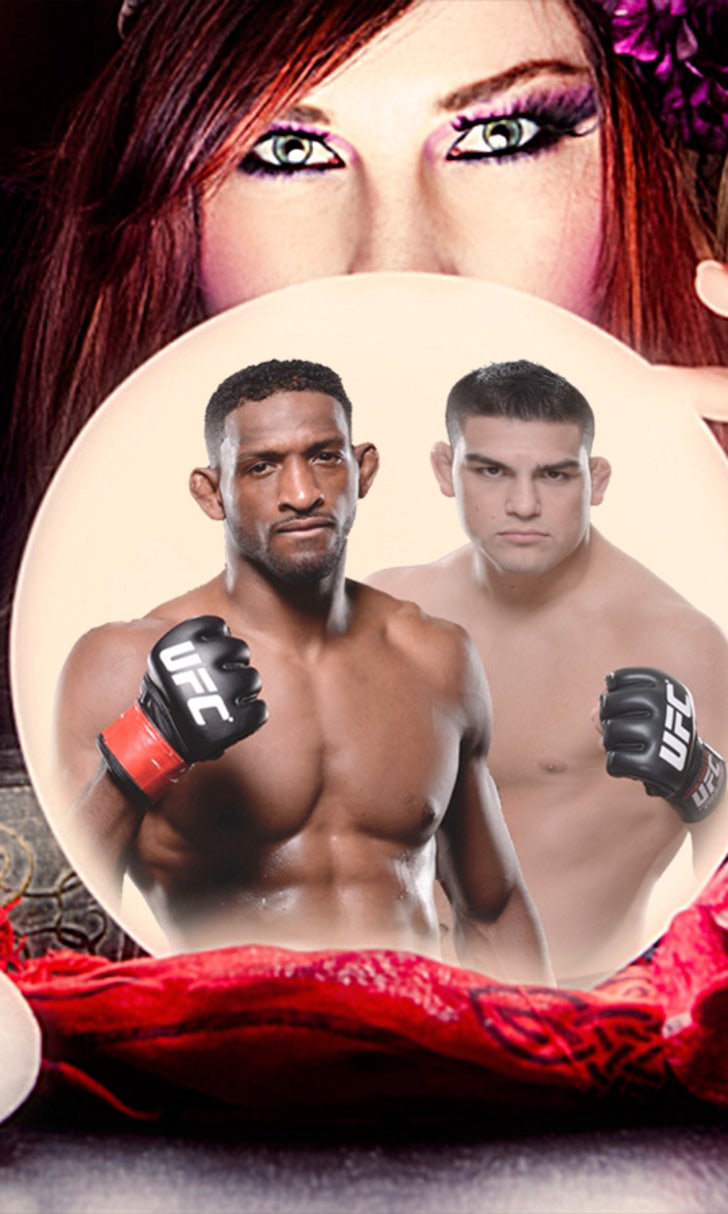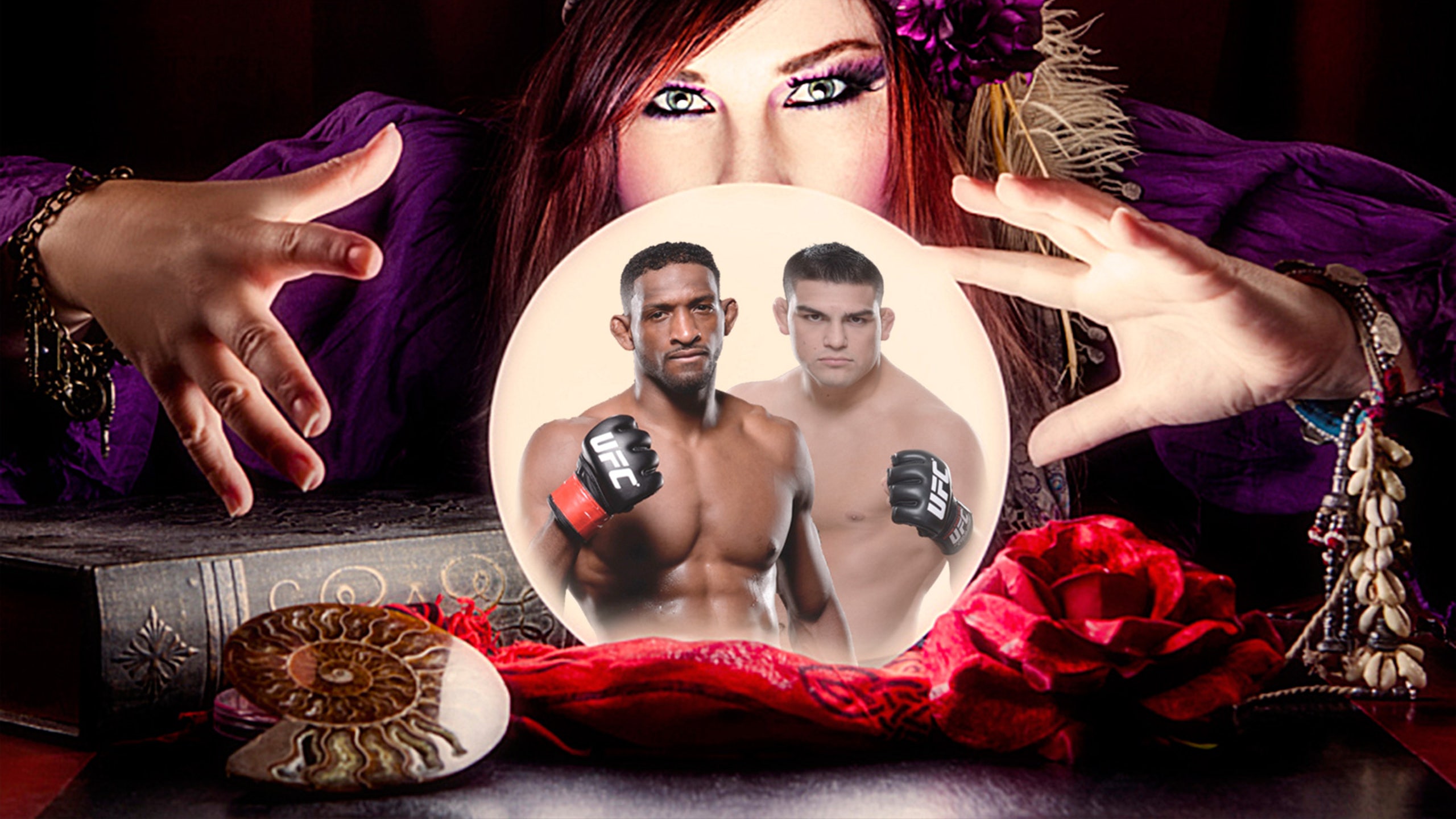 UFC Fight Night: Magny vs. Gastelum Crystal Ball Predictions
BY Elias Cepeda • November 20, 2015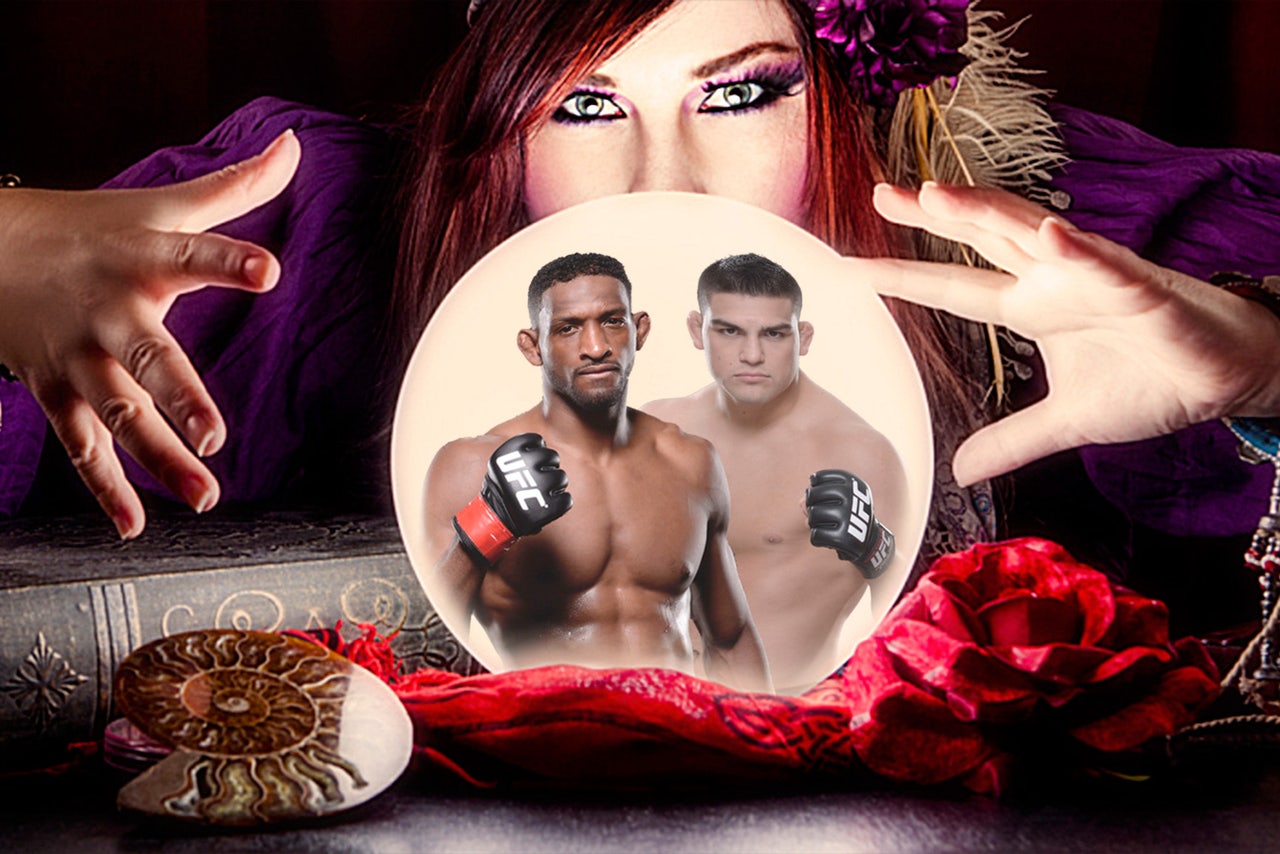 Saturday the UFC heads south of the border, once more, to put on an exciting event in Mexico. This time, the UFC's warriors will do battle in Monterrey.
In the main event, welterweight contenders Neil Magny and Kelvin Gastelum collide to see who will move up the rankings. Top featherweight Ricardo Lamas will also welcome former lightweight title contender Diego Sanchez to his weight class.
Below that, Olympic gold medalist Henry Cejudo will face the highest-ranked opponent of his career, when he takes on submission-specialist Jussier Formiga. Check out our analysis and predictions below, then stay with us all weekend for complete UFC Fight Night coverage!
Neil Magny (16-5) vs. Kelvin Gastelum (12-1)
There are few welterweights hotter in the UFC right now than Neil Magny. He's won eight out of his last nine bouts, with the only defeat coming to former world title challenger Demian Maia.
Magny is about as active as they come, also, seemingly staying in shape year-round. Still, he's taking on a tough young kid on very short notice, in Saturday's main event, and that could work against him.
A healthy Gastelum could be a handful for Magny. Gastelum has strong wrestling -- one of Magny's strengths -- and could potentially decide where this fight takes place.
Gastelum also has good punching power on the feet. However, if he can't put Magny on his back, Gastelum could very well find himself on the end of some straight punches in volume from his rangy opponent.
We like Gastelum's strength, and time to prepare. We like Magny's well-roundedness, and long reach.
Prediction: Gastelum by grinding decision
Ricardo Lamas (15-4) vs. Diego Sanchez (27-7)
Diego Sanchez is a tough guy to look good against. He's rigid on his feet, but throws hard, isn't afraid to get hit and keeps on coming.
On the ground, Sanchez is fantastic. Still, he's taken a lot of damage over the years, and now he's pairing that with big weight cuts to 145 pounds.
That's not a good combination.
Lamas is one of the best featherweights in the world. He'll need to be careful on the ground, even on top, if he takes Sanchez down.
But, Lamas should be able to grind out takedowns, and be a bit more crisp on the feet with his strikes.
Prediction: Lamas by third-round TKO
Jussier Formiga (18-3) vs. Henry Cejudo (9-0)
Formiga is a top-ranked flyweight contender for good reason. The Brazilian is on a win streak, and combines dangerous submission skills with good conditioning.
He is a very good test to see if Cejudo is ready for a title shot as Cejudo has not faced a submission threat like Formiga before.
If he can scores takedowns and stay dominant on top on the ground, Cejudo will show another dimension to his skills. If he can keep the feet standing when he wants and score with his improving boxing, as well, the Olympic gold-medalist wrestler should be able to out-point his opponent.
Prediction: Cejudo by decision
Erick Montano (6-3) vs. Enrique Marin (8-2)
Montano has the striking power edge and perhaps a slight advantage in terms of experience against quality opponents. Marin is a good submission fighter, however.
Prediction: Montano by decision
Horacio Gutierrez (2-1) vs. Enrique Barzola (11-2-1)
The Peruvian Barzola is a lot more experienced than the Mexican, by way of Chicago's South Side. However, Gutierrez has a big size advantage.
Prediction: Gutierrez by decision
Efrain Escudero (24-9) Vs. Leandro Silva (18-3-1-1)
Escudero is an excellent wrestler with a lot of experience. Silva is a dangerous Brazilian jiu-jitsu ground specialist.
Whoever gets the fight to the ground on their terms will probably win.
Prediction: Escudero by decision
---
---