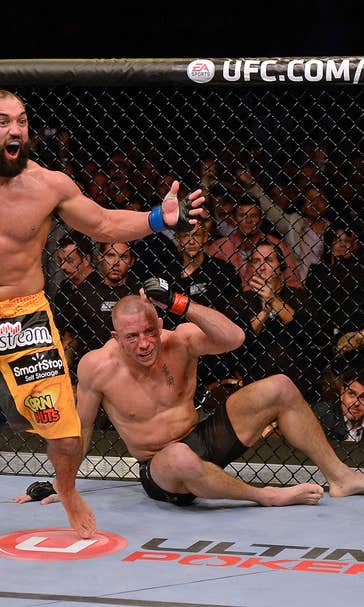 UFC champ Johny Hendricks dieting through Thanksgiving: 'I love food'
November 24, 2014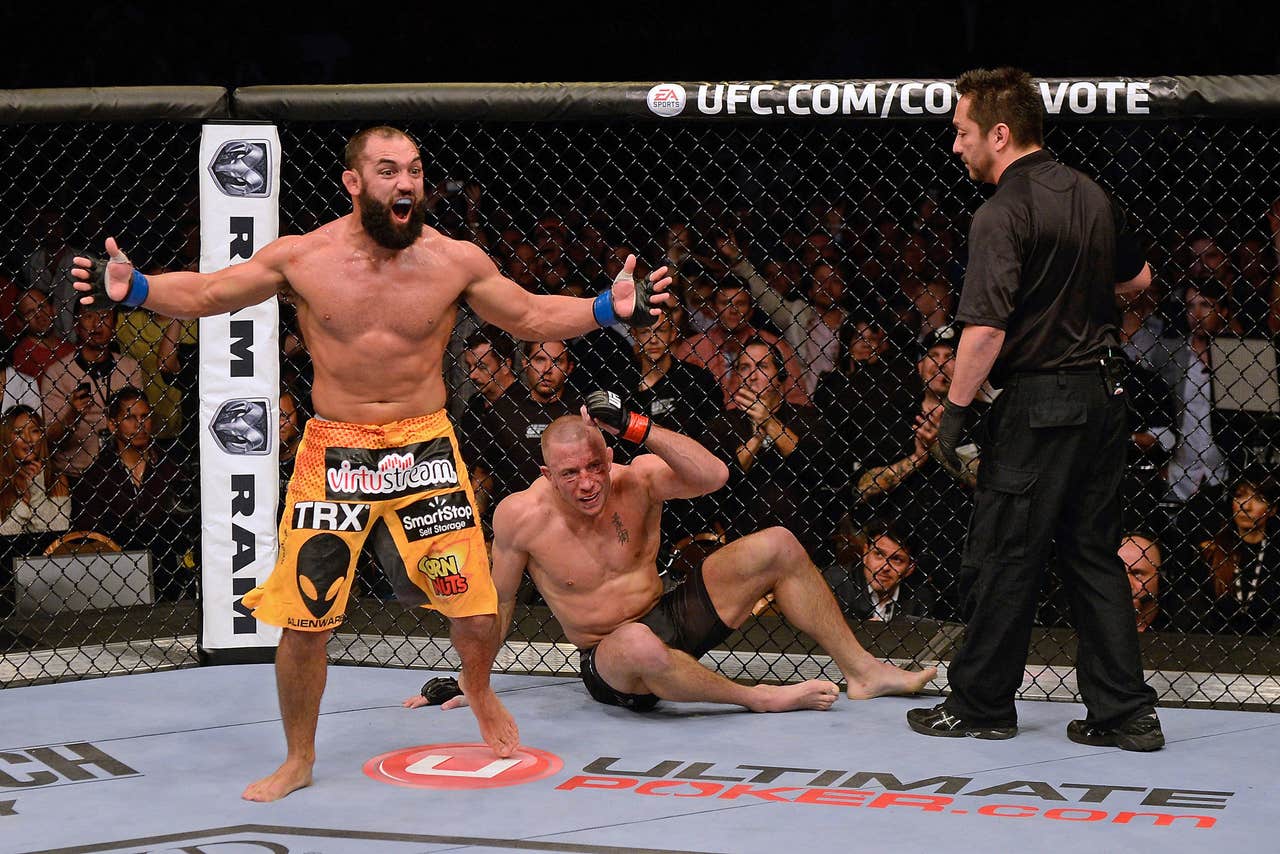 This week, tens of millions of Americans who are fortunate enough will sit around the dinner table and give thanks for a gigantic Thanksgiving meal, filled with all sorts of fattening, salty, and sugary goodies. Fighters like UFC welterweight champion Johny Hendricks who have bouts coming up the following week at UFC 181 will not be able to partake as fully as they'd like to, however.
Abstaining from favorite foods during the holiday season is no doubt particularly difficult for Hendricks, who loves food -€" particularly the not very good for him variety. The returning champ is at the tail-end of his typical two month dieting process to bring him down from well over 200 pounds to the welterweight class limit of 170 pounds by weigh-ins, Dec. 5.
Could you do without your turkey, stuffing, mashed potatoes and gravy this Thursday? Johny Hendricks, smack dab in the thick of what he says is a difficult dieting process for him leading up to his UFC title defense against Robbie Lawler Dec. 6, knows exactly which foods will be the hardest for him to go without this week.
"Two things," he tells Fox Sports, without having to think for even a moment.
"Braum's burgers and any type of pizza. My wife will not order pizza while I'm dieting, and if she does, she orders when I'm not at home and they have to throw out anything that is left over and light incense before I get home, so I don't have to smell it. Braum's burgers are a restaurant chain in Oklahoma, Texas, and I believe, Kansas. They are so good. They make their own fries and they only have restaurants a short drive away from where they make the food, fresh."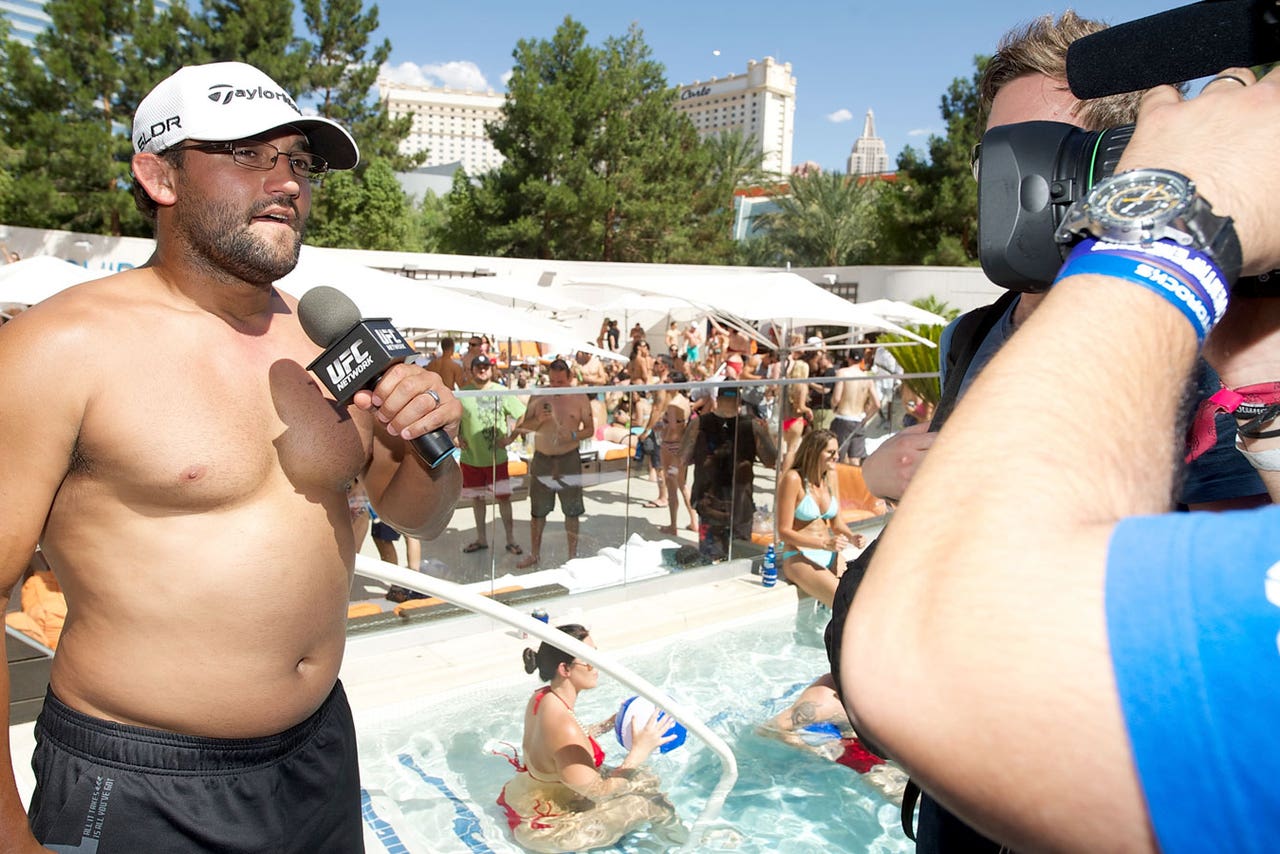 Johny Hendricks enjoys himself outside of the Octagon and is all busines inside it.

It's a well-documented fact that the 5'9 champion walks around in the "off-season" at a considerably higher weight than he probably should. In fact, a published photo of him at a pool party this year put into stark perspective just how out of shape the slugger can get when he doesn't have a fight on the horizon.
Hendricks makes no bones or excuses for his habits, and he admits that he may have to change them at some point. His honesty and every man approach to living when he looks super human in the Octagon, only makes Hendricks more relatable and beloved to his fans, however.
"I love food," Hendricks explains, when asked why he doesn't stay lighter all year round.
"I'm not going to beat around the bush. That might be why people like me more, I don't know. There's just something about a burger, a Sonic burger, a Braum's burger, or a large piece of pizza. I love the taste of it.
"Like I tell everybody, all the time -€" Yes, I have a career and I know I have to make weight, but I also want to live. I know you can live without eating too bad, though, and maybe that's something I'll do in the future. But for now, I pick and choose my time. There's just something about food. I love it. And I love easy food."
Hendricks does insist that his manner of cutting weight is still more gradual than many might assume. By fight night, he's been eating healthy for several months, and has his weight and energy where they need to be.
"I get on a strict diet eight to ten weeks before a fight, the Dolce Diet," he explains.
"That way I can lose body fat and the lose the weight the way I need to. That picture at the pool party screwed me over, though (laughs). Lot's of people were not happy with that picture (chuckles). Like I told everybody - that's me. Burgers, buns and a beer."
---
---