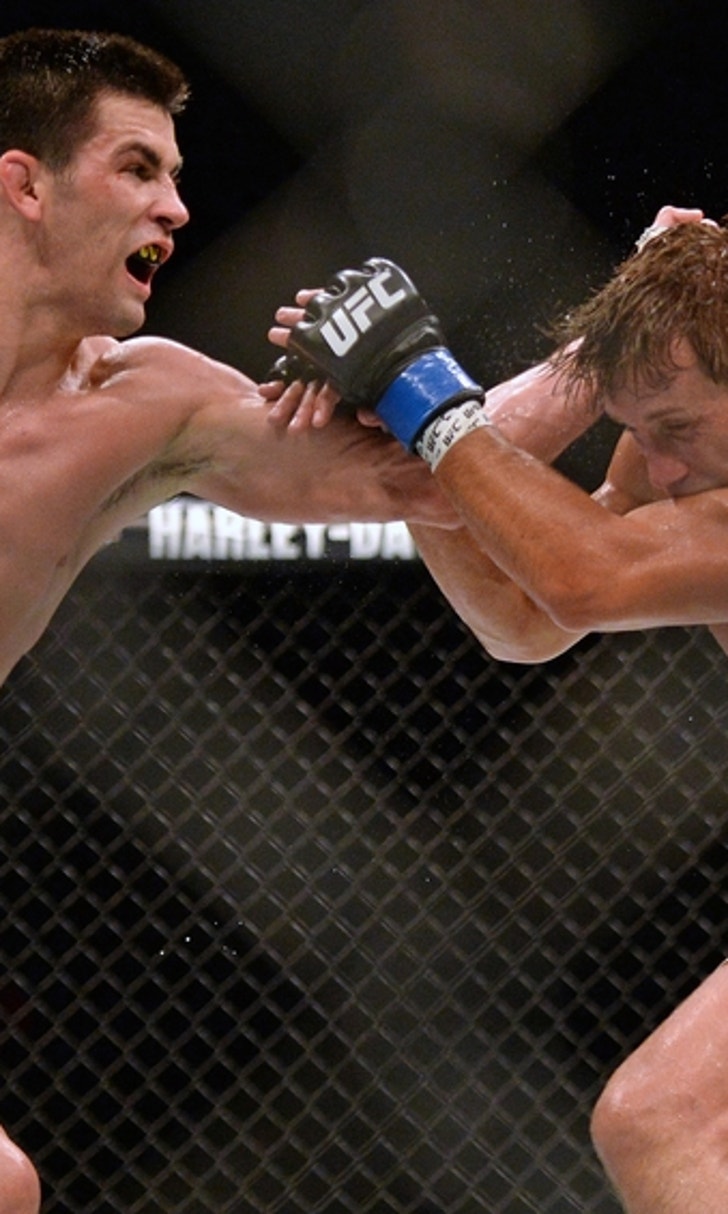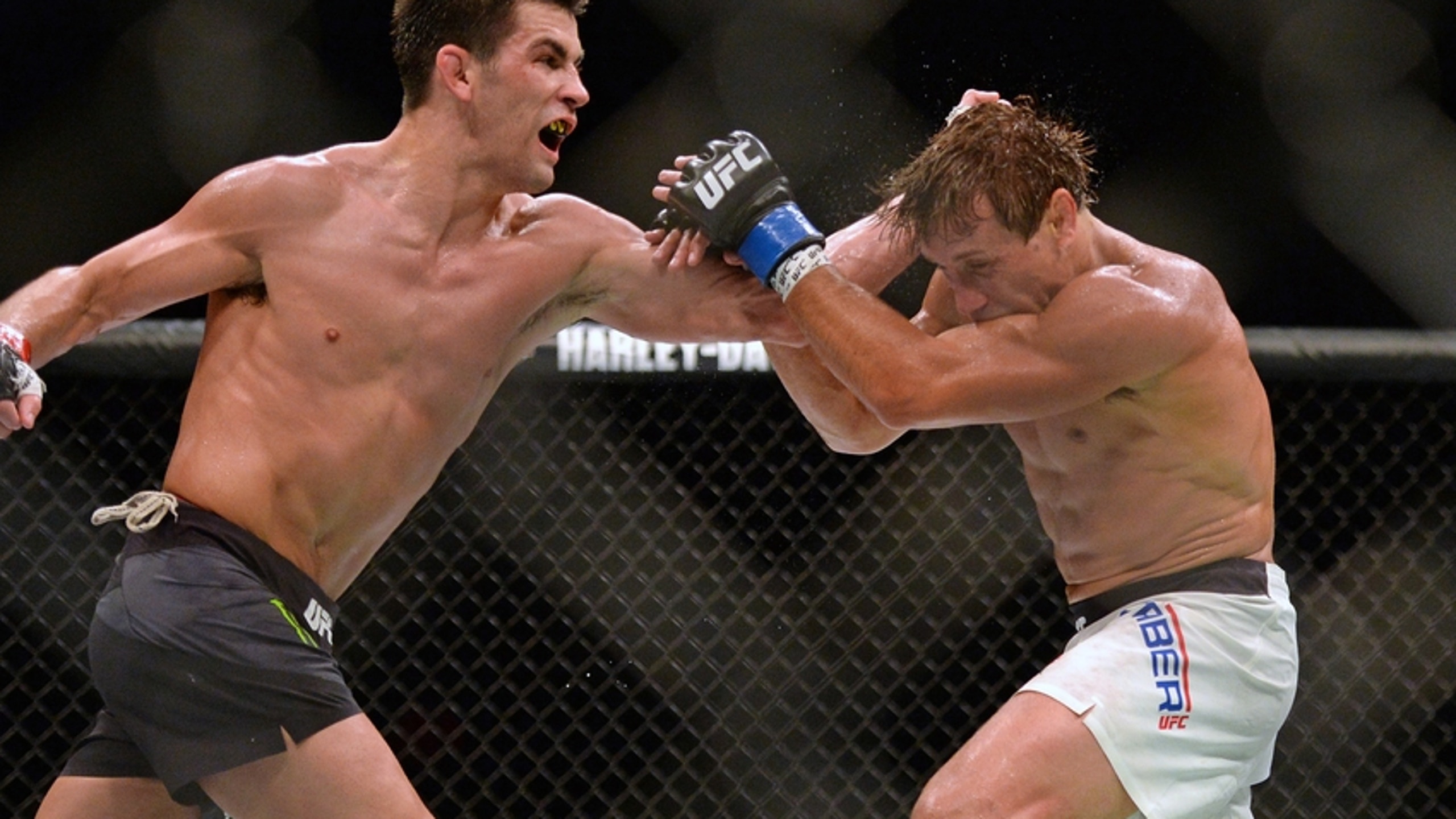 UFC Bantamweight in 2017: Dominick Cruz Taking All Challengers
BY Fansided and Heath Harshman/FanSided via Cage Pages • December 27, 2016
In his most active year since 2011, bantamweight champion Dominick Cruz proved the best 135-pound fighter in the world is back. How he fares at UFC 207 will dictate the type of 2017 the UFC's bantamweight division faces next year.
Injuries to major fighters throughout the UFC in 2016 is one of the major storylines of the year. Not included on that list of damaged top-talent: Dominick Cruz.
The bantamweight champion will be competing for the third time this year after having just three fights from 2011 to 2015, and he's proven any and all doubters wrong. Defeating TJ Dillashaw in January and Urijah Faber in June, Cruz is the top 135-pound fighter in the promotion.
At UFC 207 on December 30, Cody Garbrandt won't care about any of that. He likely doesn't care now, either. But when Cruz and Garbrandt go toe-to-toe in the Octagon, it'll be a battle of the tested, against the unproven. Cruz's record of victories includes top-tier fighters like Faber, Demetrious Johnson, and Takeya Mizugaki.
Garbrandt, who also earned a victory over Mizugaki this year, defeated two other fighters in 2016. Earning three wins from February to August, "No Love" has had a successful year, regardless of how his bout against Cruz goes. Fighting and talking his way to a title shot at age 25, Garbrandt is facing the biggest and toughest fight of his career.
Cruz is the current favorite according to Vegas, and the trash talk alone has us wanting to tune in. It's an interesting matchup of conflicting styles and attitudes that will lead to a headline-worthy clash at UFC 207. With a Cruz victory, the bantamweight division continues to look-up in the rankings at one of the best pound-for-pound fighters in the promotion.
More from Cage Pages
Should Garbrandt pull the upset, the 135-pound division suddenly looks a lot more wide-open. A rematch with Cruz in 2017 would be likely, and potential title bouts with the likes of Dillashaw or John Lineker are nothing to sneeze at.
The top-end of the bantamweight class is in good shape heading into next year, and the co-main event at UFC 207 is the perfect way to close out 2016.
Right before that fight, Dillashaw and Lineker will have the stage in what likely amounts to a number-one contender fight. Unless "Mighty Mouse" changes stances and goes for a rematch with Cruz, we're betting the winner of Dillashaw-Lineker will be facing the winner of Cruz-Garbrandt in the first bantamweight title fight of 2017.
Dillashaw has been positioning himself for a rematch with Cruz since his split-decision loss in January. He responded to the defeat in impressive fashion, avenging his 2013 loss to Raphael Assuncao with a unanimous decision victory at UFC 200.
The former champion has been one of the UFC's top fighters throughout the last three years, and back-to-back wins over top-five bantamweights will have Dillashaw at the front of the line for another title shot.
Want your voice heard? Join the Cage Pages team!
Standing in his way is Lineker. The Brazilian has won all four of his fights since returning to bantamweight in September of 2015, including three fights this year alone. Notching wins over Rob Font, Michael McDonald, and John Dodson from May to October of 2016, Lineker is at the top of his game.
Fighting at a more natural weight, Lineker's weight cutting issues were hoped to be a thing of the past in which he fought at 125-pounds. Yet, he missed weight for the second time in two years, and the first time at bantamweight, in his last bout in October. Weighing in at 136.5 pounds, Lineker defeated Dodson via split decision. On a card that's already seen two main card fights removed, the promotion will be focused on Lineker's discipline this December.
Outside of immediate title contention, Jimmie Rivera leads the rest of the contenders at 135-pounds. Going 4-0 since joining the UFC in 2015, and 2-0 in 2016, Rivera will begin next year with a fight against Bryan Caraway in January. Defeating Faber and Iuri Alcantara this year, Rivera is on track for a potential title-shot in 2017.
Caraway, who's won his last two fights, has fought once each of the last two years. In his last bout, he topped Aljamain Sterling via split-decision. Should Caraway defeat Rivera in January, another top-tier bantamweight contender would be waiting for the Northwest native.
Two more top-10 bantamweights are rumored to be fighting in January of next year. Assuncao and Sterling were slated for UFC Albany in December, but Sterling was pulled due to an injury. The talk is that the two will face-off at UFC on FOX 23 in Denver, and we're hoping the fight happens sooner rather than later.
Get the FanSided App
Both fighters are in need of a win, coming off of losses in their lone fights of 2016. With proven pasts, Assuncao and Sterling are a couple of victories away from finding themselves in the title conversation. With plenty on the line, the bout is an appealing way to start begin year in the bantamweight division.
The division welcomed more talent to the weight class this year in former-flyweight Dodson. He'll have plenty of potentially appealing matchups with the likes of Assuncao, Sterling, and more in 2017. Although he's coming off of a close loss to Lineker, Dodson looks comfortable at 135-pounds and packs the type of punch that climbs rankings in a hurry.
Plagued with injuries throughout 2014 and 2015, McDonald also fell to Lineker this year and is looking for a return to form. Getting back into the Octagon after a lengthy layoff is a victory in itself, and McDonald's talent isn't in question. He went 1-1 in 2016 and will need to string together a few wins to work his way back into contention in a top-heavy division.
Although top-heavy, there is depth at bantamweight as well. Recording the first defeat of his professional career in 2016, young Thomas Almeida is primed for a breakout year in 2017. Since joining the UFC in 2014, the 25-year-old Brazilian is 5-1. He bounced back from his loss, a first-round KO at the hands of Garbrandt in May, with a second-round TKO of Albert Morales in November. Needing a marquee victory, Almeida should get another opportunity against top-level competition next year.
A couple of 135-pound veterans also closed out 2016 with wins in Johnny Eduardo and Eddie Wineland. Both are well-known assets at bantamweight, and among the intriguing melange of youth and experience performing well throughout the division.
This year will be remembered as the return of Cruz to his rightful place atop the bantamweight division, and the final fights of Faber's career. But that could all change at UFC 207. A lot is on the line for the 135-pound weight class at the promotion's final event of the year, and each combination of results offers a variety of potential courses for the division to take in 2017.
---
---