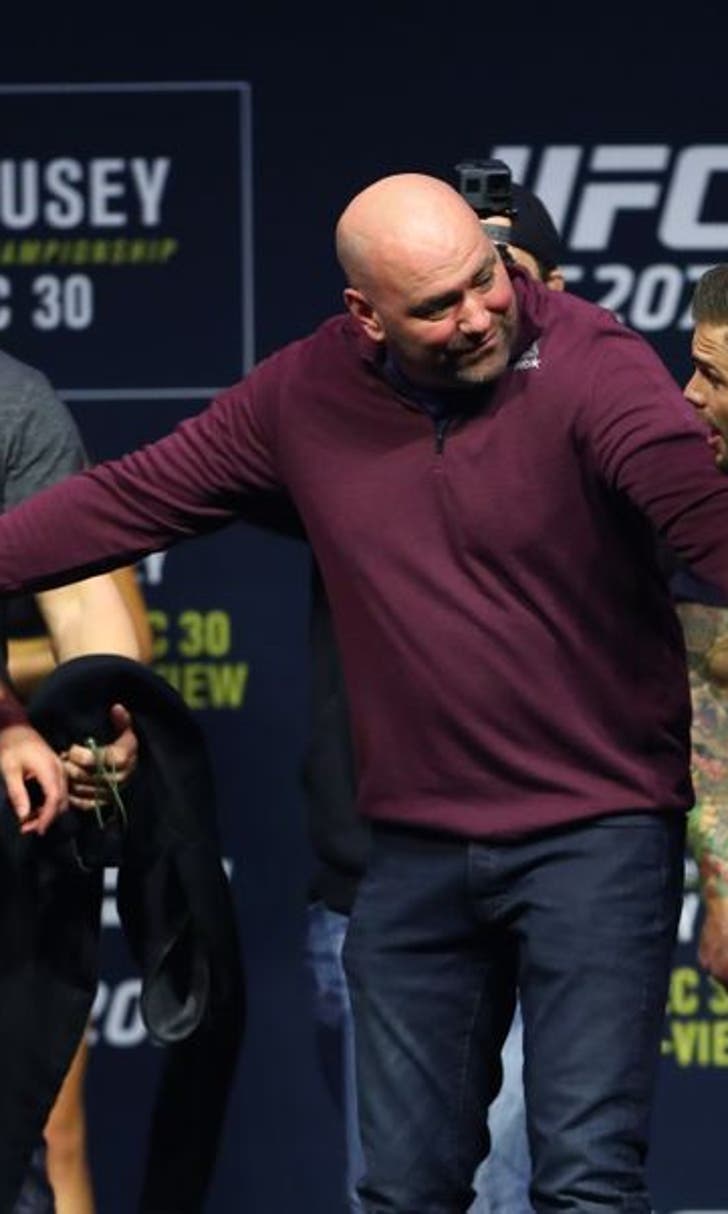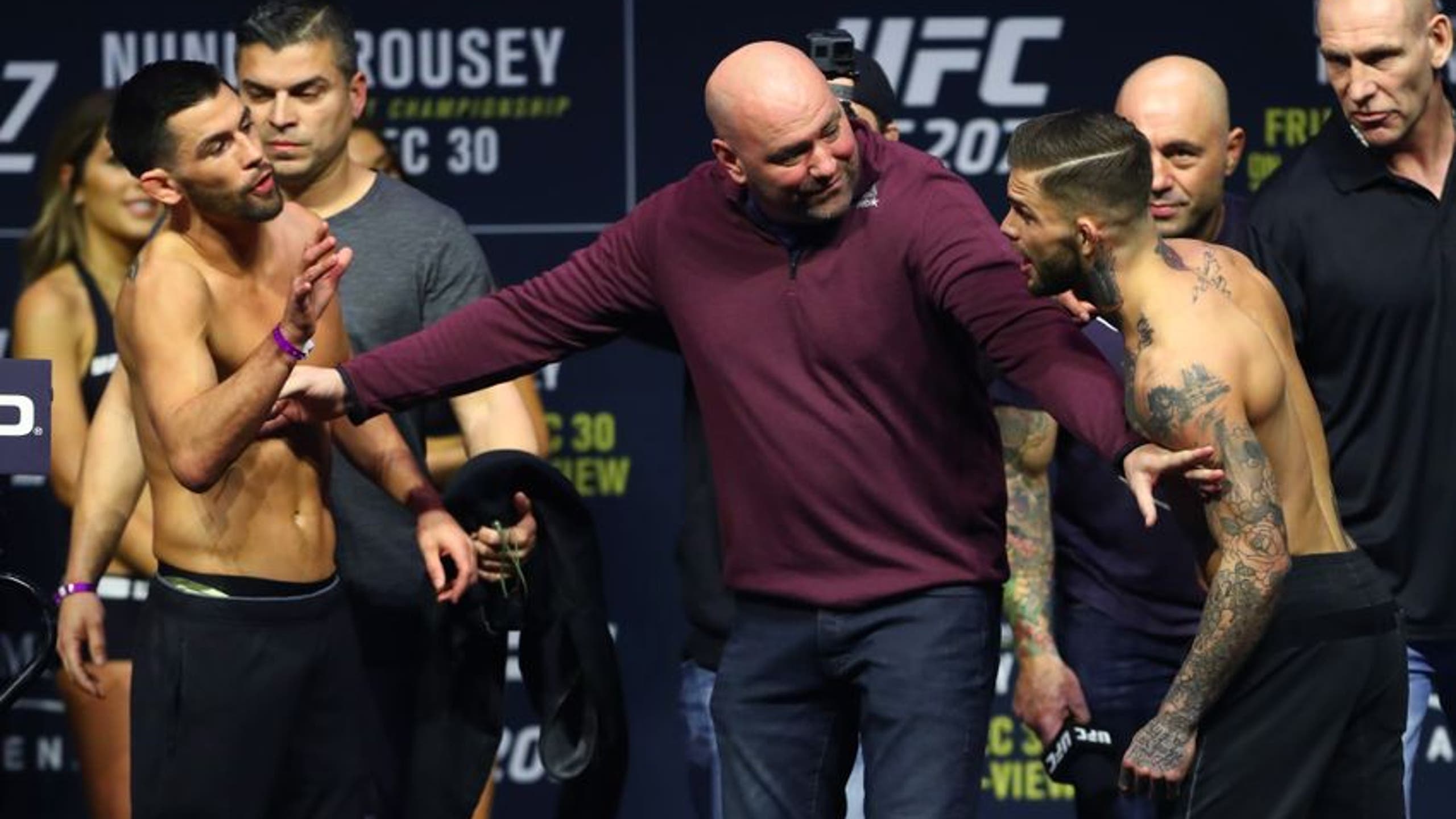 UFC 207: Pay-Per-View Main Card Staff Predictions
BY Fansided and Danny Doherty/FanSided via Cage Pages • December 30, 2016
UFC 207 ends the year with two titles on the line. Check out who the Cage Pages staff believes will take home gold.
UFC 207 is headlined by the return of Ronda Rousey to the cage, but the feud between co-main eventers Dominick Cruz and Cody Garbrandt has stolen the show thus far. After two main card bouts were scrapped, the Friday night event still remains a great one.
UFC Sacramento was an overall very friendly event for the staff. There were three writers with a perfect 4-0 sweep (Jake Krier, Dan Doherty, Jason Payne) first off. From there, eight writers slipped up on just one fight. Three writers split the card even. Lastly, two writers were only able to get one pick correct.
Here are the five fights that will be debated below:
Check out our final predictions of the year below, with the 19 writers sorted by 2016 winning percentage.
Want your voice heard? Join the Cage Pages team!
Cage Pages UFC 207 Predictions

Staff Writers
Borg vs. Smolka
Kim vs. Saffiedine
Lineker vs. Dillashaw
Cruz vs. Garbrandt
Nunes vs. Rousey
H. Davies
(32-11)
Nick S.
(35-14)
Jake Krier
(135-66)
G. Gonzalez
(53-26)
Heath H.
(6-3)
Eddie Law
(31-18)
G. Youngs
(31-18)
J. Kopanski
(107-65)
M. Williams
(107-65)
R. Wagner
(58-36) 
Sean Bio
(127-79) 
A. Mazziotti
(118-77)
Farzin V.
(120-77) 
Dan Doherty
(123-83)
Jason Payne
(38-26) 
P. Pande
(26-18)
M. Scrivener
(7-6) 
Dan Forkapa
(22-21)
J. Anderson
(0-0) 
Surprisingly, only one writer favored the red-hot John Lineker over former champion TJ Dillashaw. In the grappler vs. striker matchup between Dong Hyun Kim and Tarec Saffiedine, 16 writers favored the South Korean. "No Love" received very little love, as only two of the 19 writers chose him to upset the champion. Seven writers selected the overweight Ray Borg to defeat Louis Smolka. And lastly, the main event was the closest fight on the main card with 11 picks going to Ronda Rousey, and eight going to the current champion Amanda Nunes.
More from Cage Pages
This article originally appeared on
---
---