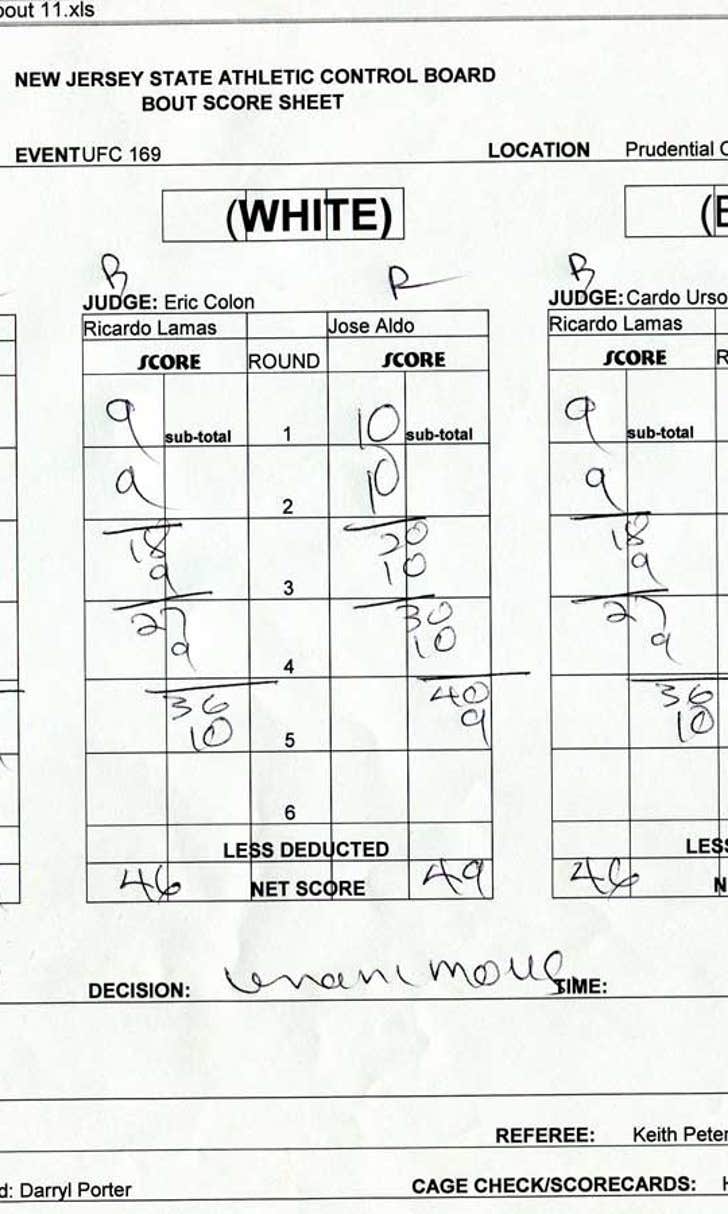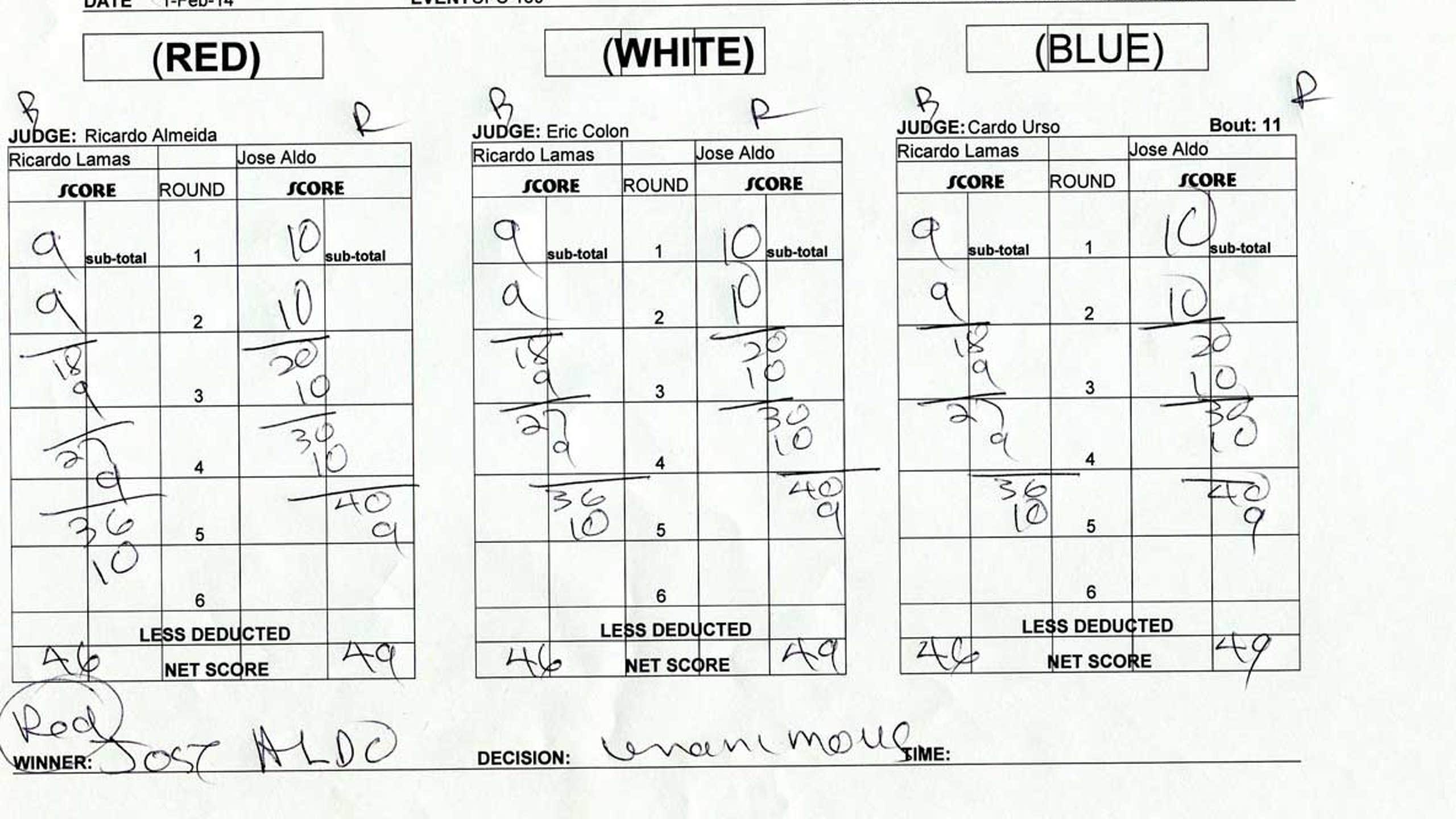 UFC 169 breaks the record for most decisions on one card in history
BY Damon Martin • February 2, 2014
UFC 169 featured two title fights with dominant incumbent champions both defending their belts as well as a former heavyweight title contender getting back on track after two recent losses.
Unfortunately, UFC 169 will also go down in history with a rather dubious honor – one that UFC president Dana White would rather not remember after Saturday night is over.
"We broke a record tonight that I'm not very proud of – the most decisions in UFC history," White revealed at the UFC 169 post fight press conference.  "That's not one you're going to hear me bragging about at press conferences."
The 12-bout fight card ended with 10 decisions, which surpassed UFC 161 and UFC on Fuel TV 7, which both had eight decisions on the card.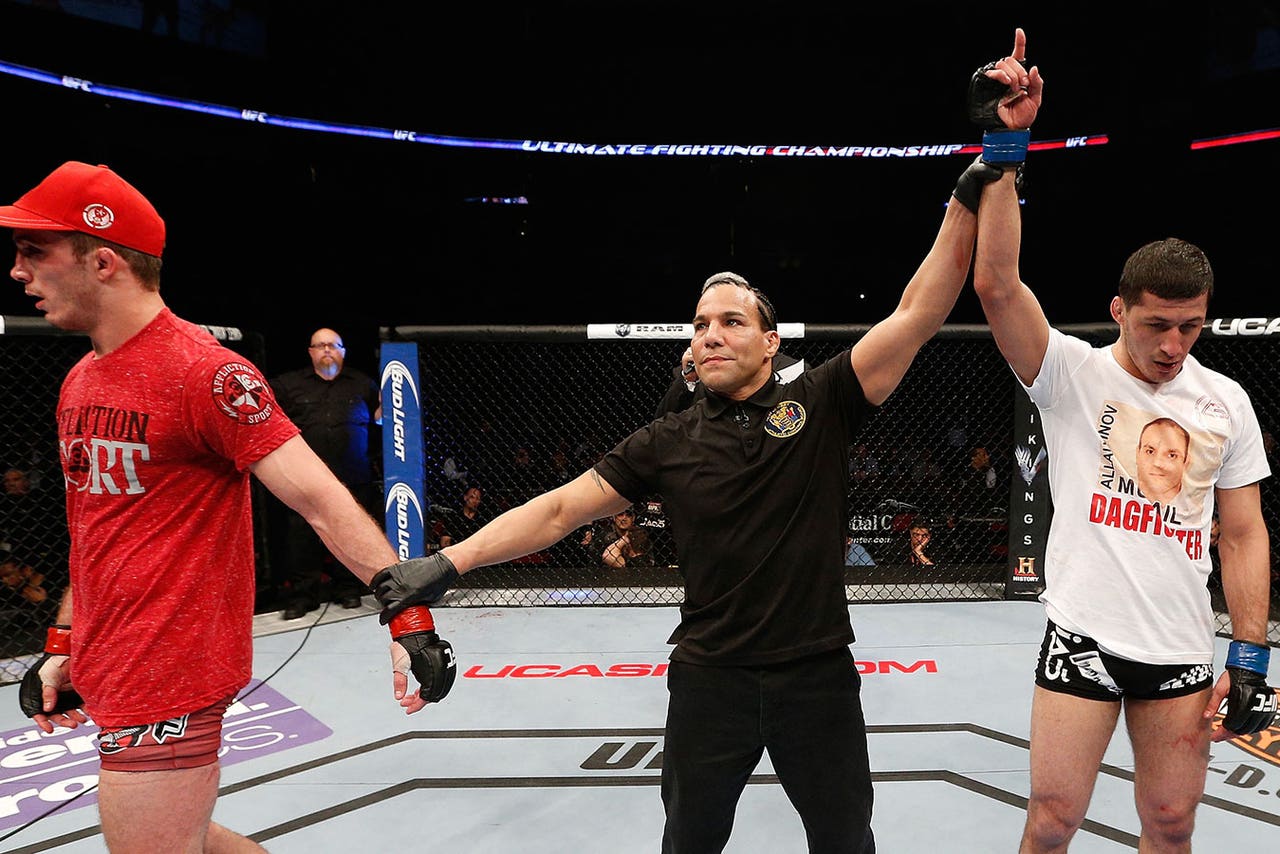 UFC 169 only had two finishes – the main event between Renan Barao and Urijah Faber, which resulted in a controversial ending.  White actually called the premature stoppage in the main event the 'cherry on top' of a somewhat forgettable evening and the other bout that didn't make it to the judges was the kick off fight to the main card between Abel Trujillo and Jamie Varner.
Luckily, that fight ended in a knockout, which ultimately earned Trujillo a whopping $125,000 bonus for both 'Fight of the Night' and 'Knockout of the Night' for his performance.  Varner also pocketed $75,000 for his part in the 'Fight of the Night'.
The UFC will hope for a few more finishes in their next card when they travel to Brazil on Feb 15 for the upcoming UFC Fight Night Show on FOX Sports 1 headlined by middleweights Lyoto Machida and Gegard Mousasi.  
---
---