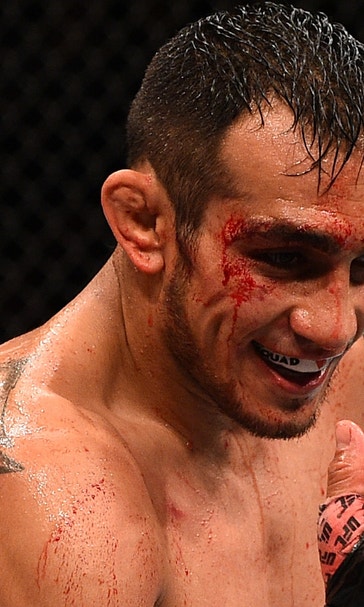 Tony Ferguson notices that Conor 'McNugget' and other lightweights don't ask to fight him
November 15, 2016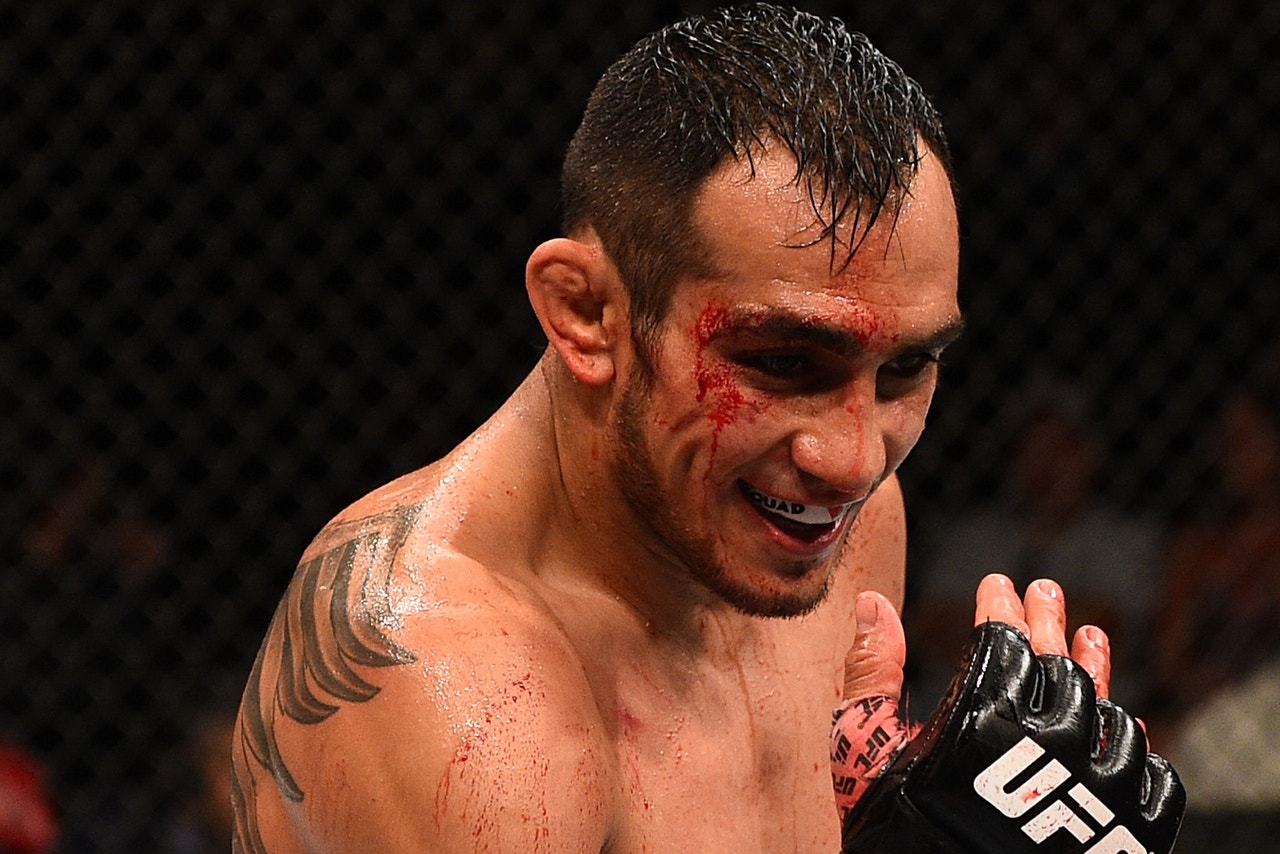 For the past couple of months, Tony Ferguson has been secluded in his training camp at Big Bear, California preparing for his upcoming fight against former lightweight champion Rafael dos Anjos at UFC Fight Night in Mexico City.
Despite the isolation from the rest of the world while he's been focused on the fight, Ferguson still keeps a close eye on what's happening in his own division.
More accurately, Ferguson notices how little his name is being mentioned by the other fighters in his division while he's currently riding an eight fight win streak with six finishes while steadily climbing the rankings at 155 pounds.
"You don't hear McNugget (Conor McGregor) saying my name. You don't hear (Eddie) Alvarez saying my name," Ferguson told the Fight Society podcast. "You try to have Khabib (Nurmagomedov) trying to surpass me and getting a fake belt from his country. This is what I'm about.
"I'm the real deal. RDA's No. 2, I'm No. 3 in the world and no (expletive), these guys don't want to fight me. I'm a scary mother (expletive) every time I'm inside that cage. You can't prepare for somebody like me."
While Ferguson has been training for a showdown with dos Anjos for several weeks, he's also heard every other lightweight ranked in the top 10 clamoring for a shot at the title.
He's seen the complaints being lodged that McGregor is getting a title shot without a single fight in the division and how he doesn't deserve to fight Eddie Alvarez at UFC 205.
"They sound like a bunch of whiny (expletive). Straight up," Ferguson said addressing his fellow lightweights. "Honestly. McNugget and Alvarez are over there, I hope they knock each other out. The only legit fighters that I really faced are Josh Thomson and Edson Barboza. They gave me the fight that I needed and I hope these top three can give me what I need. Cause I'm skill building. Each and every fight, I get better and better.
"These guys want to argue over the belt, their focus is gone. RDA's focus is on the belt, trying to get there, trying to get back to that spot. I'm over it. If I wanted that belt, I would have already had it. I would have talked my way there but I'm classy."
Ferguson has certainly addressed the title in the past and his desire to reign as champion, but those concerns are seemingly behind him after this most recent training camp.
Instead of sitting around agitated about not fighting for the belt, Ferguson prefers to prove he's the best in the world by mauling a former champion and that sends a much stronger message than anything he could say in an interview.
"If the title does come, it does. I'm not really worried about it. Those guys can keep fighting over it. I have a belt on right now. It fits perfectly," Ferguson said.
"The media and everybody 'title fight, title fight' — yeah, I'll get there. Everybody wants me to have that belt more than I do. I've never been one to follow what everybody else is doing."
As dominant as Ferguson has been over his past eight fights, he actually believes he's better than ever going into the fight this weekend against dos Anjos.  Ferguson is brimming with confidence and that's why he's not sweating his spot in the rankings or if a win over dos Anjos will earn him a title shot.
Ferguson knows he will get there one day but right now he's got more important issues to tend to.
"I found peace and that's a very dangerous thing for me for everybody else. When I'm at peace of mind, soul and body, I'm dangerous. Come Nov. 5 on FOX Sports 1, RDA's going to get it. No animosity towards the fella, but this is business. He's going to get finished."
"His focus is on the belt, mine is on him."
Hear from Ferguson and former middleweight champion Chris Weidman on the latest Fight Society podcast — listen or subscribe via iTunes or Soundcloud.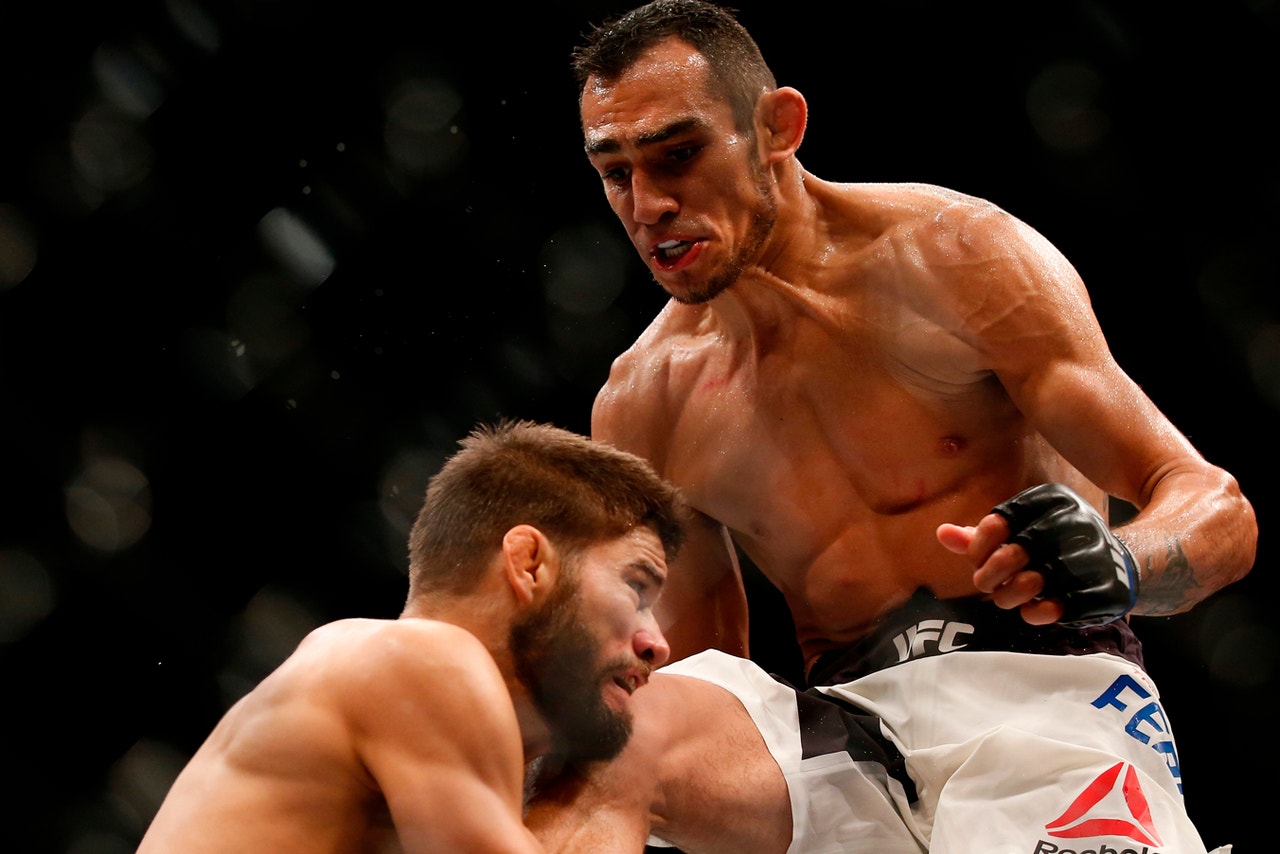 ---
---