Ultimate Fighting Championship
Ultimate Fighting Championship
TJ Dillashaw will send a statement to the UFC after he picks apart John Lineker
Published
Dec. 30, 2016 5:57 p.m. ET

TJ Dillashaw knows deep down inside that he should be fighting Dominick Cruz at UFC 207 instead of John Lineker.

As the former bantamweight champion, Dillashaw is still ranked No. 1 in the division after losing a very close, controversial decision to Cruz back in January. Since then, Dillashaw won a lopsided fight against another top five opponent in Raphael Assuncao at UFC 200.

Still, Dillashaw got shut out of the title hunt when the UFC opted to give the next shot to his former teammate Cody Garbrandt, who meets Cruz on Friday night in Las Vegas.

When the UFC then offered him Lineker as an alternative, Dillashaw didn't whine or moan about the matchup but instead quickly accepted the fight because he knew competing on the same card as Cruz and Garbrandt would give him a very unique opportunity.

Rather than ranting and raving about how he should be the No. 1 contender, Dillashaw will send the UFC a statement by beating Lineker in such one-sided fashion that there's no way they can ignore him any longer.

"It was easy to accept. I'm not going to sit on the sidelines, I'm not going to be a little (expletive) about this. I've got to make money, I've got to feed my family, this is my job, this is the only way I make my money," Dillashaw told FOX Sports. "It's not like I'm making millions of dollars where I can sit on the sideline and not afford to fight. I have to fight. It's the way I can feed myself and I'm training non-stop so what's the point of sitting on the sidelines, especially when I believe I'm still the best 135-pounder in the world. I'll beat anybody. Line them up and I'll keep beating them. I'll do my job.

"I think I'll make a statement by shutting him down."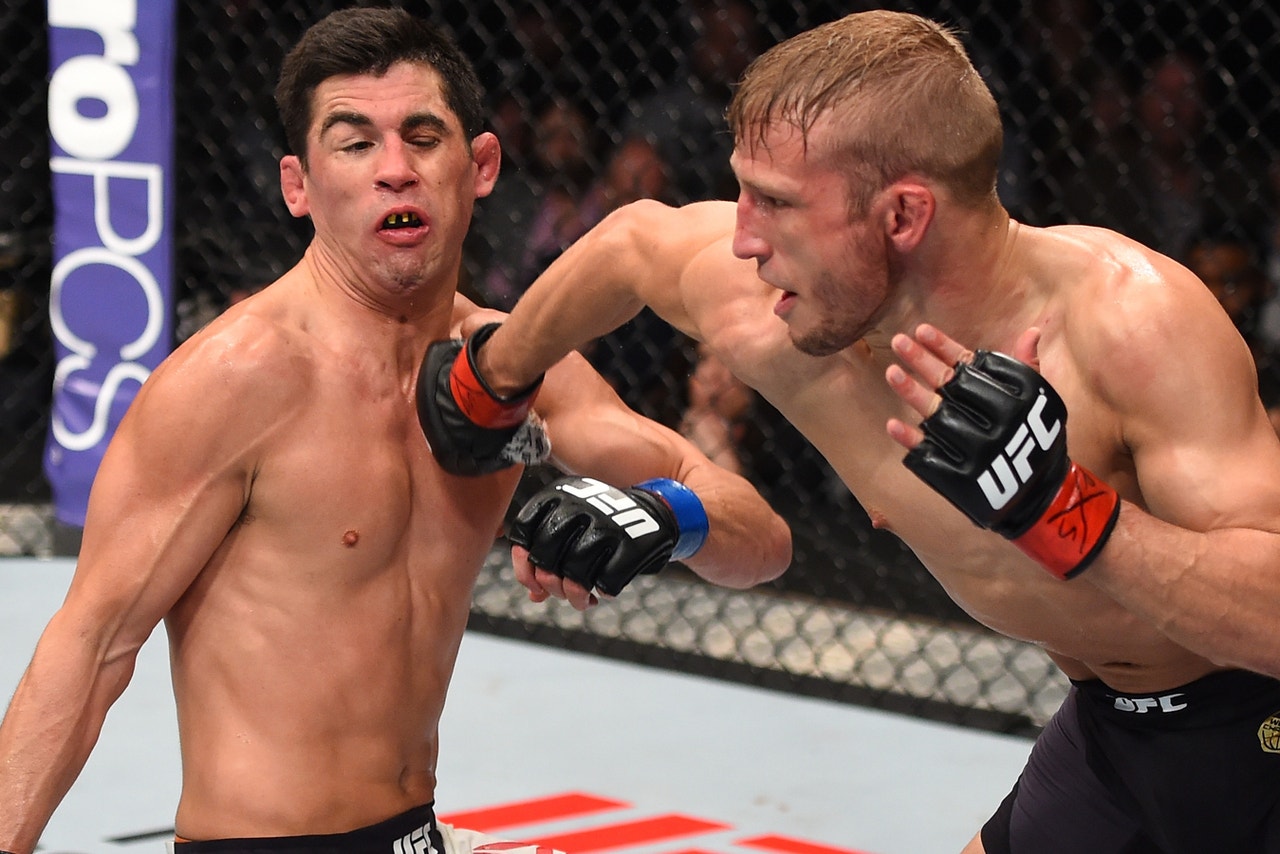 Lineker has been quite impressive since moving to 135 pounds while racking up a perfect 4-0 record with one submission and one knockout while rapidly rising up the ranks in the bantamweight division.

Despite those accolades, Dillashaw just doesn't see Lineker as much of a threat.

"There's a lot more ways to beat John Lineker than there ever will be to beat me. John Lineker's got a lot of holes in his game. Everyone's got a shot but he's not beating me," Dillashaw said. "Obviously, I've got the utmost confidence. I'm not underestimating John Lineker. He comes forward, he throws bombs but really he's not that accurate. If you watch his fights you have to stand in front of him and brawl with him for him to catch you. It's not like he's starching people with one punch. He's letting people stand in front of him and intimidating them by continuing to come forward. But the guys that beat him are the ones that are smart and that have a full well-rounded MMA game.

"John Lineker, he's slow for the weight class, he's a little guy and he throws nothing but haymakers and he fights like Wanderlei Silva. I don't think he's ever thrown a straight punch in his life. There's a lot of stuff that I'm going to be able to do and there's only one thing that I've got to be worried about. He's a tough kid. He can take it and keep coming forward but I think that's his downfall."

There's no way to exactly predict how a fight is going to play out, but Dillashaw just doesn't look at Linker as the kind of opponent that will give him much trouble.

"I do not see it being close at all," Dillashaw said. "I see myself being too much of an athlete for him and too well rounded for him. I'm way too fast, I'm way too precise and I'm going to piece him apart. I'm going make him miss, he's going to swing hard and he's going to get pieced up.

"I'm too fast, I'm too good."

As far as the title fight that will happen just minutes after Dillashaw leaves the Octagon, he promises that his performance will speak volumes to Cruz and Garbrandt.

"I'm the champion. No. 1 contender, whatever bull (expletive) you want to say. I'm the champion and I'm going to prove that by fighting the best guys. Dominick Cruz knows it, the UFC knows it, the UFC admits it to my face that I won that fight but they don't want to give me the rematch, I don't know why. So yeah I'm going to make a statement," Dillashaw said.

"It's kind of awesome I get to fight the same night as them because I get to speak my mind after I win Dec. 30 and plead my case for my belt."


---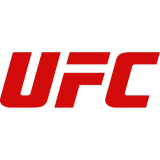 Get more from Ultimate Fighting Championship
Follow your favorites to get information about games, news and more
---