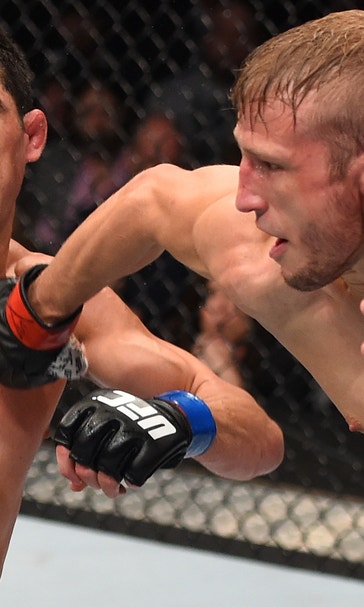 TJ Dillashaw offers Dominick Cruz $100K bet for title fight rematch
November 15, 2016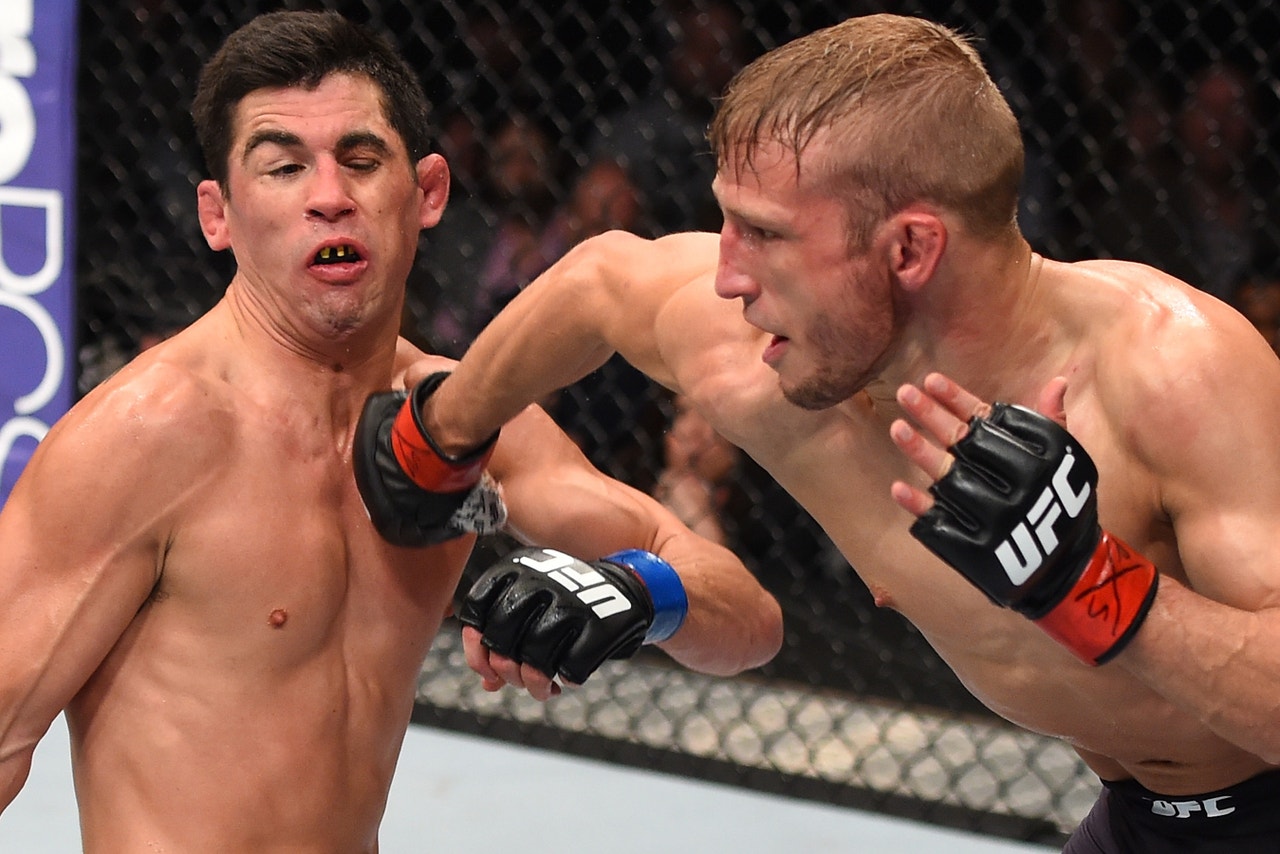 TJ Dillashaw wants another shot at Dominick Cruz and he's willing to put his money where his mouth is.
The former champion has been stewing about his split decision loss to Cruz ever since the judges' scorecards were read back in January and he left the Octagon without the 135 pound title.
Dillashaw though he would get an immediate rematch with Cruz, but instead his former teammate Urijah Faber got the shot while he went onto trounce Raphael Assuncao at UFC 200 instead. Meanwhile, Cruz defeated Faber in a route back at UFC 199.
Now with rumors swirling about Cruz fighting knockout artist Cody Garbrandt at UFC 207 in December, Dillashaw is upping the stakes and offering the current bantamweight champion a wager to entice him into a rematch.
"It's time to put your money where your mouth is, tired of all the drama no more campaigning or talking (expletive) to get this title fight rematch. I'm willing to bet 100k that I beat you in a rematch, you win I fight for free you lose you match my bet," Dillashaw wrote on Instagram. "Time to put up or shut up!
"I believe I'm the better fighter and just want to prove it. Where you at — don't be scared homie. This is as real as it gets! You talking about money fights, look no more here it is! I obviously believe in myself do you?"
Dillashaw has been gunning for Cruz for months but the possibility that Garbrandt might leap frog him into title contention has the former champion going all out for a chance at the rematch.
Dillashaw is currently ranked No. 1 in the world just behind Cruz as champion but his former teammate Garbrandt appears to be the next candidate in line to get a title shot later this year.
Once Garbrandt got wind of Dillashaw's offer, he fired back while also tossing out an accusation that his former teammate hasn't been the same since the UFC partnered with USADA (United States Anti-Doping Agency) on extensive drug testing for all the athletes. For his part, Dillashaw has never tested positive for any banned substances in his UFC career.
The UFC still hasn't confirmed or commented on who will get the next bantamweight title shot so until that announcement is made, Dillashaw is going to push for another chance at Cruz until the promotion tells him otherwise.
---
---