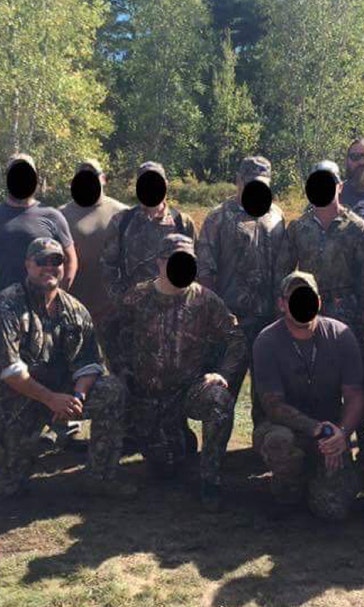 Titan Fighting COO details latest excursion to benefit veterans
November 15, 2016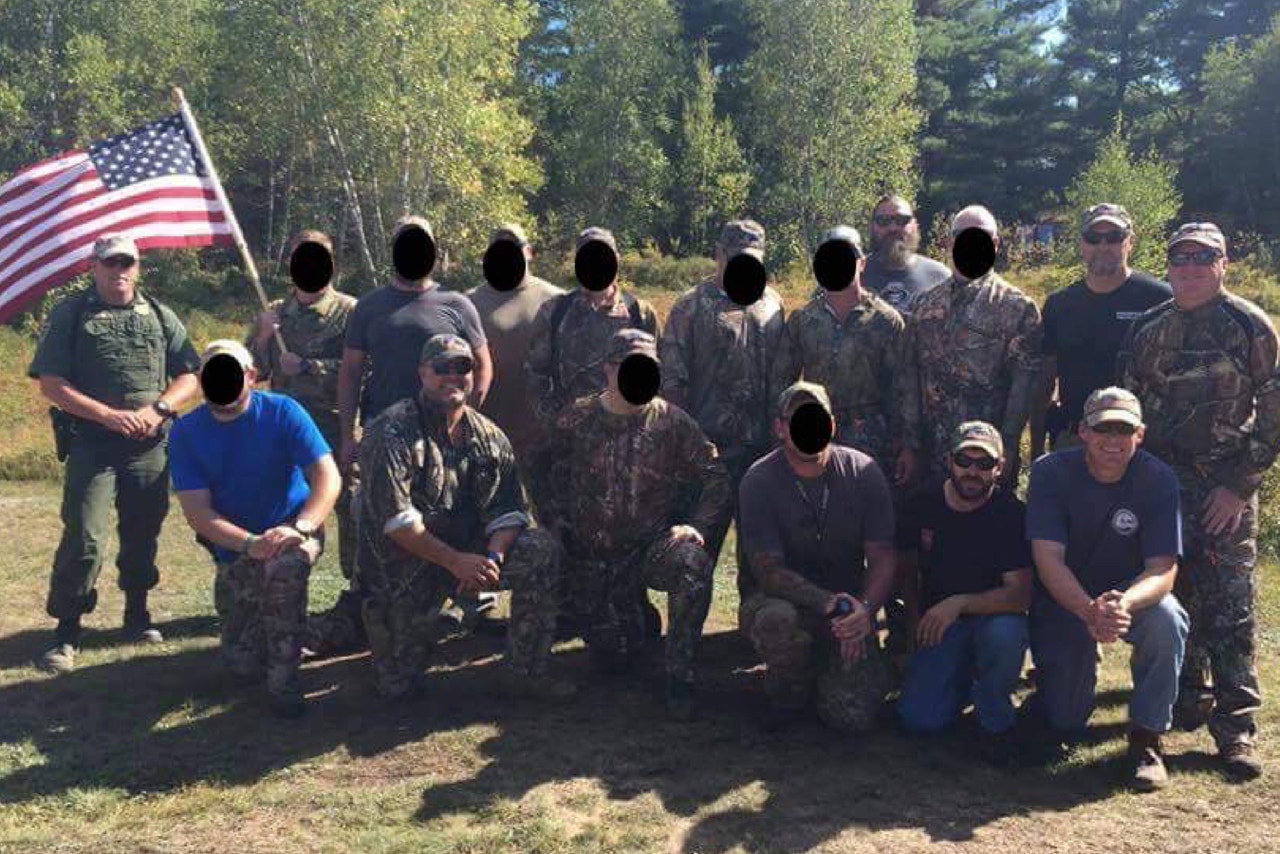 Long before Titan Fighting Championships COO Lex McMahon was working behind the scenes at one of the top regional promotions in the world, he was a proud member of the U.S. military and that's a job that he'll never actually leave behind.
That's why McMahon has spent so much of his spare time in recent years working with veterans and military personnel from all over the world.
Over the past few years, McMahon has helped to arrange trips to the Middle East for fighters to visit for the troops or his most recent excursion where he teamed up with a veteran charity to go on a hunt with soldiers who come from a special operations background.
"It's a personal passion of mine and a focus from an organizational standpoint for Titan to support the men and women that serve our nation in the military and the veterans, who have done that already," McMahon told FOX Sports. "Titan has two organizations who we  spend a lot of time supporting. One of those is AHero and the other one is SOWW (Special Operations Wounded Warriors) charity.
"The focus of what SOWW does and their special niche are the soldiers in the special operations community. We're talking about Navy SEALS, Green Berets, Rangers, Air Force para-rescue, and other elite members of the military."
The above photo was taken with McMahon and the group of veterans he worked with on the most recent outing where he took a group of soldiers to Maine to go bear hunting. Most of the faces are blacked out because most special operative soldiers have to remain anonymous for any number of reasons.
That's part of what made this trip so special according to McMahon, because for many of this soldiers being around other veterans who had experienced the same things during engagements, missions and war helped them open up in many of the peer-to-peer sessions that are encouraged on trips like these.
"These are the men that have been at the very tip of the spear for 15 years fighting the war on terrorism. Almost all of them have over 10 deployments in combat situations," McMahon revealed.
"The guys have Purple Hearts or have all been exposed to a lot. It's hard for guys like that who have been on these secretive and challenging missions to open up."
McMahon said one former Army Ranger on the trip was transitioning out of the military and struggling to understand what his life would be like outside of the armed forces. Other veterans on trips like these are dealing with serious bouts of post traumatic stress disorder or injuries that forced them out of the service and left them alone and unsure of what would come next.
McMahon says these trips are crucial in helping the soldiers to talk about what they've faced on the battlefield or what they are about to face after military life comes to an end.
"We got all these guys together, we stayed in a big lodge and we were able to bond and they are really able to decompress because they're around their peers," McMahon said. "A lot of them have just gotten out. Some of them have been in for 20 years. Many of them have been through so many deployments so it helps to be around people like them.
"If you've never done it, you can't really relate to it. You can be empathetic and appreciative, but you can't really understand it. In this environment, guys open right up, talk about the missions they've been on, the consequences of those missions and it really became therapeutic."
McMahon even had ReyRey Championship belts — the same people who make titles for Titan FC — create a custom SOWW championship belt  that was auctioned off to charity for $5,000 that went directly back into programs just like this.
McMahon has engaged in numerous trips just like this and it's something he hopes to do for years to come. The mixed martial arts community has always been ultra supportive of the military and veterans and he hopes to spur even more support by raising awareness to show the restorative effect something as simple as a hunting trip can have on soldiers coming home from active duty.
"It's one of the reasons why Titan is involved with organizations like these and why more people need to know about them so that they support them," McMahon said. "The veteran community also needs to know that there are organizations out there to help you.
"It's making a difference."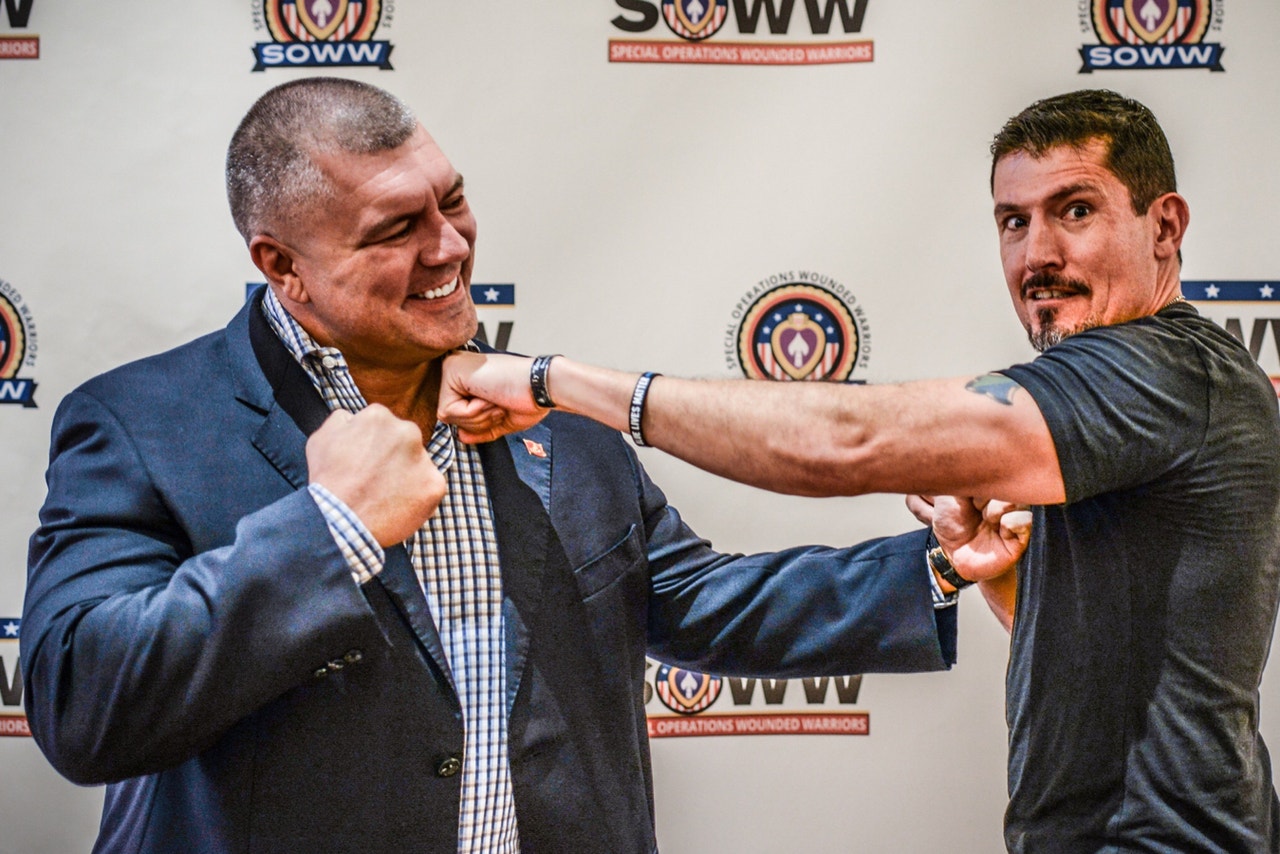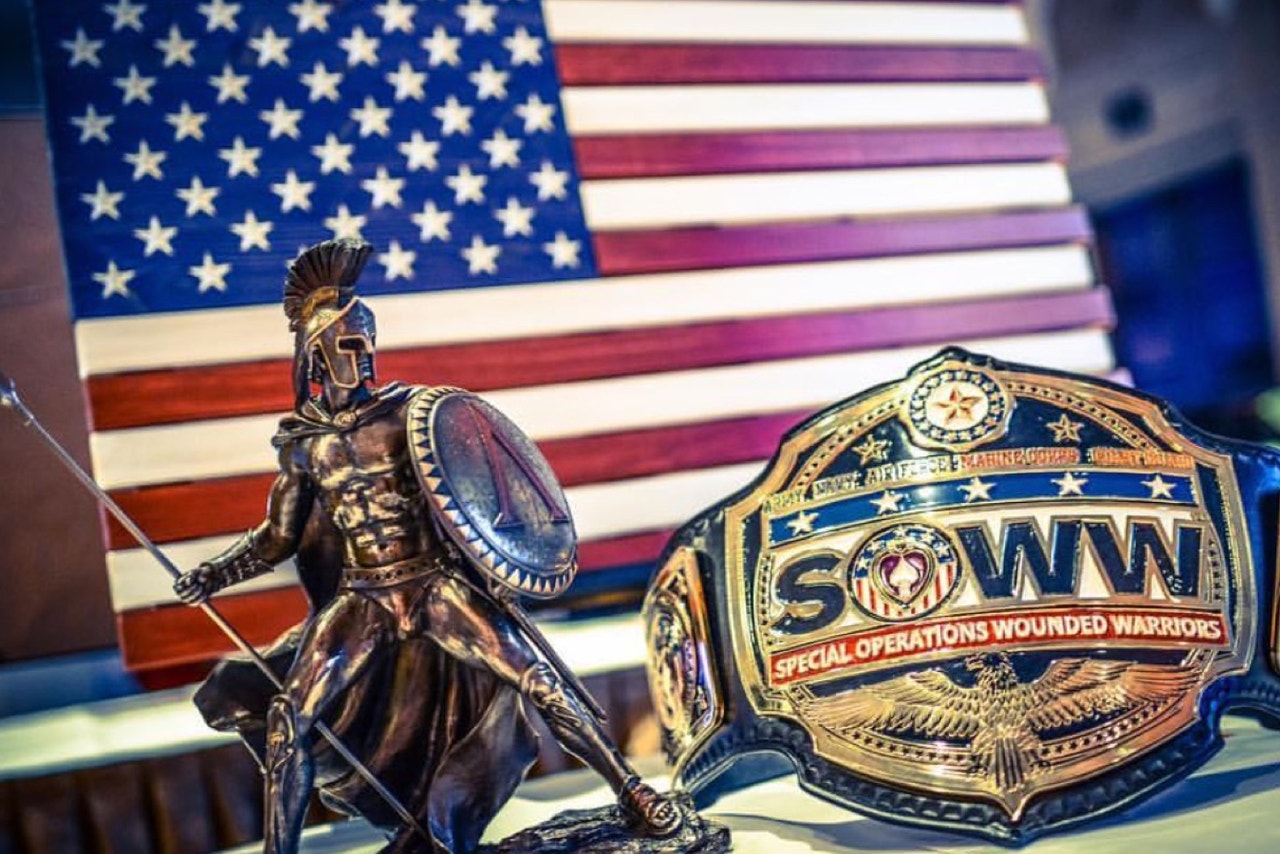 ---
---