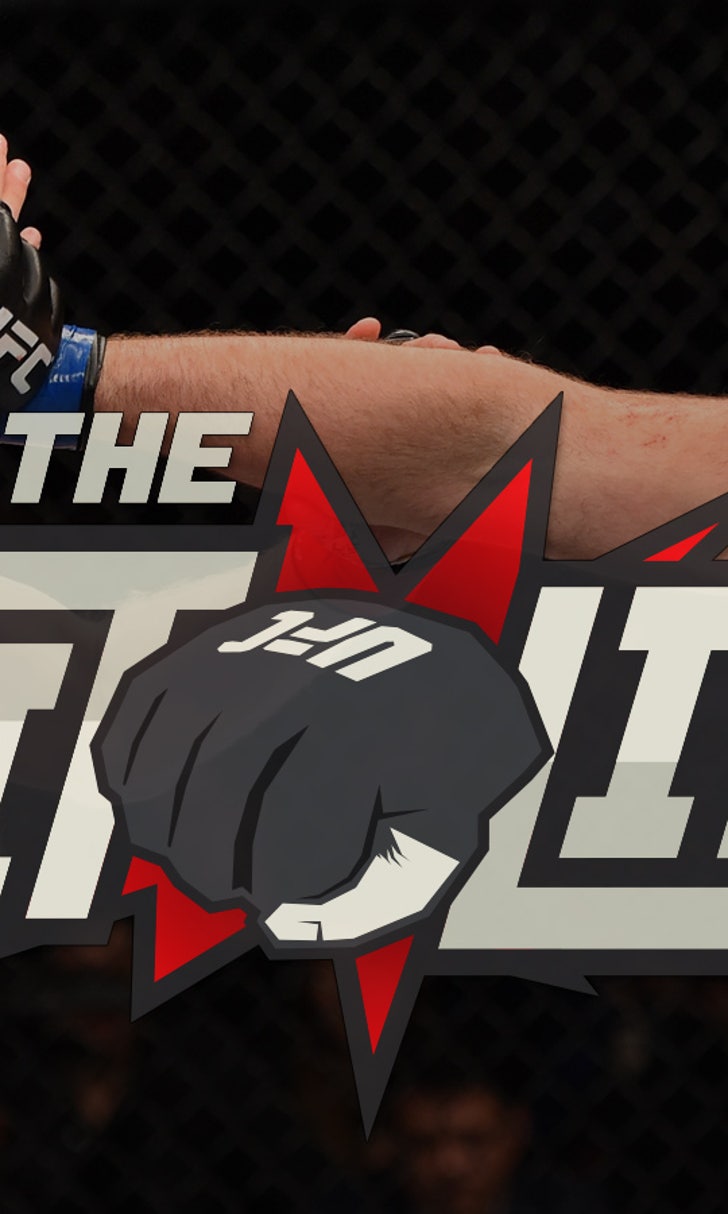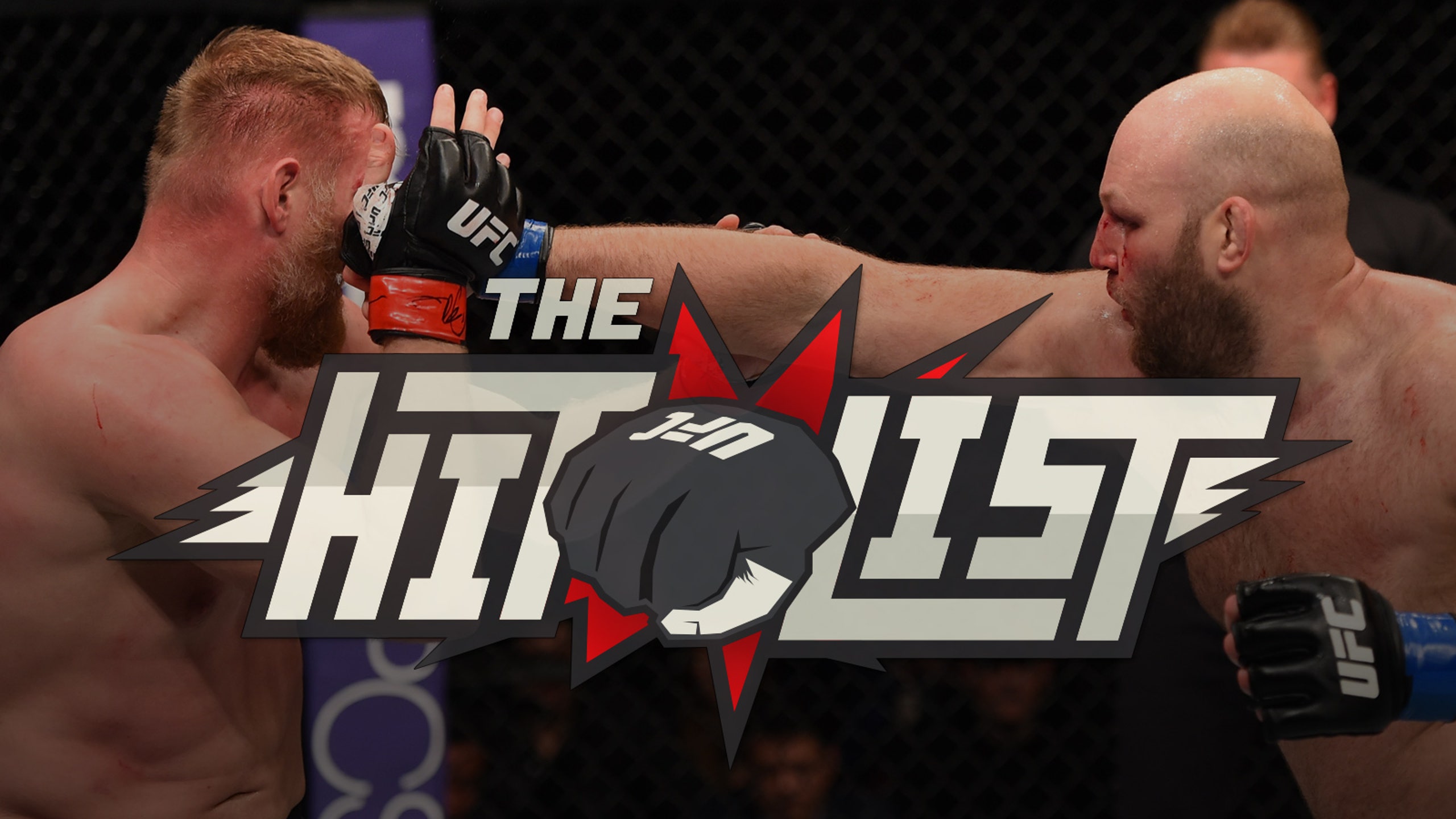 The Hitlist: The 5 top moments of UFC on FOX
BY Elias Cepeda • January 31, 2016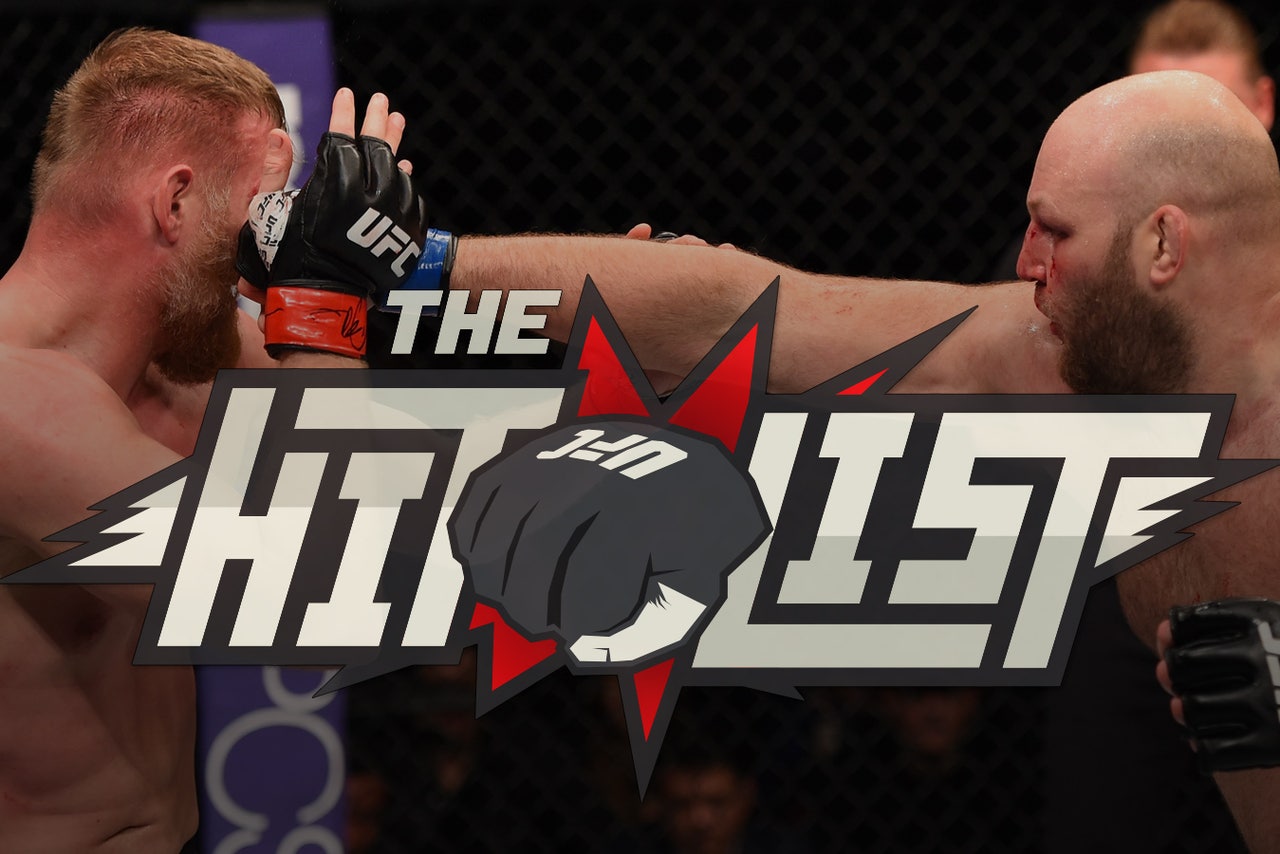 Saturday's free UFC on FOX card in Newark, New Jersey provided a lot of action and surprises. From shocking submissions to underdogs proving the world wrong and more, below are our five favorite moments from the big event.
Ben Rothwell's submission
When I spoke to him before his fight with Josh Barnett on Saturday, Ben Rothwell spent a lot of time praising his coach Luiz Claudio. Rothwell praised the Brazilian jiu-jitsu black belt not just for his technical help but his emotional support.
"He has made me into a much more well-rounded fighter," Big Ben told me of Claudio.
I guess he has. In Saturday's co-main event Rothwell scored his second-straight front choke win in a row.
When he submitted Matt Mitrione in June with a guillotine choke, we were wowed. When the Wisconsin heavyweight forced Josh Barnett to quit in Newark, however, we were astounded.
Josh Barnett has fought for nearly 20 years in his championship MMA career and Rothwell is the first man to make him tap out to a submission hold. In fact, Barnett is one of the most skilled submission grapplers in heavyweight history.
Rothwell's guillotine game is officially a big deal. Shoot for takedowns against Ben at your own peril, heavyweights.
The veteran is more dangerous than ever and everyone should now believe him when he says he's coming for the UFC title. Rothwell has now won four straight, all by finish, as he proves everyone outside his team, including myself, wrong.
Heading into the Barnett fight, I predicted that if the fight got into the clinch or grappling exchanges, Barnett would have the advantage. How wrong I was.
And, how sweet it must be for Rothwell to be able to shock people with his progress in each and every fight.
Barberena's submission
Bryan Barberena took on budding star Sage Northcutt on short notice, Saturday, and looked like the rookie's complete opposite in every way. Barberena came in scraggly, soft, bearded and experienced, in contrast to Northcutt's clean-cut, shiny, untested action figure pose.
Northcutt is good at blasting through opponents and he certainly tried against Barberena -- connecting with big straight cross punches that could have knocked out a mule. As veterans often do, however, Barberena stuck around and then managed to take the fight to an area where he was more comfortable than his opponent.
Once on top on the ground, Barberena dominated Northcutt with pressure, guard-passing attempts and, ultimately, an unorthodox choke which involved him switching his hips and pressing his shoulder into the kid's neck. He was brought in as a mere foil for a poster boy to smash, but Bryan Barberena had his own plans and made a big mark on network television instead.
Afterwards, the UFC commentators remarked with smirks that he was fired-up. Well, yeah.
Randy Brown's debut
Two years ago, welterweight Randy Brown was a 4-2 amateur about to make his pro debut on the regional circuit. Now, he's an undefeated professional with a UFC win.
The reality show discovery made his promotional debut Saturday against the very good Matt Dwyer. Despite the stage and step-up in opposition, Brown looked calm, composed and skilled in winning a unanimous decision.
If he takes a smarter approach than his "Looking for a Fight" predecessor Sage Northcutt, Brown can improve and take his time while steadily rising as a prospect over the next couple years.
Anthony Johnson refusing to move backwards
Anthony Johnson may be a tempermental wild card outside of competition, but as an athlete, he appears to be focused, constantly improving and mentally strong. It wasn't long ago that he lost to Daniel Cormier with the light heavyweight title at stake in a way that could have been crushing.
Instead, Johnson just got back to his grind and knocked out his next two opponents. Saturday, he scored the biggest win of his career, quickly stopping Ryan Bader in the UFC on FOX main event.
As Daniel Cormier said after the fight, you can't make mistakes and survive against Johnson. Cormier himself was nearly knocked out by Johnson, before taking him to deep waters and out-grappling him.
By beating Bader, Johnson firmly established that he isn't leaving the top of the light heavyweight division any time soon. As he reminded Cormier and Jon Jones, he's waiting for them.
More importantly, he looks to be patiently waiting for them, content to improve and stack up more wins before he gets another chance at the title. That type of calm is what makes the volatile Johnson truly dangerous as a competitor.
Rivera winning at home
Iuri Alcantara is a dangerous counter-striker and was looking to play spoiler Saturday in New Jersey against the shore kid Jimmie Rivera. But the Jersey resident quietly impressed his home crowd with excellent foot and head movement mixed with fantastic combination punching.
Rivera earned a decision in a tough, close fight, and though Alcantara is as likeable as anyone, I always have a soft spot for guys and gals winning at home. It is an experience like no other and Rivera will likely remember it for as long as he lives.
---
---