'The Herd': Dana White gives latest update on Ronda Rousey's future
BY Damon Martin • January 13, 2017
Ronda Rousey's long awaited return ended with a dramatic thud after women's bantamweight champion Amanda Nunes sent her packing with a 48-second TKO in the opening round at UFC 207.

Rousey was out for over a year after suffering a head-kick knockout to Holly Holm last November and following this latest setback it's unclear whether or not she will ever fight again.

UFC president Dana White consoled Rousey in the back following the loss to Nunes just two weeks ago but hasn't spoken to her much since that time.

Appearing on "The Herd" on Friday, White said he just made contact with Rousey for the first time since the fight on Thursday but hasn't approached whether or not she plans on returning to the UFC or will retire following this latest loss.

"Ronda and I haven't talked," White said. "We text, yesterday was the first day that we started texting and even if it's a regular fight, the fight that's going to happen this Sunday, I don't mess with the fighters for a while. I let them have some time off.

"Ronda and I will talk soon and see what she wants to do."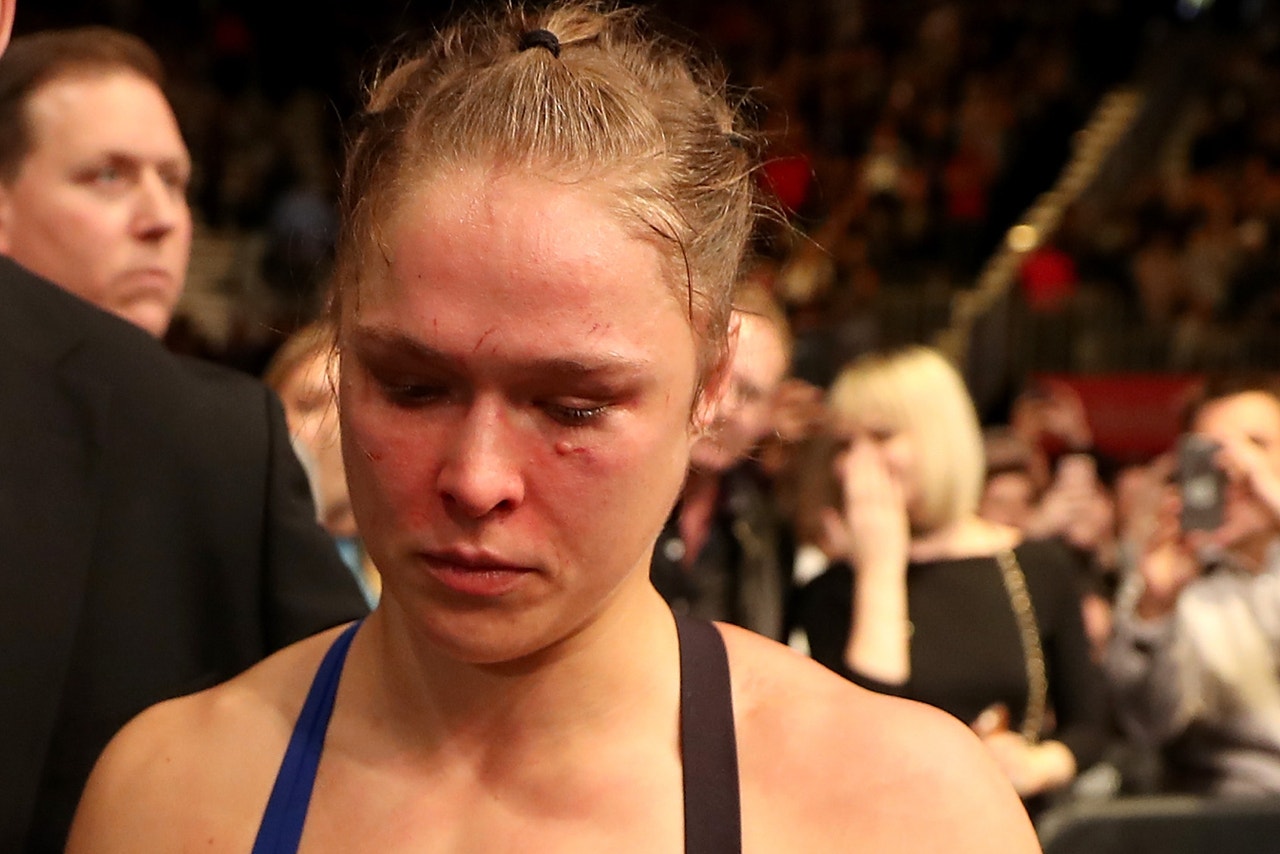 Rousey hasn't said much since the fight outside of a prepared statement and a post on Instagram that could potentially be viewed as a teaser that she's leaning towards returning to action.

White says regardless of her final decision, Rousey was definitely prepared for her last fight against Nunes but things obviously didn't go her way.

Rather than pointing the finger at Rousey's shortcomings, White instead compliments Nunes for being an absolutely killer in the fight, which marked her second straight first-round finish over an icon of women's mixed martial arts.

"She trained hard for that fight. She wanted that fight and she was mentally and physically ready for that fight but she knows what happened, I don't," White said.

"I'll tell you what of all the people that were actually defending Ronda Rousey, one of the biggest ones was Miesha Tate. Miesha Tate said 'let me tell you what, say what you want about Ronda Rousey, Amanda Nunes hits like a truck'. (Miesha) fought (Nunes) first. (Nunes) beat two back-to-back legends."


---
---