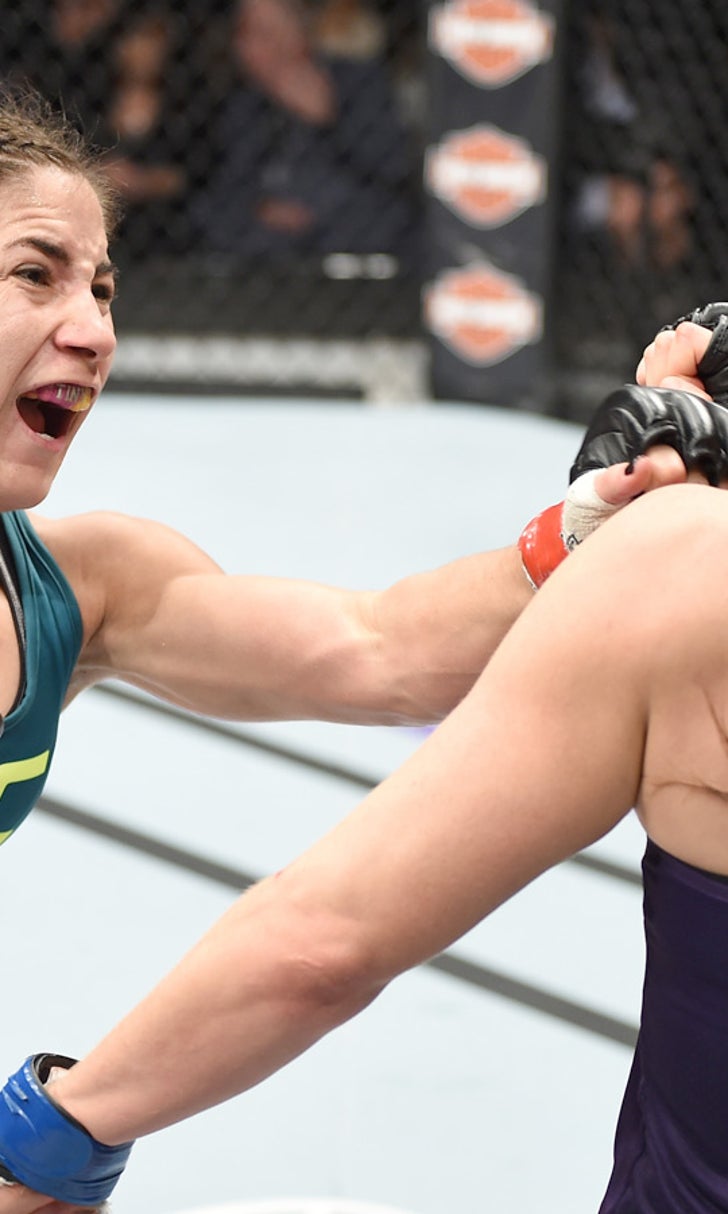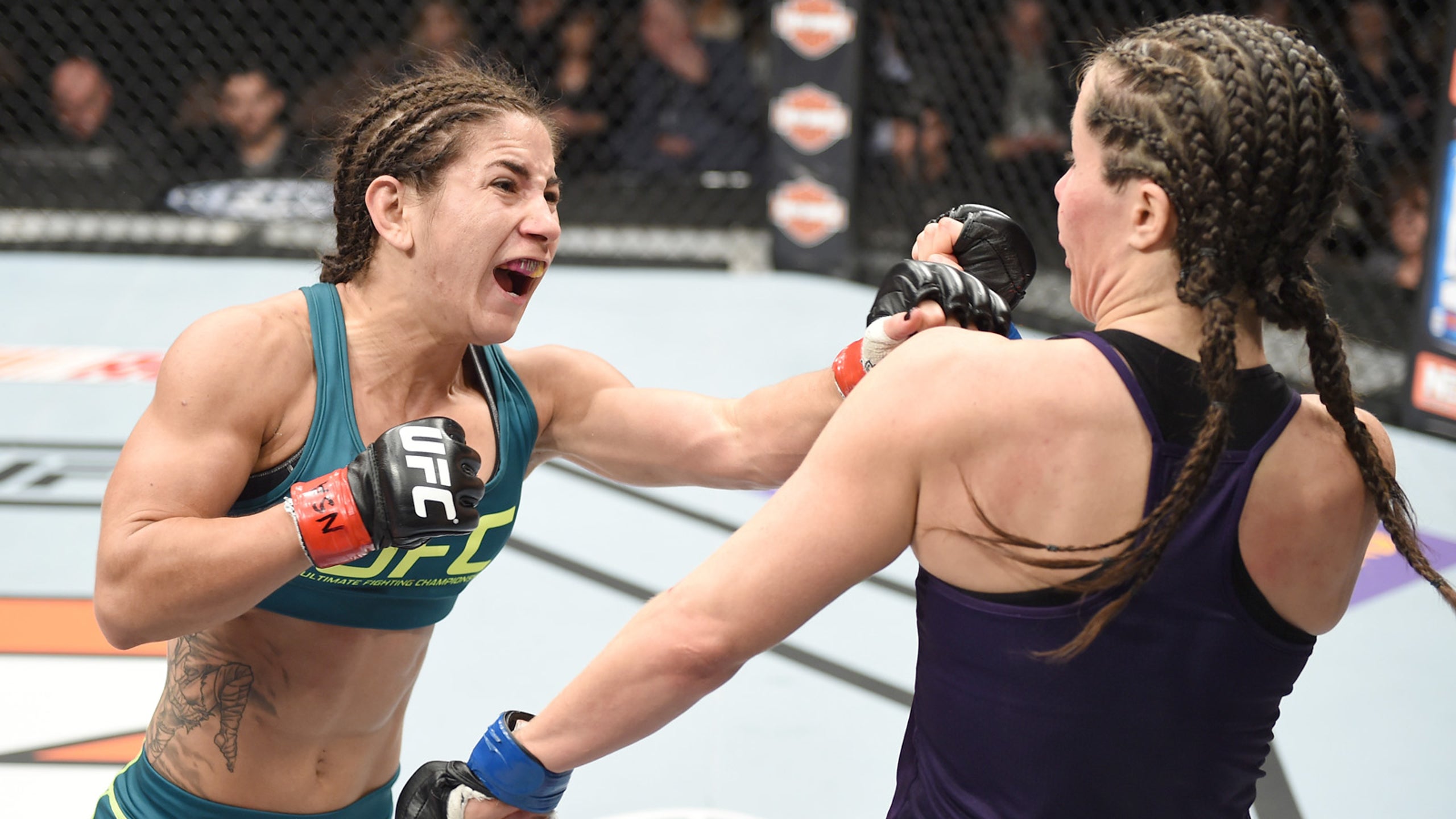 Tecia Torres wanted a top 10 opponent, she got Angela Hill instead
BY Damon Martin • June 11, 2015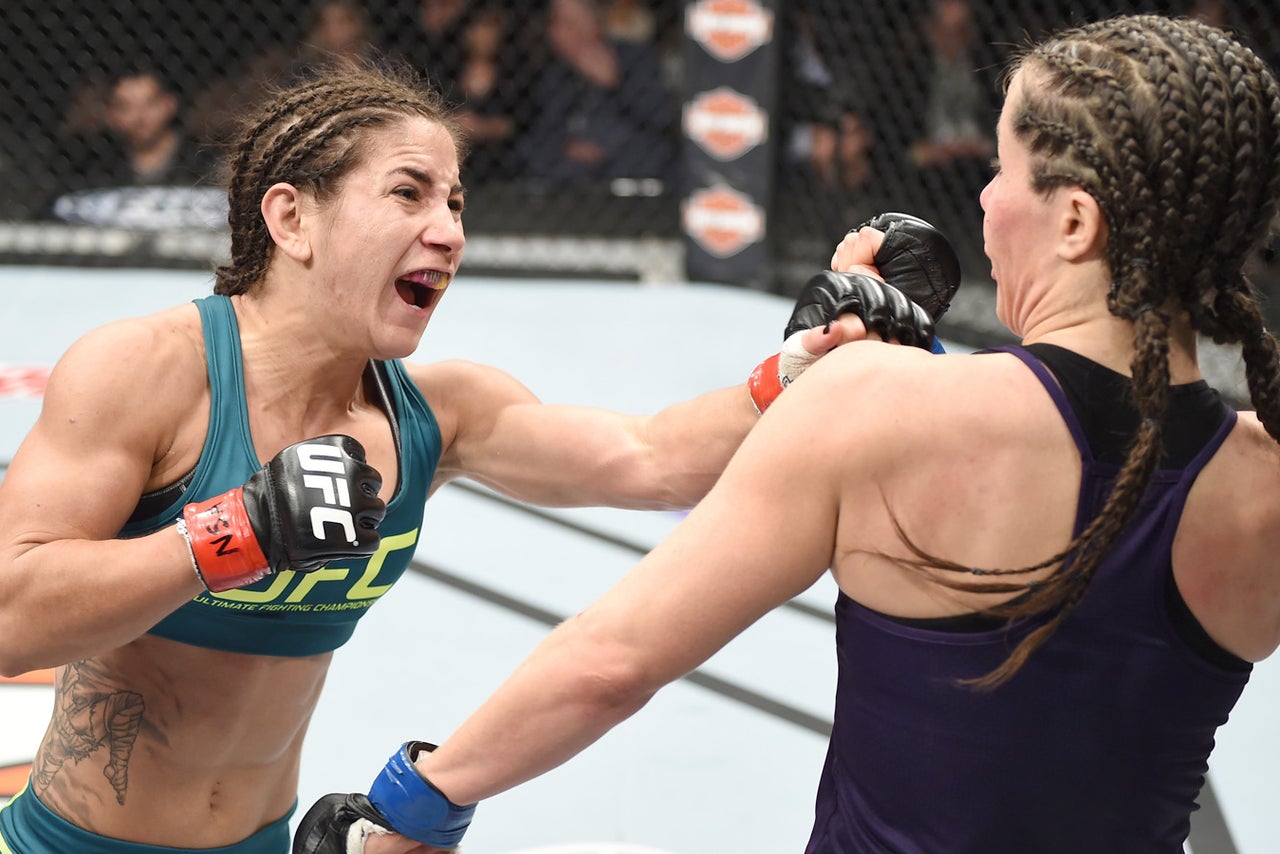 Following her win over Angela Magana at "The Ultimate Fighter" finale last December, Tecia Torres was waiting patiently by her phone for the UFC to call her for another matchup in early 2015, but then a strange thing happened.
The call never came.
Torres waited and waited to land a fight, but instead watched all of her former housemates on the reality show get matched up and she even saw the strawweight title change hands, but still she sat on the sidelines just hoping to land a fight.
Finally the call came in offering her a fight at UFC 188 this weekend in Mexico and while the six-month wait was not optimal, Torres did her best to keep a positive attitude about the entire experience.
"I would have much rather have fought sooner, but I am grateful for the opportunity to fight in Mexico," Torres told FOX Sports. "I'm excited to be on this card, but it's six months on the shelf, six months of not getting paid. At the same time it's six months to learn and evolve and that's exactly what I've been doing. 
"We're the last ones up actually, the last people from the show to fight. I'm just looking at it as they saved the best for last."
Torres is currently ranked No. 5 in the world at 115 pounds so while she was waiting for the UFC to finally offer up an opponent, she made it well known that she would face anybody in the upper echelon of the division so it could draw her closer to a title shot.
Unfortunately, from top to bottom, everybody ranked in the top 10 got matched up with somebody else and Torres was left with few options as she waited for a fight. When the UFC finally came calling, they offered her a bout against 2-0 fighter Angela Hill and Torres' reaction was rather candid.
"Can I get somebody else?" Torres recalled her first thought when Hill was offered as an opponent. "I had been asking for a while before I got an opponent for all the girls in the top 10 and I was denied all of them or they said they had other plans and my only option was fighting Angela or be on the shelf.
"Nothing against her, but with every fight I want to get closer and closer to that belt and a win against her is expected. For her to beat me is everything to her."
Hill came on "The Ultimate Fighter" with only one professional MMA bout on her record although she demolished fellow housemate Emily Peters Kagan at the finale last December for her second win.
Torres has nothing against Hill personally, but beating the No. 15-ranked competitor with two fights on her record won't do much to push the American Top Team fighter ahead in her goal to eventually fight for the women's strawweight title. 
So Torres was forced to realign her expectations for this fight and try to think of it as an even playing field so her motivation wouldn't take a hit despite the fact that she obviously wanted a more well known and established opponent.
"I know she has nothing to lose, but I'm looking at us as both 0-0, we both have the same skill sets, same two hands, same two legs and anything can happen in a fight. I'm not looking down on her in any way," Torres said.
"I think she's a skilled fighter, but I am a better fighter. An all-around better fighter. Even in the striking where she's best at Muay Thai, I think I'm going to be faster and just as strong and athletic and I'll be able to mix it up more than she can."
Torres isn't disillusioned enough to believe beating Hill will earn her the next crack at the title after Joanna Jedrzejczyk faces Jessica Penne next weekend at UFC Fight Night in Germany, but she knows a loss will knock her out of contention for a long, long time so there's still plenty of reason to go out and beat Hill decisively on Saturday night.
"I'm just excited to get this fight with Angela over with honestly," Torres said. "I'm going a little crazy thinking about her honestly. I want to get a fight in the top five and hopefully get a title shot. I think with two more fights, I see a title shot in my future."
---
---