Stipe Miocic cranks a home run at Cleveland Indians batting practice
May 17, 2016

Long before Stipe Miocic won the UFC heavyweight title, he was an aspiring third baseman for the Cleveland State Vikings with several professional teams looking at him as a potential prospect.
Miocic eventually transitioned away from baseball, but he still has plenty of pop in his swing as witnessed during his batting practice with the Cleveland Indians on Tuesday.
Miocic was a guest of the team just two days removed from knocking out Fabricio Werdum in the UFC 198 main event to win the heavyweight title.
He spent his afternoon taking batting practice, but it was his final swing of the day that was most impressive.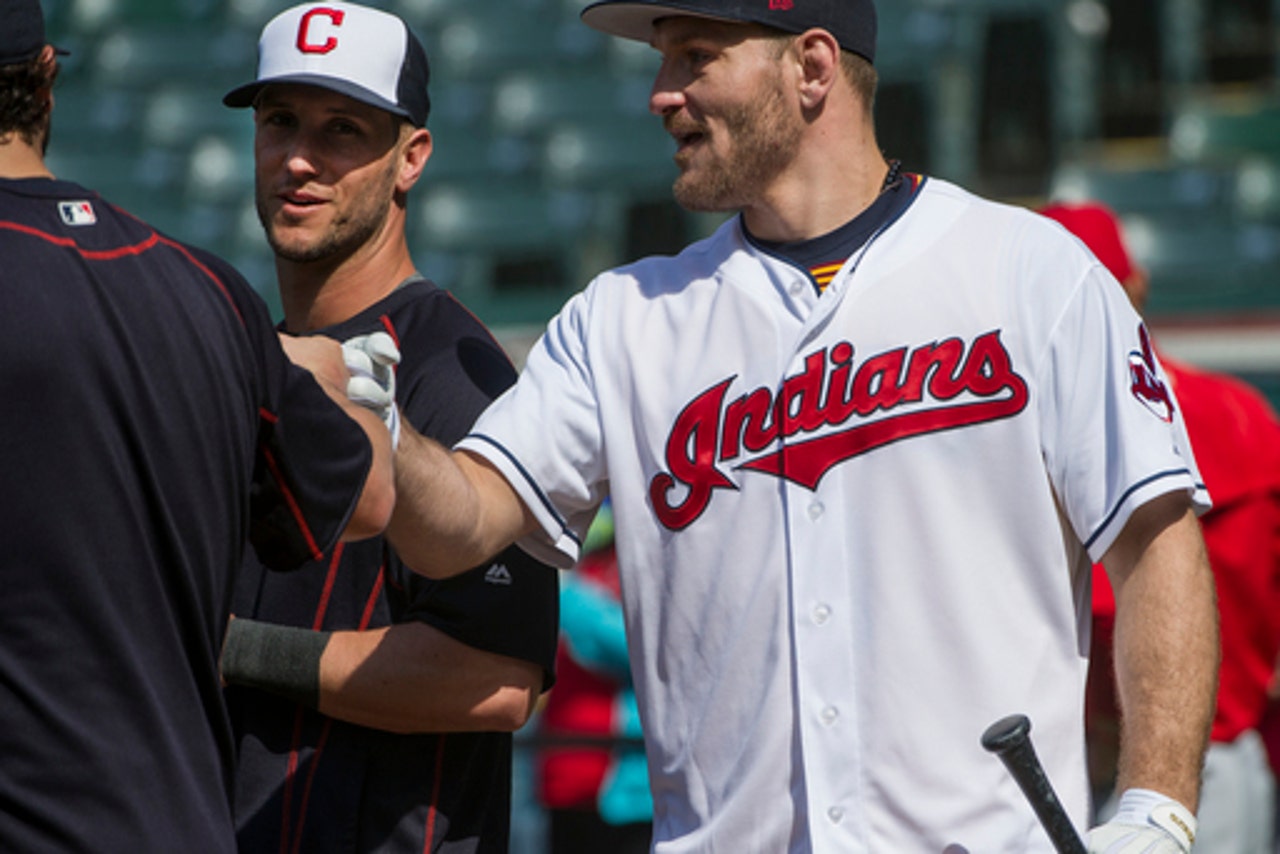 UFC heavyweight champ Stipe Miocic (right), a Cleveland native, talks with Indians catcher Yan Gomes after taking batting practice with the Indians before Tuesday's game against the Cincinnati Reds in Cleveland.
With several Indians players surrounding the batting cage, Miocic unleashed a big swing and the ball rocketed off the barrel of his bat toward the outfield.
A few seconds later, Miocic had a home run at Jacobs Field to tack onto his growing résumé of accomplishments.
The home run while hitting alongside his hometown Indians was just the start of the day for Miocic, because he's also a special guest of the Cleveland Cavaliers later tonight as he'll sit courtside to watch them play the Toronto Raptors in Game 1 of the Eastern Conference finals.
If Miocic finds a way to shoot a 3-pointer on top of the home run, he'll officially become a triple threat. 
---
---