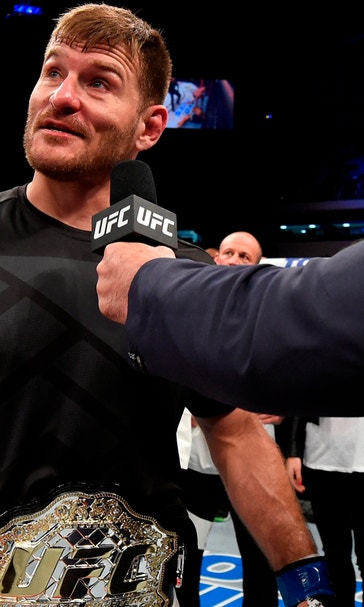 Stipe Miocic brought to tears as crowd welcomes him home in Cleveland
May 16, 2016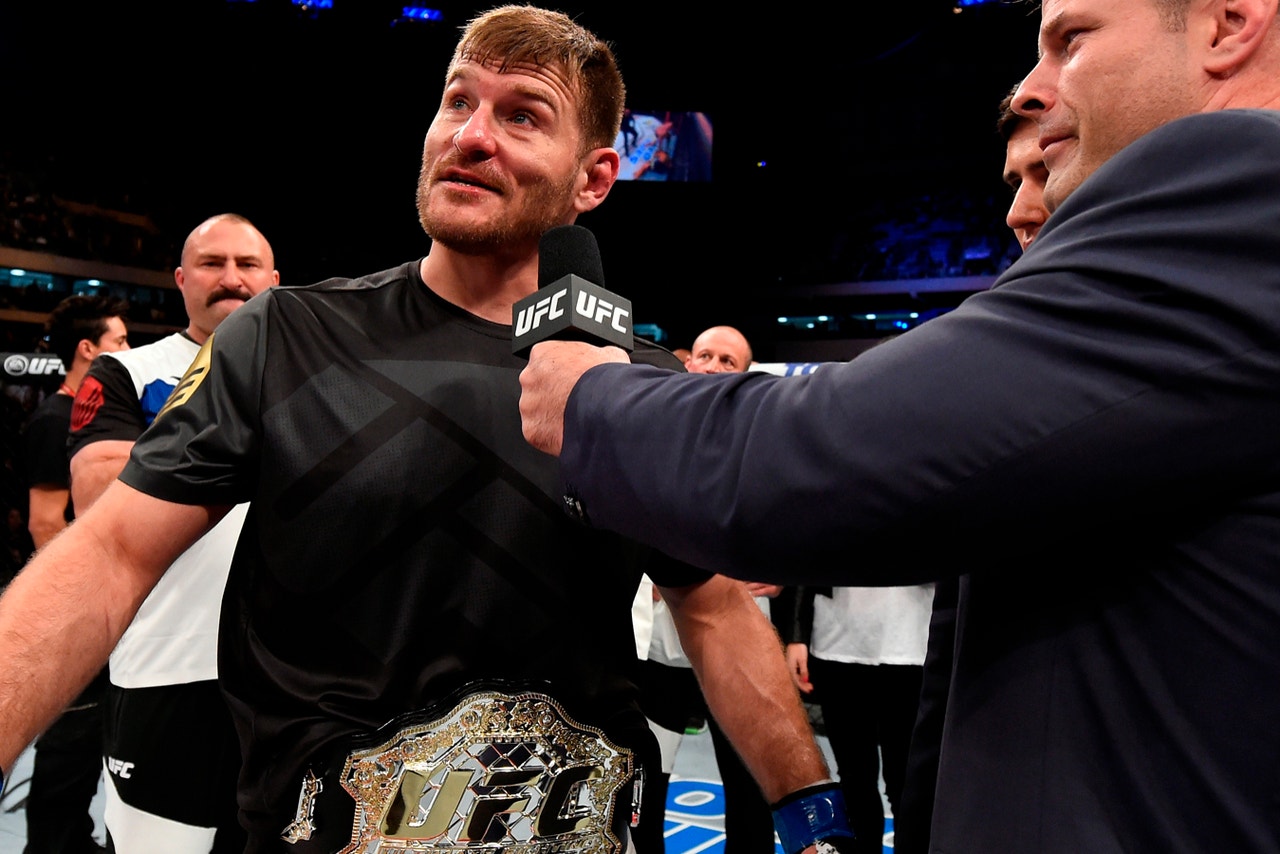 UFC heavyweight champion Stipe Miocic returned home Monday to Cleveland, where he received a hero's welcome from hometown fans.
Miocic came back to Ohio with the UFC title after defeating Fabricio Werdum with a vicious knockout in the first round of their UFC 198 main event fight in Curitiba, Brazil, on Saturday.
As soon as Miocic stepped off the plane, fans were waiting to greet him in the airport.
Miocic captured the entire moment on video -- including an emotional hug with friends and family -- and the new champion had to fight back tears as he celebrated his win at home.
"It's kind of overwhelming a little bit," Miocic said. "It hasn't sunk in yet. It's kind of sinking in now. Everyone coming here, cheering me on. It just means so much to me.
"I just wanted to come in and thank everyone before being so supportive. I love Cleveland. 216 all day."
Miocic helped break a 52-year championship curse in Cleveland with his win on Saturday, while joining Mark Coleman and Kevin Randleman as past heavyweight champions from Ohio.
After returning home, Miocic made a bold prediction that he believes his win will help inspire other Cleveland teams to win championships as well. That starts with LeBron James' Cleveland Cavaliers, who are eight wins away from hoisting an NBA championship trophy.
"We needed it," Miocic said of bringing the title home to Cleveland. "We needed something to start it. Now the Cavs are going to do it, the Indians are going to do it, and the Browns are going to do it. It's going to be a chain of events going on."
As far as what's next for the new champion, Miocic said his mind is only focused on one thing right now -- getting married in a few weeks to his fiancee.
After that, Miocic will turn his mind back to fighting as he'll look to defend the UFC title later this year. 
---
---