Ultimate Fighting Championship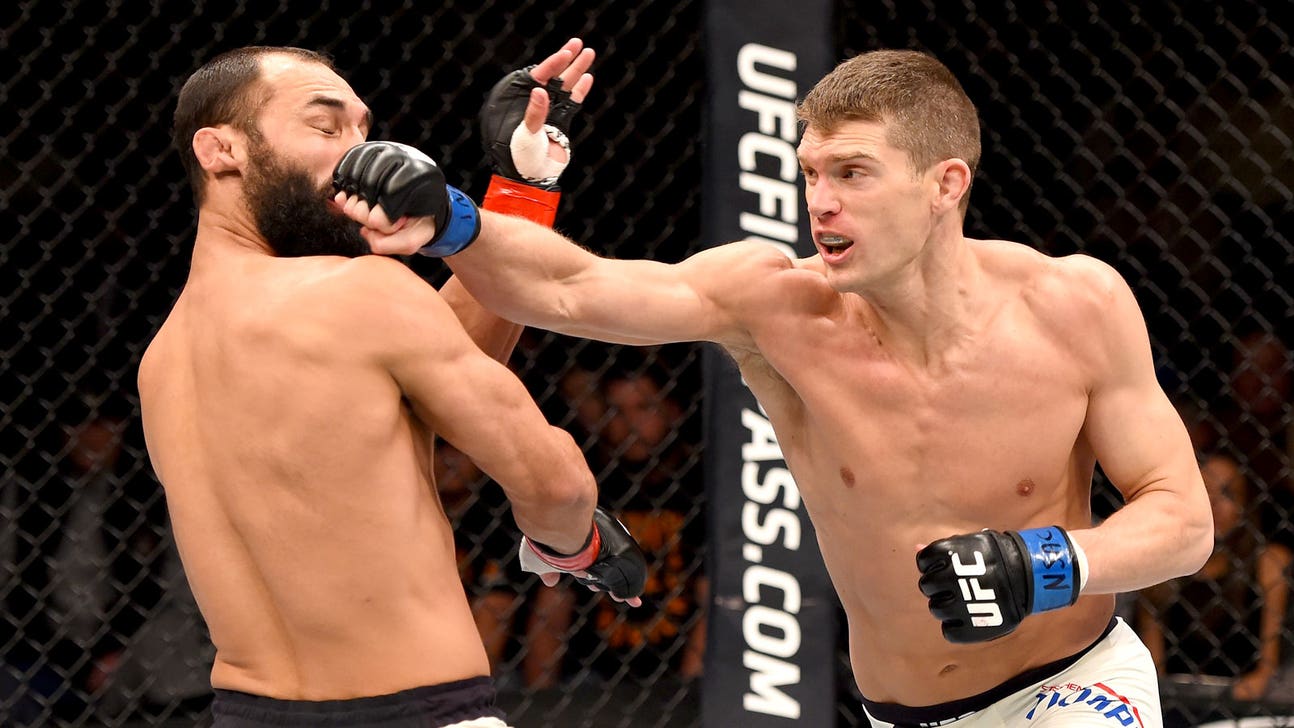 Ultimate Fighting Championship
Stephen 'Wonderboy' Thompson will 'demand' title shot with a win over Rory MacDonald
Published
Jun. 14, 2016 6:20 p.m. ET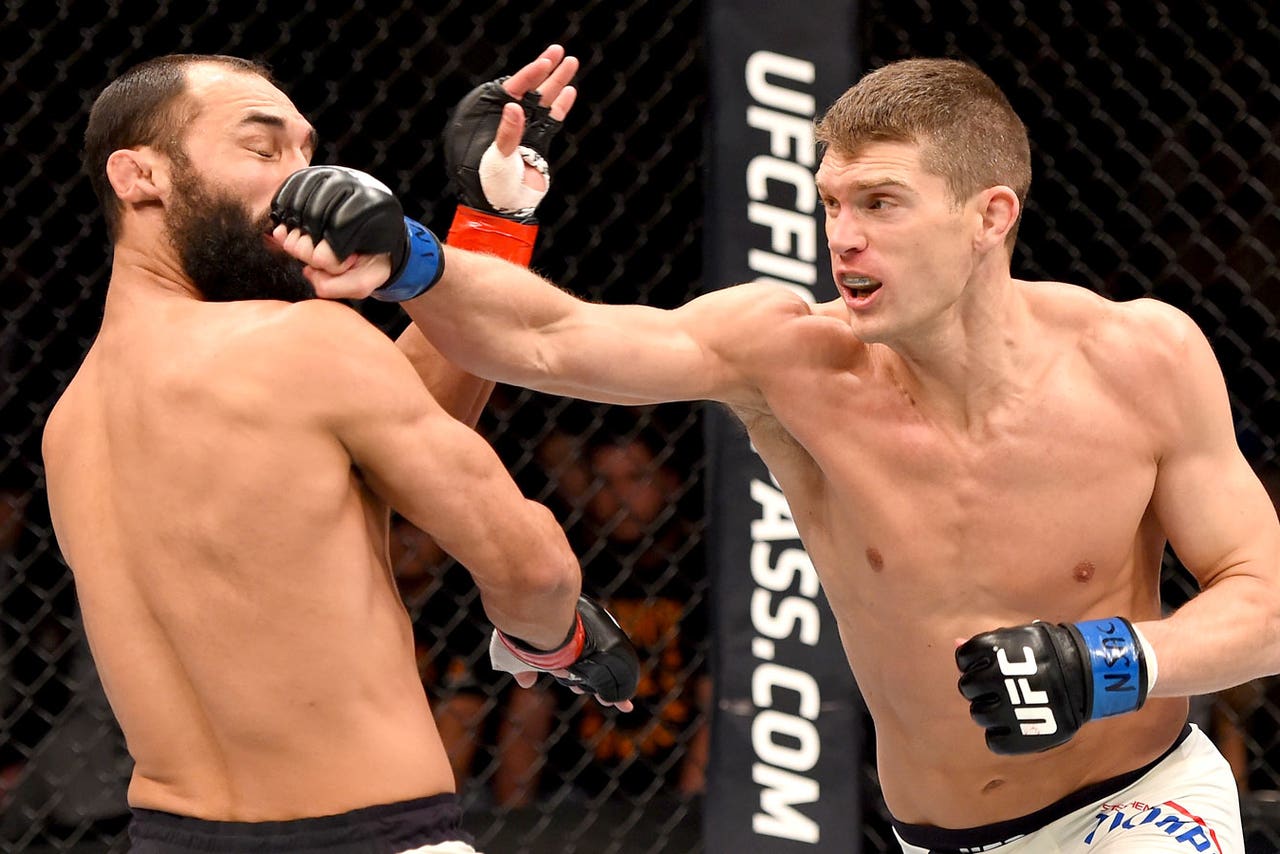 When Stephen "Wonderboy" Thompson knocked out former champion Johny Hendricks to win his sixth fight in a row, he thought a title shot would be looming.
With his flashy, strike-first style, Thompson couldn't imagine a better matchup for the UFC to market than pitting him against fellow knockout artist Robbie Lawler with the belt on the line.
Sadly, Thompson's dreams evaporated just a few weeks later, when he was instead offered a fight against former training partner Rory MacDonald for a headline spot in a card taking place in Ottawa this Saturday.
The UFC eventually gave the title shot to Tyron Woodley instead and as excited as Thompson was to be the main event of another show, he couldn't help but be disappointed by the way things played out.
"To be honest, I really was disappointed," Thompson told FOX Sports. "After going out there and finishing Johny Hendricks, the former welterweight champion, a guy who has been 10 rounds with Robbie Lawler and the Robbie Lawler win being controversial and finishing him in the first round, I was kind of disappointed. I wanted that title shot. I was swearing that they would give it to me, but sometimes you've got to go out and prove it to the fans and the UFC that you're ready for it. There's only one guy in front of me now -- Rory MacDonald.
"He's the No. 1, I'm the No. 2 and he's a good friend and it's a very dangerous fight for me just because he's the most well-rounded fighter I've faced so far. I would have liked to have gotten that title shot, but you just have to accept it and keep on going forward."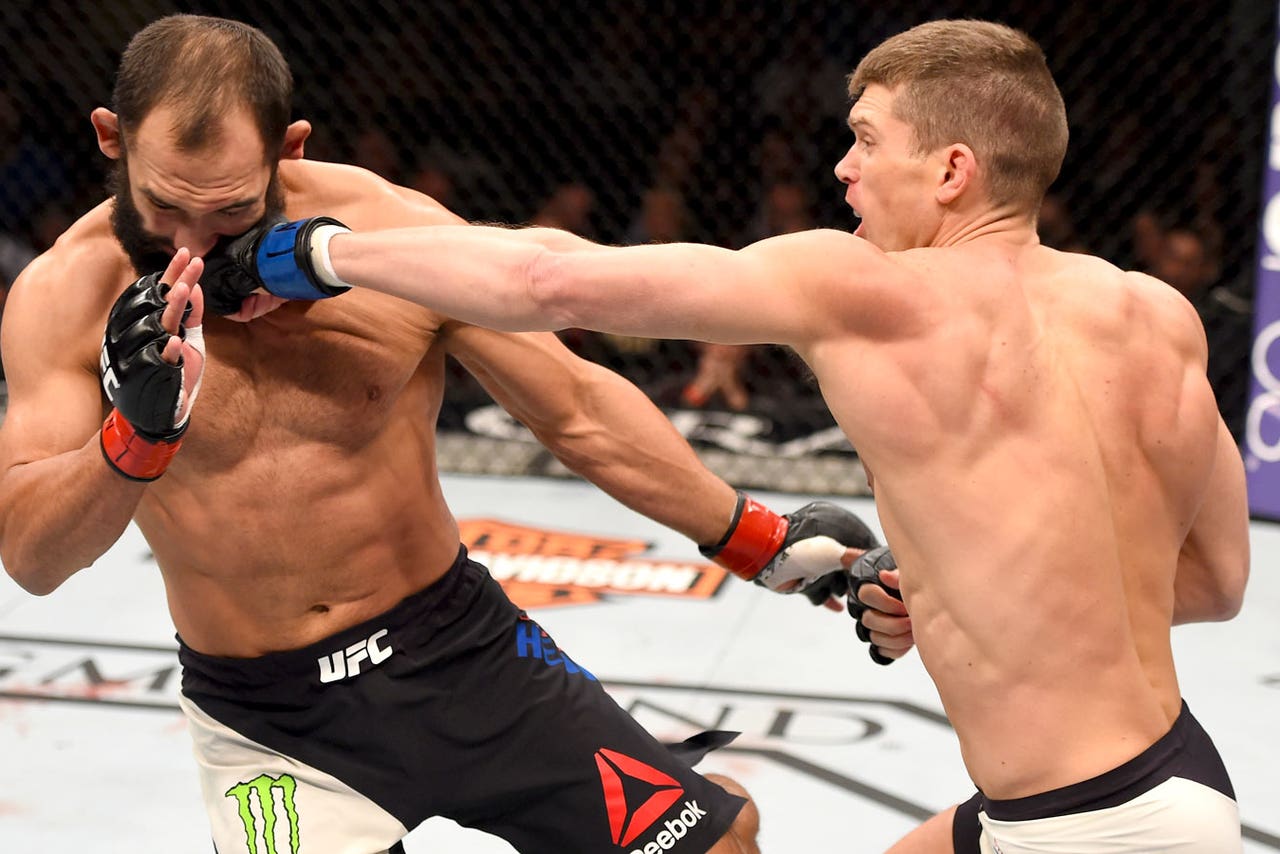 The two top ranked welterweights were part-time teammates at the Tri-Star gym in Montreal. At that time, "Wonderboy" was brought in to help then-champion Georges St-Pierre prepare for an upcoming fight against Carlos Condit.
Thompson became friends with MacDonald while training together, but they never actually sparred so this fight will still give both of them a new look never seen before.
When breaking down MacDonald's style, Thompson sees a very dangerous opponent with knockout power on the feet and a powerful ground game as well.
Of course, Thompson has already predicted which one of those weapons he'll see more on Saturday night once he finally faces MacDonald in the Octagon.
"I know every time I go out there, everybody I face, they're going to want to get me to the ground," MacDonald said. "So I pretty much train the same way for every fight. Work on my takedown defense and studying their takedowns and how they take people down. He has a very similar style to Georges St-Pierre with a great jab and a good shot. I've just got to be ready for that."
Over the course of his last six fights, Thompson has not only defeated his opponents, but he's also become a finishing machine.
The 33-year-old South Carolina native has finished four of those six opponents with strikes, including a vicious spinning hook kick that put away Jake Ellenberger as well as the barrage that handed Johny Hendricks his first TKO loss. He also holds a TKO win over Robert Whittaker, who moved up to middleweight after their fight. Now he's ranked as one of the best 185 pound fighters in the world.
So what would it mean to put on that kind of performance and finish over a fighter the caliber of MacDonald?
"I think it would be huge to finish somebody, especially the No. 2 and then the No. 1 at the time. I think it would be huge for me," Thompson said. "They'd have to give me a title shot after that. That is looking at the best case scenario for me going out there and finishing Rory. As a mindset for me as a fighter, you have to go out there and be ready for a five round war.
"I never go out there looking for the knockout. If it happens it happens, if it doesn't it doesn't."
Thompson will never be confused with a fighter like Conor McGregor regarding pre-fight or post-fight bluster. Thompson is the picture of professionalism inside and outside the cage. But with a win on Saturday night, he's going to let his voice be heard and hopes UFC president Dana White and the matchmakers are listening.
"This has to be it. When I win this fight, I'm putting my foot down they have to give me this fight. If they don't give me the fight, something's wrong. I beat the No. 1 and No. 2 at the time, best guys in the world, give me that title shot. I know I can make it exciting," MacDonald said.
First things first, Thompson has to get past MacDonald, and Lawler has a showdown set with Tyron Woodley at UFC 201 on July 30.
Thompson wishes both fighters the best as they prepare for a title fight, but he has every intention of beating Lawler or Woodley later this year and bringing the championship home with him.
"My hat's off to Tyron Woodley, congrats to him getting it," Thompson said. "I don't like to look past anybody because Rory is one of the best in the welterweight division, which is why he's been one of the best for a long time, but I know I can bring that title back to Simpsonville, South Carolina."
Thompson faces MacDonald in the main event from Ottawa on Saturday night live on FS1 with the main card kicking off at 10:30 p.m. ET. 
---
---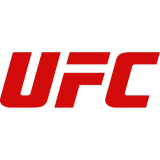 Get more from Ultimate Fighting Championship
Follow your favorites to get information about games, news and more
---