Ultimate Fighting Championship
Ultimate Fighting Championship
Sonnen showing new respect for Jones
Published
Apr. 25, 2013 1:00 a.m. ET

Chael Sonnen was, well, more Chael Sonnen before he coached against light heavyweight champ Jon Jones on the recently concluded season of The Ultimate Fighter.
"He continues to act as though he's done something impressive," Sonnen told reporters in October. "Who did he ever beat? I mean come on, it's been a revolving door in that division. When (Randy) Couture and (Chuck) Liddell left, that division became a joke."
The harsh verbiage has given way to respect as Sonnen is set to face Jones atop the UFC 159 card at Prudential Center in Newark, N.J., on Saturday. This more measured Sonnen emerged at the TUF Finale a couple weeks ago, where Sonnen seemingly had more reason to talk trash: His two fighters (Kelvin Gastelum and Uriah Hall) made the finals.
"Everything I felt about him changed," Sonnen told FOXSports.com. "I misjudged him. You can't judge a book by its cover. His media persona isn't who he really is. He's a good, decent, young guy."
The journey between disdain and mild adulation began before the cancellation of UFC 151, where Jones refused to fight Sonnen on short notice. (Sonnen had volunteered to replace an injured Dan Henderson.) After the event was scratched entirely, Sonnen told FOXSports.com that "one of our own launched a missile attack at us" in reference to Jones.
Sonnen would turn out to be the more successful coach and dynamic personality, the latter hardly a shocker since Jones is the more reserved of the two. Most people are compared to the fiery Sonnen.
But out of the experience, Sonnen developed respect for Jones.
"I don't think that he understands how good he is," Sonnen said in a conference call last week. "The reality is Jon Jones could beat up Mike Tyson and Muhammad Ali in the same day. And when he says he wants to be the best ever, Jon, news flash, buddy, you are the best."
Sonnen is about as major an underdog as you will find atop a UFC card. He's moving up to a weight class he hasn't fought in for seven years and is 2-2 over his last four fights. Jones has youth (25 vs. 36), height (6-foot-4 vs. 6-foot-1) and reach (84.5 inches vs. 74 inches) to his advantage.
"I have people saying that I'm an 11-1 underdog against Jon and I may be," Sonnen said. "But those are the same people who said I couldn't beat Anderson (Silva). I stomped Anderson. It wasn't even close. It's a little bit head scratching."
Sonnen lost both his fights to Silva, although -- yes -- he dominated the longtime middleweight champ for nearly five rounds in their first meeting at UFC 117 in August 2010. Then Sonnen had a lapse, one that allowed Anderson to clamp down an armbar with two minutes left in the five-round title fight; Sonnen tapped out.
The second fight wasn't nearly close as Sonnen lost by TKO two minutes into the second round. He had explanation for that defeat last July: "I fell down."
Outside of a confrontation at the TUF Finale two weeks ago with a Brazilian fan angered about Sonnen's comments about his homeland, this will be Sonnen's first fight since.
Sonnen said he's not about to change his fighting style, which is rooted in wrestling.
"If it's not broke, you don't need to fix it," Sonnen said. "I have the same style. There are no secrets about it. You can let Jon know when the bell rings, I am going to put my chin down and walk across the cage, and put him on his ass."
He added that while Jones is the youngest champion in UFC history, he's "from the easiest (weight) class in UFC history." Asked whether some of his statements last year in the wake of the UFC 151 cancellation may have had racial overtones, Sonnen said, "Jon Jones couldn't spell 'racial overtones.'"
Yes, the old Sonnen is still in there.
"I think Chael can be a good dude," Jones said. "He is a good dude, actually. I think he's someone who doesn't care what people think about him. I think it's great he's that way. At the same time he should care a little more about being offensive and try to stay away from the controversial stuff."
The controversial stuff may not have flown out of Sonnen's mouth as often in recent days, but comments still do trickle.
"I'm a grown man," Sonnen said. "I pick my words carefully and offer no apologies. If he got his feelings hurt, so what?"
---
---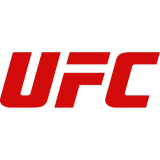 Get more from Ultimate Fighting Championship
Follow your favorites to get information about games, news and more
---