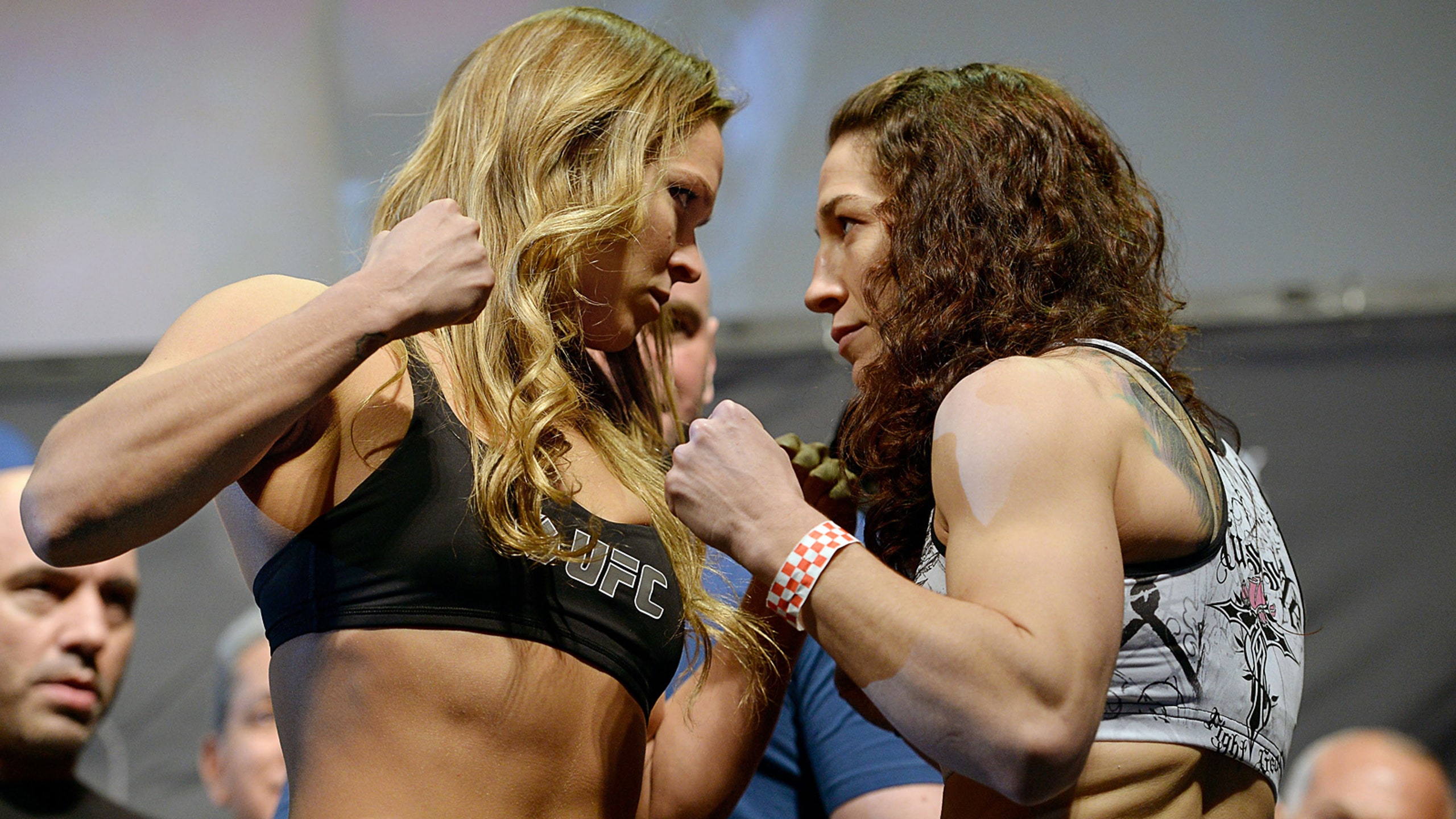 Sara McMann wants Ronda Rousey rematch -- whether she's champ or not
BY foxsports • August 12, 2014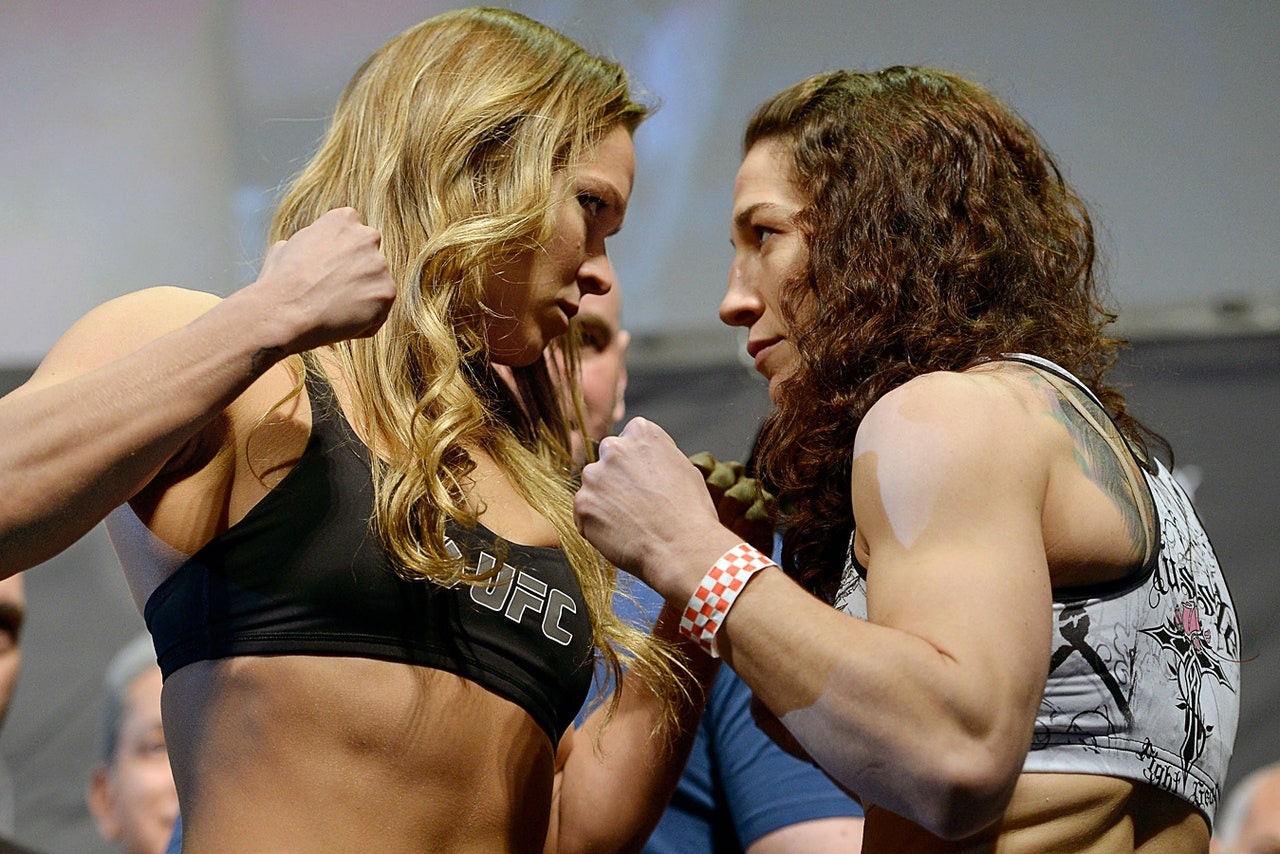 Sara McMann would have fought almost anyone over the last few months. She just wanted to get back into the Octagon and wash away the bad taste from a tough loss.
More than anything, though, she's had one opponent on her mind: Ronda Rousey.
McMann fell to Rousey by TKO (knee to the liver) at just 1:06 of the first round at UFC 170 in February. She wishes she had more time to see how the entire fight would play out, considering she wasn't getting dominated when the knee came.
"I'm chomping at the bit to fight her again," McMann told FOX Sports. "I don't even care if she loses a title fight, I will fight her. I don't care if she's suddenly ranked 20th, I will fight her."
Rousey, the undefeated women's bantamweight champion, steamrolled Alexis Davis at UFC 175 on July 5 by TKO in just 16 seconds. The McMann finish was far different. Many people believe referee Herb Dean stepped in too early after Rousey folded McMann up with the liver blow. McMann turtled for a moment, but seemed to be defending herself when Dean stopped the fight.
Nothing about Rousey's dominant win over Davis impressed McMann (7-1) any more than she already has been impressed with Rousey.
"Yes, obviously she has holes," McMann said of the champ. "She definitely has things that can be exploited. I was doing better in the first few minutes than she was striking wise."
Before she can earn a rematch with Rousey, McMann has to string together a few victories. Her first chance at that comes Saturday in Maine against debuting Lauren Murphy at UFC Fight Night (FOX Sports 2 prelims, 8 p.m. ET). Murphy, like Rousey, is also undefeated. She's not very well-known, but she's regarded as one of the best in the world among 135-pounders by those who know women's MMA.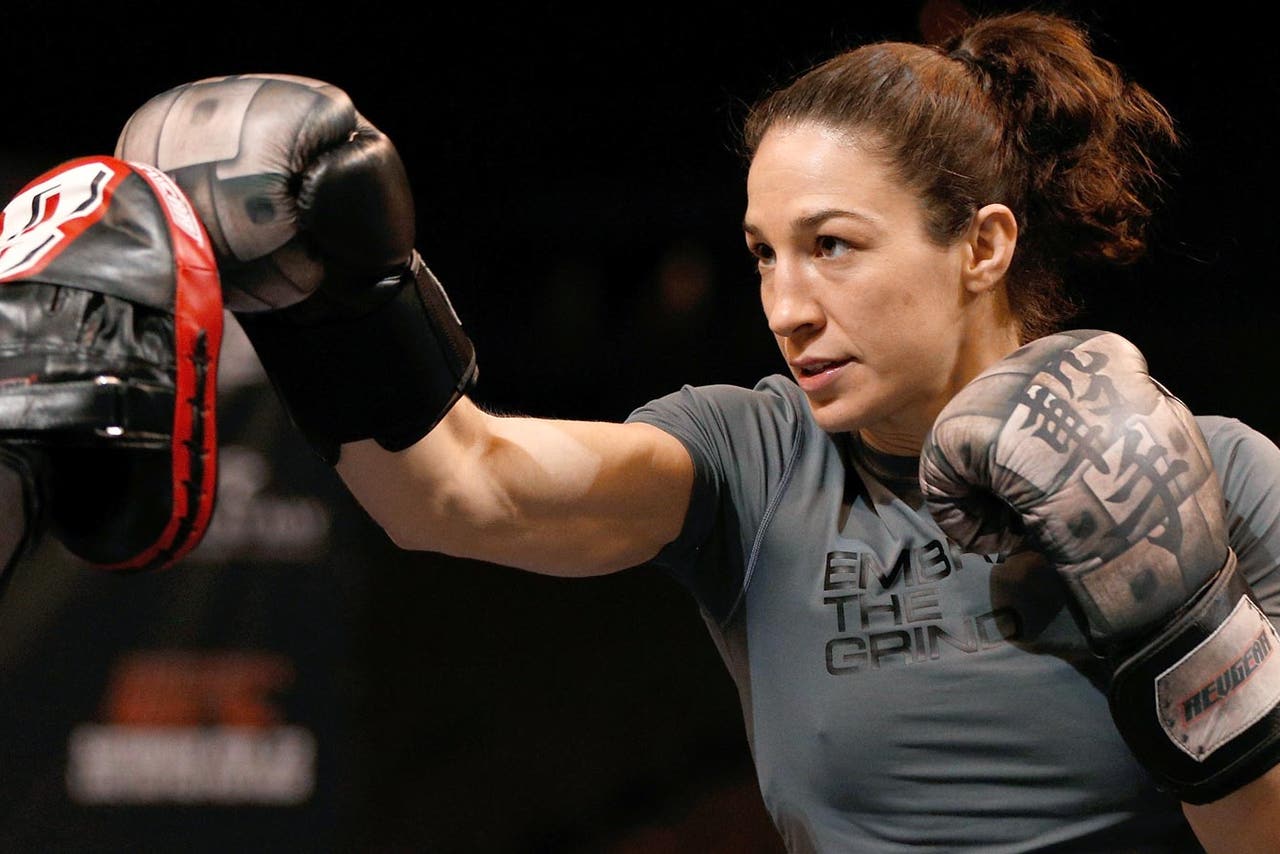 Sara McMann meets Lauren Murphy on the UFC Fight Night prelims on FOX Sports 2 on Saturday night. 
"If you pay attention to women's fighting, you know who she is," McMann said.
Murphy (8-0) would not have been McMann's first choice. The former No. 1 contender really wanted a bout with Sarah Kaufman, but Kaufman is recovering from injuries sustained in a car accident. McMann said she was ready to fight again in April or May and found it frustrating the UFC could not find her a fight. At 33 years old, she knows her window isn't open as wide as others. McMann would prefer to fight every two or three months.
"I'm not a 20-year-old," she said. "I want to fight all the girls out there to fight. … There are girls out there that aren't injured and could take the fight and they should have looked at it like an opportunity."
It's likely that most fighters in the division have no interest in taking on McMann, a former Olympic wrestling silver medalist. She's a fantastic athlete and many pegged her as the one who could knock off Rousey -- or at least give her a challenge.
McMann did that, but only for a few seconds. The competitor in her is seething. McMann thinks she can and will earn a rematch, comparing it to when Cain Velasquez lost his UFC heavyweight title to Junior dos Santos in 2011 by knockout in just 64 seconds. Velasquez won one more fight and got back in there with dos Santos.
McMann believes Rousey-McMann II would be marketable for the UFC, "considering how many people felt like it didn't go the way it should have."
"Sometimes you just get caught," McMann said. "It doesn't mean that a fighter is better than you."
---
---