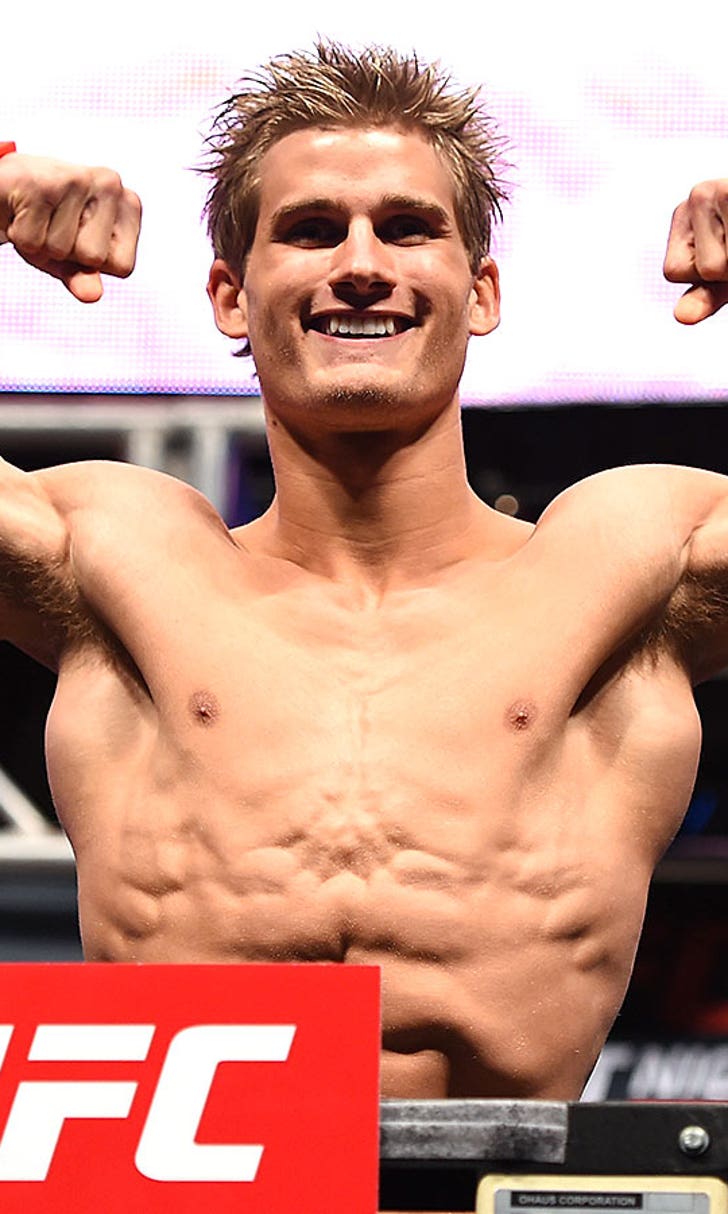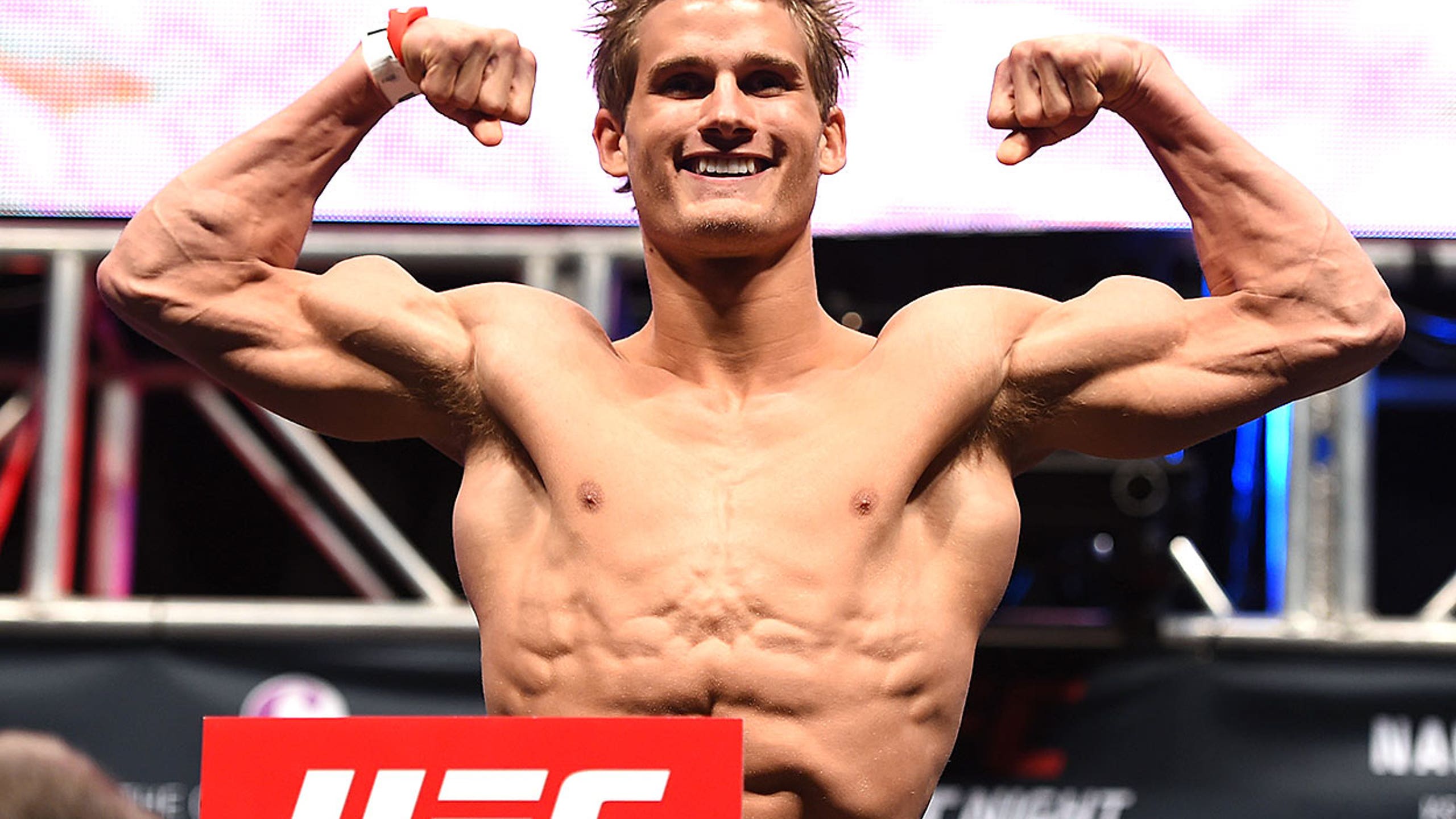 Sage Northcutt says he'll be faster and stronger, Saturday, at welterweight
BY Elias Cepeda • January 29, 2016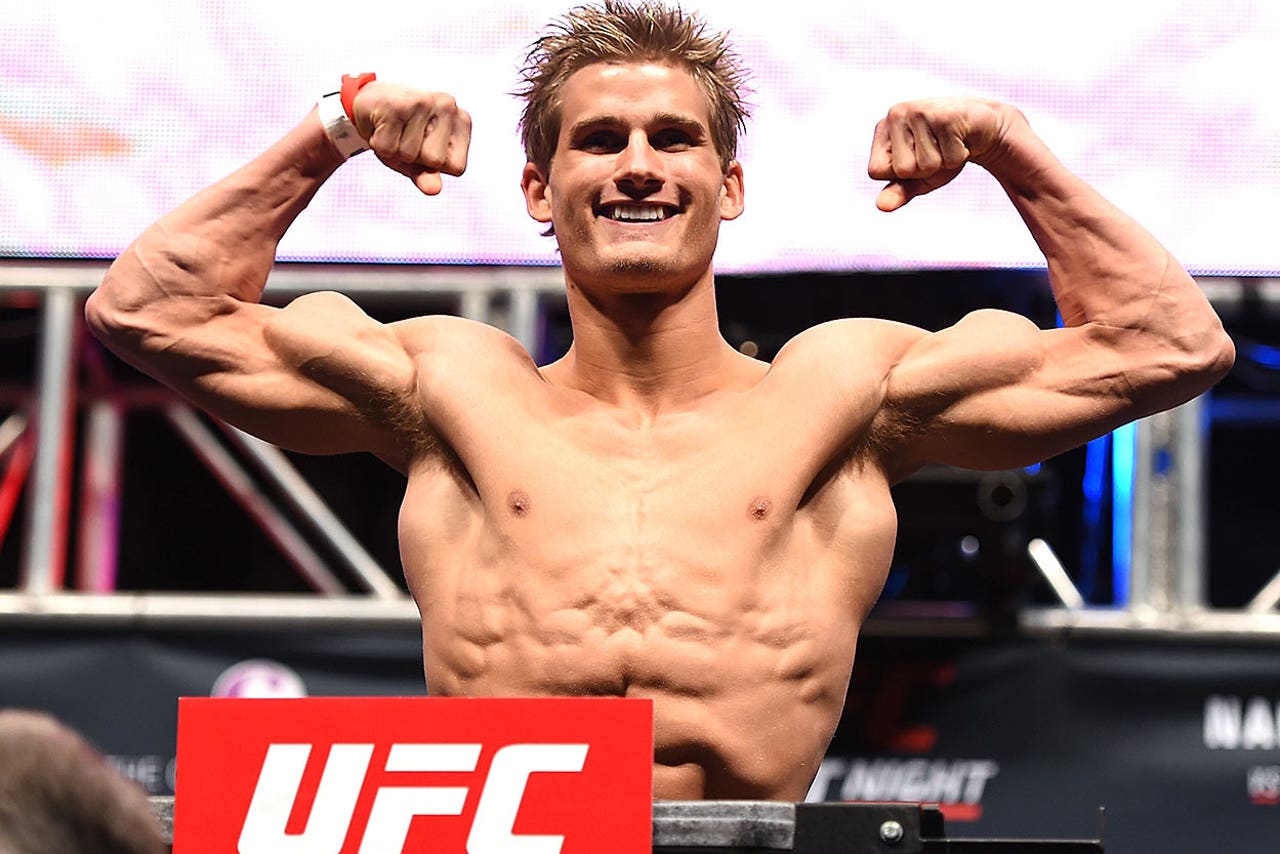 After winning his second-straight UFC fight in December, Sage Northcutt was eager to jump back into the cage as soon as possible. So eager, in fact, that he took a fight just weeks later, at Saturday's UFC on FOX card, in New Jersey, against someone he didn't have any real knowledge of.
Northcutt will face Bryan Barberena, who has split his two UFC fights. The MMA Lab product has some real power in his strikes and has good experience, but that doesn't mean Northcutt was ready to acknowledge him, much.
"I didn't know anything about my opponent, Barberena, before I was offered him," the 19-year-old told reporters Thursday, at open workouts in Hoboken.
"He's my opponent, now, and that's pretty much all I know."
Well, and that Northcutt will have to fight Barberena up a weight class, at welterweight, instead of his usual lightweight. That's fine with the former fitness model prodigy.
Not having to cut the last 15 pounds off of an already shredded frame will only ensure the rookie has energy to spare, as far as he's concerned. "So now I'm fighting welterweight, come to find out, just a few days ago. Now, I'm eating my way back up," he said.
"A lot of people think that they're going to gain some weight and be sluggish, but for me, it's kind of optimum. Me gaining extra weight will make me faster, make me stronger, make me feel better. Make my muscles have more endurance. So, overall, I should feel better."
---
---