Sage Northcutt responds to Mickey Gall's 'hair versus hair' challenge
BY Damon Martin • December 16, 2016
Sage Northcutt knew when he signed on to face Mickey Gall that he was fighting the man responsible for handing former WWE superstar CM Punk a loss in the UFC. But he had no idea the professional wrestling gimmicks would extend to their matchup at UFC Fight Night from Sacramento.

Just after the fight was made official, Gall challenged Northcutt to a "hair versus hair" match — a staple gimmick match in professional wrestling for several decades.

With just days remaining until their fight, Northcutt finally responded to the wager when speaking to FOX Sports while laughing at Gall's attempt to drum up attention for himself.

"That's pretty funny. I think he's actually just trying to get some attention," Northcutt said. "Maybe he should go ahead and shave his head now to get some attention."

That's probably as close as Northcutt will ever come to talking trash on an opponent as he prefers to go with the "kill them with kindness" routine no matter what anybody has to say about him.

It's hard to find a single time when Northcutt doesn't have a smile plastered across his face that's akin to a kid stepping into Disneyland for the first time, but don't expect him to change any time soon.

Even when other fighters like Gall go out of their way to call him out and say things like he's overrated or overhyped, Northcutt just grins and goes about his merry way.

"I really take it as a compliment. If they're calling me out that tells me something and that's nice of them to be calling me out," Northcutt said.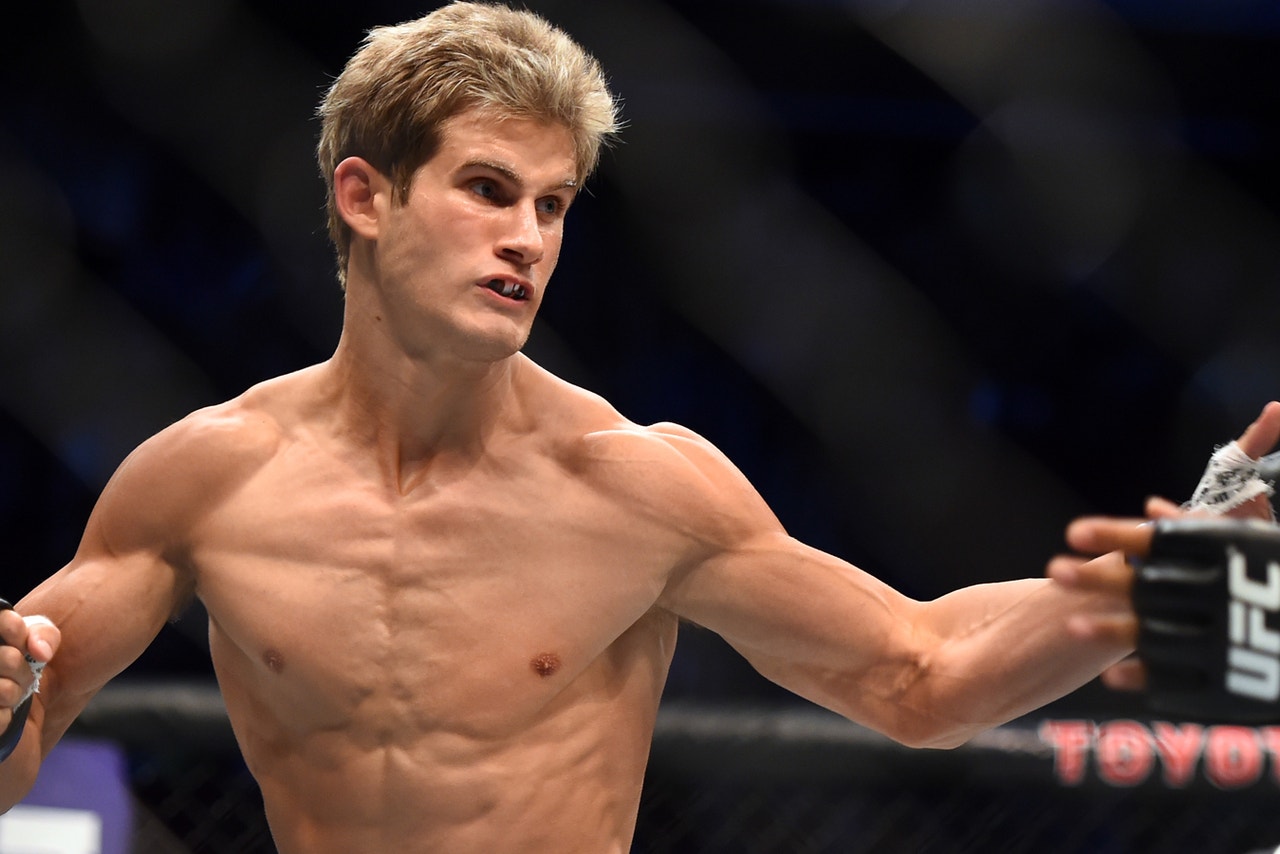 As far as the matchup with Gall goes, Northcutt hasn't really seen much footage worth studying on the New Jersey native because his two UFC fights have both come against true novices in the sport. Gall defeated Mike Jackson, who had no prior professional experience going into their fight and obviously the same could be said for CM Punk.

"The fight against CM Punk, he fought the CM Punk who came from the WWE and had no MMA fights. Same thing as before when he fought in the UFC, the person he fought (Mike Jackson) had never had an MMA fight. What I saw was, it was very hard to tell anything from the fights because he fought two guys who never had a fight before," Northcutt said.

"I think everybody expected just what happened for CM Punk and Mickey Gall and CM Punk it takes a lot of guts for him or for anybody to step into the Octagon to fight."

Northcutt actually ended up training at the same camp in Milwaukee that helped prepare Punk for his UFC debut so he doesn't have a bad word to say about the former pro wrestler turned mixed martial arts enthusiast, but he also knows if they fought, the result would be the same as what Gall did to him.

"I believe it would have been very similar to what happened between CM Punk and Mickey Gall," Northcutt said about a hypothetical fight with Punk. "I think CM Punk is going to be getting better and better and I hear he's going to be looking for a fight soon."

In a way, Northcutt isn't certain what to expect out of Gall simply because there's no way to tell what he'll do when he gets into the Octagon with a real professional with triple the experience inside the cage.

Gall has stated numerous times that he's anxious to show off his striking against Northcutt, but the 20-year-old Texas native just doesn't buy it. On the flipside, Northcutt has no fear of going to the ground with Gall and he might just be the one to initiate it.

"I do not think that's true. I believe he's going to be shooting for the shot to try and take me down. I have great wrestling as well so I might just take him down and ground and pound him," Northcutt said.

"I've had four knockouts and three submissions out of eight fights. I know I have great grappling myself and I know how I do with submissions. The great thing is it's mixed martial arts. So I'm prepared and I'm ready to go out there and get the victory."


---