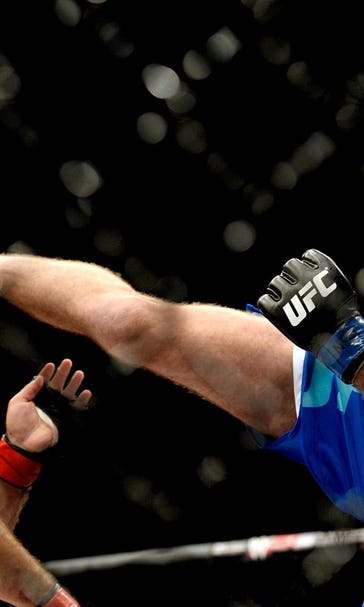 Ryan Hall already back in training with Kenny Florian: 'I want to make big strides'
December 22, 2015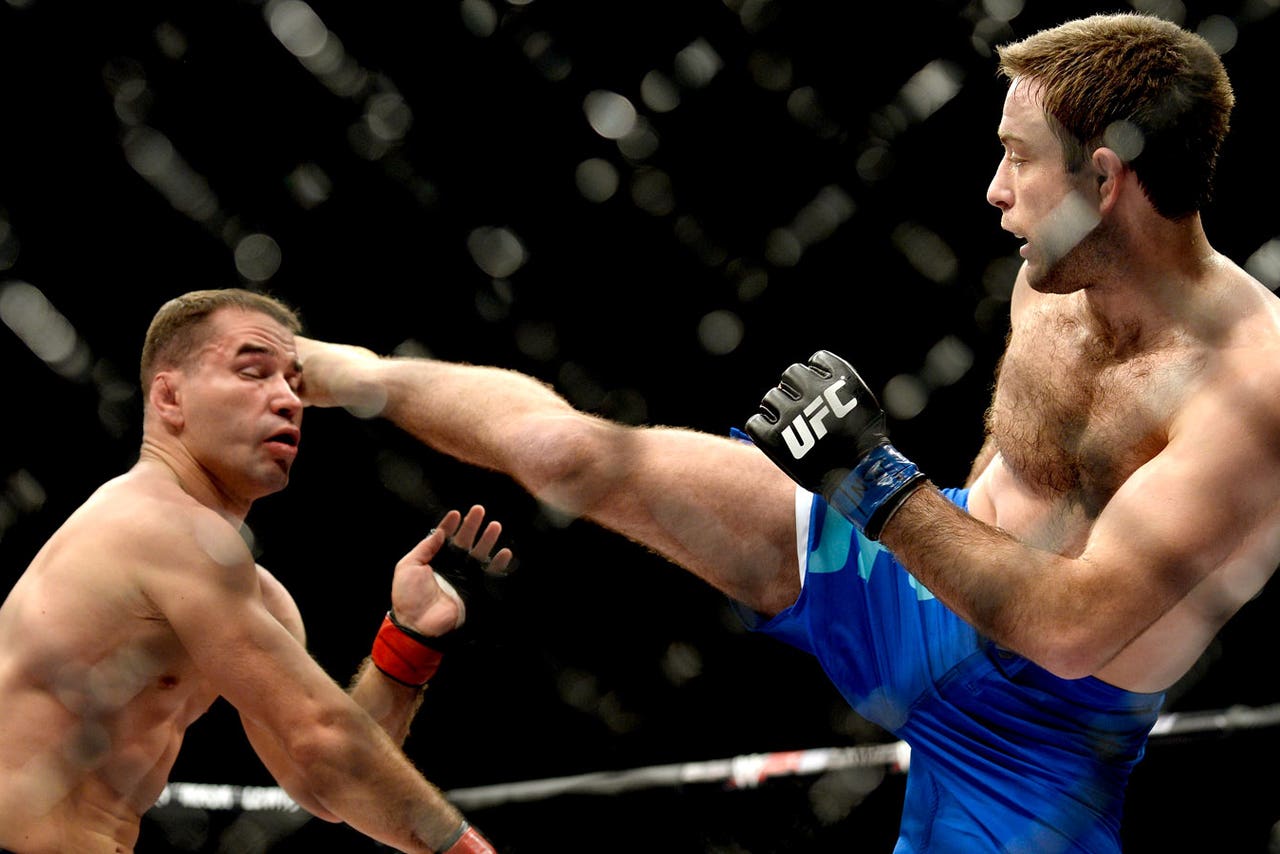 You can tell a lot about a person by how they respond to success. Some revel in it to the point of distraction -- allowing themselves to lose focus and habits that helped them get to where they are.
Others give themselves an appropriate amount of time to enjoy and relax before getting back to the grind. Then there are those like Ryan Hall.
Days after the biggest win of his career -- a dominant TUF Finals victory against Artem Lobov -- the Brazilian jiu-jitsu ace wasn't back home in Virginia, celebrating with his 50/50 academy and giving his mind and body a much-needed rest after a tough season and hard training camp. Instead, we found him in Southern California, a long way from home, already back on the mats training with a secret coaching weapon -- Kenny Florian.
"Kenny has been such a good friend to me over the years. I'm really lucky to have him help me out the way he has," Hall told us.
In the past, the two fighters had both trained at Montreal's Tri-Star gym under Firas Zahabi. During his fight career, Florian became a two-division title challenger and one of the most well-rounded fighters, pound-for-pound, in the sport.
Since retiring from competition, Kenny has kept up his training while serving as a television analyst. He recently seriously considered an offer to become head coach of Team Alpha Male.
In addition to simply being one of the best minds in MMA, Florian, like Hall, is a jiu-jitsu based fighter and of a similar size, so it seems like a smart decision for the TUF champion to get in work with KenFlo. Hall is back in the gym so soon because he's eager to improve and fight again soon.
"I'd love to fight in April or thereabouts," he said.
"I have enough time to make big strides from a technical perspective in that amount of time. That's the benefit to being so new to MMA --€" that you can make big leaps in between fights. If you're not, you're probably not approaching it properly."
By ignoring the concept of an offseason and realizing that technical improvement happens between training camps, Hall is indeed taking the proper approach to MMA. According to Florian, the 30 year-old is on his way to becoming a monster in the cage.
"Ryan has such a dedication and passion to be the best martial artist he can be. He's a great learner who isn't interested in short cuts," Florian said.
"I have no doubt that he will find the same success in the UFC that he found as a jiu-jitsu competitor. His work ethic, intelligence, hunger to learn and growing arsenal will make him a nightmare to deal with in the Octagon."
Though he dominated in the TUF Finals at lightweight, Hall plans to move back down to featherweight now that he won't have the pressure of having to potentially make weight every week or two in the TUF house. In fact, if what he said about his walking-around weight is true, Hall will be pretty slight, even at featherweight, in comparison to his opponents.
"I'm definitely going to be at 145 for the long haul," he said.
"I fought that season weighting 152 or 153 pounds, not being on a diet of any kind. It was the same thing for this fight. It was a great opportunity because there were so many tough opponents. But I definitely walked onto the scale without cutting any weight. I walk around weighing about 156 to 158 pounds.
"So typically I could diet down to 151 pounds, and it is a very easy drop to 145 pounds."
Though he has to be quite gratified at becoming the TUF champion and earning a UFC contract, Hall's only real mention of emotion to us is that of gratitude.
"I'm honestly very happy. I feel an immense amount of gratitude for people who helped me and who helped me during camp," he said.
"The only reason I got to fight in the first place was because for four weeks, people uprooted their lives. Without them, I had no chance. It meant so much to me, and I was hoping for a good performance."
He had a great one, and now it would seem Hall's life is set to change significantly for the second time in recent years. Back in 2009, Hall won his way into the ADCC world submission grappling championships.
Winning the trials to gain entry into the Olympics of submission grappling was a huge accomplishment in and of itself for the then brown belt Hall, considering that most of his opponents were highly ranked black belts, including former world champions.
Hall did much more than show up, however. The American ended up winning bronze at ADCC 2009 in his weight class.
Hall certainly sees parallels between that experience and his TUF one. "When I placed at ADCC as a brown belt, I had just been training for about five years and no one gave me much of a shot to do that," he remembered.
"At that time, I had left my jiu-jitsu team and was training with blue belts for the most part. That is similar to what I'm doing with MMA. I went 15 months without a fight. I wasn't training at TriStar because it was expensive to travel back and forth. The vast amount of training was done by myself. Having a little success at ADCC and having a bit of success with TUF validates that work. It shows that if you value your time and put in hard work, circumstances don't have to dictate what you can accomplish, if you have the right mindset and have a dedication to your craft."
---
---