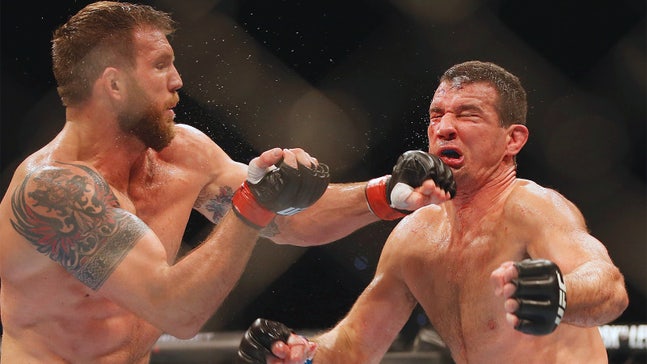 Ryan Bader: I deserve to be next in line for the title shot
Published
May. 1, 2015 1:37 p.m. ET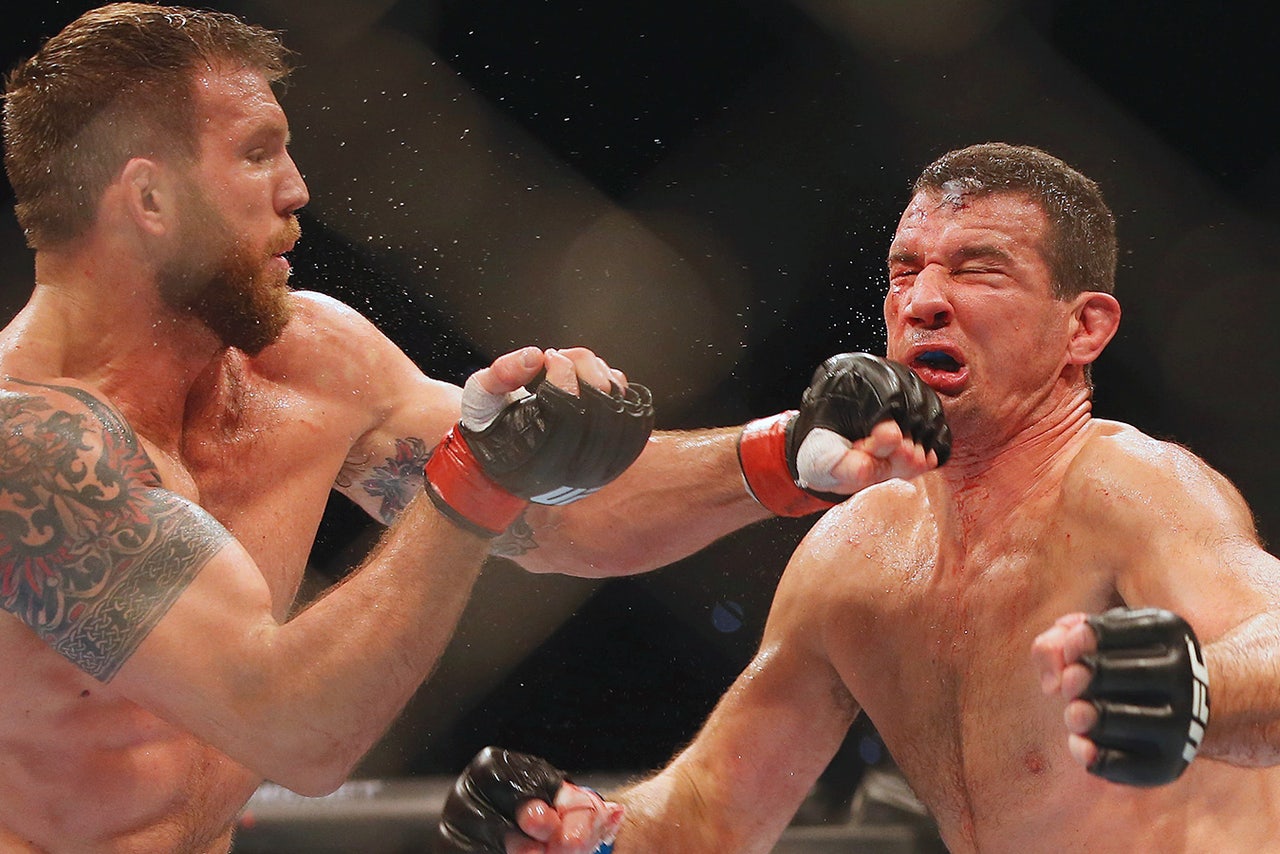 UFC light heavyweight contender Ryan Bader had to face double disappointment this week when he not only lost his opponent for his upcoming fight on June 6 in New Orleans, but he also got passed over for a title shot when Jon Jones was stripped of his belt earlier this week following an arrest on felony charges for leaving the scene of a car accident.
Bader was scheduled to face Daniel Cormier in just over a month's time, but when Jones got stripped and suspended indefinitely, the UFC opted to make a new title fight in his absence. Cormier got pulled from his fight with Bader and placed in a title bout against Anthony Johnson as the main event for UFC 187 in May.
Bader was obviously disappointed that he not only lost his fight, but didn't get a chance to compete for the title, which is the place he's strived to be since winning "The Ultimate Fighter" to get into the UFC in 2008.
"I was upset inside because I wanted that fight with A.J. (Anthony Johnson) as soon I heard there was a rumor going around about Jon Jones," Bader told FOX Sports on Friday. "The first thing in my mind was I'm training for June and I want to jump in this fight in May. I know I can beat both those guys. I know I can beat A.J. and I know I can beat D.C. (Daniel Cormier), I can beat anybody in the division.
"I didn't hear anything and they announced it was D.C. I wouldn't say I was pissed off, but I was disappointed because I wanted that fight. I want to be the champ."
With Cormier out of the fight on June 6, Bader had to re-adjust his training schedule as he started to look ahead to what comes next. The former Arizona State wrestler is currently on a four-fight win streak and arguably ahead of anybody else in the top 10 with an argument to fight for the belt.
Bader holds recent wins over Ovince Saint-Preux, Rafael 'Feijao' Cavalcante and Phil Davis, who were all ranked in the top 10 just recently. On the other side of the coin, the four fighters current in front of Bader in the rankings -- Cormier, Johnson, Alexander Gustafsson and Rashad Evans -- are either fighting for the title already, off a loss or currently on the shelf due to injury.
That leaves Bader as the last man standing and the only real viable contender at 205 pounds.
"It makes sense for me to get the next title shot," Bader said. "The last three fights have been top 10 competition -- (Rafael) Feijao, OSP (Ovince Saint-Preux), who has won seven out of his last eight, and then we went in and beat the No. 5 guy in Phil Davis.
"Then you have the top five -- Rashad (Evans) is out, Gustafsson just got knocked out by the potential champion and Glover (Teixeira), who is on a two fight losing streak and just got dominated by Davis. We need new blood in there. Those guys have all fought for the title, every one of them, and they all lost. I'm deserving to be next in line."
Bader's manager David Martin of the Martin Advisory Group says that his client was more than willing to fight other contenders to earn a title shot, but time and time again he got turned away. Now that he's on a four-fight win streak with three wins over top 10 opponents, there's no way to deny him a chance to compete for the belt against the winner of the main event from UFC 187.
"We agreed to fight Daniel Cormier twice. We agreed to fight him at UFC 173 and it ended up for whatever reason and the UFC ended up putting him against Dan Henderson. We agreed to fight Cormier and it got bumped. We then agreed to fight Alexander Gustafsson in Sweden, that got bumped when Anthony Johnson got his issues resolved when he was suspended," Martin explained. "They bumped Ryan to fight Gustafsson and gave it to Anthony Johnson. We agreed to fight Daniel Cormier again on June 6.
"We will fight anybody as long as it makes sense. Those fights we accepted make sense because they got Ryan closer to his goal of fighting for the belt. So it doesn't make any sense fighting anybody else that's out there. Gustafsson's hurt and Cormier's fighting Johnson."
Even Cormier doesn't see why Bader shouldn't receive the next chance at the belt considering what he's done in the division lately and how the winner at UFC 187 will need a top contender once their fight is settled.
"I love Ryan Bader and what he's done so far," Cormier told FOX Sports. "He's having an unbelievable streak right now and if Jon's gone for a while, he could be the next guy to fight for the title, he's right on the cusp."
Bader definitely agrees.
"My ultimate goal in this sport is to go in there and win that title. I want to be the best. I believe I can beat A.J. I believe I can beat Cormier. Whoever wins that belt," Bader said. "For me it doesn't make sense to take a fight just to take a fight. I'm in this to win the belt. So for us, waiting a couple of more months, I was fighting in June, what is it to wait until maybe September?"
"It just makes sense for me to get that next title shot. I'm on a four fight winning streak and nobody else can say that. The top five right now is all scrambled and the bottom half of the top 10, I cleaned that out. So why not?"
---
---