Ronda Rousey is the new Chuck Liddell; Chad Mendes gets Jose Aldo next
BY Damon Martin • April 17, 2014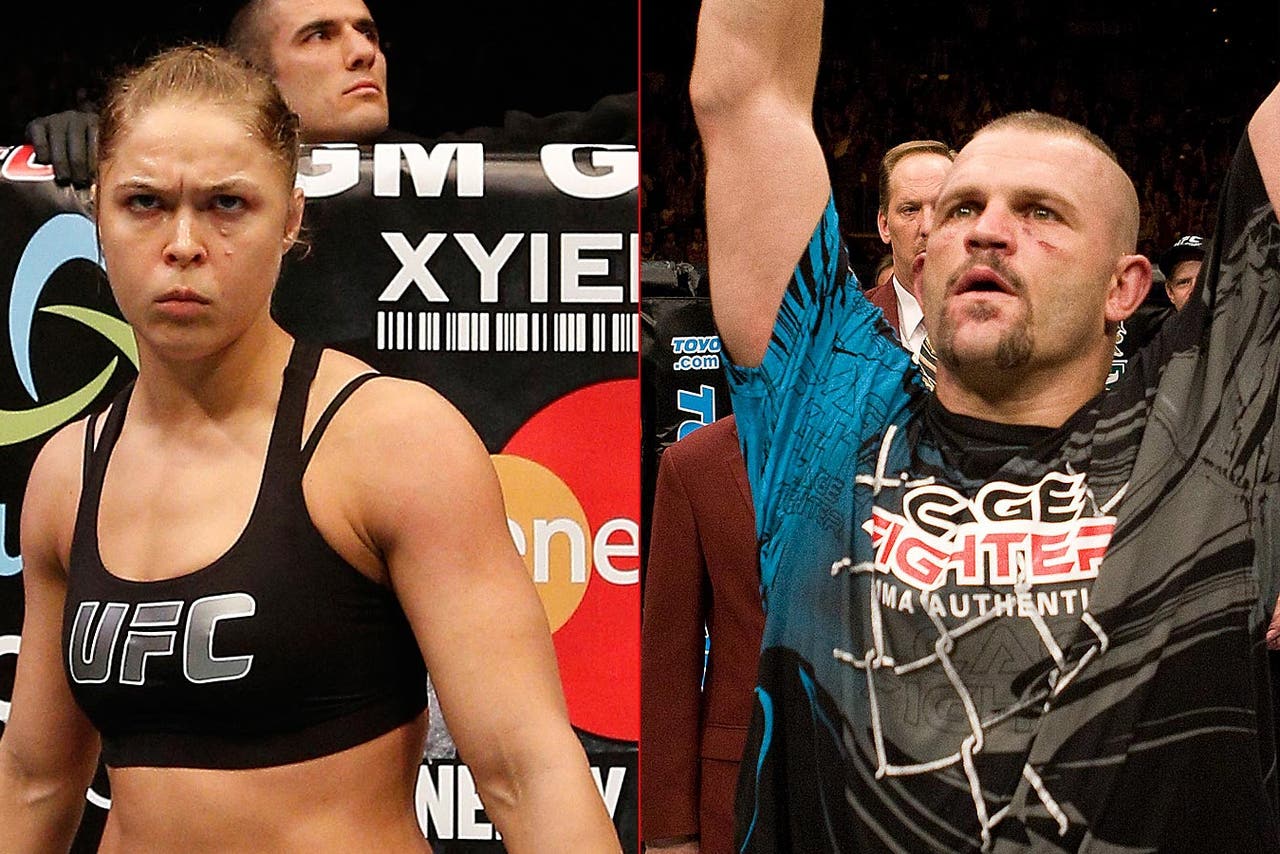 It was a bit of a shocker when the UFC announced recently that women's bantamweight champion Ronda Rousey would be returning to action on July 5 against Alexis Davis after it was presumed she was probably going to be sitting out until maybe September or October.
Rousey was fresh off of two wins in just under three months, besting Miesha Tate and Sara McMann in back-to-back fights and with her part in the 'Entourage' movie filming in March and promotion for 'The Expedandables 2', which she starred in, opening in August, everybody had planned on her being out for most of the summer.
As it turns out, the UFC had the same idea in mind until Rousey called UFC president Dana White and asked him to get her another fight, sooner rather than later.
"I didn't have her set to fight on fourth of July.  She called me," White said on Thursday.  "She was pretty pushy about it actually and I respect that."
Rousey's willingness to fight so often while keeping a busy schedule outside the cage as well as her desire to face whoever the UFC throws in front of her reminds the president of a fighter he still admires as one of his closest friends to this day. 
That fighter also happens to be in the UFC Hall of Fame and remains one of the most well known competitors to ever step into the Octagon.
"Ronda Rousey, she's the new Chuck Liddell.  She doesn't give a s--t.  She'll fight anybody, anywhere, any time.  I could throw her on three cards back to back to back, she'll do it.  On 24 hours notice, she'll film two movies in between," White said.
"Ronda Rousey is the only one I can compare to Chuck Liddell.  I've never seen anything like it."
Chad Mendes next for Jose Aldo
The UFC has determined that Chad Mendes -- the No. 1 ranked featherweight contender -- will get a rematch and the next shot at champion Jose Aldo, but the fight probably won't take place until the late summer months this year.
"Yeah, I think so," White answered when asked if Mendes is getting the next title shot.
The timeline for Aldo is askew due to the fact that the champion has apparently struggled with a neck injury for some time in his career, and gearing up for a fight requires him extra time to get ready. 
The current expectations for the Aldo vs. Mendes fight is late summer, most likely in August or September, but White couldn't nail down a date just yet.
"There's this thing that he has to do to prepare to start getting ready for a fight, because of his neck.  His neck is messed up.  So he has to go through some type of therapy every time before he starts training," White revealed.
Mendes lost to Aldo in their first fight by knockout in 2012, but since that time the Team Alpha Male fighter has gone 5-0 with four knockouts or TKO's to his record.  Now it looks like he'll get a second crack at Aldo later this year once the champ is ready.
UFC takes the blame for Wanderlei vs. Chael fiasco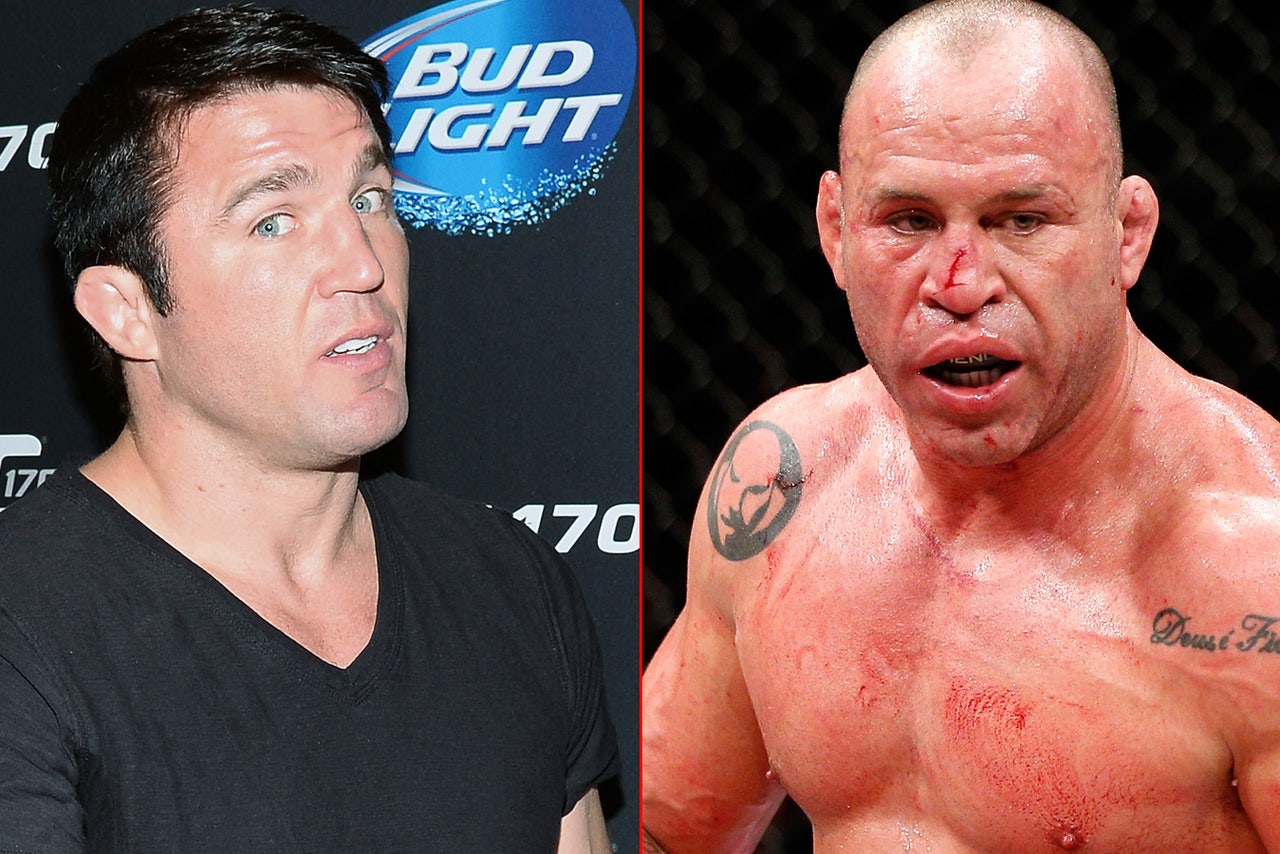 As good as the hype was surrounding the street fight that took place between coaches Wanderlei Silva and Chael Sonnen on The Ultimate Fighter Brazil 3 this season, UFC president Dana White is still unhappy it took place.
During the melee, Silva injured his back, which forced him to push the fight with Sonnen to July instead of May not to mention how the fighters from the show were forced to break up the action.
Now that it's all said and done and the show aired last Sunday, White says that the onus on the entire situation does not fall on the fighters.  In reality, he takes the blame saying the production crew running the show in Brazil failed to prevent this from happening, and it's on them for allowing the entire thing to break down.
"It's not Wanderlei's fault, it's not Chael's fault -- it's our production team's fault," White said.  "It's the people who were in that building. Do you think that s--t doesn't happen in the United States?  Yes it happens, guys get heated sometimes.  I would never let them touch each other.  You don't let it happen.  They don't like each other, everybody knows they don't like each other, they passionately do not like each other. 
"They should have never been allowed to lay their hands on each other. Period. End of story.  It's our fault."
Vitor no longer guaranteed a shot at the title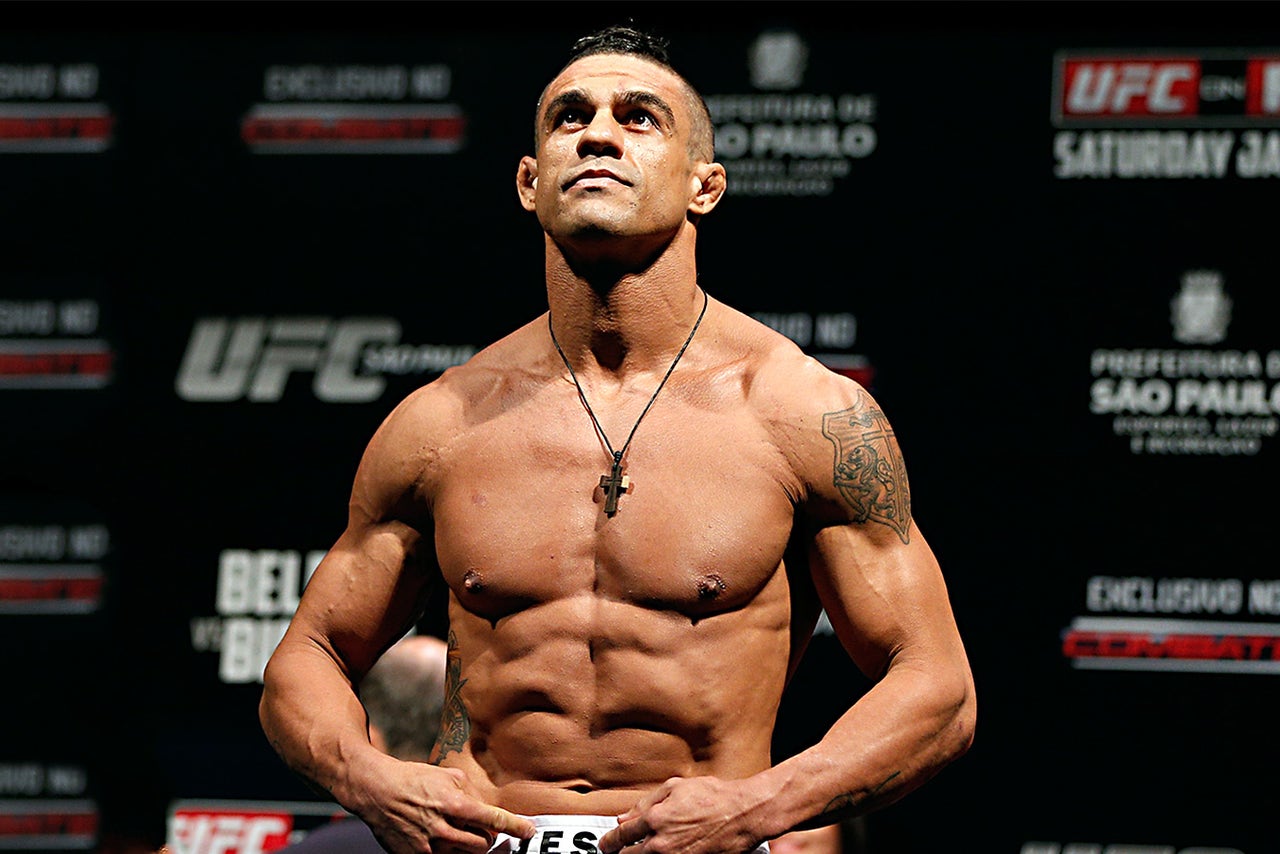 Vitor Belfort has turned into a ghost since he was removed from his scheduled fight against Chris Weidman at UFC 173 in May following the Nevada State Athletic Commission's decision to outlaw testosterone replacement therapy (TRT).  At the time, Belfort, a noted user of TRT, decided to take some time off and make adjustments to his body so he could cycle off the treatment.
Since that time, Belfort has been fairly quiet, not doing many interviews, and really just staying out of the public spotlight.  Even his boss hasn't heard from him lately, so White can't be sure when Belfort might be returning to action.
"I haven't talked to Vitor since that whole thing went down," White revealed.  "You guys were just interested in him getting his ass kicked and getting him out of there.  Like I say all the time, the media got what they wanted, Vitor's gone."
"I haven't heard a word from him.  He's got a lot of s--t to clear up.  He's got to handle that, not us."
As far as his title shot goes, White says that's no longer guaranteed either. While Belfort still sits near the top of the rankings in the middleweight division, life goes on whether he likes it or not.  What that means is if another meaningful contender jumps up and takes his place in the pecking order, Belfort could be forced to wait again before potentially fighting for the UFC middleweight belt.
"I don't know, we'll see what happens," White said when asked about Belfort's title hopes.
Carlos Condit's surgery goes well but he's out for a while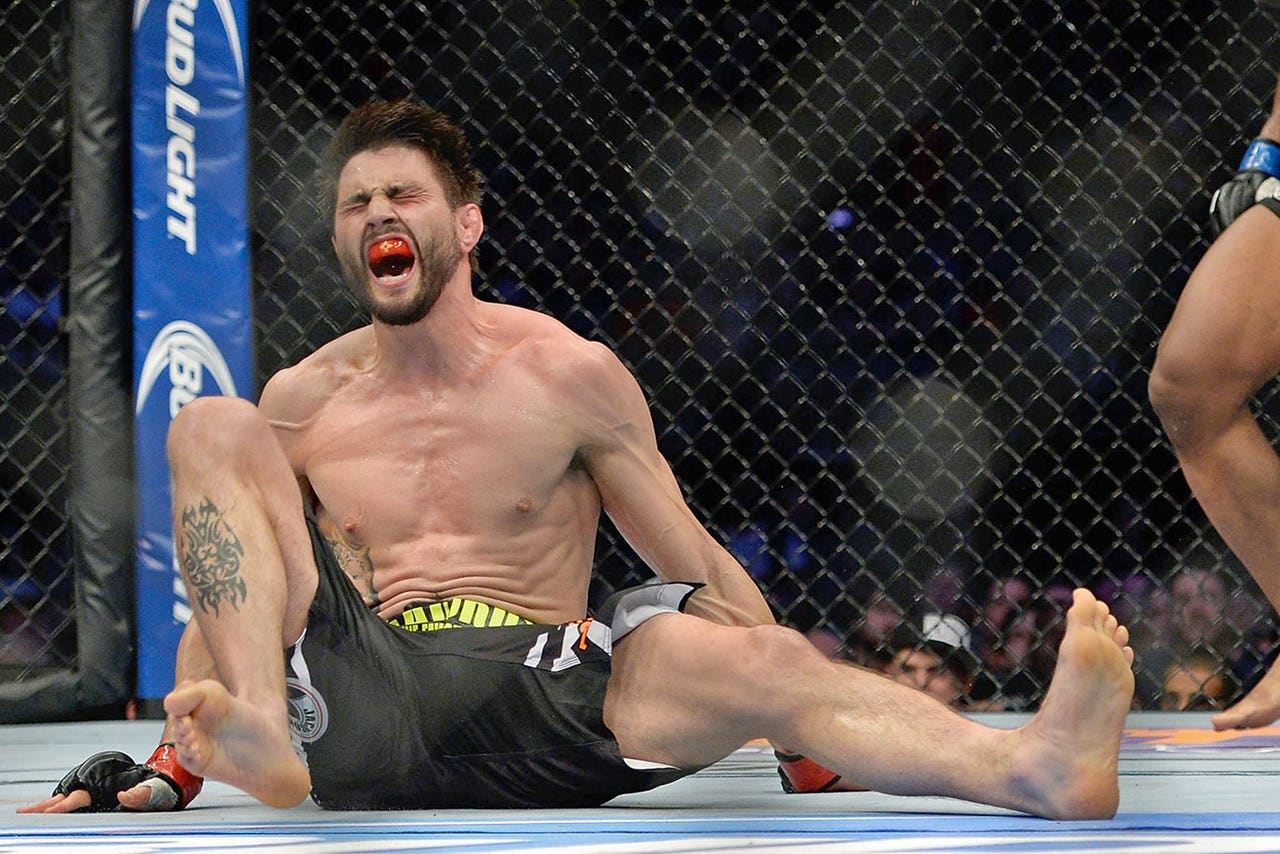 Dana White also updated the injury status of former UFC interim welterweight champion Carlos Condit, who recently underwent surgery to repair a torn anterior cruciate ligament (ACL) in his knee following a fight with Tyron Woodley in March.
The good news is everything went well with Condit's surgery and he's back home in New Mexico recovering and going through the initial stages of rehabilitation.
"It went great, he's recovering now," White told FOX Sports.
The bad news is like all ACL tears, Condit is likely looking at a lengthy spell on the shelf as he waits for his knee to get healthy again.  Like Georges St-Pierre, Conor McGregor, and other UFC fighters who have also gone under the surgery recently, Condit is probably staring at being out of action for at least a year dealing with the injury.
"Unfortunately, yes," White said about Condit's recovery time.
MacDonald vs. Woodley winner not a lock for title shot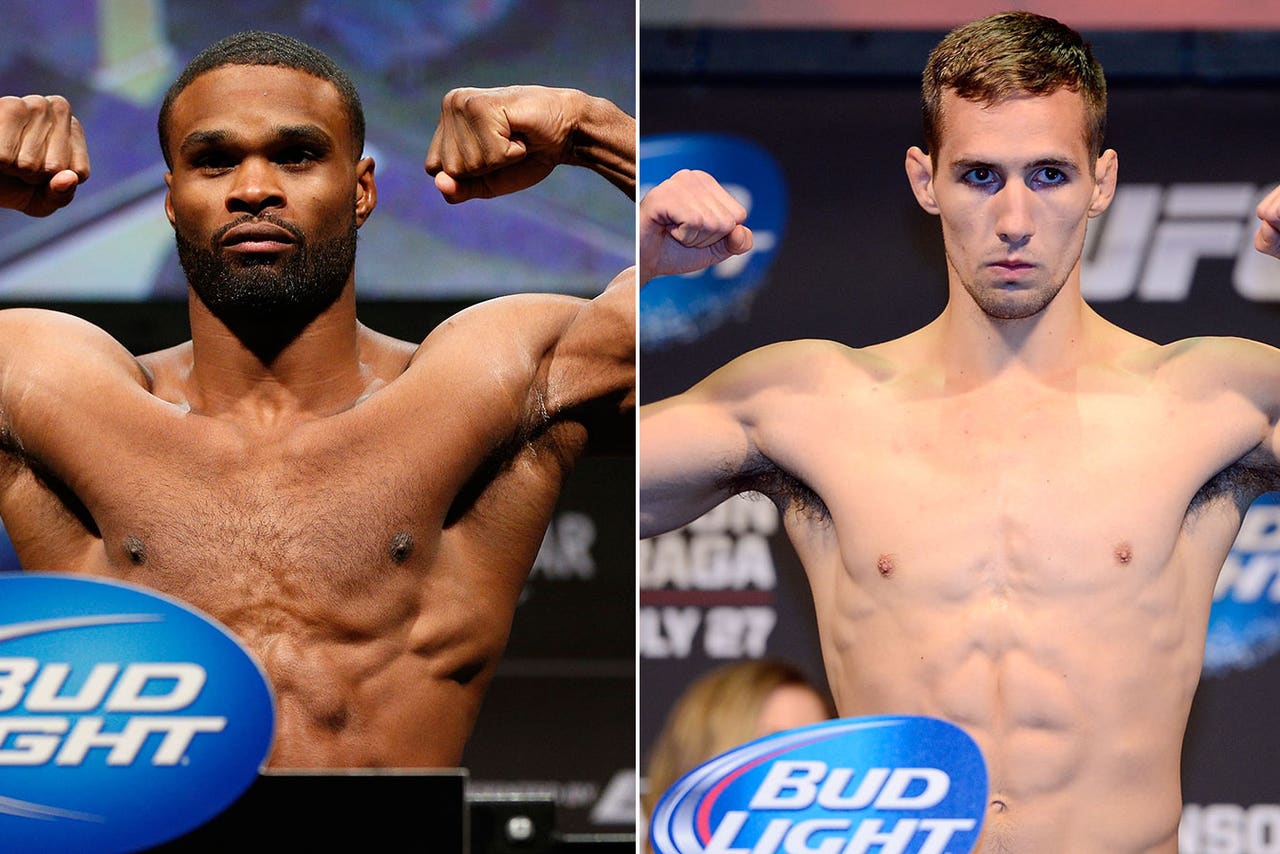 The co-main event for UFC 174 will pit Rory MacDonald versus Tyron Woodley in a welterweight battle between two of the hottest fighters in the division, both gunning for a title shot against champion Johny Hendricks.
MacDonald and Woodley are currently ranked in the top 10 of the division, and all signs seem to be pointing towards the winner getting the next crack at the belt, but White says slow down before calling it a No. 1 contender's fight.
From the sound of things, White may be contemplating a Hendricks rematch with the man he beat to win the title depending on how things play out with his next fight in May.
"I don't know.  Obviously an important fight," White said about MacDonald vs. Woodley.  "Robbie Lawler's still floating around out there, too. That was a close fight."
---
---