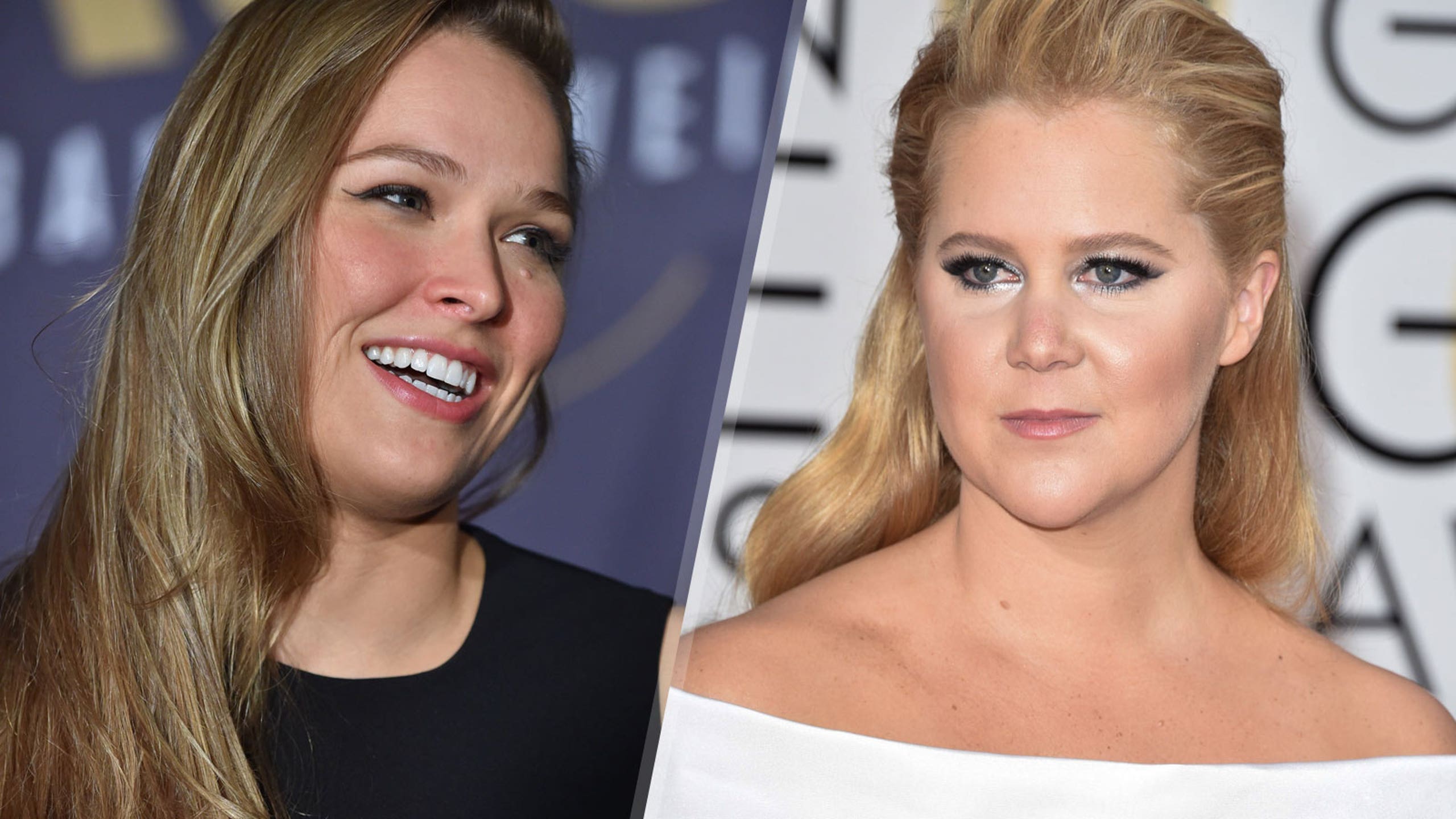 Ronda Rousey filming commercial with Amy Schumer that could be Super Bowl bound
BY Damon Martin • January 15, 2016
Ronda Rousey may not be returning to the UFC until after July but her career outside the Octagon continues to flourish. The former women's bantamweight champ reportedly filmed a new Bud Light commercial alongside comedian Amy Schumer and actor Seth Rogen recently.
Schumer actually took to Instagram earlier this week, where she posted a photo with Rousey, and it led to speculation whether the two were working together on some kind of project.
Days later, the Daily Mail in the UK showed off pictures from the set with Rousey alongside Schumer and Rogen as they filmed the Bud Light spot in Los Angeles.
Now the timing of this commercial seems fairly obvious considering Bud Light is usually one of the most prominent brands featured during the Super Bowl, which airs on Feb. 7 from Santa Clara, Calif.
From the look of the photos on set it appears Rousey, Schumer and Rogen are engaged in some kind of faux-red carpet affair with a lot of Bud Light bottles decorating the set.
Rousey has been keeping rather busy lately with this commercial shooting in Los Angeles and her upcoming stint hosting "Saturday Night Live" scheduled for Jan. 23.
Rousey also has two film projects coming up including the "Road House" remake and a movie titled "Mile 22" where she stars alongside Mark Wahlberg.
Thanks to her arduous schedule, Rousey informed UFC president Dana White earlier this week that due to filming she was getting pushed further and further away from a return to training, which ultimately lead to the former champion not fighting at UFC 200 in July.
As of now there's still no word on when Rousey will return to the UFC but she's certainly not short on things to keep her busy in the meantime. 
---
---