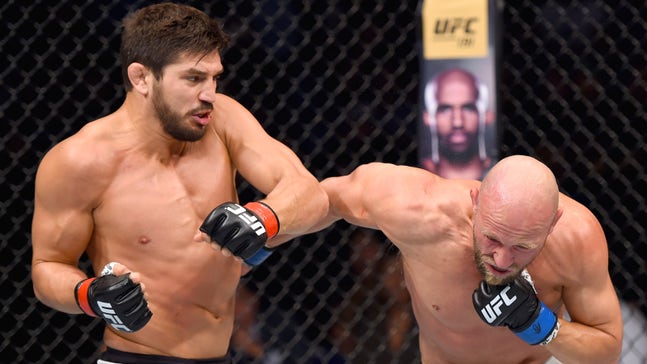 Patrick Cote: Cowboy Cerrone 'crumbles' under pressure
Published
Jun. 16, 2016 2:30 p.m. ET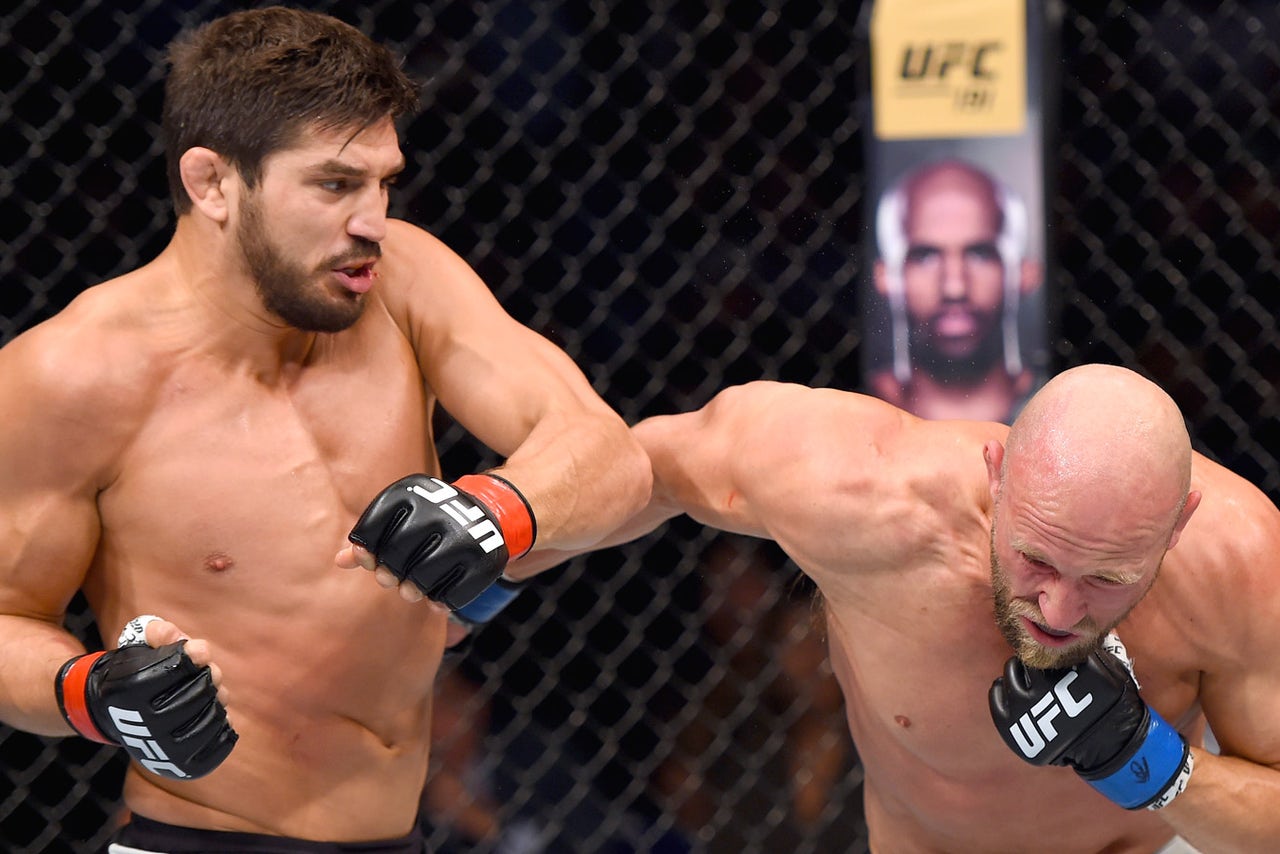 Patrick Cote might be walking into his fight with Donald "Cowboy" Cerrone Saturday night as a slight underdog, but don't tell that to the veteran Canadian looking for his third straight knockout.
Cote has found new life since moving down to the welterweight division after three consecutive wins. And now he's looking to add Cerrone's name to his resume as No. 4.
The 36-year-old Cote doesn't discount Cerrone's big fight experience. 
"I think Cerrone's going to be ready, he's an experienced guy. He's not stupid," he said. 
But Cote also knows the former lightweight title challenger has a blueprint on how to be beaten. And the heavy-handed Canadian plans on exposing that weakness as soon as the referee says go.
"If you let him control the pace the fight, that's where he's very, very dangerous," Cote continued. "Every minute of the fight that passes, he's getting better and better. So that's the thing about Cerrone. You don't want to give him control of the pace of the fight."
Cerrone only has one fight under his belt as a welterweight, and while he was able to put Alex Oliveira away with relative ease, he's taking a much bigger step up in competition by facing someone as dangerous as Cote.
Cote has always been known as a knockout striker. But with recent improvements in his training as well as his mental game, he doesn't see how Cerrone survives five minutes with him, much less all three rounds.
"In my head, I can't see the fight passing four minutes of the first round," Cote said. "The way I feel now, the way I'm in shape, the way my striking is accurate, the way everything is right now, I feel so good. I'm just going there and when the bell rings, I've got enough experience not to get stressed by the name Cerrone. I don't care.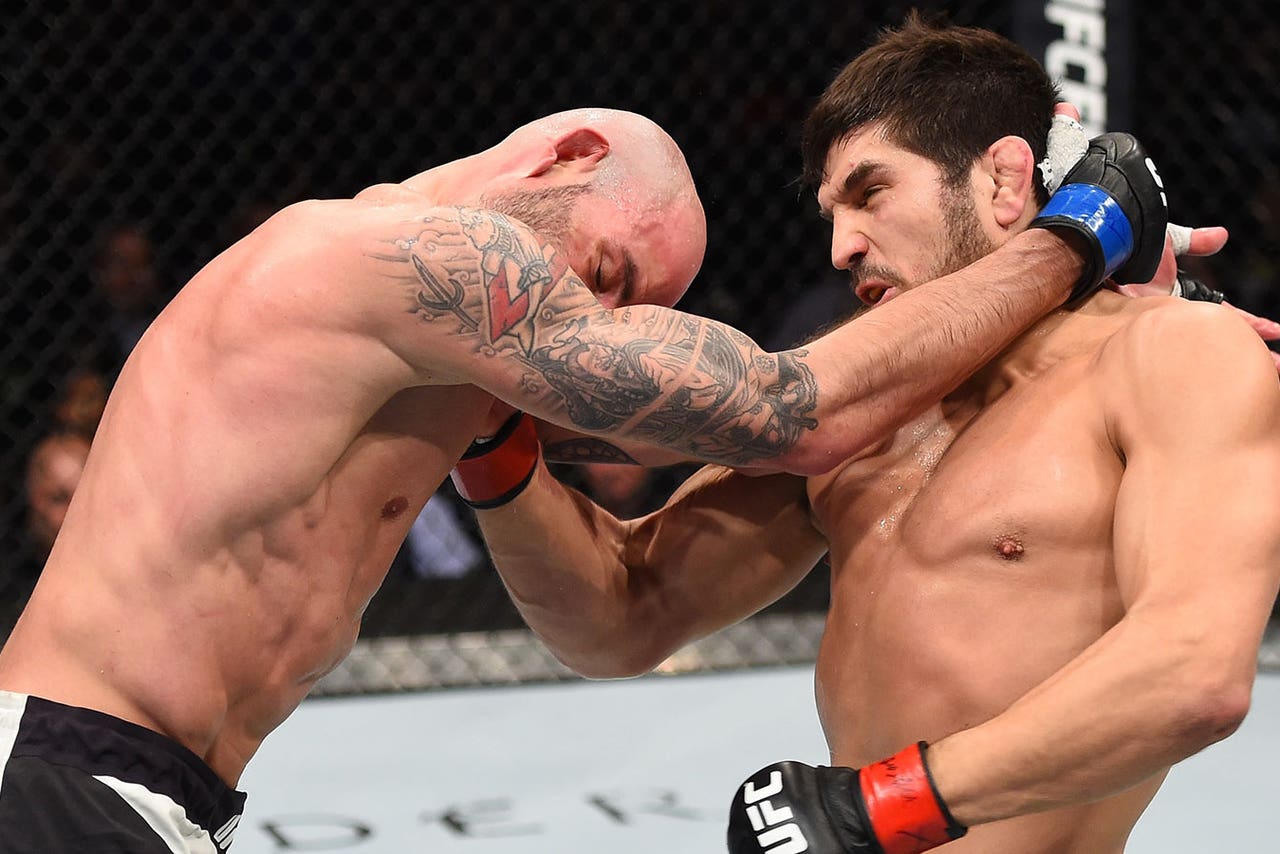 "I don't care what's in front of me anymore. I don't care who's in front of me. We know what to do. We'll see if he's able to take the pressure, take the power punches, take the weight advantage that I'm going to have. I have a really big doubt about it."
This new version of Cote is a far different animal that the middleweight who fought Anderson Silva for the UFC title just a few years ago.
Coming up as a top prospect out of Canada, Cote was known for his power punching and granite chin, but his ground game was often the cause for many of his past losses.
So Cote became obsessed with proving that he was a truly well-rounded mixed martial artist, though it took away from what he did best: knocking people out cold. 
"I think I lost myself in the ring a little bit over the last couple of years trying to be a fighter I wasn't," Cote said. "I tried to be more of a wrestler or jiu-jitsu guy because I wanted to prove to everybody that I wasn't just a striker."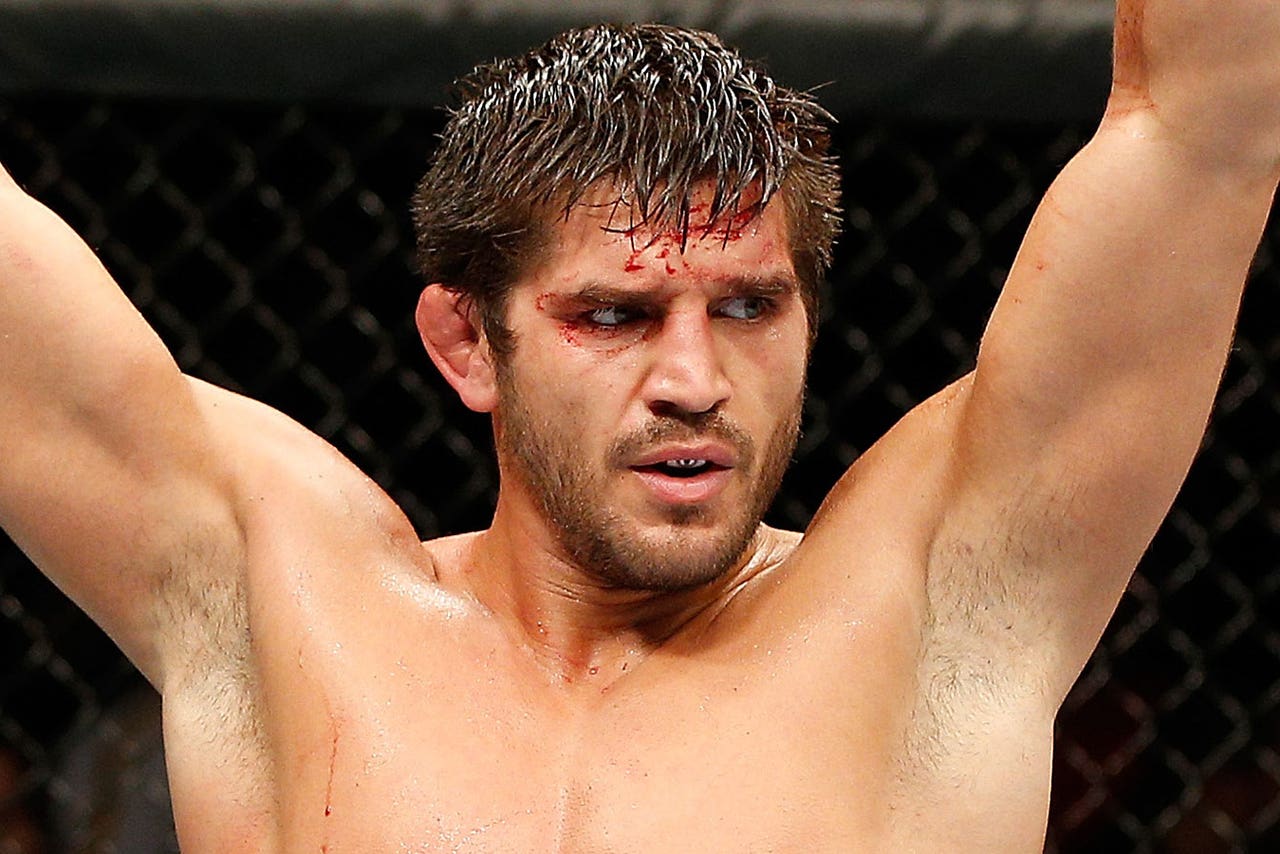 So with help from his coaches and a new weight class, Cote has gotten back to what made him great in the first place. 
"I spoke to my coach and we had a long conversation about that," Cote said. "He's like you don't have to change your game, just add a few things on. You're a striker. That's why you're in the UFC. That's why they signed you in the beginning because you were a stand up guy and you were knocking people out. You have to get back to that. That's your bread and butter.
"So like I did in my last two fights, I showed I could wrestle. I showed I could go on the ground. But I'm a striker. I'm a puncher. That's what I do."
And the result has been a steady climb up the welterweight rankings.
If Cote's plan to assassinate Cerrone inside the first round comes to fruition on Saturday night, it will put the Canadian on a collision course for a fight to finally tackle the top 10 in the division.
Of course, if Cote had his way, he'd skip all the rankings and just gun for the top spot. Nothing would make him happier than throwing hands with welterweight champion Robbie Lawler.
"I can easily see having a title fight with three knockouts in a row," Cote said. "If I put Cerrone away and Lawler beats (Tyron) Woodley. Could you imagine me and Robbie Lawler? The fireworks that would be? That's business.
"That's entertaining business, and you have to understand that."
Cote faces Cerrone in the co-main event of UFC Fight Night on FS1 this Saturday night. The main card kicks off at 10:30 p.m. ET. 
---
---