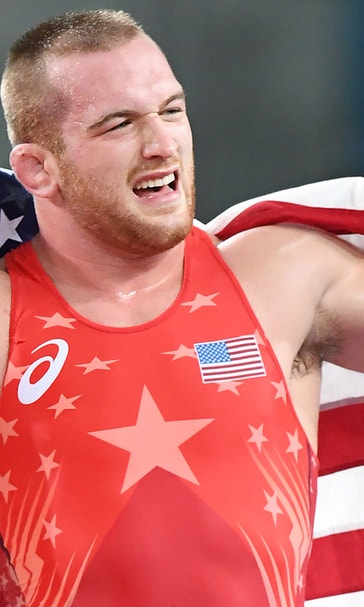 Olympic gold medalist Kyle Snyder plans to pursue UFC career immediately
January 14, 2017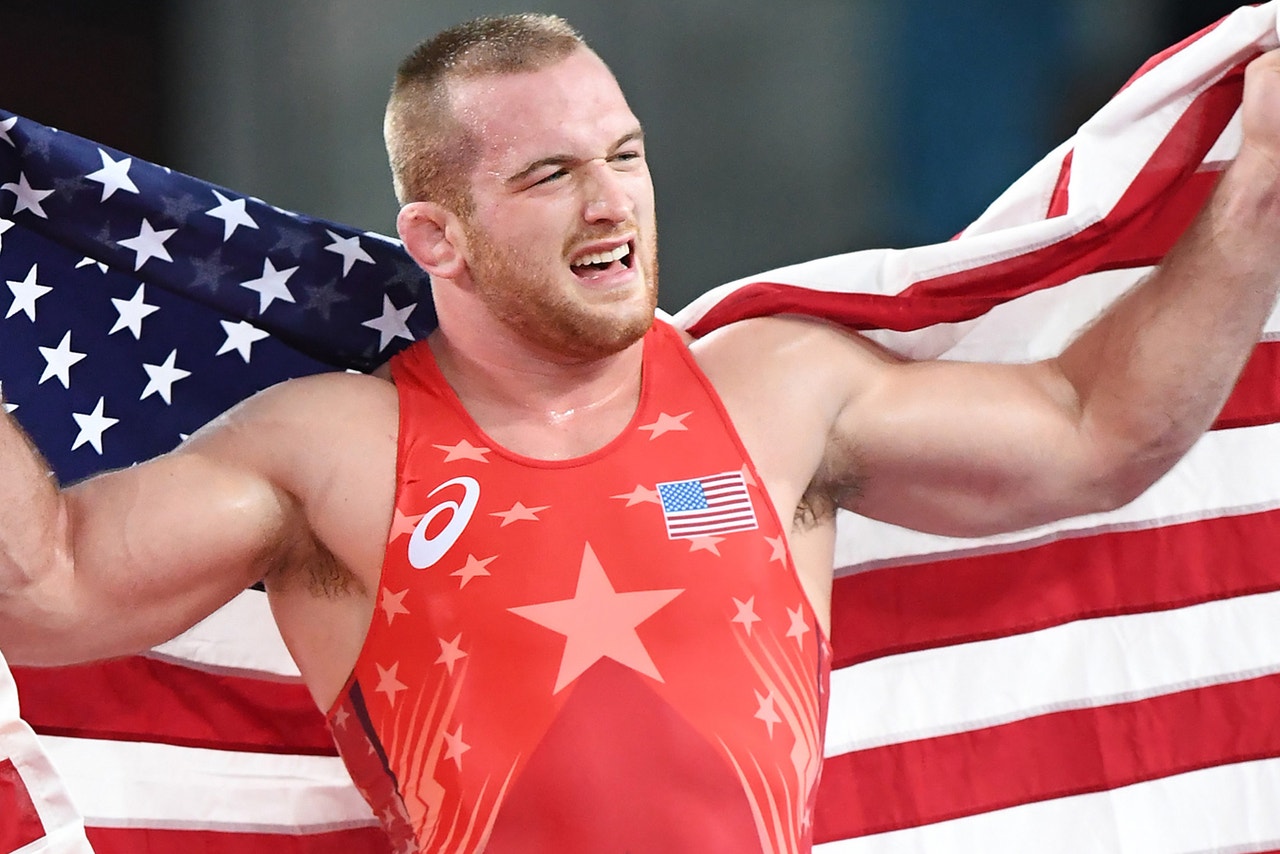 2016 Olympic gold medalist Kyle Snyder is ready to make his move into mixed martial arts.
Snyder attended UFC 203 in Cleveland on Saturday night and it was clear that he enjoyed the show as he released a tweet saying he wanted to fight.
On Monday, Snyder spoke to FOX Sports and made it clear that he wants to pursue a career in mixed martial arts while still looking to conquer another run at the Olympic games in 2020.
At just 20 years of age, Snyder is already the youngest American to ever win gold in wrestling in the Olympics and he'd like to add another accolade to his growing list of accomplishments.
"I want to fight. Basically what that tweet means. I love wrestling, I really do. I would want to continue wrestling but I want to do both at the same time," Snyder revealed. "I want to pursue my wrestling career, wrestle in World Championships and the Olympic games, but if the scheduling could work out and I can become an elite fighter, then I want to fight in the UFC as well.
"They put on a great show, it's really exciting. I think it's something that I could excel in. I haven't done much boxing or jiu-jitsu or striking or stuff like that but I think that I could pick it up pretty quickly. The crowd and the way they made the whole thing a big show was just exciting for me. It's something that I want to do."
Snyder had previously mentioned when speaking to FOX Sports that he was a big fan of the UFC and enjoyed watching fighters like Conor McGregor, but hadn't decided if a career in MMA was something he would actually pursue.
At 19, Snyder became the youngest American to win the World Championships in wrestling in 2015 before taking home an NCAA heavyweight title earlier this year while competing for The Ohio State University.
Snyder has already made history throughout his athletic career, but he'd love to become the first active UFC fighter to win a gold medal when he wrestles at the 2020 games in Tokyo.
As far as training goes, Snyder says he would like to incorporate elements of MMA almost immediately but he won't fight until he's truly ready.
Snyder is known by teammates and coaches as a tremendous competitor with the kind of work ethic that can rarely be matched in the gym, so he's not afraid of the effort that he needs to exert to learn MMA while still going after another gold medal.
"I think I'll throw some different training in pretty soon. I'm not sure exactly when I would want to fight, but I want to start working on the stuff I'm not as good at like the striking and jiu-jitsu and stuff like that," Snyder said. "I think it would be a good thing on the days I'm not practicing wrestling going and getting an extra workout.
"Obviously I would be wrestling, which would help me fight. I'm not sure when exactly I would want to come out."
When Snyder says he wants to fight in the UFC, he understands that it's not something that happens overnight so he's not trying to rush into anything.
He wants to learn and educate himself on the areas of his game that aren't up to par with his world class wrestling skills because when Snyder debuts, he wants to show the entire world what he's capable of doing.
"Hopefully, sometime soon — not soon as in like this year or something like that — but within the next couple of years when I get my grounds in this sport," Snyder said.
"Like I said, I want to do both. I don't know if anyone's ever done that. I don't even know if the UFC would let you do that, but I want to fight in the UFC and I want to wrestle in the World and Olympic championships at the same time."
The full interview with Kyle Snyder will debut on Tuesday as part of the Fight Society podcast exclusively on FOX Sports.
[pullquote align="center" attribution="— Kyle Snyder"]Yeah I mean I like making history. If this would be something ground breaking that no one has ever done before, it excites me. The crowd and everything the UFC has to offer is really exciting. I'm excited. It will be cool.[/pullquote]
---
---