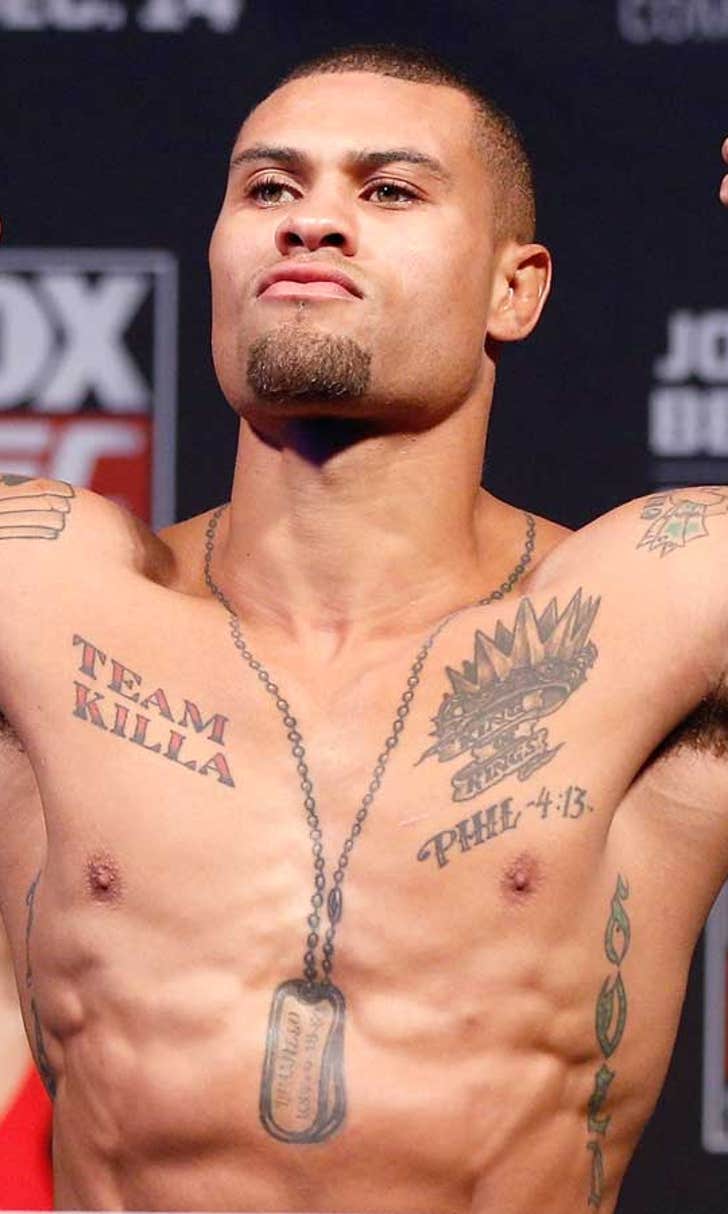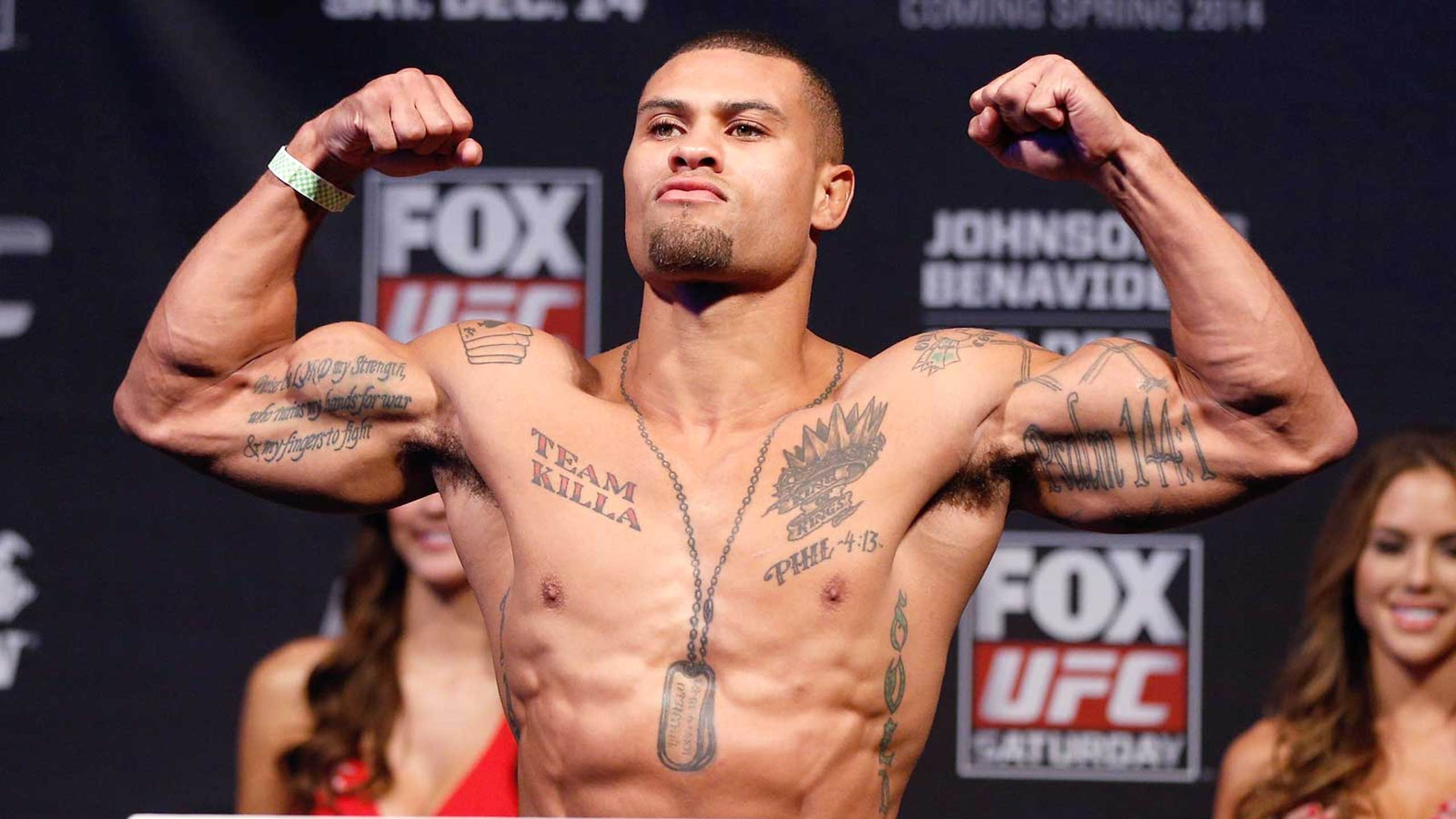 Nearly finished, Abel Trujillo scores crushing comeback KO against Jamie Varner
BY foxsports • February 1, 2014
For seven fights, the Prudential Center crowd had patiently waited for something, anything to cheer for. All of the prelims went the distance, and few featured anything resembling danger.
And then it all changed when Abel Trujillo and Jamie Varner stepped in the cage to begin the UFC 169 pay-per-view.
There was seemingly little chance the two heavy-handed lightweights could combine for a boring fight, and in fact, that proved to be true. For a round and a half, the duo anchored themselves to the octagon mat and threw bombs. And just when it seemed that Varner would put his opponent away, it was Trujillo with a game-changer, a heat-seeking missile that finished Varner at 2:32 of the second round.
Seconds earlier, Trujillo had been on wobbly legs, battered by Varner in the corner. But he bit down on his mouthpiece and found an opening with a long-range right hook that walloped Varner so badly it turned his body nearly 180 degrees before he fell to the mat. His body crashed almost cinematically to the canvas and ref Dan Miragliotta stopped the action because really, there was nothing else to do.
The crowd exploded at the finish and with each subsequent replay of the devastating closer.
"€œI was hurt like a mofo right there,"€ Trujillo said of the moments before he closed the show.
The 30-year-old Trujillo had showed no fear of Varner's significant firepower from the early going, egging on a firefight from the opening bell. At several points of the first, the two steeled themselves and traded power shots.
Varner took over with a second-round barrage against the fence but he lived by the sword and died by it on this night.
Trujillo is now 12-5 with 1 no contest while Varner fell to 21-9-1 and 2 no contests.
---
---