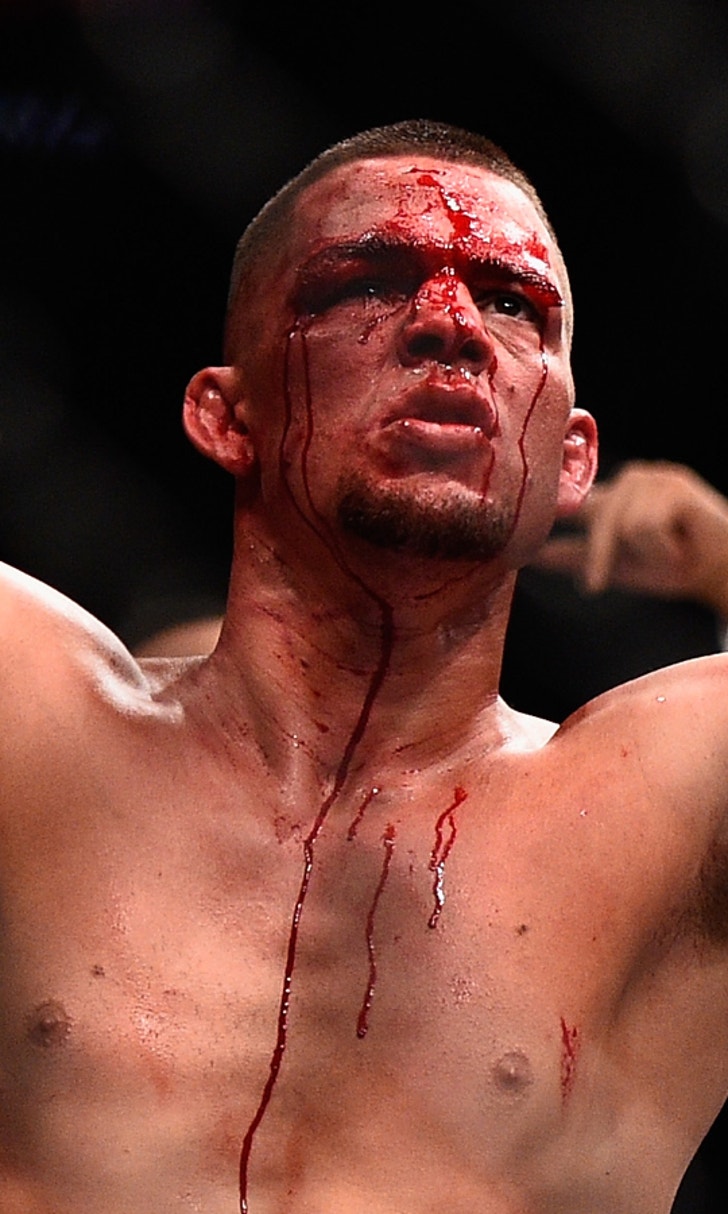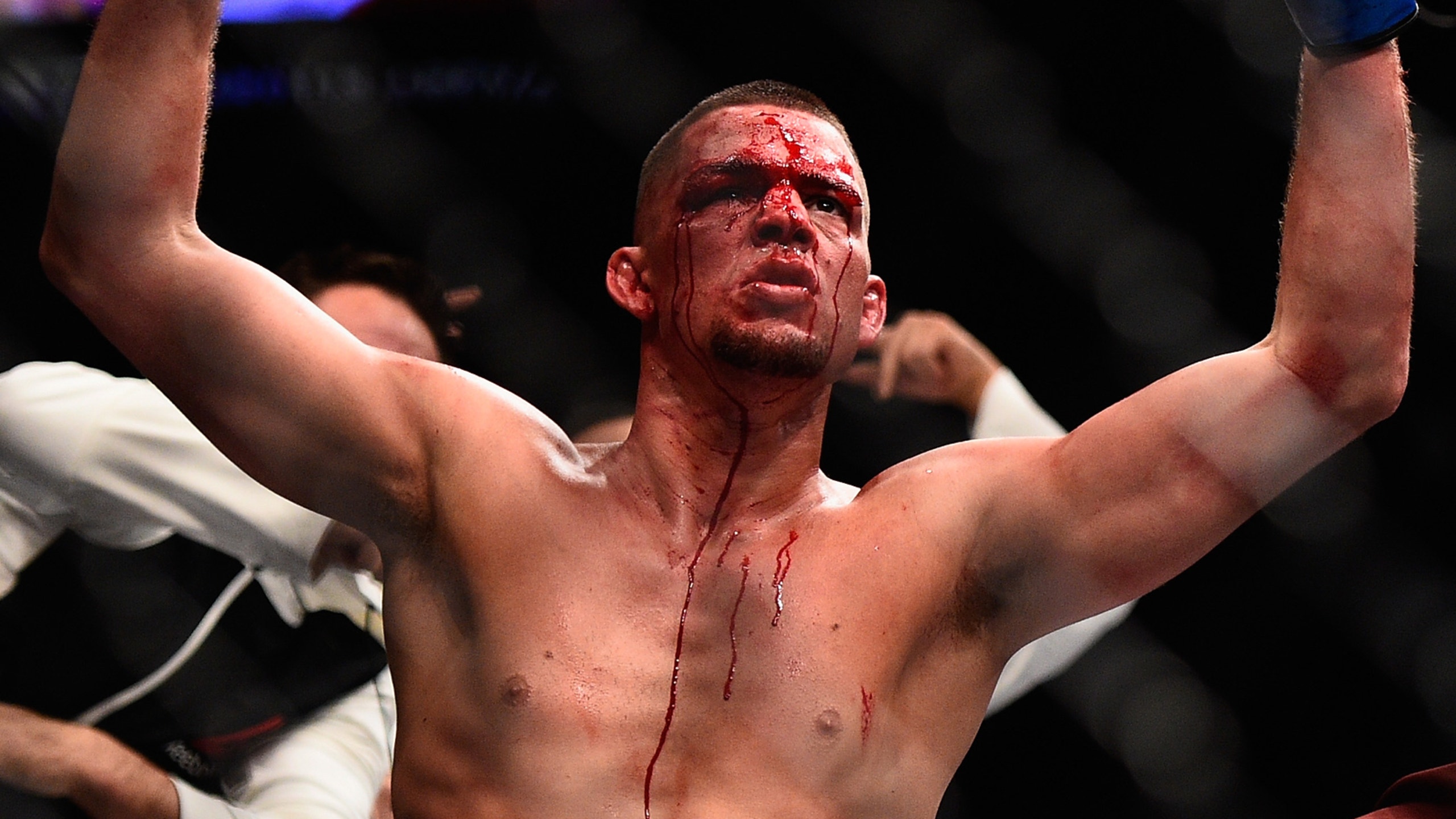 Nate Diaz: If I beat Conor McGregor this time, 'I'm really taking over'
BY Damon Martin • November 15, 2016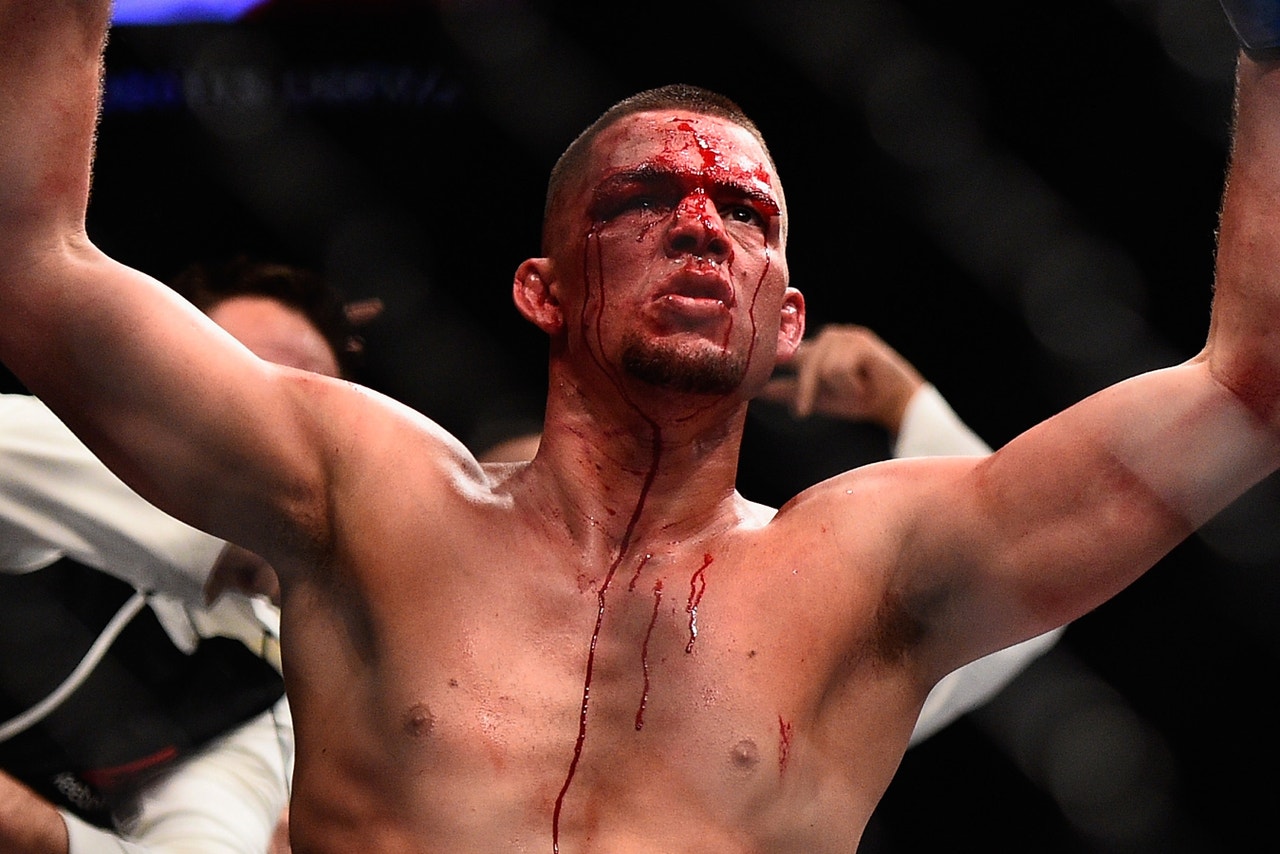 When the UFC came calling to ask Nate Diaz to stage a rematch against Conor McGregor within a few weeks of his win over the outspoken Irishman at UFC 196, Diaz was convinced he was being set up for defeat.
Diaz stepped in on 10 days' notice and handed McGregor his first loss inside the Octagon with a second-round rear naked choke back in March.
The rematch came together almost immediately and Diaz thought this was the UFC's way of erasing the results of the first fight so that the biggest moneymaker in the sport could regain the spotlight he surrendered in defeat.
"When it first got booked, I was like, 'Man, they want to get me right back in there again and try to win this back and weed me out again.' That's how I felt," Diaz said during "The Exchange," currently available via UFC Fight Pass. "Can I sit back for eight months and soak up some popularity and exposure and go on vacation and do what I gotta do?
"They were like, 'We want this,' and I was like why so quick? But I was like, whatever, and then the deals got done."
The rematch was originally supposed to happen at UFC 200. But when McGregor refused to engage in a pre-fight press conference, the bout was pulled from the card entirely and eventually rescheduled for UFC 202 in August instead.
The stakes are still the same for Diaz because he already beat McGregor when he really had no time to prepare. This time around, he'll have a full training camp. And Diaz knows a second victory over McGregor will not only serve as further humiliation for the UFC's biggest star, but will put him in the pole position to virtually call the shots for whatever he wants to do next.
"I was like these guys want to weed me right back out hoping that I'd lose," Diaz said.
Diaz isn't trying to reinvent the wheel as he prepares for the second fight with McGregor on Aug. 20, outside of actually putting together a training camp to get ready for the rematch.
The last time Diaz accepted a fight with McGregor he was on a yacht in Mexico on vacation, far away from the mats and heavy bags decorating his home gym in Lodi, California.
Now Diaz has spent the better part of two months training, preparing and polishing his skills to get ready for another shot at McGregor and he expects to walk out of the Octagon with another win — maybe even more impressive than what he did the last time.
"I'm going to prepare, that's about it," Diaz commented about the differences between the first fight and the rematch. "We're going to see. The same thing I always say: My objective is to win, I'm going to train hard and try to get it done. I believe I'm the superior martial artist and I'm just going to go in there and get the job done.
"My plan is to win and do good, work hard and win the fight."
---
---