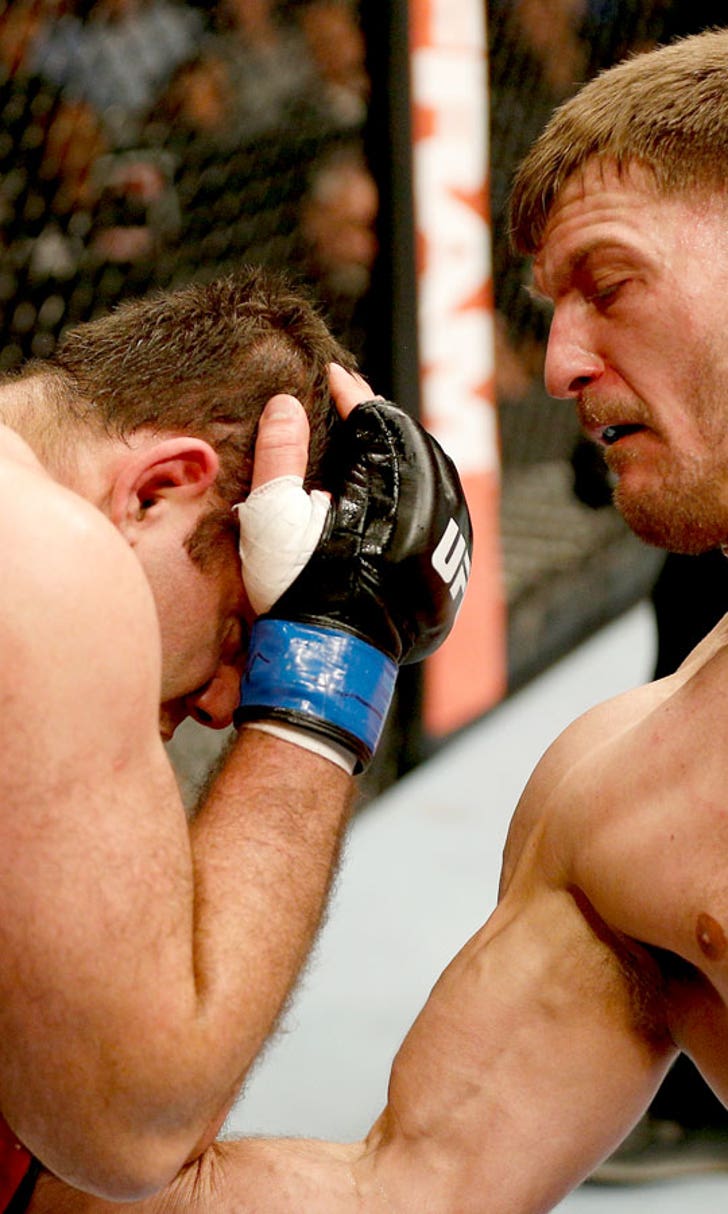 Miocic outlasts Gonzaga to get unanimous decision win at FOX UFC Saturday
BY Damon Martin • January 25, 2014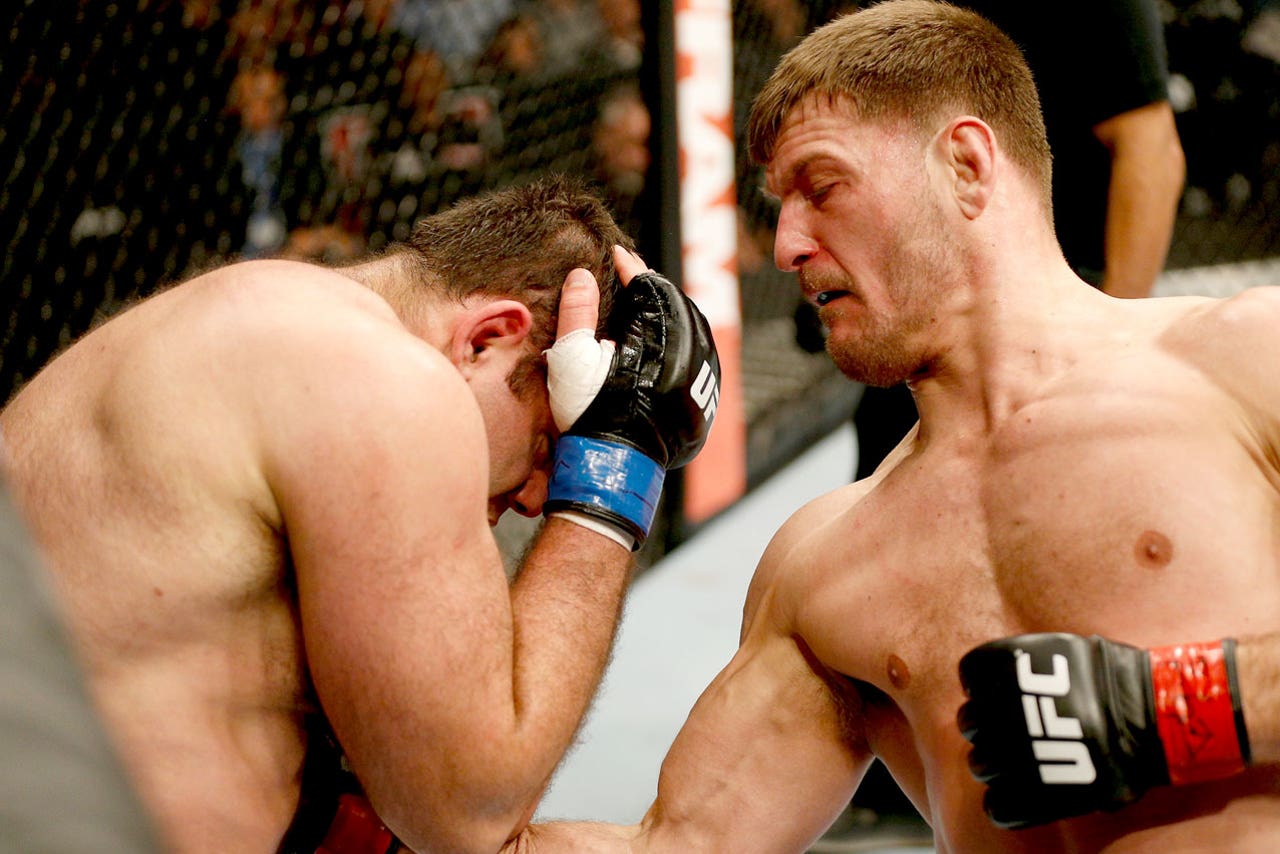 No. 8-ranked UFC heavyweight Stipe Miocic outlasted a physically exhausted Gabriel Gonzaga after a full 15 minutes inside the Octagon at FOX UFC Saturday in Chicago.
With a layoff since June 2013, Miocic (11-1) was gunning for a top-ten opponent, but with most of the division locked up or out of action, he opted for a former title contender in Gonzaga instead.
Gonzaga (16-8) was fresh off of two first-round knockout wins in a row, and he looked to get his third when he came after Miocic early with a bevy of overhand rights that came close to landing, but never quite hit their intended target.  It was a strong opening round for Gonzaga, but it backfired on him as the fight wore on.
As the second session began, it was clear that Miocic stepping forward with an aggressive standup attack took its toll on Gonzaga's cardio and conditioning.  As Miocic threw left-right combinations time after time, all Gonzaga could do to counter was back up and put his hands near his head to block the punches, but he offered up little to no offense of his own.
The third round finally saw Miocic take the fight to the ground where Gonzaga ended up on his back, but the Ohio native was wary of jumping into the guard of a Brazilian Jiu-Jitsu black belt and grappling champion.  Instead, Miocic lurched above Gonzaga while launching down bombs from above to avoid getting locked up in any kind of submission attempts.
The final tally for strikes ended with Miocic out landing Gonzaga 77 to 33.
The judges sitting cageside all scored the fight in Miocic's favor -- 30-27, 30-27, 29-28 giving the former college wrestler his second win in a row and fifth overall in the UFC.
The last time Miocic was looking for a fight no ranked opponents were available, but now with the win over Gonzaga he's right back in line for a top-ten fight depending on who the UFC opts to give him.  While not the knock down, drag out type fight some fans were expecting out of the heavyweights, Miocic still showed his dominance while picking up another big win in the UFC.
---
---