Ultimate Fighting Championship
Ultimate Fighting Championship
Miller fighting with new focus
Published
Jun. 14, 2012 1:00 a.m. ET

When UFC superstar Dan Miller was in his mid-20s, all that really mattered in his life was the Octagon, his mixed martial arts training and the opponent whose will he was going to break in his next match. He wasn't necessarily selfish, but he was like any other single guy in his 20s enjoying some success — Dan Miller's life was about Dan Miller.
He was an up-and-coming MMA dynamo with the world seemingly at his fingertips. A local New Jersey fan favorite, he couldn't walk through a suburban shopping mall or an Atlantic City casino without signing an autograph or posing for a photo destined to end up on some guy dressed in an Affliction T-shirt's Facebook page.
Dan Miller was about fighting and, well, Dan Miller.
But things change as you get older. And in Miller's case, his perspective on life has, too. Drastically.
In 2009, Miller and his wife, Kristen, lost their first child immediately after birth.
"It was an incredibly difficult time," Miller, now 31, said in an interview minutes after a morning training session. "That's a time that we'll obviously never forget. There was such tremendous sadness in our lives."
Just a few days after the tragic loss of their first child, Miller stepped into the Octagon to fight Chael Sonnen in UFC 98. He could have backed out of the fight; everyone — fans and UFC brass alike — would have understood. But he fought, and with a heavy heart and his mind worlds away from what was going on in that cage that evening in Las Vegas, and he battled valiantly. Miller lost by unanimous decision in a fight he later said he was "mauled in," but the effort is still discussed in UFC circles with the utmost respect and reverence.
How'd Miller block out the pain? How'd he overcome the grief?
"I had an obligation and a commitment," he says humbly.
Roughly a year later, Kristen gave birth to another child, Daniel Jr. The proud parents were overjoyed with the new addition to their family, but there were health complications.
Daniel Jr., or Danny, was born with a rare disorder known as polycystic kidney disease (PKD). He'd need his enlarged kidneys replaced with a donor's. The Millers have found a donor (an aunt), but the surgery dates have been pushed back continuously because Daniel Jr. needs to be 100 percent healthy to undergo the procedure. He continues to fight off illness.
Professional fighting — and Dan Miller's previous life as he knew it — has taken a backseat to the fight Daniel Jr. is in the midst of. Three days a week for the past several months, Dan and Kristen have driven Danny an hour and a half south to Philadelphia for 17-hour dialysis treatment sessions in a hospital. They shack up in a nearby hotel, hold each other, praying for the best.
"Some of those nights, we just talk about him," Miller says. "We lie there, hoping and praying. Knowing what he is going through, he's the real fighter of the family now. He's amazing."
On June 22, Miller will take to the Octagon for his first match since last August. All the while, medical bills have started to pile up and the stress of his son's condition has taken its toll. Having lost his last few bouts, Miller — who never was a big middleweight — has spent the past few months training to slim down and fight at the welterweight level. His opponent is Brazilian Jiu Jitsu black belt Ricardo Funch.
"Anytime I can fight in New Jersey, it's an honor and a thrill," Miller says. "These are my people and my fans. They'll be in my corner and I'll obviously do my best in front of them. It's great to be in Atlantic City. You know, I don't want to travel too far from Danny."
As news of Danny's condition leaked publicly, the UFC did its best to lend the Millers a hand. It's raised awareness of the situation, Miller's circle of friends and family have run multiple fundraisers and Danny's fight has turned into a rallying cry for MMA fans everywhere.
"The UFC and the fighting community has been amazing to us," Miller said. "Understanding. Supportive. Everything. It's been tough, man. Life's different now, but knowing everyone's in our corner just goes such a long way."
Miller planned on savoring every second of Father's Day with his son. "You'd think it's just another day, and in a way, it will be," he said. "I'll be training, I'll be focusing on Friday's fight. But it'll also be really special, being with Danny on Father's Day."
And does Danny know about his father? Does he know that Dad is gearing up for what might make for the biggest fight of his professional career?
"He does sign language, hand signals," Miller says. "And when his Uncle Jim (UFC lightweight Jim Miller) is on the TV screen, he makes these hand signals and movements. He recognizes Uncle Jim on TV. Kristen and I laugh and say, 'Yes, there's Uncle Jim!'"
Danny likely will never be able to fight in the UFC or run around an Octagon, but his father says he'll be with him when he enters the cage on Friday.
"When I get in there Friday night, the fight will be what matters. I've been focused and training for months. I feel great about where I'm at and I'm ready," says Miller. "I'm psyched to get back out there. I'm excited. New weight class and all that and a new opportunity. I'm excited to show that I belong in the UFC."
There's a pause.
"But, of course," he adds, "Kristen and Danny will be on my mind. They always are."
Miller's been the young kid entering the Octagon with nothing to lose before.
Several years later, he's the father with everything in the world to gain.
It's awfully tough not pulling for a guy like that.
DAN MILLER TAKES ON RICARDO FUNCH in the YOUTUBE/FACEBOOK PRELIMINARY ROUND OF UFC ON FX 4 on June 22.
---
---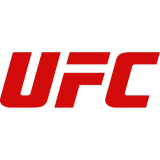 Get more from Ultimate Fighting Championship
Follow your favorites to get information about games, news and more
---