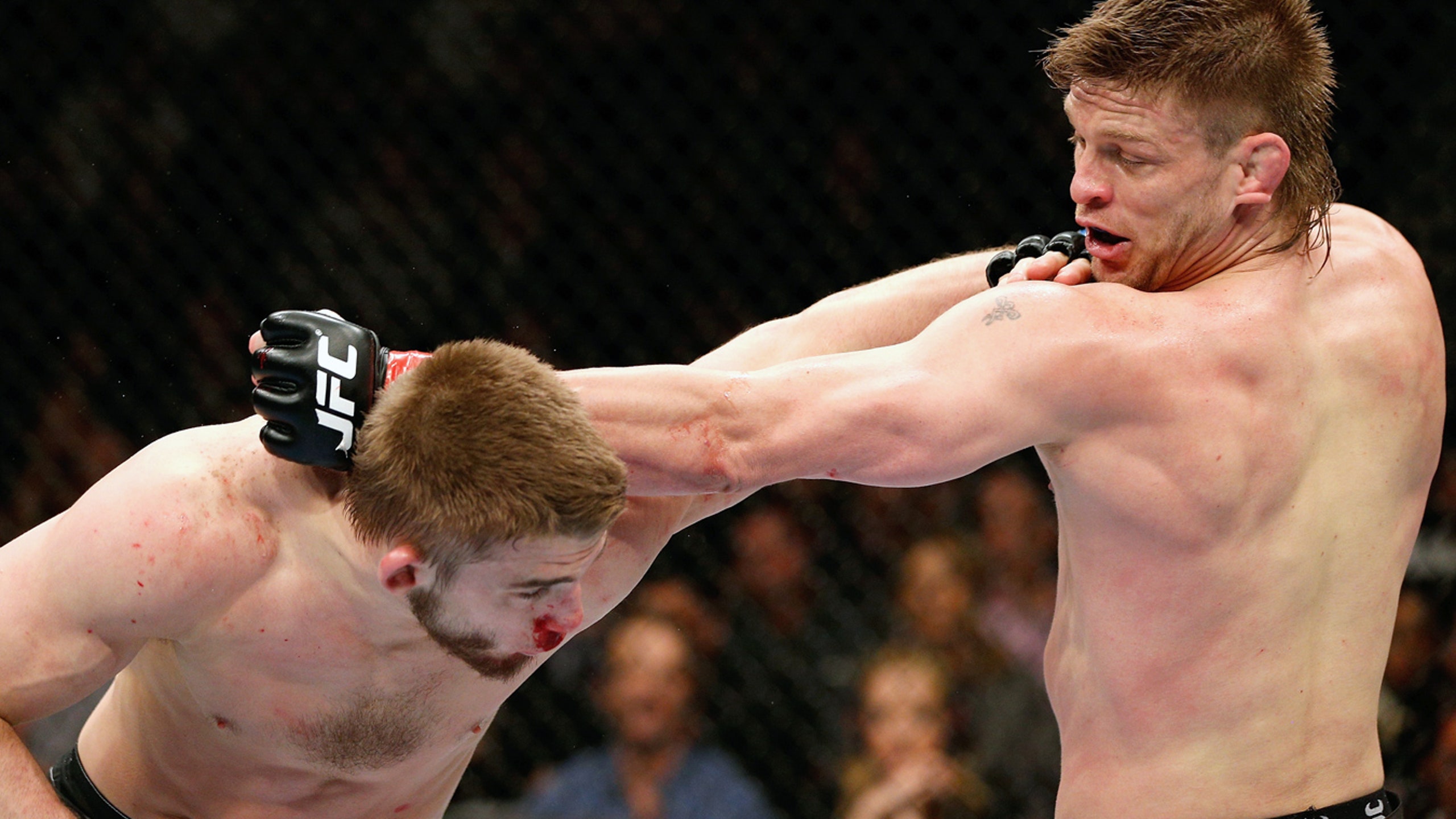 Mike Pyle dominates T.J. Waldburger, finishes with vicious third-round TKO
BY foxsports • February 22, 2014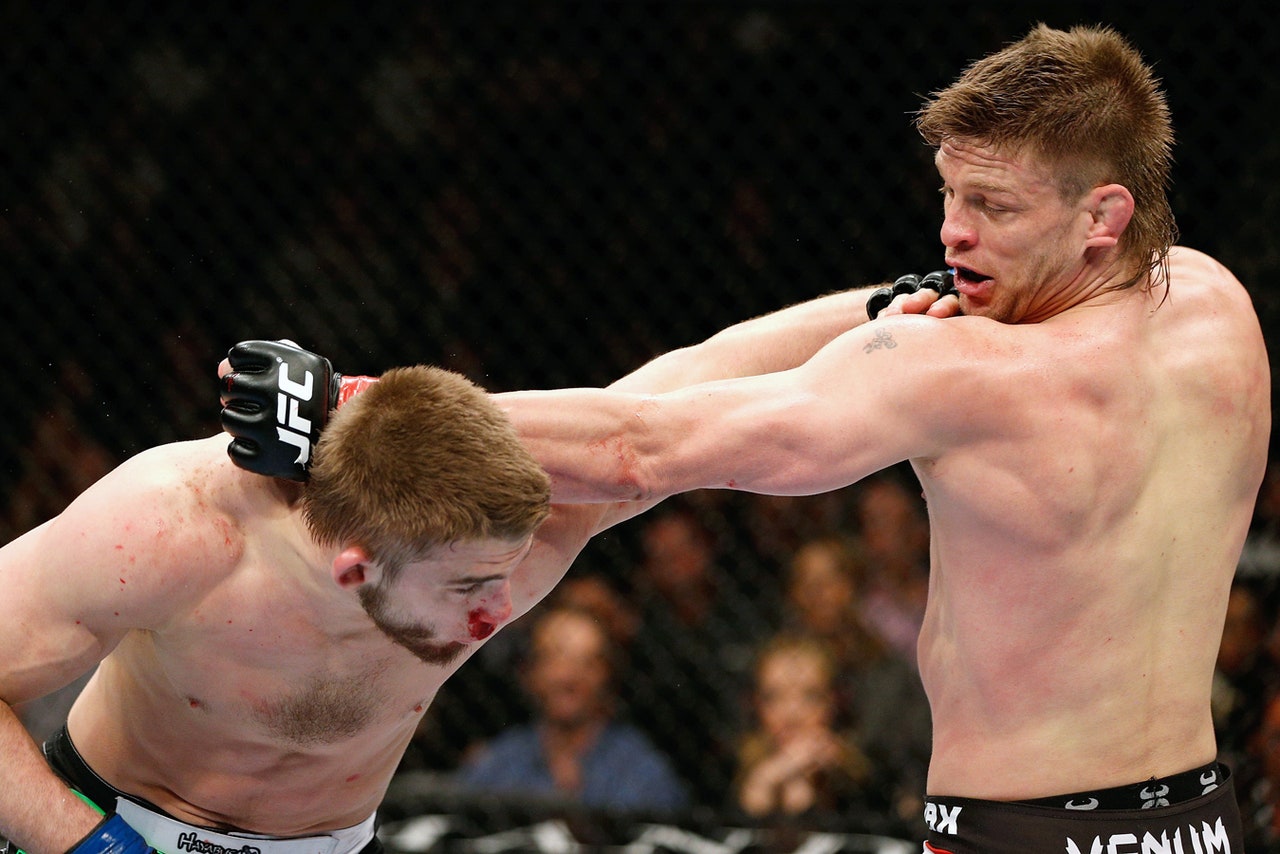 It was basically Mike Pyle being Mike Pyle.
Punches, knees, kicks, forearms and even shoulders were used in Pyle's demolition of T.J. Waldburger on Saturday at UFC 170 at Mandalay Bay in Las Vegas. Pyle finished it via third-round TKO (4:04) after a right hand and knee dropped Waldburger in the third round. Referee Herb Dean might have been a little late saving Waldburger, who was getting hit with elbow after elbow on his stomach in a prone position.
Pyle (26-9-1) won the first two rounds, too. He clinched the first with a pair of takedowns. One was an easy trip early in the round, the other was a nice body lock takedown late. When the two were standing, Waldburger (16-9) was getting the better of the action, landing some nice combinations.
That advantage in the striking for Waldburger ended in the second. Pyle dropped him with a right hand and also landed a nasty front kick to the face. He spent some time controlling Waldburger on the ground, too.
Pyle, 38, is one of the more solid gatekeepers in the UFC. He's won five of six fights, the only loss a KO against Matt Brown in August. Pyle is ranked No. 15 in the division and will probably move up with this impressive victory.
Waldburger, 25, is still young, but he's now lost three of four. His striking looked solid at times against Pyle, but for a guy who supposedly has strong grappling he was dominated on the ground.
---
---