Ultimate Fighting Championship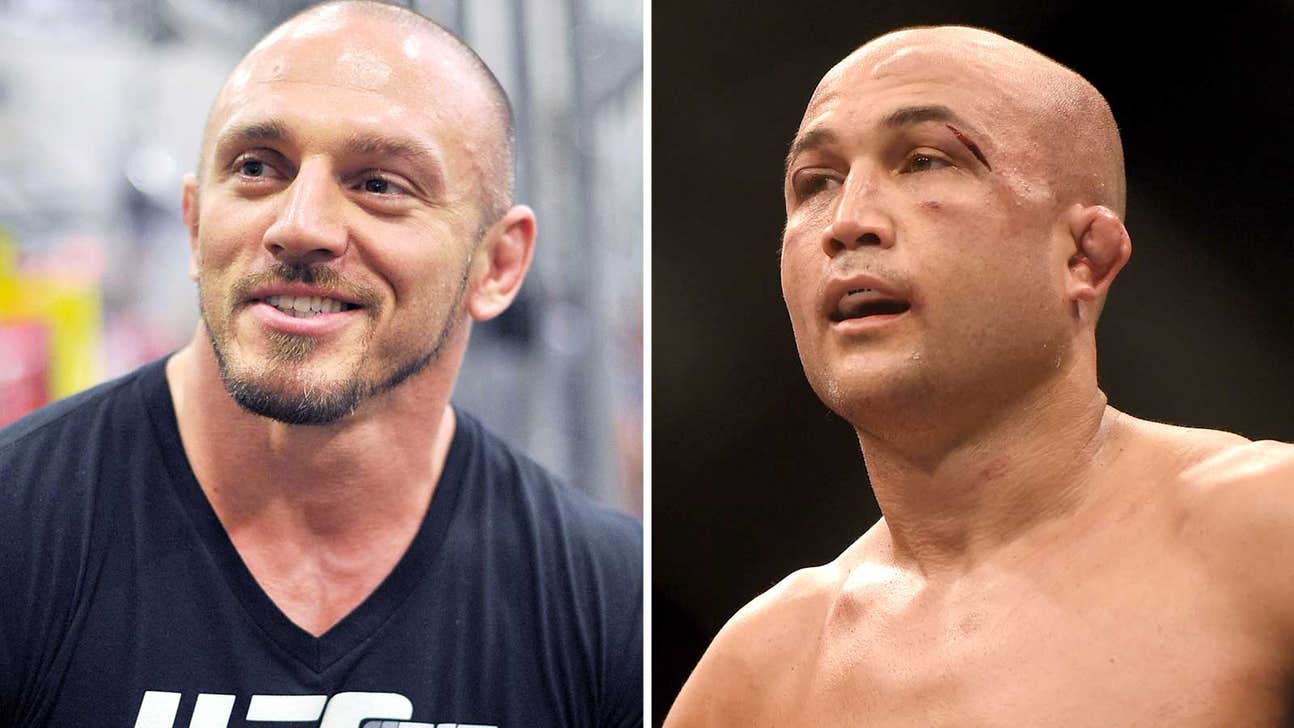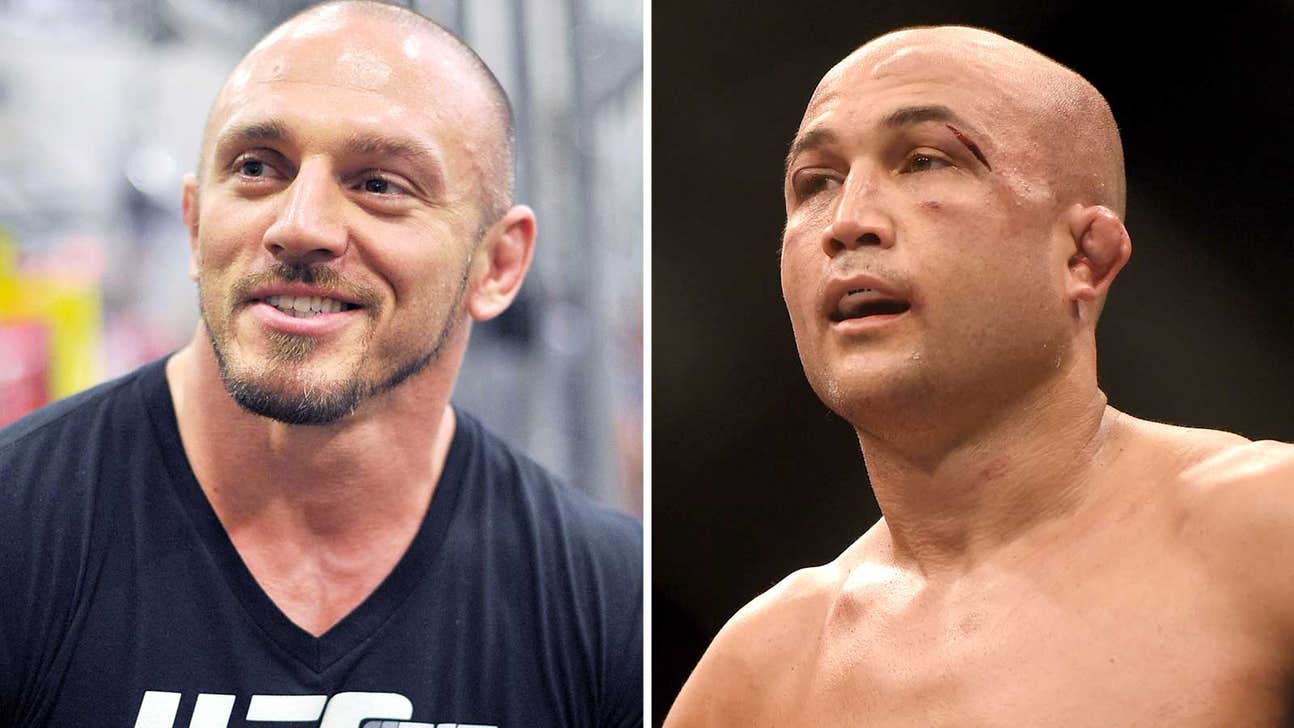 Ultimate Fighting Championship
Mike Dolce responds to "propaganda" from B.J. Penn
Published
Oct. 23, 2014 10:51 p.m. ET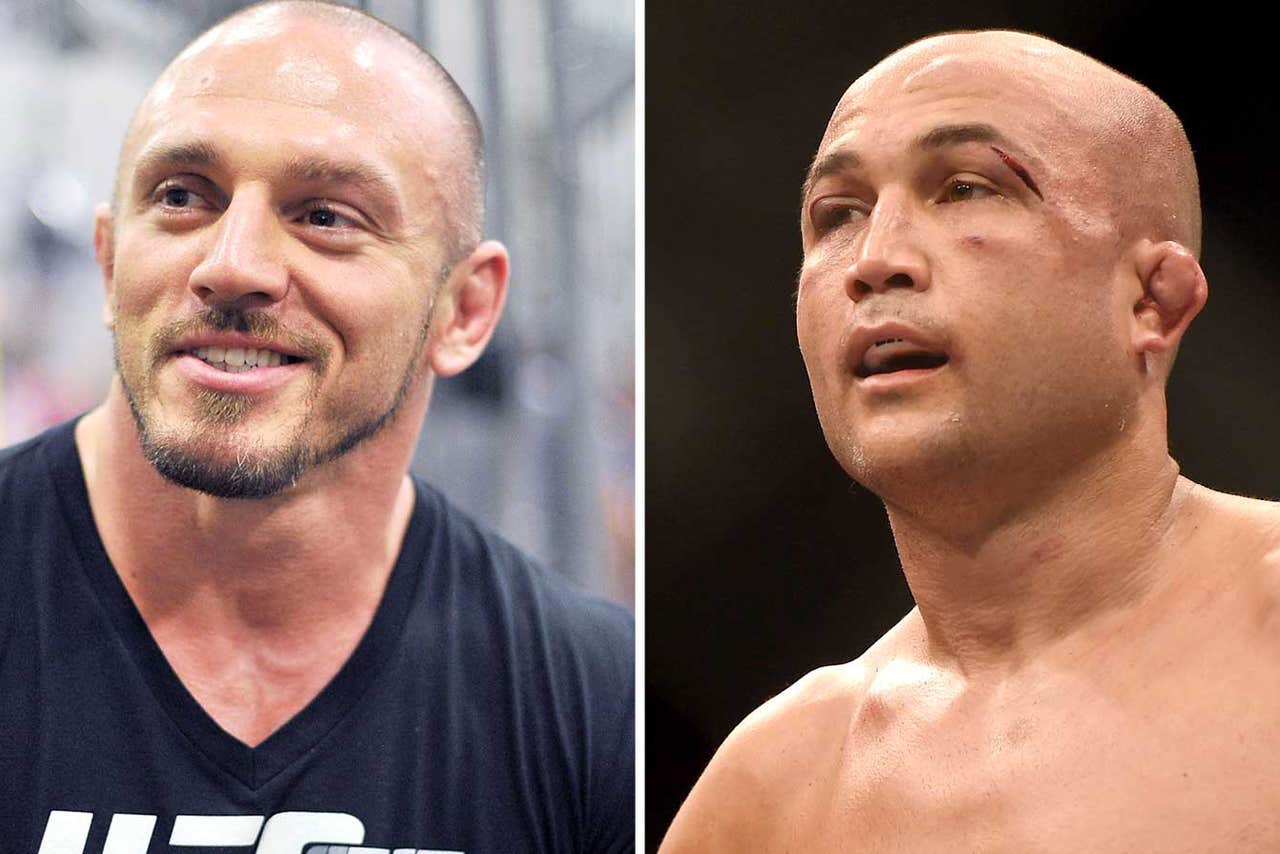 The back and forth between B.J. Penn and noted nutritionist and weight cutting guru Mike Dolce ratcheted up this week when the former two-weight class UFC champion went as far as to threaten his former coach via Twitter.
The exchange happened after Penn heard several interviews where Dolce detailed the work he did with the Hawaiian ahead of his July 6 loss to Frankie Edgar at the Ultimate Fighter 19 finale.  Penn retired shortly after the fight.
Now Penn has taken things a step further while speaking to his own website about the supplements he was on to help him make weight in the days leading up to the fight.
"Dolce had me take four different types of diuretics. He did not want me to sweat out a single pound," Penn told BJPenn.com.  "He put me on four different diuretic pills, had me take them four-times per day, and I did that for a week. I took Expel, dandelion root, uva ursi and one more, I forget the name. This was the first time a nutritionist ever offered me diuretics to make weight, in my whole career.
"The day before the weigh-in I was at 147 pounds. On that day, I addressed some concerns to Dolce about how I could not carry my bags or walk up any large amount of steps. My heart rate would shoot up and I would feel like fainting, but his approach didn't change. He didn't have me sit in a Jacuzzi to sweat, like you usually see him do. All he did was give me pills to suck all the weight out of me, but he didn't have the knowledge, or the expertise to put the water back in, without an I.V."
According to Dolce, it wasn't his intention to get into a war of words with Penn about the service he provided, but the statement made on Thursday was a slap in the face of the business he runs with dozens of current UFC athletes who currently contract him to help with their training camps. 
The problem is diuretics are most commonly associated with performance enhancing drugs because they are banned by WADA (World Anti-Doping Agency), and are illegal in MMA.  In other words accusing Dolce of prescribing the use of diuretics could be a serious allegation.
The former fighter turned trainer spoke exclusively to FOX Sports on Thursday to answer the charges levied against him by Penn.
"It must be nice to have your own website to promote propaganda when slanting a story when factually B.J. consumed over the counter vitamins and herbal supplements purchased at Whole Foods," Dolce explained.  "The first of which was an electrolyte enhanced product called Expel, which is the industry leader in all natural herbal products.  Next he consumed additional Vitamin C to boost his immunity.  He also consumed dandelion root and Uva Ursi, both all natural, herbal supplements.  He also drank fresh brewed green tea, another all natural herb. All purchased from Whole Foods.
"In addition, B.J. ate six to eight meals per day of wild caught salmon, free range organic chicken, kale, spinach, tomatoes, oats, berries and drank upwards of a gallon and a half per day of electrolyte enhanced water."
Dolce is noted for working with several top flight UFC athletes including welterweight champion Johny Hendricks, top middleweight contender Vitor Belfort and women's bantamweight champion Ronda Rousey.  He's also helped many fighters make their first cut to a lower weight class like the work he did with Michael Bisping when he first dropped from light heavyweight to middleweight several years ago.
His reputation with fighters has always been impeccable over the years so Dolce is definitely disappointed to hear so many complaints coming out of Penn when in reality he says he only spent about four weeks with him prior to his bout with Edgar in July.
"For any complaints from any athlete eating six to eight meals per day and not having to lock themselves in a sauna to lose weight, I would assume their coach would be thanked publicly and praised for their diligence.  It's unfortunate to see these falsehoods coming out of that side. I am completely bewildered by the statements, but unfortunately as I've learned, there is a long history of coaches affiliated with that team being blasted after poor performances by this athlete," Dolce said.
"I have a stable of over 150 UFC athletes all of which, rank and file, thank me for how amazing they feel, how easy their weight cut is, for how much natural food they eat and how my principle focus is on eating real food, training intelligently and resting the body completely.  That's been the goal that's easily provable and I only ask that the public look at our track records and then make their own decisions."
Dolce's reference to Penn's problems with past coaches and fights could point to a number of altercations he's had during his many years in the sport.  Penn's boxing coach Jason Parillo was excluded from his camp when he accepted a fight against Rory MacDonald because he objected to the bout happening in the first place.  Penn previously worked with noted strength and diet coach Tony Aponte before they had a falling out, although they mended fences years later as well.
Despite the outspoken slams against his methods and business practices by Penn since the fight in July, Dolce still doesn't regret picking up the phone the first day the fighter's camp contacted him for help.
He says he sincerely went into the training camp to help Penn get ready to face Edgar in July.  This situation will, however, force Dolce to vet the next fighter he chooses to work with much more carefully before accepting any offer.
"I can't say I regret answering the pleas from B.J.'s camp very late into his preparation. Because I did so out of the goodness of my heart and because they were so sincere initially on how they wanted me to help because they were having severe problems.  Mind you, I was not brought into his training camp until June 8.  Less than one month before hand," Dolce said.
"There was not much that I could do. B.J. was pretty much already on weight and there was nothing I could do.  I was kept an hour away from where he was living.  It was baffling.  I'm not sure why I was there.  Now, I can only assume I was brought in as a fall guy. Do I have a regret? No.  My true intention was to help somebody that asked for help, but in retrospect I'm certainly I'm going to change my operating procedures when I do work with athletes in the future. It is unfortunate."
---
---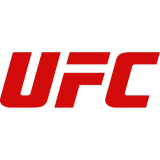 Get more from Ultimate Fighting Championship
Follow your favorites to get information about games, news and more
---