Miesha Tate explains frustration with Conor McGregor over UFC 200 exit
May 4, 2016

When Conor McGregor decided to skip out on the UFC 200 promotional activities in Las Vegas a few weeks ago, it left everybody else fighting on July 9 in limbo as the promotion tried to move forward without a main event on the card.
McGregor was pulled from the show entirely and eventually replaced with Jon Jones facing Daniel Cormier in the new main event, but during that particular week fighters such as Miesha Tate were left to take over promotional responsibilities that were supposed to land in the featherweight champion's lap.
Tate spoke out about it just after the press conference in Las Vegas ended, but this week she addressed the subject again while explaining her stance on McGregor opting not to appear to promote UFC 200.
"Let me get this straight — I am a fan of Conor McGregor. I think he has an awesome fighting style and he markets himself so uniquely, you can't discredit that. He does a phenomenal job, everyone loves to watch him fight and that's myself included. But I think that Dana is 100-percent right in saying if you're not going to show up to do your part of the job, then there's going to be consequences," Tate said on her podcast this week.
Tate believes every accommodation was made for McGregor to appear at the event without having his training camp interrupted as he prepared for a rematch with Nate Diaz.
"I disagree with him not showing up to that and what I mean by that is we had to pick up some pieces the day that we had to film the commercial, which Dana White told me they spent like $10 million marketing this card, that they're over budget, but you've got to spend money to make money kind of a thing. So he's putting so much money into this and he offered like Conor was going to get to fly over in a private jet and bring up to 20 people with him," Tate said.
"I mean how awesome, first of all, and how easy, you bring your whole gym with you pretty much if you want to. You could probably train on the plane. It's a private plane. Hit mitts, hold mitts on the plane, train right when you land and you're in and out. They tried to make it as easy as they could on him but if you are the main event, you have to do that. You've got to do that stuff."
With McGregor off the card and no longer participating in the promotional duties of the main event fighter, Tate says some of the burden then fell on her and the other main card fighters who appeared in Las Vegas for the event.
Tate says part of her frustration stemmed from having her own schedule usurped after McGregor forced the directors of the UFC 200 commercial to switch gears at the last minute to prepare for a show without him.
"The day that the commercial was supposed to be filmed, it was supposed to be that myself, Amanda (Nunes), Frankie Edgar and Jose Aldo had to film two segments for this commercial and the main event had to film two segments plus one more segment, which is the highlight of the commercial, which is the main event," Tate explained. "Well because the main event didn't show up, they literally begged me when I showed up that morning, they begged me, meaning the producers of the commercial, begged me to come back and it's like, 'Can you please come back later today and film this third segment?' Well that third segment happened to be right over my practice time, my pro practice at my gym, which I didn't want to miss. But obviously they were hurting so bad and they were basically on their knees like, 'We need this segment of the commercial and we don't have the main event now so we have to film it with you guys and see how it all comes together.'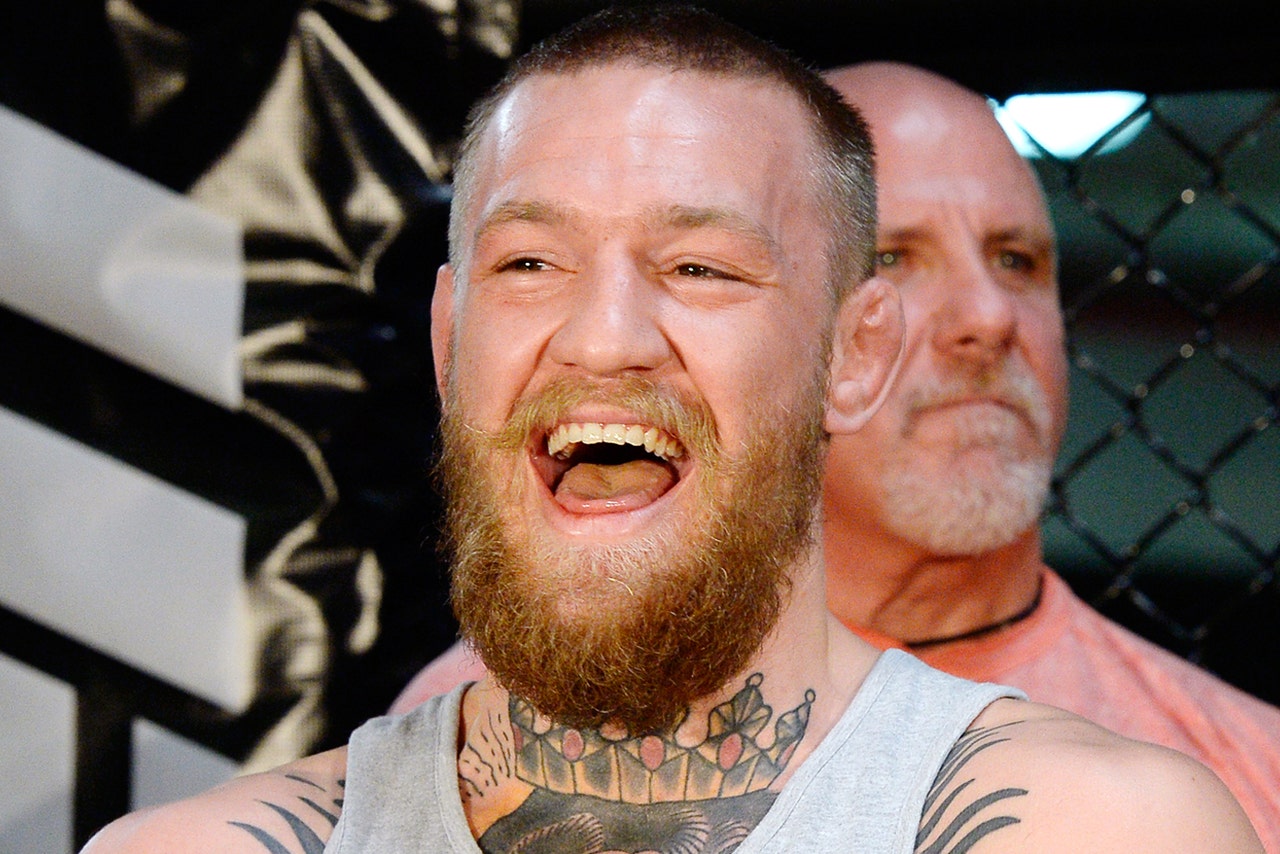 "So anyways, I agreed and came back and filmed the third one but it caused me to miss my practice and I had to switch everything around. It wouldn't have been as big of a deal if I had known before but it was the day of and it threw a wrench in the whole mix and it was just frustrating to be honest."
Tate knows she wasn't the only person who was upset by McGregor's absence that day, but she's never going to be afraid to speak her mind when something doesn't sit right with her.
Tate wasn't happy with the way things played out, and she stated her opinion — and the UFC women's bantamweight champion is never going to back down from that.
"It wasn't just me, it was all of us, but I'm outspoken. I have a freaking mouth that I can't control sometimes and I just say how I really feel and I'm pretty transparent but I'm not one-sided either," Tate said. "That doesn't mean that I have any hard feelings towards Conor. It doesn't mean that I hate the guy or that I'm not a fan of his, absolutely not. But I'm going to say how I feel and sometimes people are like 'oh you're complaining' well if you were in my shoes and you had to miss your practice to pick up something that Conor didn't give any notice on and he wasn't going to be there and they're asking you to fill in the blank when it was his job and his responsibility and his contract to do it, I mean yeah am I allowed to be a little bit frustrated? I think so.
"I think it's fair. It is what it is, it's over with, it doesn't bother me anymore but in that moment in time, I'm going to tell people the truth. Freaking shoot me, I guess, for voicing my opinion."
---
---